The Belchers Are in Their Element in 'The Bob's Burgers Movie': Review
We were able to catch an early preview of the 'Bob's Burgers Movie,' which officially hits theaters on Friday, May 27, and we have some thoughts.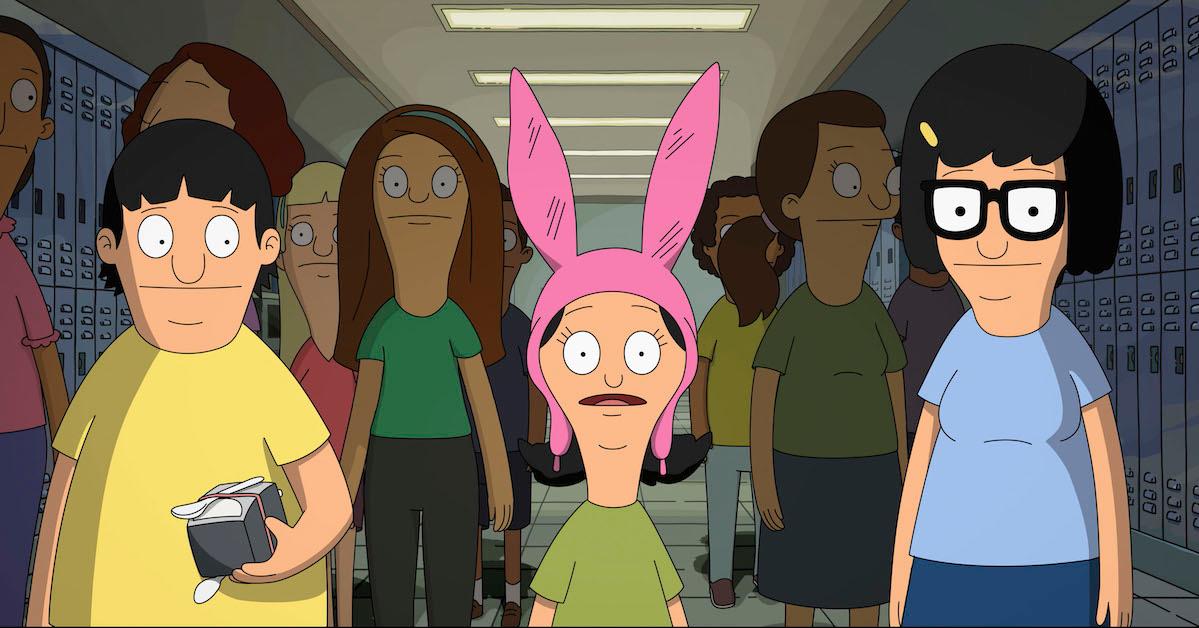 Cult followers of the animated series Bob's Burgers have been anxiously awaiting the release of the The Bob's Burgers Movie, which officially hits theaters on Friday, May 27. The trailer features Bob flipping burgers, Linda dressed in a burger suit with a bikini stretched over it, and Tina riding a horse alongside a pants-less Jimmy Jr ... naturally.
Clearly, some classic Belcher family shenanigans are in store.
Article continues below advertisement
Distractify was lucky enough to catch a preview of the film prior to its official release, and listen to a few of the filmmakers and actors speak on the making of the movie.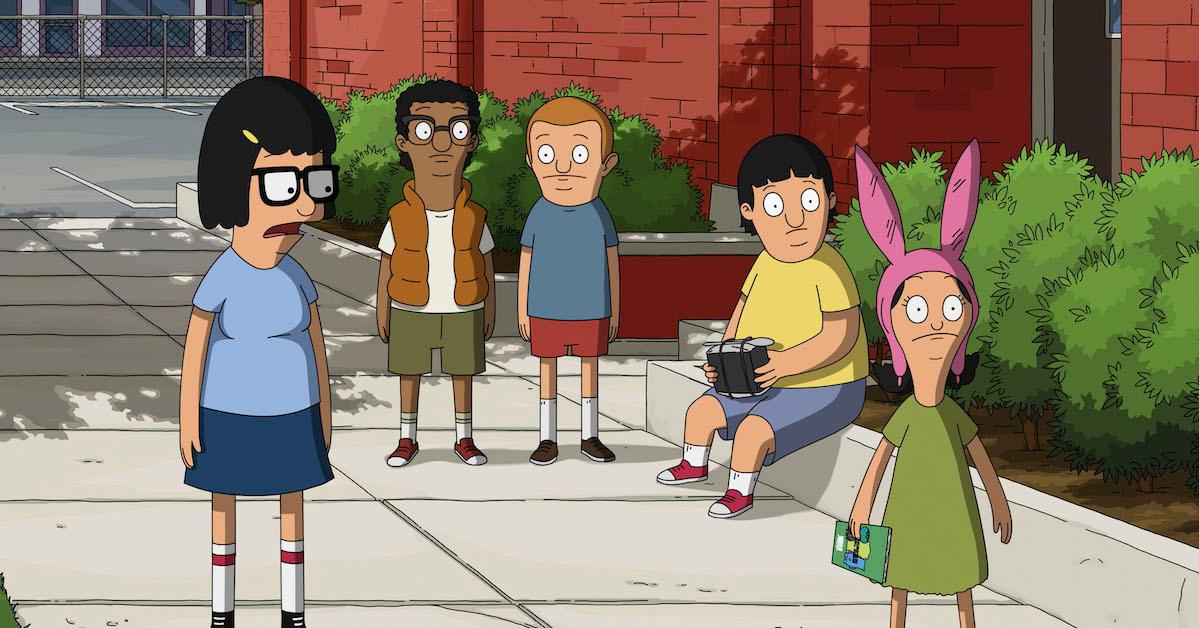 Article continues below advertisement
Fans will not be disappointed with 'The Bob's Burgers Movie.'
The Bob's Burgers Movie, we're happy to say, is far from a disappointment. The movie manages to incorporate all of the characters we love, beyond the five Belchers — including Jimmy Jr., Mr. Frond, Teddy, Mr. Fischoeder, Teddy, Ollie, Miss LaBonz, and even Speedo Guy.
The quirkiness of the film was at an all-time high, as the Belchers struggle to keep the family burger business alive, all thanks to a massive sinkhole that forms right in front of the restaurant.
Mr. Fischoeder, their landlord, also gets into some serious trouble with the law, and the Belcher kids make it their mission to save him, as he's the only one who could possibly help keep their restaurant alive.
This results in some fast-paced action, mixed with some incredible one-liners from Gene, and — of course — amazing sass from Louise. It was definitely engaging, to say the least, and gave viewers almost two hilarious hours of classic Bob's Burgers tomfoolery.
Article continues below advertisement
Kristen Schaal is thrilled with how the film turned out, and was happy to reprise her role, as she takes pride in the fact that it provides tremendous comfort to viewers everywhere.
"I think selling a comfort that's genuine, something that's happy, that feels real, is very difficult to achieve, and with jokes, is special," she said during the press junket. "Not to brag."
Article continues below advertisement
Each of the Belchers were in their element.
While some episodes of the series are more Tina-centric, and others are more focused on Louise, Gene, or the Belcher parents, the film gives us a long and satisfying taste of what each character is going through.
Eugene Mirman, who plays Gene in both the series and movie, said during the press conference that whenever they record, they read the script — but they also get to add a little of their own pizazz, which definitely comes through in the movie.
"…when we record, we get to record, uh, as it's written. And then we also get to go off script and try things," he explained at the junket.
"And sometimes we go, like, oh, can we try this? And then now, you know, for a while during the pandemic, we weren't recording together. But now we're back recording virtually, but at the same time. And so we can play off each other."
Article continues below advertisement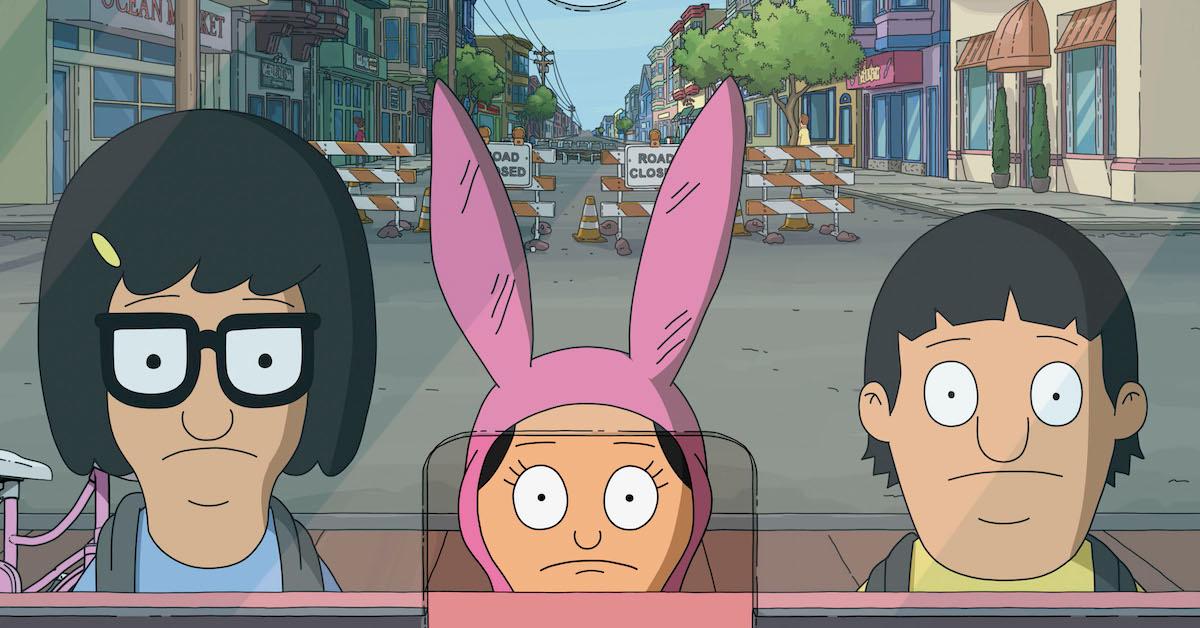 An Easter egg in the show led up to a major plot line in 'The 'Bob's Burgers Movie.'
In the press junket, co-director Bernard Derriman revealed that animators drew in a crack in the street right in front of the restaurant, to allude to the impending sinkhole, which started getting noticeably bigger in recent episodes.
Article continues below advertisement
"We had [the sinkhole] planned once we knew when the movie was coming out, we just started to work in this crack that gets bigger and bigger," he says. "It gets as big as it gets before the movie in [the May 22] episode, actually. Little pieces along the way, yeah."
We love that!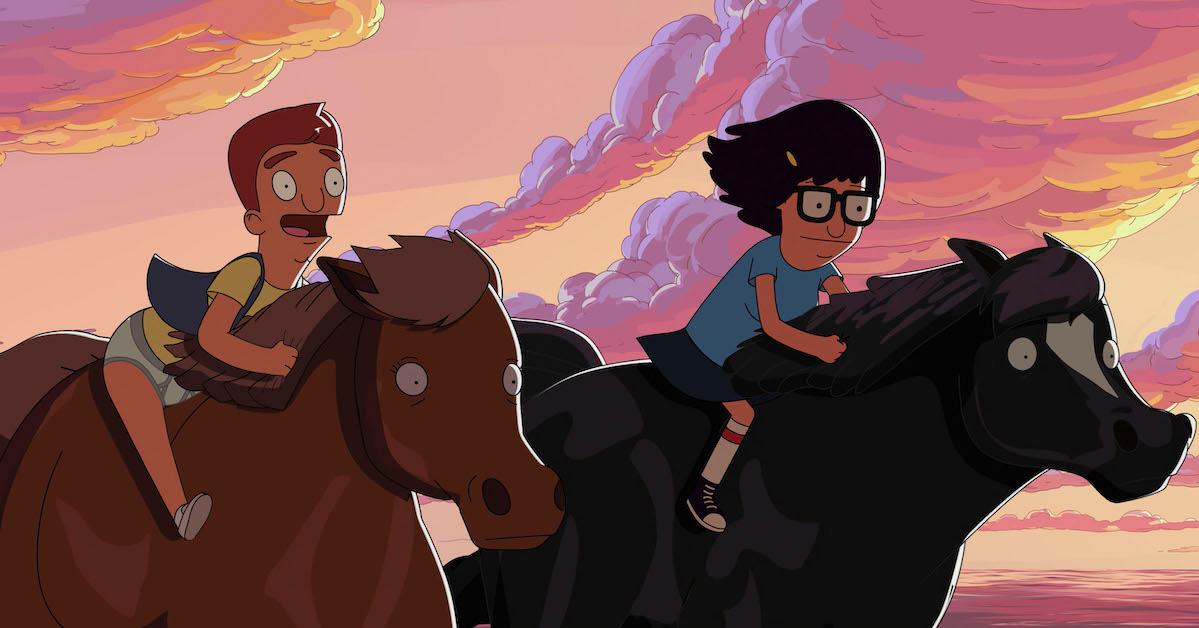 Article continues below advertisement
Did the 'Bob's Burgers Movie' soundtrack live up to that of the TV show?
It isn't Bob's Burgers without some killer original songs — and it's safe to say the full-length film killed it with the soundtrack. As a side plot, Gene is forced to decide if music truly is his passion, which leads to some heartfelt musical numbers. Tina is also exploring her love for Jimmy Jr., while Louise is deciding if Bunny Ears are really "her thing" anymore.
Needless to say, emotions are running high — which always results in amazing, catchy music.
Co-director Loren Bouchard explained during the press junket that music was set to be a big focus in the film from the get-go.
"... one of the things we knew early on with this movie that music was gonna be part of it," he explained. "We knew it was a big lever we could pull to make it feel big, make it feel like a spectacle. And one of the things we wanted to do in addition to songs was dancing. And [my colleagues] next to me here had a very surprising aptitude."
Article continues below advertisement
He continued: "Nora [Smith] would videotape herself dancing in her kitchen and Bernard could take that and draw it so beautifully. And so, all the dancing you see comes from these two right here. No training."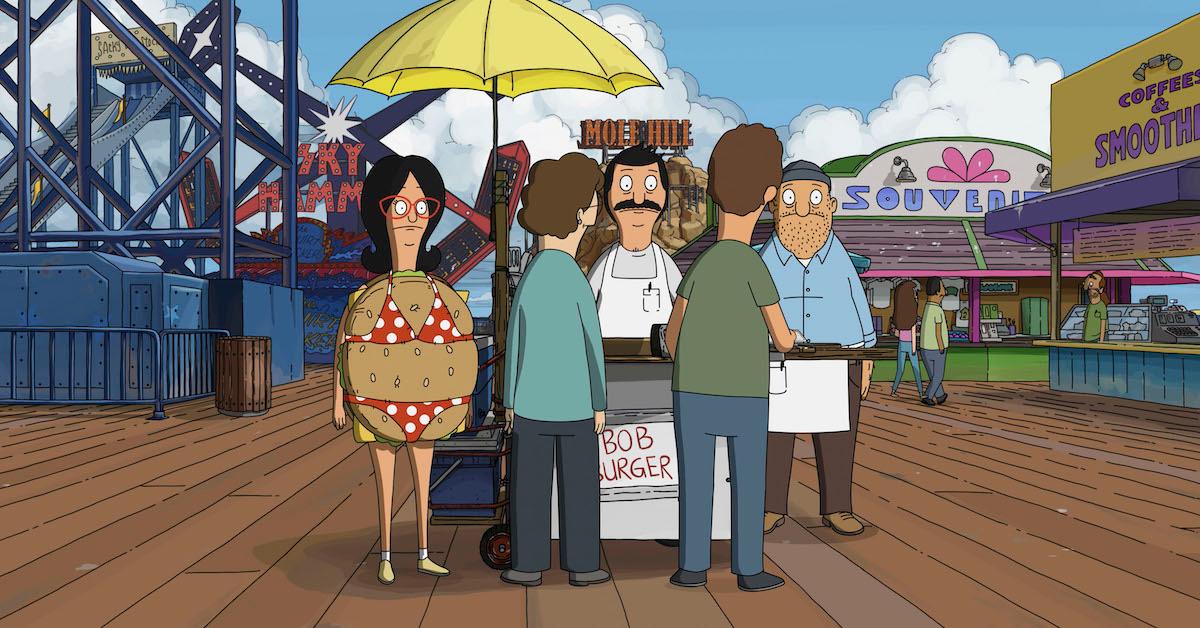 Article continues below advertisement
Does this mean 'Bob's Burgers' is over?
Is this the last hurrah for the Belcher family? A full-length film often means that the TV series is over. However, that doesn't look to be the case right now.
A week ago, it was announced that Bob's Burgers was renewed for yet another season. The film didn't seem to show any signs that the show was ending, either — it just gave viewers an extra hour-and-fifteen more of shenanigans.
Bottom line: Bob's Burgers Movie is simply a very long episode of the series that keeps viewers laughing, singing, and on the edge of their seats — needless to say, we strongly suggest fans and newbs alike make their way to theaters to catch it during its run.
The Bob's Burgers Movie hits theaters on Friday, May 27, 2022.