We're Getting a 'Bob's Burgers' Movie — What Does That Mean for the Show?
'Bob's Burgers' is hitting the big screen this summer. But does that mean the end for the ongoing show on Fox? Here's what we know.
When you have an animated sitcom as long and as celebrated as Bob's Burgers, a movie is bound to happen eventually. And in 2022, that movie is finally a reality. The Bob's Burgers Movie is set to hit theaters this summer, and we just got our first official trailer. The preview features all of the quirky charm we've come to expect from the Belcher family as they take their antics to the big screen. But what does its theatrical debut mean for the show on Fox?
Article continues below advertisement
Bob's Burgers is a long-running animated series. Bob Belcher (H. Jon Benjamin) and his wife Linda (John Roberts) run a local hamburger restaurant along with their three children. While they try to keep their business afloat, the family gets into all sorts of antics involving rival restaurants, high school crushes, and painful burger puns. The show has been going on for more than 10 years, but does the upcoming movie mean the end of the series?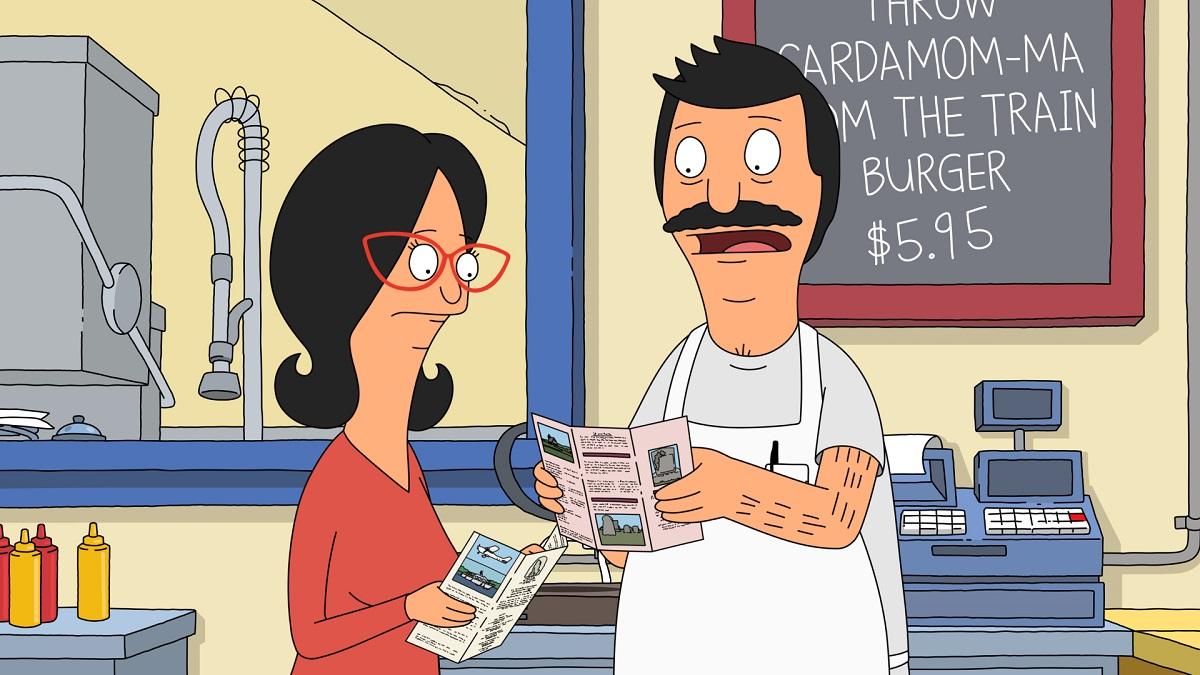 Article continues below advertisement
Is 'Bob's Burgers' over?
The new movie tells the story of one particularly eventful summer for the Belchers. After a ruptured water main opens a sinkhole in front of their restaurant, their business becomes blocked off from any and all customers. As Bob and Linda resort to a food cart and burger bikinis to keep the restaurant running, the kids uncover a strange mystery that could hold the key to saving Bob's Burgers. The original cast all reprise their roles for the new film.
The Bob's Burgers Movie marks a turning point for the show, much like The Simpsons Movie did in 2007 for the 33-year series. Bob's Burgers first premiered in 2011. While it initially garnered lukewarm reviews, the show has since evolved into a critically-acclaimed fan favorite throughout its 11-year lifespan. As the show reaches new heights with its upcoming theatrical release, will it mark an ending for the show?
Article continues below advertisement
Quite the contrary, actually! Bob's Burgers is expected to continue throughout 2022 and well into 2023. In September 2020, Deadline confirmed that Bob's Burgers — as well as Family Guy — were eached renewed for two more seasons. At that point, Bob's Burgers was on its 11th season. The show is currently in the middle of its 12th season, which means that Season 13 is already on the horizon. As of now, Bob's Burgers is sticking around for the long haul.
Article continues below advertisement
Season 12 of Bob's Burgers currently consists of 11 episodes. In a socially distant panel during Comic-Con@Home 2021, show creator Loren Bouchard confirmed a total episode count of 22, teasing several punny episode titles to boot. We're currently only halfway through the new season, so there is plenty more of Bob's Burgers to be had in the coming months.
The Bob's Burgers Movie was originally scheduled to be release in the summer of 2020. After several COVID-induced delays, the film is currently scheduled to debut on May 27 of this year.