Man Receives IT Call From Older Gentleman Who Doesn't Know What a Web Browser Is
One man claimed that a boomer called him for tech help regarding tax preparation software. It turns out that the man needed a lot more help than that.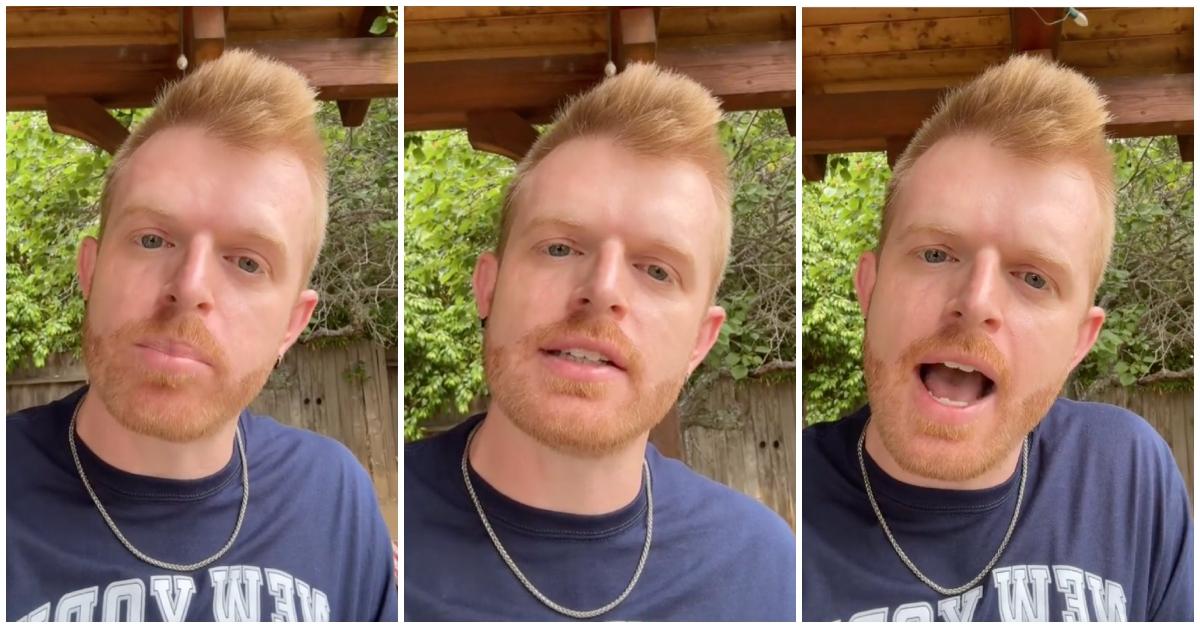 A recent joke from comedian Karen Morgan has rubbed Gen Z the wrong way.
In her joke, which was shared by Dry Bar Comedy, Karen harps on all the things that she believes Gen Z doesn't know how to do from writing a check to reading cursive, etc.
The punchline of her joke: "All I'm saying is that if Gen Z tries to take over the world, it's going to be pretty easy to get it back."
Article continues below advertisement
As the clip began circulating on social media, millennials and members of Gen Z started stitching her joke on TikTok and firing back with their own observations about folks who are in Karen's age group. And oof, they sure did put the boomer generation in their place.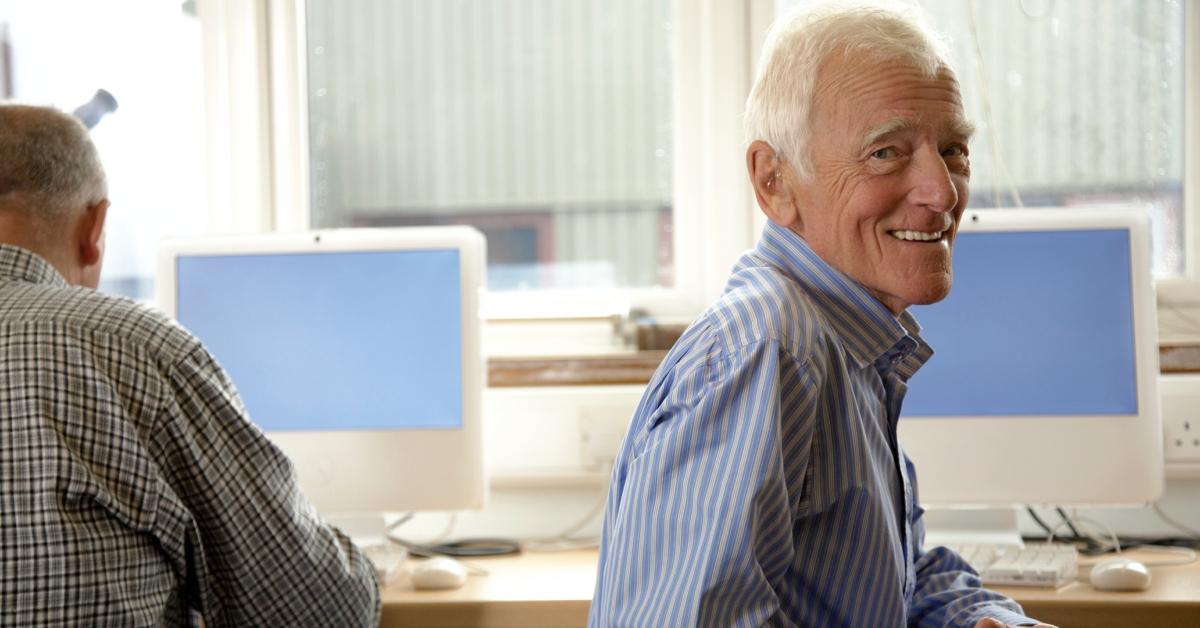 Article continues below advertisement
A man described an IT call in which he had to help an older man access the internet and his email account.
In a TikTok video stitching Karen's joke, user Kyle Caldwell (@kylecaldwell2) described an encounter he had at work when working in customer service for a tax preparation software for tax preparers.
An older gentleman had called in aggravated because he couldn't access the software. Kyle first asked the man if he could access the software. The man said no because he forgot his username and password.
Article continues below advertisement
With that in mind, Kyle directed him to the icon on the site where there is a username and password recovery option. The man reports back to Kyle that he does not see it. After asking him several more questions, Kyle realizes that the man is staring at his desktop with nothing open.
Article continues below advertisement
Kyle then tells him to open a web browser but the man didn't understand what that meant. Step by step, Kyle directed the man to the internet and eventually gets him on the webpage of the tax preparation software, where he gets the man to click on the "Forget Username/Password" icon.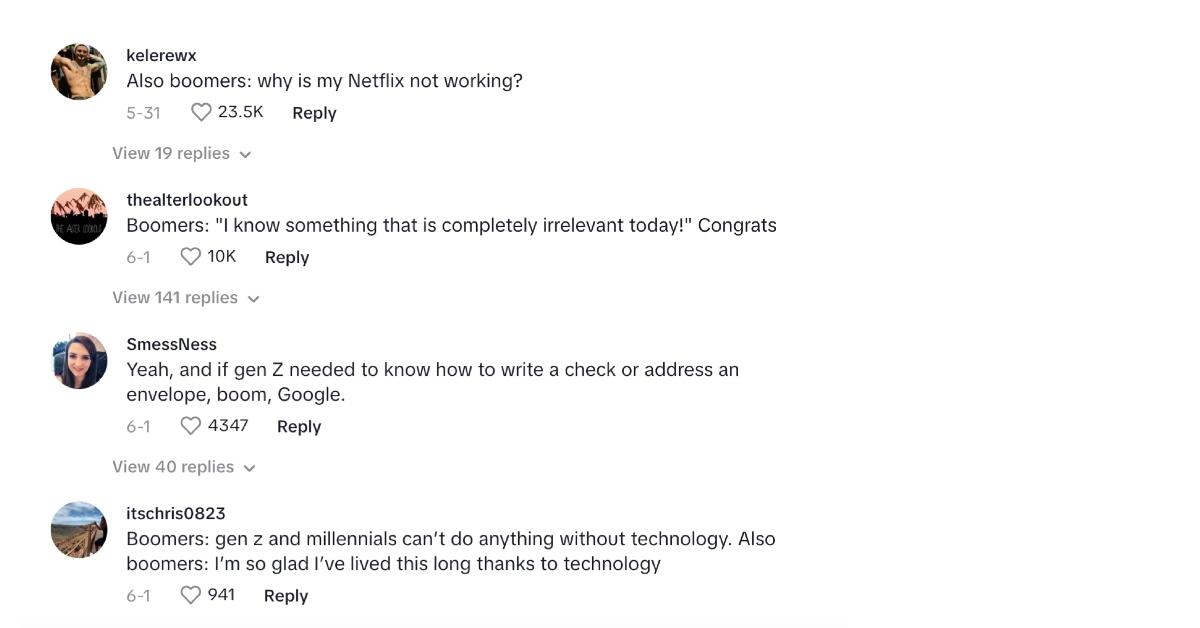 Article continues below advertisement
After Kyle assured him that he had received instructions on how to recover his username and password in his email, the man was still confused.
Kyle told him to go to his email, but the man claimed he couldn't for this reason: "Because my email is on my phone and I am talking to you on my phone, you f------ moron."
Article continues below advertisement
Kyle went on to explain that he spent an hour trying to help the man log on to his email so he could recover his tax preparation software account. At the end, Kyle claimed that the man called his company's tax preparation software "not very user friendly."
Kyle also pointed out to users that the man he was talking to was in fact responsible for doing people's taxes.
Other TikTok users also stitched Karen's Gen Z joke and fired back with examples of how boomers aren't very sharp with technology. A creator named Mark (@moneywithmark) parodied how boomers have trouble putting themselves on and off mute on Zoom, as well as sharing their screens.
Article continues below advertisement
Bottom line: Gen Z might know everything about the past, but they sure do know enough to make you regret ever insulting their intelligence. Periodt.