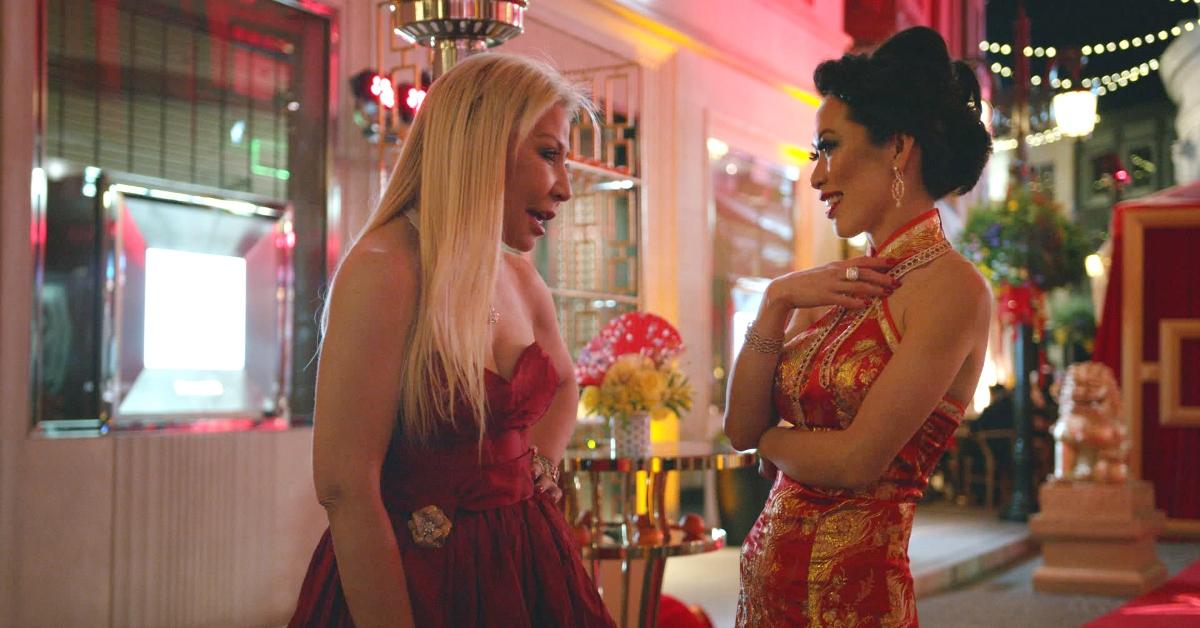 Which 'Bling Empire' Star Knows More About Fine Jewelry: Christine or Anna?
"Have you ever heard of Mellerio? It's the oldest high jewelry house alive in Paris," Christine Chiu told Anna Shay in an iconic scene of "Tale of Two Trusts," the second episode of Bling Empire.
The seemingly innocent observation gave way to a verbal catfight of epic proportions, as the two stars tried to work out who ranks higher in the social hierarchy by debating whether Mellerio is the oldest or not.
But so, who was right? Which jewelry house was founded first — Mellerio or Boucheron?
Article continues below advertisement
Boucheron is the oldest jewelry atelier on the Place Vendôme — but not in the whole of Paris.
Founded by Frédéric Boucheron in 1858, Boucheron was the first jewelry store on the Place Vendôme, a historic square in Paris's first district.
But the oldest family-run jewelry company is located a stone's throw away from the Place Vendôme, on the Rue de la Paix. Founded in 1613, Mellerio dits Meller supplied its prestigious clientele with the finest of treasures for over four centuries.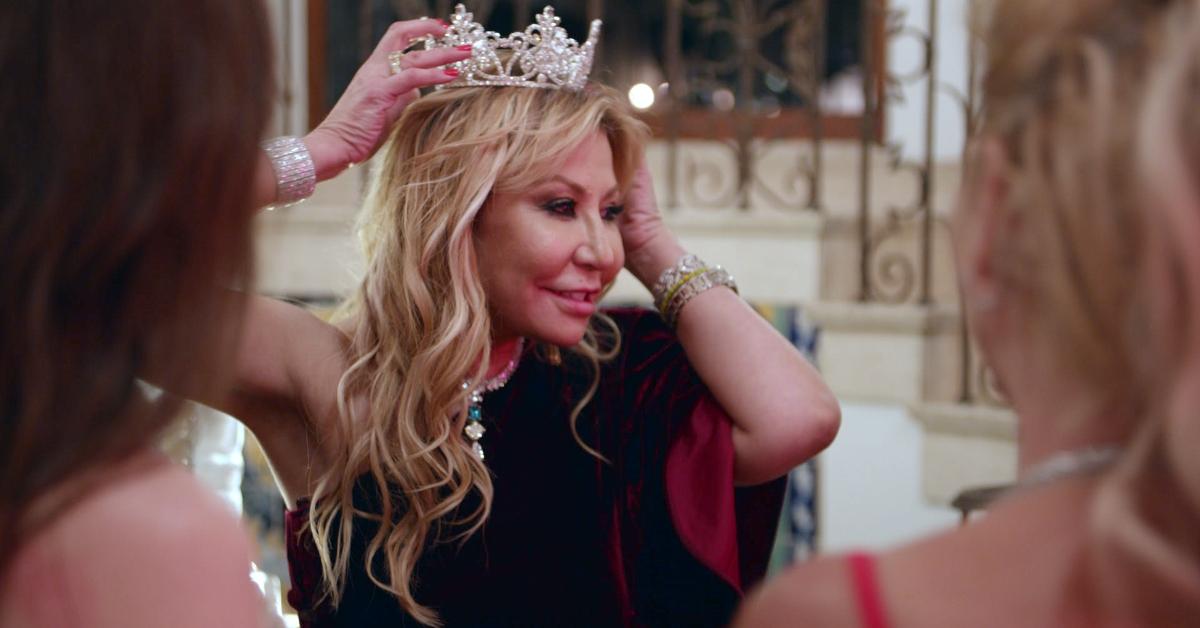 Article continues below advertisement
Turns out, Christine's assessment was correct.
In the tension-charged scene, Anna repeatedly tells Christine that Boucheron is the most prestigious store in the City of Light — which, it seems, is a relatively common misconception.
Regardless, Mellerio and Boucheron have equally impressive clientele to boast.
Mellerio has catered to the most prominent members of society ever since it first received royal protection from Marie de' Medici, the second wife of King Henry IV of France. In 1867, they created a diamond-encrusted tiara for Isabella II of Spain, which she gifted to her daughter, Infanta Isabella.
Boucheron sold jewels to the Grand Duke Alexei Alexandrovich of Russia, Queen Elizabeth II, and others.
Article continues below advertisement
'Bling Empire' offers a rare glimpse into the everyday life of socialites like Anna Shay.
Season 1 of Bling Empire arrived on Netflix on Jan. 15, 2021.
The reality show sheds light on the difficulties a tightly-knit group of Los Angeles-based billionaires, movie producers, and the like have to face.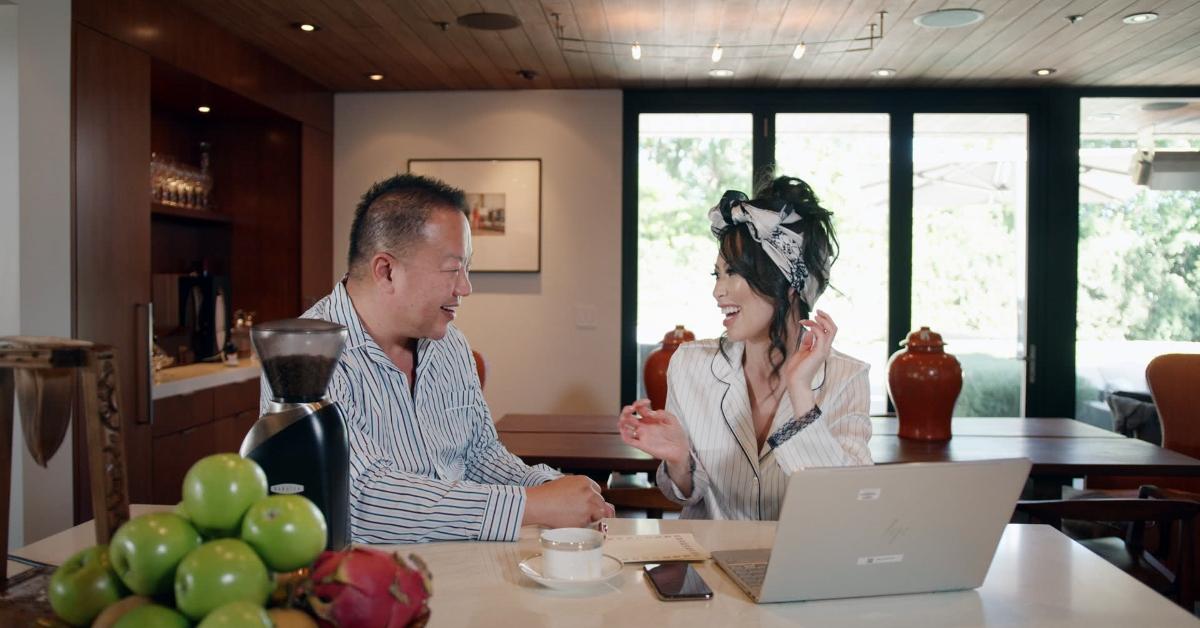 Article continues below advertisement
Caught between a rock and a hard place, Christine struggles to tell her husband that she isn't ready to have another child. Instead, she insists that they try surrogacy, which she suspects wouldn't bode all that well with Gabriel's conservative parents — who happen to belong to the Song Dynasty.
As the wisest member of the friendship group, Anna often finds herself in a position where she has to guard the younger ones. "Tale of Two Trusts" captures her subtle attempts to give Kevin a fashion makeover, hoping it gives him the confidence boost to go after Kelly Mi Li.
Article continues below advertisement
Kelly's actual boyfriend, Andrew M. Gray, had a divisive impact on his co-stars and fans alike, with some describing him as "abusive" and "psycho." Arguably, he might have earned these monikers with the odd behavior he exhibited during Kelly's spontaneous birthday trip to Paris, captured on the episode titled "Necklacegate 90210."
Bling Empire is available on Netflix now.