Bling Empire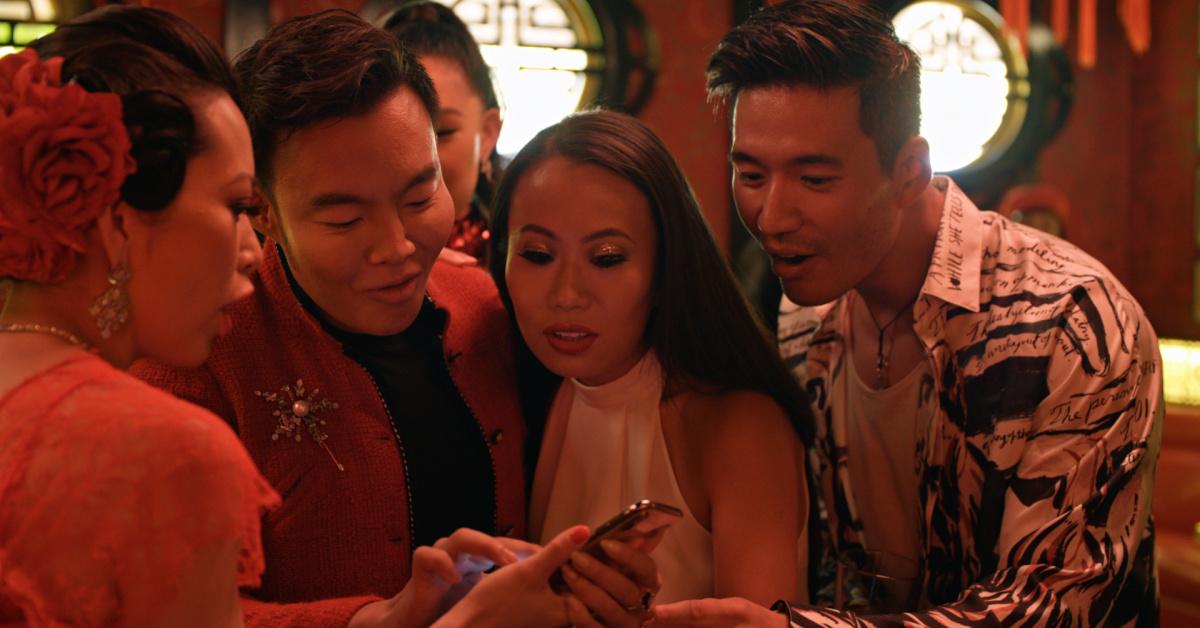 It's hard to overstate just how much of a phenomenon Netflix's Bling Empire is. Touted as a real-life Crazy Rich Asians, the show explores the real lives of the ultra-rich Asians living in Los Angeles and traveling all over the world with no expense spared. And, we just have to say it: We're totally obsessed.
Meet the Bling Empire cast!
Cherie Chan - Cherie quickly became a fan favorite after Season 1 with her ability to stay (mostly) out of the drama and remain focused on being a mom of two (she and Jessey Lee have two kids together: daughter Jadore and son Jevon (whose birth is featured in Episode 3). She's the heiress of a massive denim empire.
Jessey Lee - Jessy is Cherie's partner (and now-fiancé!), whose family owns a luxury furniture company that operates throughout Asia. He travels back and forth between the U.S. and China regularly for work but is still dedicated to Cherie and their kids.
Kelly Mi Li - Kelly is one of the Bling Empire stars whose money was not inherited from her parents. Rather, she's a self-made millionaire and an entrepreneur. She's a media and production company executive who has founded several companies in order to grow her fortune.
Christine Chiu - Christine is the socialite wife of celebrity plastic surgeon Gabriel Chiu and mother to "Baby G" (probably the best-dressed child we've ever seen, tbh). She throws million-dollar parties and also participates in multiple philanthropic endeavors — and her "feud" with co-star Anna Shay is easily one of the highlights of the series.
Gabriel Chiu - As a plastic surgeon to the stars, Gabriel Chiu is incredibly successful at what he does. His ties to celebrity go back many generations — he's said to be a direct descendant of the Song dynasty.
Kane Lim - Kane is a Singaporean real estate entrepreneur who initially moved to LA for school and then decided to settle there. He also has quite an eye for fashion and is a practicing Buddhist. Kane doesn't speak much about his family, instead opting to try to forge his own path rather than relying on his parents for his success.
Kevin Kreider - Kevin plays the part of the everyman who doesn't really belong with all of the super rich people on the show — still, he manages to hold his own. He's a motivational speaker, bodybuilder, and life coach. Also, he shares some major chemistry with both Kelly and Kim!
Kim Lee - The DJ and former model was raised by her Vietnamese mother and searches for her father in the first season of the show. By the finale, she and Kevin definitely seem to be more than friends ... even though they kind of despised each other at first.
Anna Shay - Anna Shay is quite a bit older than the rest of the people featured on the show and is always ready to drop some wisdom on her younger co-stars. She's worth a ton of money, thanks to her parents' weapons and defense company.
Is Bling Empire real?
While a bit of manufactured drama is always to be expected with this kind of reality show, the stars of Bling Empire insist that the show is genuine! In fact, Kevin even mentioned in an interview with E! News that he was surprised by just how real it ended up being. "To me, it's 100 percent [real]," he said. "I know for what I went through, that was so real. I even talked to the producers, and I said, 'Does this happen often in reality?' They said they pray for stuff like this because it's gold. It's real." That's good enough for us!
What's the Bling Empire cast's net worth?
Obviously, we don't have access to the cast members' bank accounts (we wish!), but we've done a bit of digging to figure out the Bling Empire cast's net worth. Here's what we know.
Kane Lim is pretty private when it comes to his family's net worth, but his shoe collection is reportedly worth more than $350,000 on its own — so he's clearly not hurting for cash.
Although Kevin Kreider is introduced as a bit of an outsider, he is reportedly worth approximately $19 million. Maybe he should start acting in addition to bodybuilding…
Christine Chiu's net worth is reportedly around $20 million, while Kelly Mi Li's is presumed to be between $1 million and $5 million.
Kim Lee's net worth is a bit harder to pin down. Some outlets say she is worth between $1 million and $5 million, while one report puts her net worth at upward of $300 million.
Anna Shay might be the most well-off member of the cast. She and her brother sold their parents' company back in 2006 for $1.2 billion. Assuming they split the profits 50 / 50, that puts her net worth at $600 million.
Latest Bling Empire News and Updates