Anna Shay From 'Bling Empire' Has Died at Age 62 — Here's What Happened
Fans will always love the iconic Anna Shay! 'Bling Empire' may be over, but the love for the show lives on forever. Here's what happened to our fave.
Although Bling Empire may have been a short-lived series, it was definitely an iconic reality show that was unpredictable in every way. Naysayers argued that the show was just perpetuating dangerous stereotypes about the Asian community. Despite being shrouded in criticism, the show grew a very dedicated fanbase.
One of the most wealthy cast members, Anna Shay, quickly became a fan favorite.
Article continues below advertisement
Fans have still been focused on keeping up with the cast even though the show wrapped in 2022. Anna's fans were heartbroken to find out that she passed away. What happened to her? Keep reading for all the details.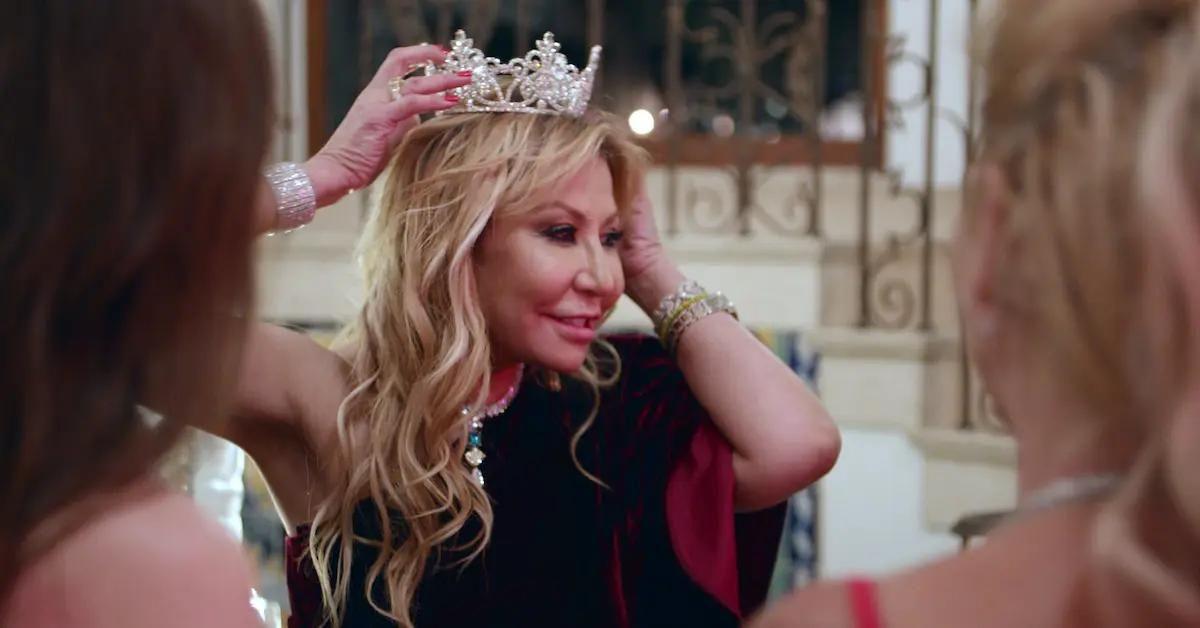 Article continues below advertisement
What happened to Anna Shay of 'Bling Empire'?
"It saddens our hearts to announce that Anna Shay, a loving mother, grandmother, charismatic star, and our brightest ray of sunshine, has passed away at the early age of 62 from a stroke," her family said in a statement, according to PEOPLE. "Anna taught us many life lessons on how not to take life too seriously and to enjoy the finer things. Her impact on our lives will be forever missed but never forgotten."
At the time of her death, Anna was 62. The news broke to the world on June 5, 2023, and fans immediately took to social media to offer their condolences. After all, Anna was a deeply beloved member of the show.
Article continues below advertisement
Anna Shay's costars shared their condolences, too.
During their own time of grief, the other cast members shared some words about their friend. Kelly Mi Li posted a series of pictures of the pair together, saying, "You were truly one of a kind."
Article continues below advertisement
While we know that Anna's death was unexpected, nothing quite underscores that as well as Kevin Kreider's statement. On Instagram, he posted a moment from the show that he and Anna shared. "So unexpected and wished when I saw you last for lunch I would have taken a moment to smell the roses and had one last adventure with you," he wrote.
Anna leaves behind a strong legacy.
The premise of Bling Empire is dripping in wealth. It followed the lives of wealthy Asian Americans living in the Los Angeles area. Every cast member of the Netflix show is a top socialite living an extravagant life. Anna, too, lived this lifestyle.
Article continues below advertisement
Anna came into her initial wealth through her parents. Her father actually founded Pacific Architects and Engineers, a global defense company. By selling the company, Anna and her brother made $1.2 billion in 2006, reported Tatler.
By the time Bling Empire began, Anna was the wealthiest cast member on the show. In fact, according to Marie Claire Australia, her net worth was around $600 million.
Article continues below advertisement
"My parents are my heroes and I think to continue their legacy is to give back," she told Tatler in February 2022. According to My Imperfect Life, Anna's father never wanted her to work. She focused on charitable acts instead.
With this in her mind, Anna went to work, becoming a philanthropist. She served on the board George Lopez Foundation. The organization aims to raise awareness about organ donation and kidney disease.
Beyond her charitable work, she was also known for being bold and giving advice on the show. Her unhinged words will surely survive her. For example, we'll never forget the words to live by: "Life is not a dress rehearsal."
Who will inherit Anna's money?
Anna is survived by her son, Kenny Kemp. While Kenny wasn't one of the main stars on the show, he did show up in a few episodes.
"Kenny Kemp, is sole heir to hundreds of millions of dollars and a passionate stoner whose support of the functional glass art industry provides a needed infusion of legally acquired money," reported Buzzfeed News. It looks like Anna's extreme wealth will be staying in the family.