Kelly's Ex Andrew Is Back on 'Bling Empire,' and Fans Are Not Loving It
Fans of 'Bling Empire' are worried for Kelly Mi Li now that her toxic ex, Andrew Gray, has appeared in Season 3 of the show.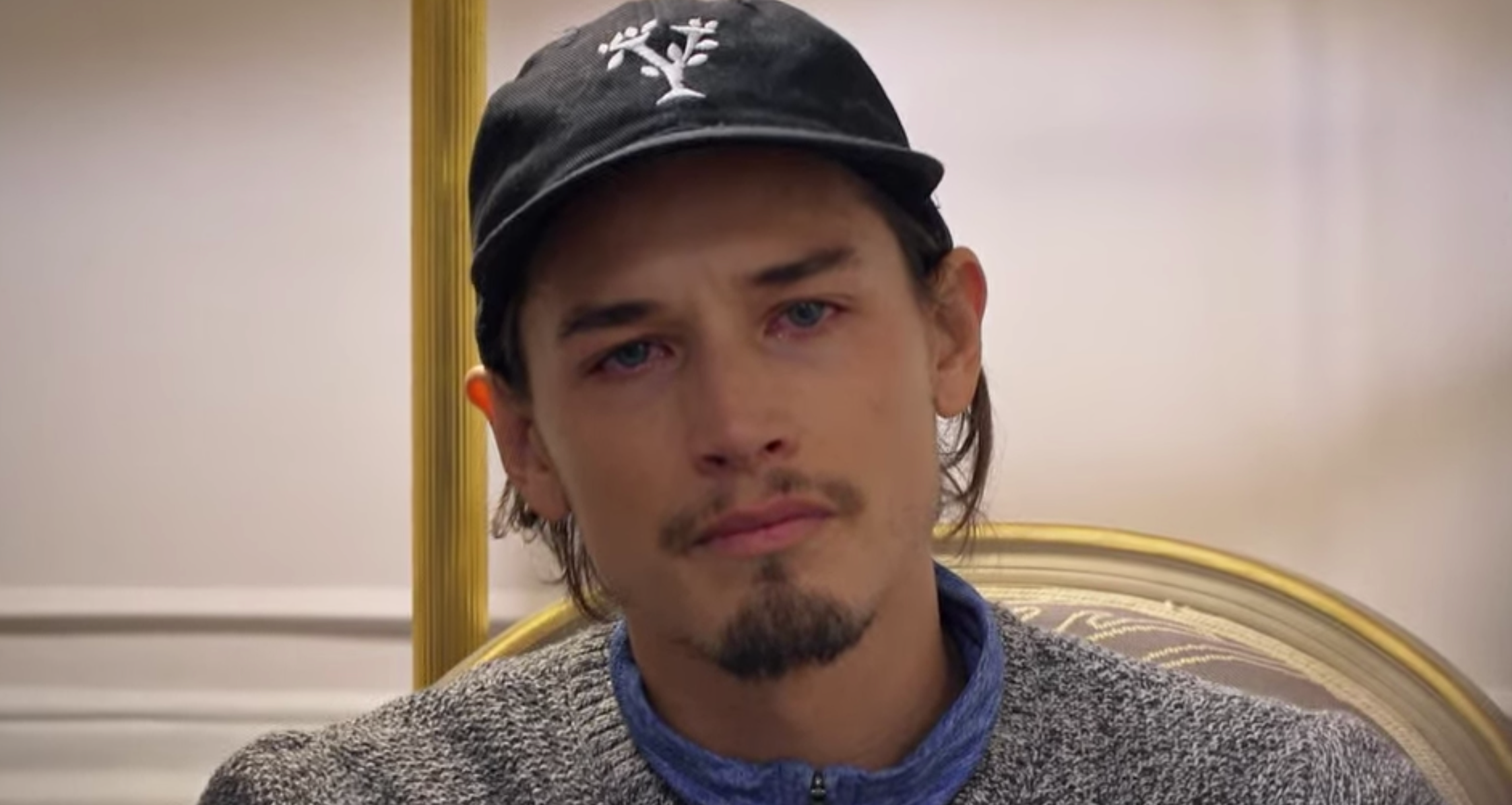 Netflix's reality show, Bling Empire, is back for Season 3, and people are once again obsessed. The show is basically Crazy Rich Asians in real life. It follows mega-wealthy cast members Anna Shay, Cherie Chan, Guy Tang, Christine Chiu, Kane Lim, Kevin Kreider, Kim Lee, Jaime Xie, Dr. Gabriel Chiu, and Kelly Mi Li. While there's been plenty of fun drama, there was one detail that really bothered people: Kelly and boyfriend Andrew Gray's relationship.
Article continues below advertisement
From the get-go, it's clear that Kelly and Andrew's relationship is incredibly toxic. Between seasons, the two eventually broke up, but Andrew has shown up again in Season 3, and fans are not having it. In case you forgot what made people dislike Andrew, here's a quick recap of his behavior, which many viewers consider abusive.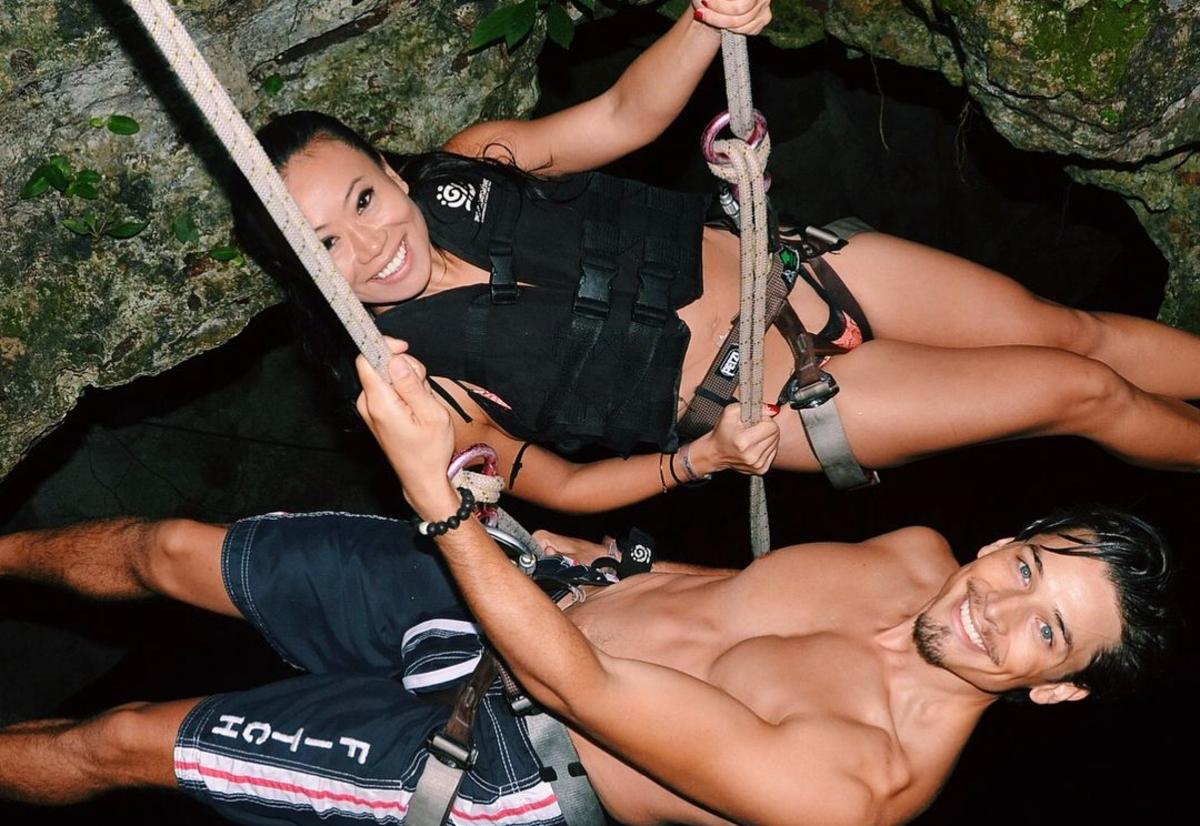 Article continues below advertisement
Is Andrew from 'Bling Empire' abusive?
While Bling Empire producers don't warn viewers about Andrew's toxic behavior or mention abuse, the general consensus is that Andrew was psychologically abusive toward Kelly while they were together. He also clearly manipulated and gaslit her.
In the first episode of Season 1, Kelly and Anna go shopping in Paris while Andrew sleeps off his jet lag, and Andrew calls her while she's in one of the stores and starts screaming at her for leaving him at the hotel and says that she cannot leave the hotel without him.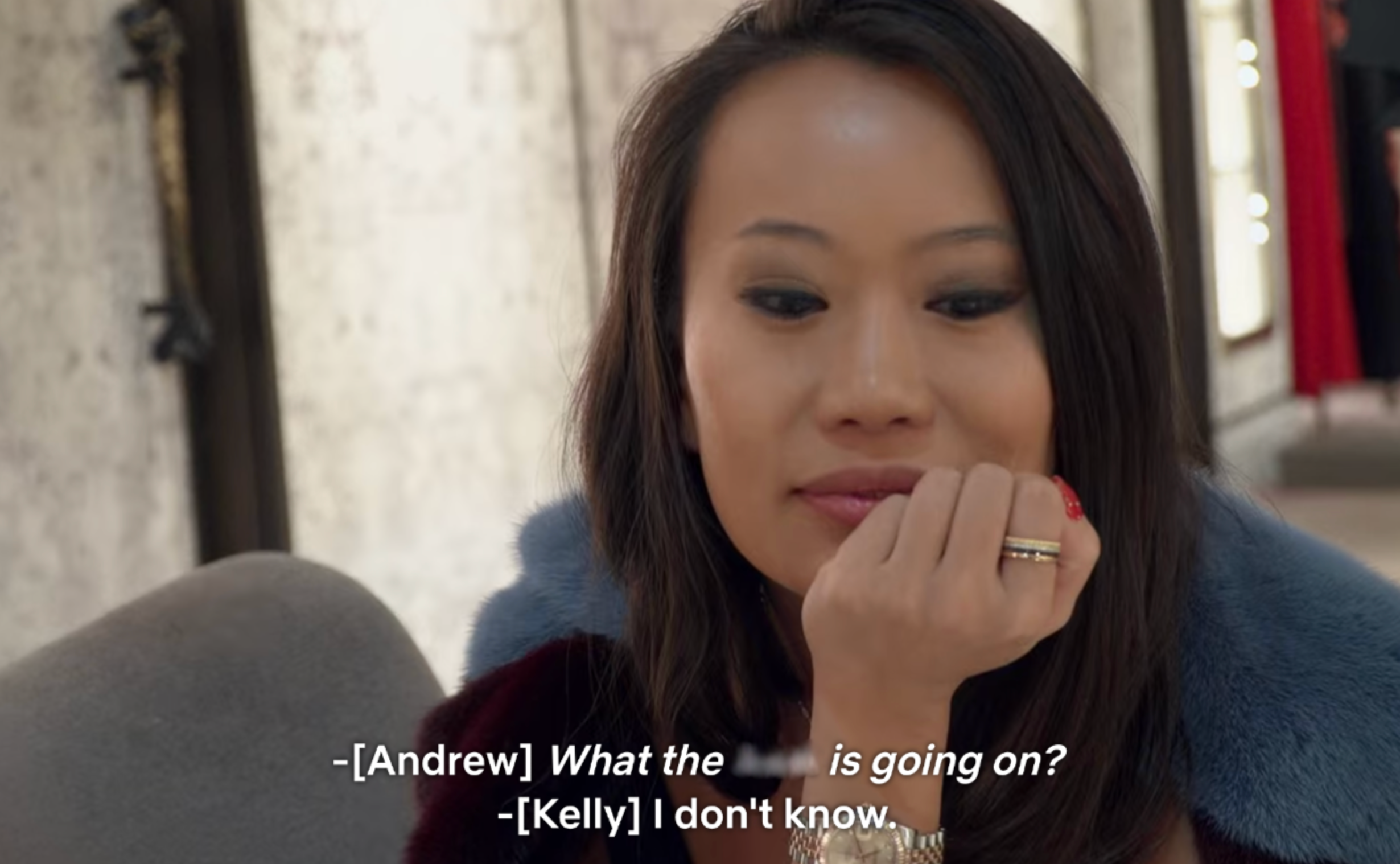 Article continues below advertisement
Kelly later says, "I haven't figured out the exact best strategy to deal with Drew when he gets in these bad moods or episodes. Unfortunately this is not the first time Drew's yelled at me or spoken to me this way." Although the two go to couples' counseling and take a break from each other, it's not long before Kelly is back with Andrew — and it's really messy.
Kelly exclusively told Distractify, "In the Asian culture, you don't air out your dirty laundry ... whatever happens at home it's supposed to stay inside. So, for us, it was just the dynamic of me and Andrew's relationship. Most people didn't know how difficult it was at times. People kind of see the happy moments of us when we're out, but there's a lot of difficult times."
Article continues below advertisement
Kelly and Andrew eventually broke up for good in March of 2021. In a since-deleted Instagram post, Kelly wrote: "Over the past five and half years, Andrew and I have shared some incredible times together. I have a tremendous amount of respect and love for him and will always cherish the memories we made. We are both so grateful to have experienced a relationship that allowed us to grow and learn so much."
Article continues below advertisement
Andrew reappears in Season 3 of 'Bling Empire.'
In the first episode of Season 3, Anna invited Andrew to a party at her house. He makes a grand entrance, and Kelly is shocked. "I never, in a million years, thought I was going to see Andrew tonight at this party," Kelly says. The group greets Andrew — very awkwardly — and then Kelly walks away saying, "this is such bulls--t."
As you can imagine, Twitter has been abuzz with reactions to Andrew's surprise reappearance on the show. No one seems to be too thrilled that he's back.
Article continues below advertisement
Article continues below advertisement
For his part, Andrew doesn't seem to think the show portrayed him in an honest light. Speaking to E! News in 2021, he said, "To set the record straight, what was captured in the show doesn't reflect our relationship at all I don't believe the audience [...] really saw anything other than the absolute worst part of a time, a short time, that was put on camera."
Article continues below advertisement
That being said, Kelly's friends (except for maybe Anna) and fans alike seem to have made their calls about whose side they're on, and it's not looking great for Andrew.