Who is the Mysterious Maria on 'Bling Empire'? She's Anna Shay's Best Friend
Viewers of 'Bling Empire' Season 2 want to learn more about Anna Shay's mysterious best friend Maria. Who is she? Does she cause any drama on the show?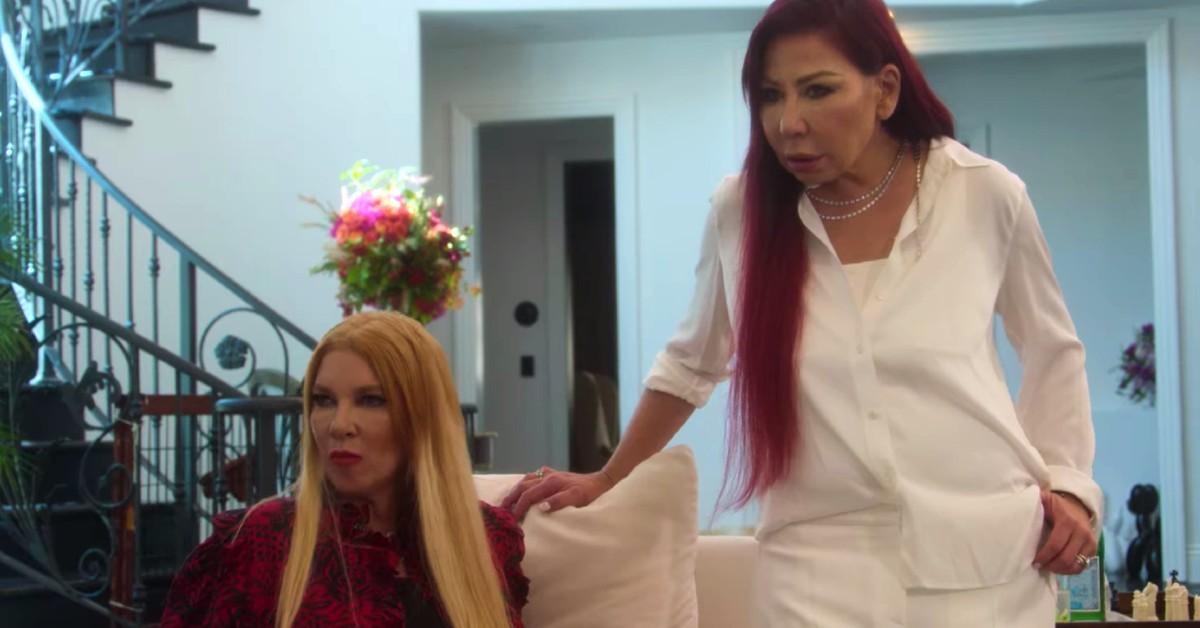 Who is Anna Shay's loyal and low-key Bling Empire bestie? The rarest thing on the hit Netflix reality series is a quiet cast member, but if you pay attention to a lot of the Bling Empire Season 2 scenes with Anna, there's a woman by her side who looks like she could be her sister.
Her name is Maria Jose Lainez.
Article continues below advertisement
Maria is right by Anna's side in Bling Empire Season 2, Episode 1 when Anna visits a jewelry store (Anna jokes that the owner is her diamond dealer). Although Maria doesn't say much when she appears in Bling Empire, we loved it when she broke a tense moment between Anna, Kane and Kim by asking if anyone wanted something eat. Hey, drama can work up an appetite right?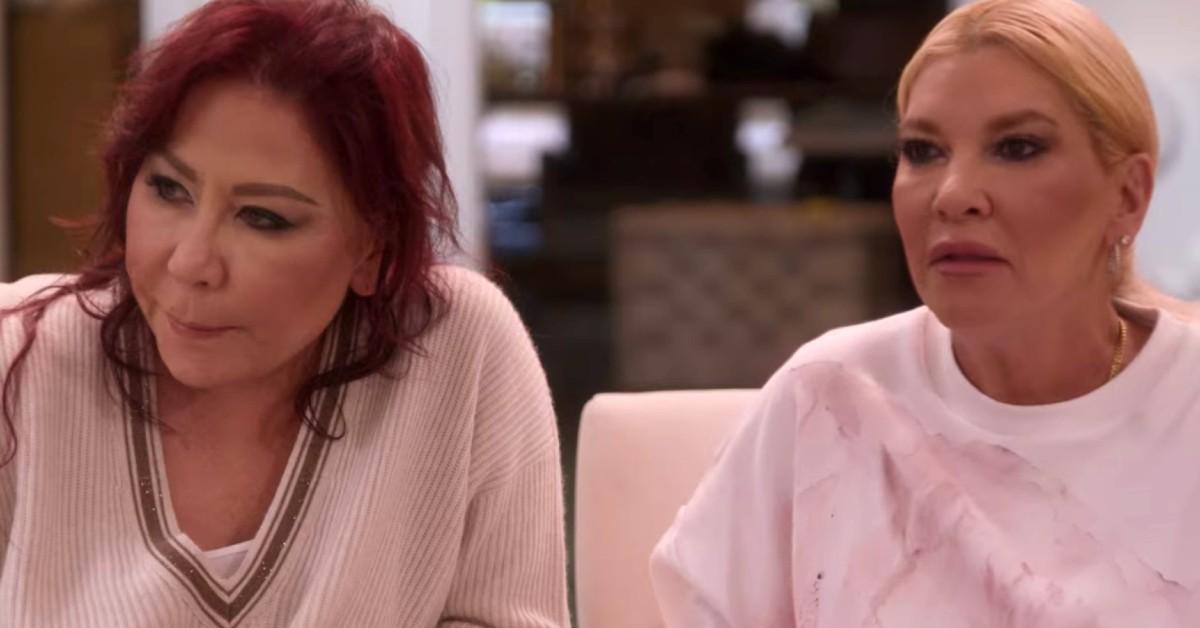 Article continues below advertisement
Who is Maria in 'Bling Empire'?
We were intrigued by the mysterious Maria. She does have an Instagram page, with nearly 1,500 followers to boast. Per her posts, Maria seems to be living her best life, with many pictures featuring her best friend Anna.
One particularly wholesome post features Maria and Anna posing together on the red carpet for the Bling Empire Season 2 premiere. According to the Gossip Next Door, Maria was 56 years old when she appeared on Bling Empire Season 2. Her birthday is August 13.
Maria also posts pictures with her family. She has two daughters, Gloria Maria and Carmen Lainez. Although she's a quieter presence on Bling Empire, her inspiring Instagram bio says a lot about Maria's character: La felicidad no es un meta, es sentimiento de uno, which roughly translates to, "Happiness isn't a goal, it's a feeling."
Article continues below advertisement
Is Maria as rich as Anna?
Distractify reported previously that Anna's net worth was around $600 million or more, based on the money she received from the sale of her billionaire father's company. Surely her bestie must be pretty rich to be able to afford her Alexander McQueen clothing that she wears in Bling Empire Season 2, Episode 6 right?
Although Maria's exact net worth is unknown, the Gossip Next Door reported that Anna's best friend is worth at least $5 million dollars. Maria does post plenty of bougie travel pics, too!
Article continues below advertisement
What we love about Maria, though, is her authenticity. During that aforementioned tense talk that Anna, Kane, and Kim had about Christine allegedly slandering Anna's reputation in Bling Empire Season 2, Episode 6, it was Maria who pointed out to Anna should be grateful that Kane came to her with his concerns about the drama.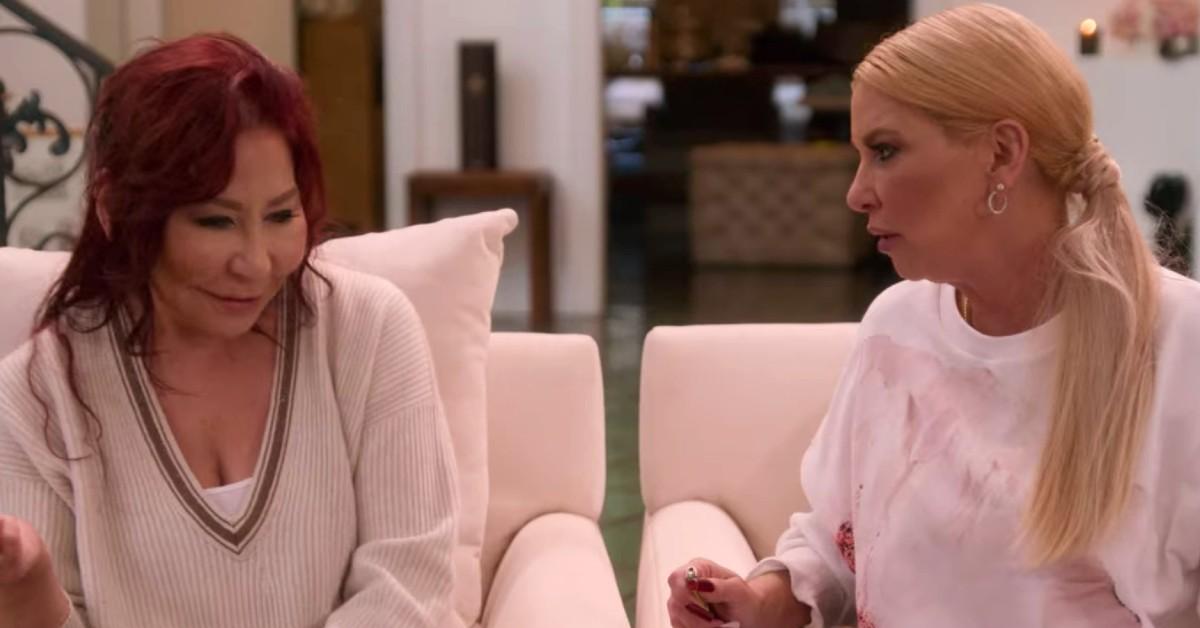 Maria said that she thought he deserved credit for that. After they concluded their talk, Maria once again asked if anyone wanted something to eat. "Sandwich? You like to eat," she says, even though Kane, Kim and Anna say no. She added a rare bit of genuine humor to a show that thrives on drama, so we hope Maria will return if Bling Empire gets renewed for a third season!
You can stream Bling Empire Season 2 now on Netflix. Make sure to get a sandwich in Maria's honor before you start streaming.