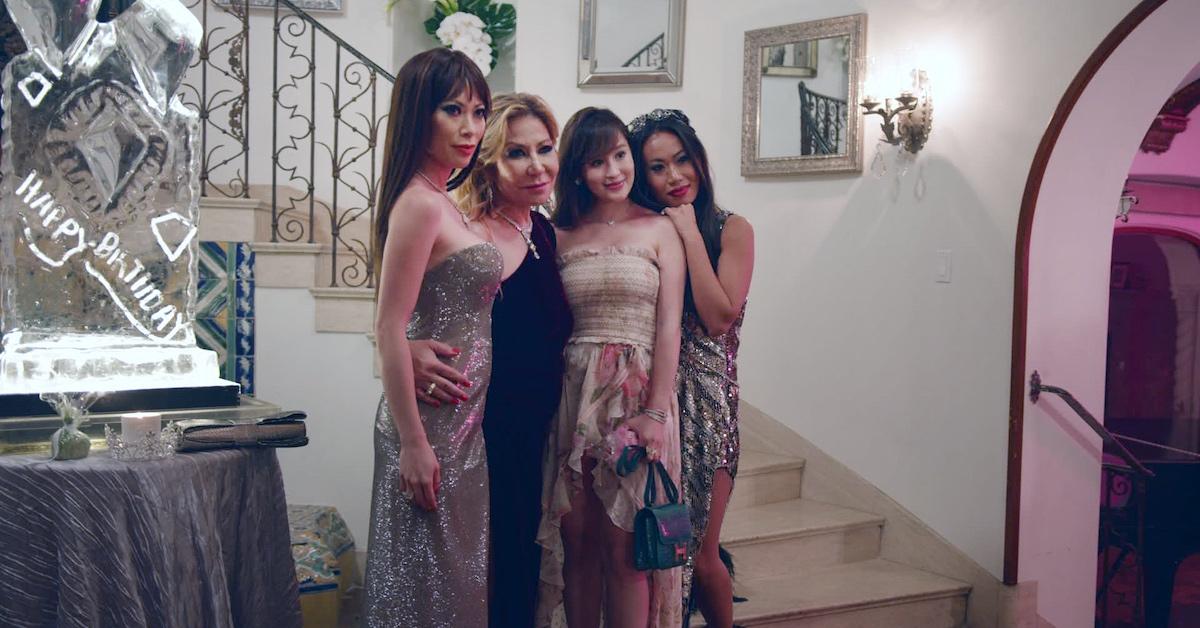 Where Is the 'Bling Empire' Cast Now? An Update for Fans
If there is one reality television show that has taken the world by storm, Bling Empire checks all of the boxes. The Netflix hit show is one that gives viewers insight into the life of wealthy Asian-Americans in Los Angeles, including the good, the bad, and the ugly. In other words, it's reality TV gold.
Article continues below advertisement
What's the cast of 'Bling Empire' doing now?
And while Season 1 of Bling Empire has shown that this eclectic group of individuals are stars in their own right, fans can't get enough of the show. That said, viewers are interested to see more about the cast and are yearning to know where they are now. From Kevin making big moves to Dr. Gabriel and Christine being the power couple that they are, and everything in between, Netflix is giving us all the tea on what the crew has been up to.
Kevin Taejin Kreider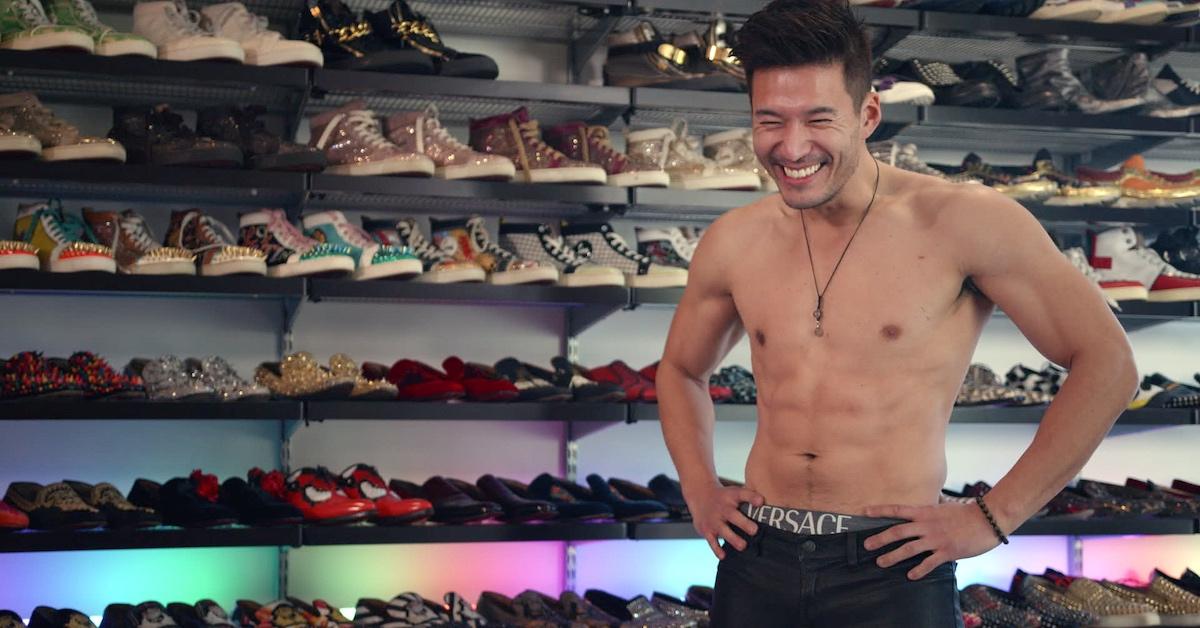 Article continues below advertisement
Kevin has come a long way from his humble beginnings. While he was lacking in the funds department, he was a breath of fresh air for many viewers since he was new to the scene. While Season 1 showed him learning about his culture and navigating the new world he's in, these days he's doing pretty well for himself.
For starters, Kevin has officially moved into his own place! "It's only like 500 square feet but it feels like a mansion to me," he shares. And he's ecstatic about leaving the roommate life behind.
Article continues below advertisement
Despite the pandemic, Kevin is still busy with modeling gigs. and while there were some sparks between him and Kim Lee, the two continue to maintain a friendship. "Me and Kim's relationship has changed a lot," he says. "We talk about relationships a lot. Is there an attraction? I don't know. She's hot, how could I not?"
Kelly Mi Li and Andrew Gray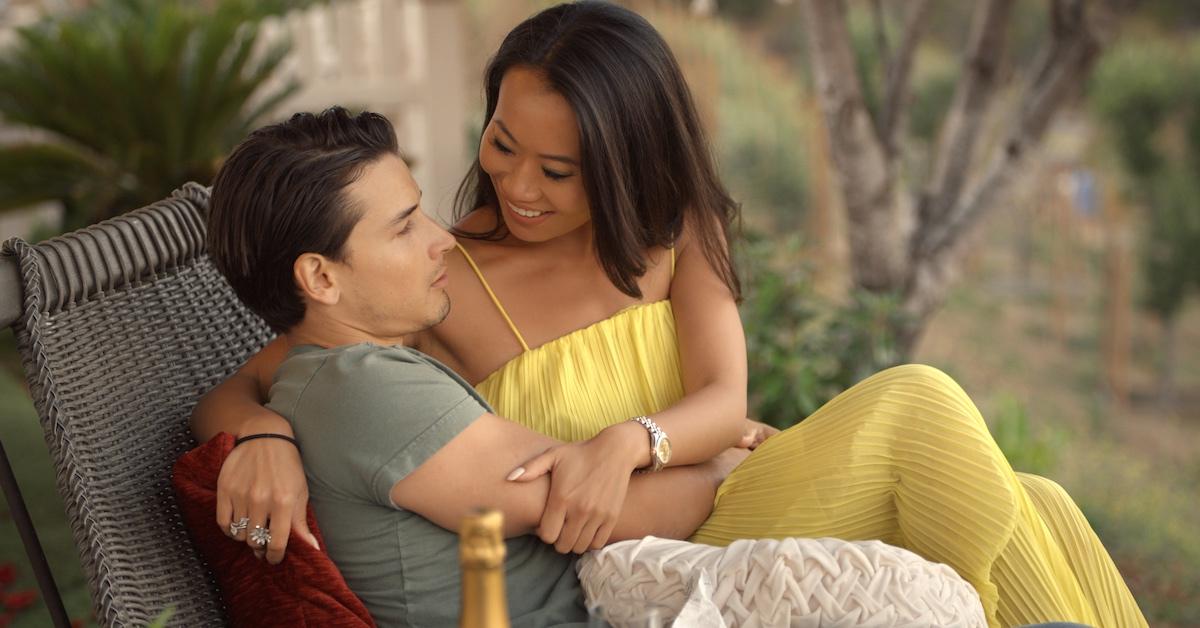 Article continues below advertisement
Kelly and Andrew's relationship was one that had its share of ups and downs during Season 1. And many fans are wondering if the couple is on better terms.
Kelly opened up about their relationship, saying that they're basically taking things slow. "With Andrew's behaviour, I don't excuse it at all," she shares. "I think it's 100 percent wrong. After filming we took a good five-month or six-month break where we just focused on ourselves. Going to therapy individually and just learning about ourselves... now that we're back in communication and back seeing each other, it's just been night and day."
Article continues below advertisement
Cherie Chan and Jessey Lee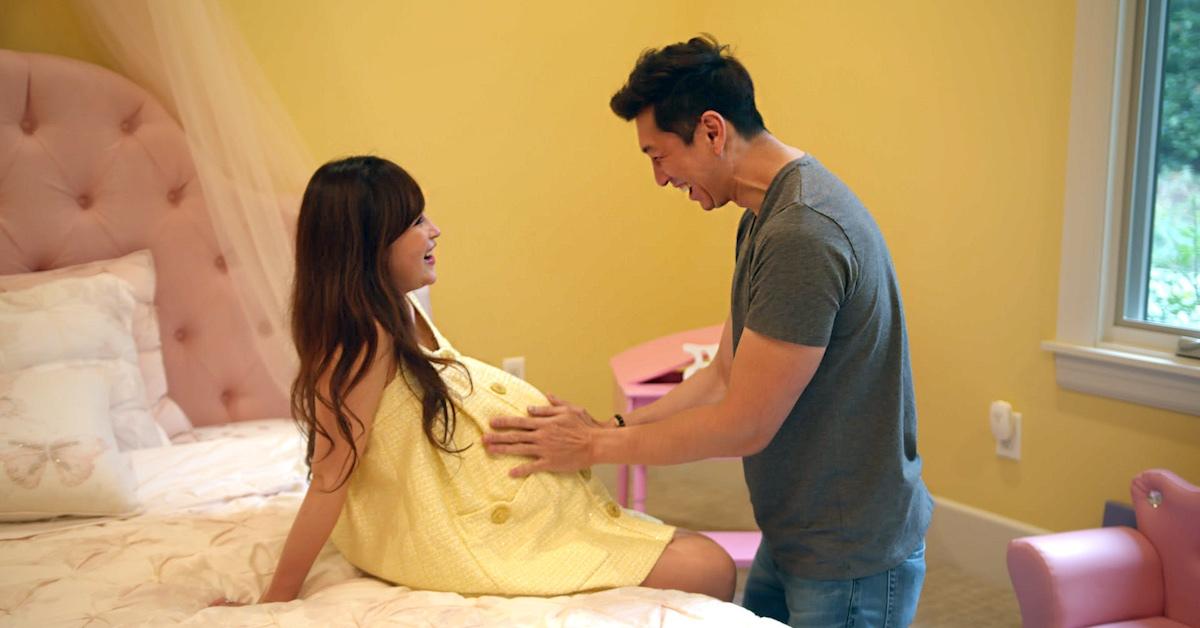 Cherie and Jessey scored major points during Season 1 as the fan-favorite couple. And after watching the duo welcome their daughter into the world, fans have been rooting for their success.
Article continues below advertisement
And the new family has been doing pretty well. Cherie was glowing as she expressed the couple's status on their nuptials.
"We definitely don't have a date, we don't want to have a Zoom wedding, we don't want to plan and have a small wedding or people to get sick," she explains. "We don't know anything yet. Nothing is set in stone yet."
Jessey later joined in saying that this season was "emotional" and that he's happy that he could share their lives with the audience.
Dr. Gabriel and Christine Chiu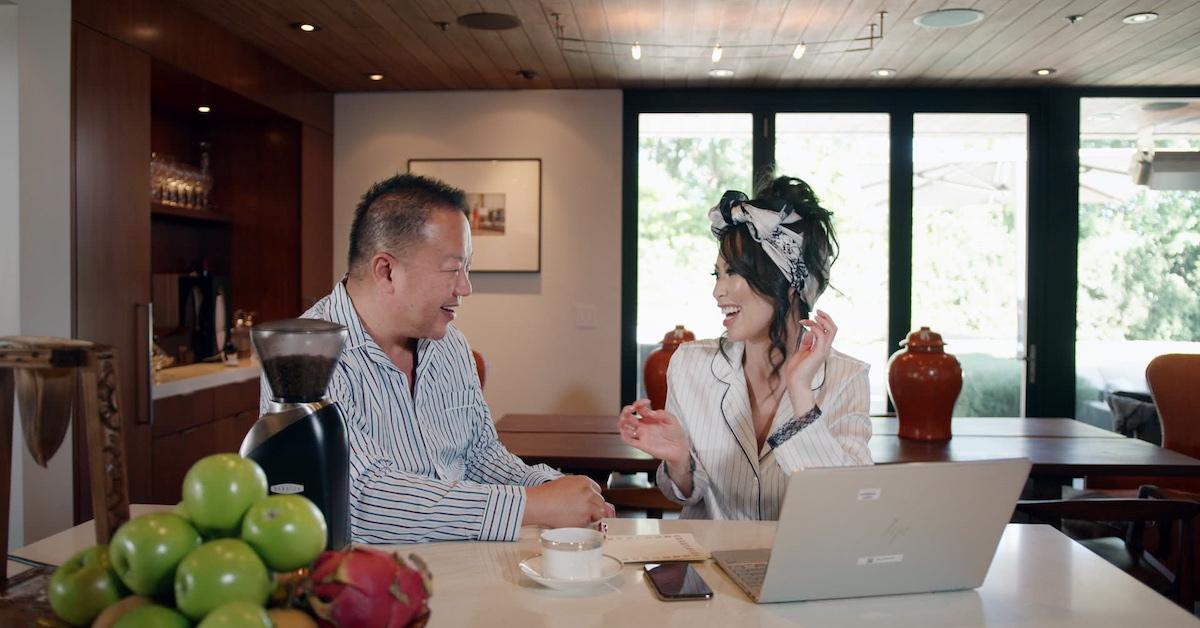 Article continues below advertisement
While the duo was certainly dubbed the "power couple" of the show, it's pretty much life as usual with Dr. Gabriel and Christine. Dr. Gabriel has been pretty busy with various plastic surgeries. Of course, his work continues to be flawless, so we're sure business is booming.
Christine has been doing a great job of serving up lavish envy as she flaunts her lifestyle via Instagram, while also giving back through her charitable philanthropy.
She has also become pretty close with Cherie and has managed to be civil with Anna. "Cherie has become a really good friend of mine," she tells Oprah Magazine. "We are plotting the marriage of our children."
In fact, Christine did say that she may have more children in the future. "I've gotten a ton of solicitations to be our surrogate," she says. "So, we may have to reopen that discussion."
Article continues below advertisement
Kane Lim
Kane is still the polished and focused man we know him to be. Since the wrapping of Season 1, he has continued his work as a real estate developer and investor. He has also made sure to maintain close relationships with his friends, especially with Anna Shay.
Article continues below advertisement
In his interview, Kane was very open about spending a lot of time with Anna during the pandemic. "During Covid, there was no shopping, no nothing," he says. "Having a friend like Anna? Nothing's shut down." He raved about the duo still going to high-end stores to make their shopping rounds.
Kim Lee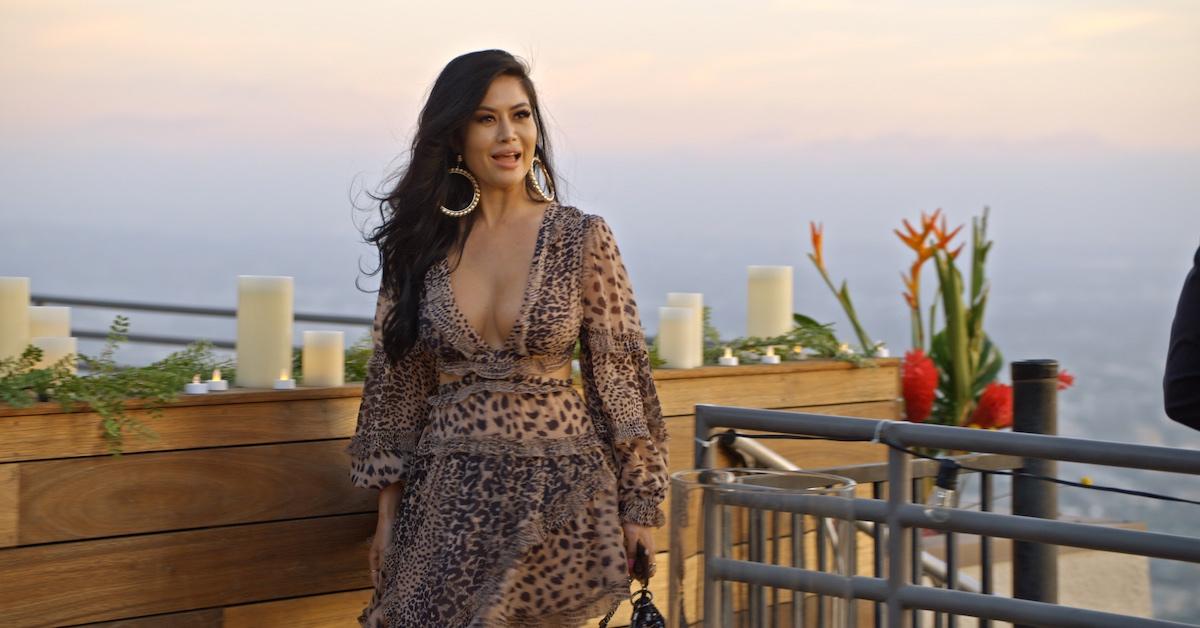 Article continues below advertisement
Season 1 for Kim was mostly about getting in contact with her biological father. And while she did make a great effort to do so, he unfortunately passed by the end of the show. However, she was able to get in touch with her father's wife.
"She actually asked me if I would like to have his ashes," she shared. "It got me more emotional." She went on to add how wonderful her father's wife is and how she's happy they had a great relationship.
And as for her relationship with Kevin, they're not an item. Despite not following each other on Instagram, they are on good terms with each other. So there is a chance that sparks will fly in the future.
Article continues below advertisement
Anna Shay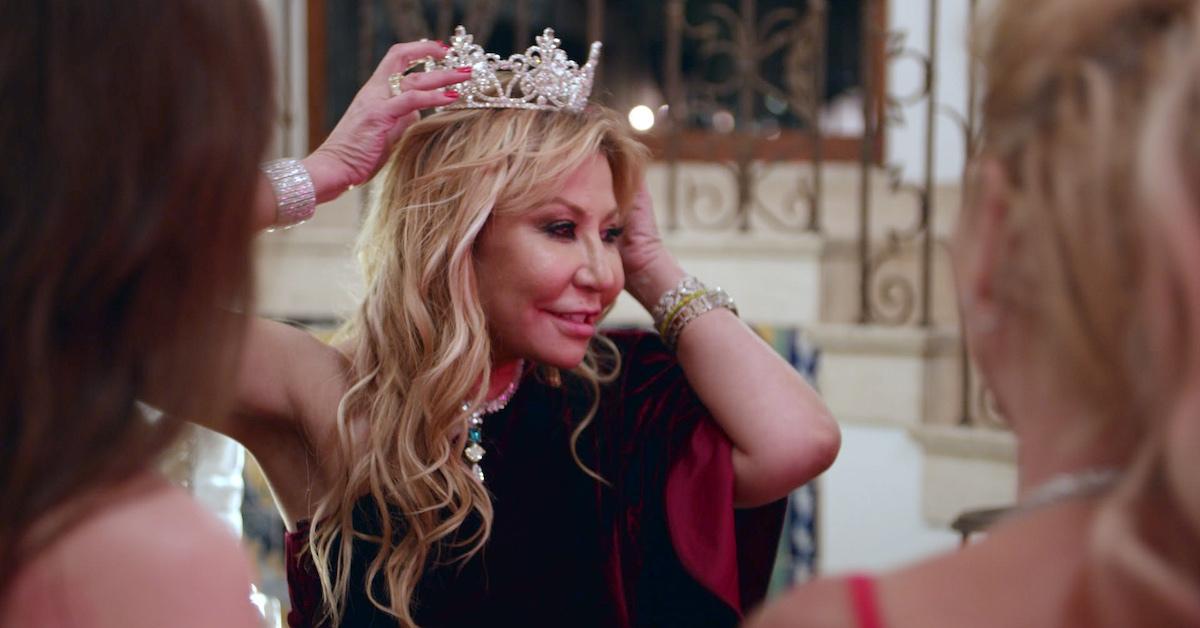 It's no surprise that Anna and Christine have had a bit of a bumpy road. And while Christine has shared that the two had dinners and are friendly, Anna has said that it's not true.
"I didn't feel that certain people were real," she shares. "You see someone like Christine, it's very hard for me to take someone like her seriously."
Article continues below advertisement
Aside from her reservations about Christine, Anna has been very busy on the business front. She expressed to Town & Country that she has been working to become a licensed contractor, despite her father not wanting her to do so.
Guy Tang
Article continues below advertisement
Guy has been quite the busy bee since Season 1 ended. In fact, he has been dabbling in the music world. If you follow his Instagram, you'll see him frequently sharing teasers for his music. That said, he has been working really hard and is expected to drop an album soon.
Of course, he is still a hairstylist at heart. The reality star has been sharing useful tips about hair coloring and styling, along with some of his favorite looks. So, he's definitely the go-to guy for a flawless look.
Article continues below advertisement
Jamie Xie
Jamie has been all about her coins since Season 1 wrapped. She has transformed into a macro-influencer, posting ads for major beauty, jewelry, and fashion brands.
The reality star has also been working double-duty as a model gracing covers for various editorial publications and attending fashion shows across the globe. And with a following of almost 500,000 people on Instagram, the sky is definitely the limit for the star.