Woman Claims TJ Maxx and Marshalls Shoppers Are Purchasing Luxury Items and Returning Fakes
A luxury item lover warned folks of buying luxury items at stores like TJ Maxx and Marshalls, highlighting a common fake return scam.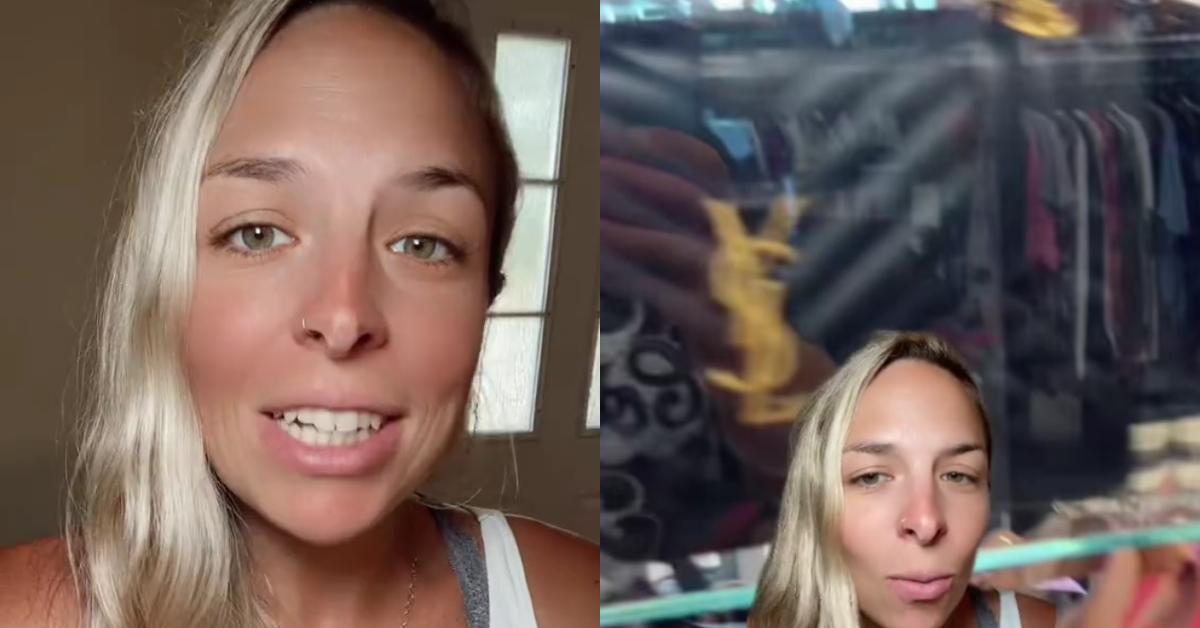 If you love scouring discount retailers like Ross Dress for Less, TJ Maxx, and Marshalls for luxury brands at bottom barrel prices, you may want to rethink your purchases, or at the very least, invest some time into getting the goods authenticated.
Article continues below advertisement
That's what a TikTok user named Amanda (@fashionnoodle) is warning against in a viral clip she posted to her social media platform, where she warns shoppers about potentially being stuck with counterfeit goods, due to a common scam some other less-than-scrupulous shoppers have been pulling on unsuspecting employees of these stores.
Amanda says in her viral post: "Listen friends, be so so so careful when you go to the bougie TJ Maxxes and bougie Marshalls, to pick up some designer goodies."
Article continues below advertisement
It appears that she's referencing another TikToker's video where they show off the swag they managed to pick up at one of the "bougie" discount retailers that she's referring to in her clip: "the original creator didn't allow stitches with this video otherwise of course I would have stitched this."
Article continues below advertisement
Amanda continues, described the un-stitched video in question: "But she goes on to show all of these bags: "Versace, a lot of Chloe, Valentino, YSL, a bunch of different brands."
It sounds like a shopper's dream, especially if you're a re-seller who's providing these name brand luxury goods to folks who are willing to pay good money for these items. "Here's the issue with buying luxury items from Marshalls and TJ Maxx."
Article continues below advertisement

She says that unfortunately, people who specialize in purchasing second hand goods often know when they've been purchased at "bargain" stores: "The fence girlies have gotten too smart," and she highlighted a TikToker named Jack Savoie in a screen capture as one such perspicacious discount-bag spotter.
Article continues below advertisement
As it turns out, the creator was able to spot "fake" Manolo Blahnik shoes that were purchased at TJ Maxx. "Step by step this creator shows you why these heels are fake. Unfortunately when somebody buys from Marshalls or TJ Maxx and returns it, there's nobody there to verify its authenticity."
Amanda explains that while the retailers may not be purchasing counterfeit luxury items on purpose, what's happening is that folks are originally dishing out big bucks for luxury items at these stores and then replacing them with dupes of the same item, which gets put back on the shelves.
Article continues below advertisement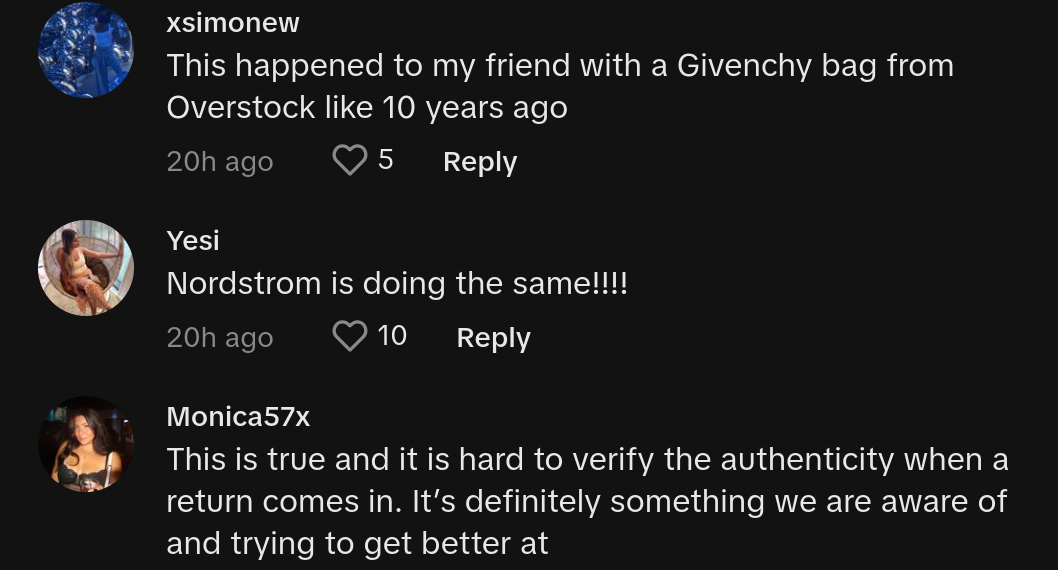 This means that oftentimes, other customers are left purchasing imitation luxury goods that were returned under deceitful circumstances: "So what's happening, folks are buying fakes and returning the fakes and keeping the real. This has been rumored to happen in Saks stores as well, I have not had that experience, however I've heard that it has happened."
Article continues below advertisement
She goes on to say: "And I am an avid Saks Off 5th shopper I just make sure everything that I purchase is authenticated," before going into ways that folks can best safeguard their purchases to make sure that their deal isn't too good to be true and just good.
"Also another side note: when you see the price on these bags, just take a second and look them up on fashion file, look on the Real Real, which again, hit or miss with the Real Real too, another story for another time. But just take a look out there and see what the resale value is and make sure that you aren't overpaying."
Article continues below advertisement

One commenter said that they've also heard that this sort of thing happens at other retailers that are considered more upscale than places like Marshalls and TJ Maxx: "I've also heard of this happening at Nordstrom!"
Article continues below advertisement
This seemed to be confirmed by another person in the comments section who said that they were once employed by Nordstrom: "I worked for Nordstrom. Tag swapping happened ALL the time."
Another TikTok user said that that was one department that was particularly susceptible to this practice: "This happens in cosmetics and fragrances too. People return counterfeit items all the time, sometimes rewrapped to look like they weren't even used"
Article continues below advertisement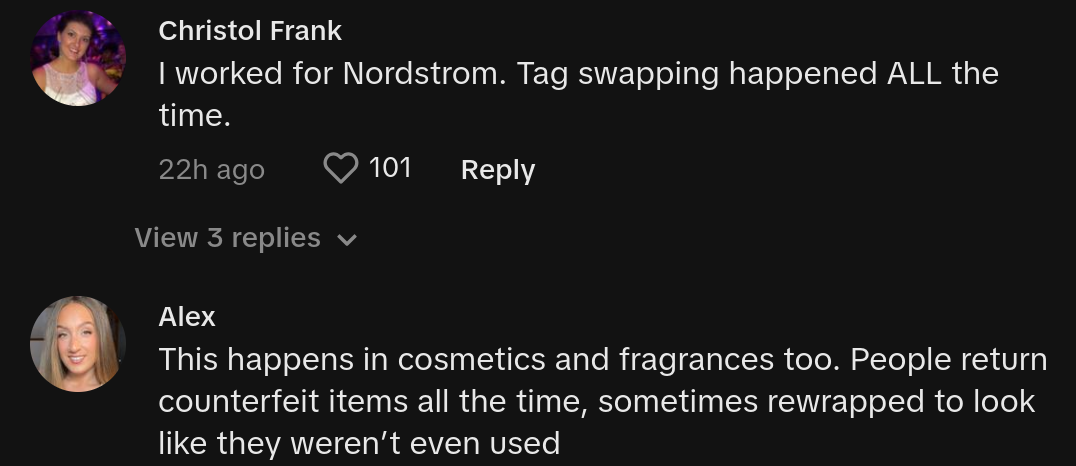 Judging from one person's comment, it would seem that there are some department stores taking definitive measures to ensure that customers aren't engaging in this kind of refund tomfoolery: "The Bloomingdale's outlet near me does not allow returns on designer items, they are final sale!"
Has this ever happened to you? Were you stoked about finding a potentially awesome luxury item find, only to be let down once you discovered it was a fake after the fact?