A Boy Called 911 to Hug a Cop — Officer Has the Sweetest Response
A young boy made an adorable 911 call that went viral. His mom and a police officer politely scolded him, but the internet can't get enough of it.
Childhood pranks are inevitable. And, for whatever reason, one of the more popular ways for children to troll their parents and other adults in their lives is to call the police when there's no real emergency going on in their home.
Many kids often used the tactic of calling 911 to bring unnecessary chaos to their households. But sometimes, the child dialing the renowned number has other, kinder intentions for getting the cops to their doorstep.
Article continues below advertisement
On TikTok, a mom posted about how her son called 911 just because he wanted a hug. The gesture was so adorable that both the mom and the cop who answered the call couldn't help but kindly explain to the boy why, unfortunately, comfort isn't always a phone call away.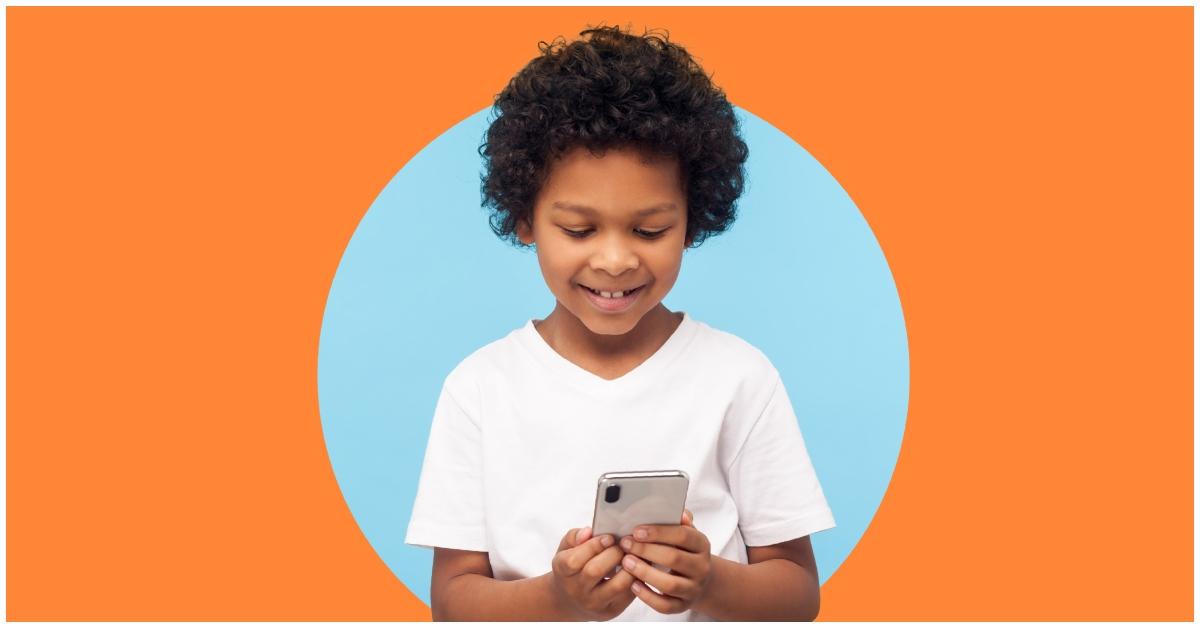 Article continues below advertisement
A boy admittedly called the police "for a hug," and the cop's reaction to it was perfect.
It's pretty standard to call 911 when you're in distress or if someone in your household or neighborhood is in danger. But, in November 2023, Dayi (@dayi__d) shared that her son, Gianni, isn't a standard kind of kid.
On Nov. 2, Dayi posted a video of her reacting to her son's 911 call via her house's Ring Cam. The video began with Dayi being approached by a police officer while walking her dog around the neighborhood.
Article continues below advertisement
The cop, already at the doorstep, sees Dayi walking to the house and asks her, "Everything OK?" He then tells the mom that he received a 911 call, to which Dayi relatably replies, "I'm gonna kick his a--."
Article continues below advertisement
Dayi then calls Gianni outside because she's sure he is the culprit. She also asked the police officer to stay and talk to her son, as he's presumably done this or something similar in the past.
The mom explained to the officer that Gianni didn't know the real purpose of 911 and called the police through his disconnected phone (which always works if you call the police, FYI). Once Gianni makes his way to the porch, Dayi asks him why he called the officer, and Gianni sweetly replies, "I just wanted to give him a hug."
Article continues below advertisement
Dayi repeats what her son said, and although she's still visibly annoyed with her baby, she lets him get the hug he requested. After the exchange, the cop takes some time to explain to the boy why he can't call the police all willy-nilly.
Article continues below advertisement
"You got to be careful when you call that number, OK?" the officer warned Gianni.
"Only in emergencies. And if you're hurt, or someone else is hurt, [if] your mom needs help, [if] someone's doing something they're not supposed to do, you give us a call."
Article continues below advertisement
Commenters applauded Dayi and the cop's response to the boy's 911 call.
After getting a brief lesson on how not to utilize 911, Dayi, Gianni, and her other child went back into the house. As they walk in, viewers can overhear Gianni's father, saying he would "whoop" Gianni's behind.
While it's unclear if Gianni was scolded for purposely calling 911 and not being in harm's way, his act was ruled as epic in the court of public opinion. Underneath Dayi's TikTok, she and Gianni received multiple "awws" from those who thought his gesture was harmless.
"Well, sometimes we do need emergency hugs. I mean, dang, he's right," one user wrote.
Article continues below advertisement
Although I disagree and think Gianni needed to know the difference between calling 911 and reaching out to a nearby adult to hug him, I loved how the officer took the time to let Gianni see the difference between right and wrong in this situation.
In Dayi's comments, several users also admired the cop's approach.
Article continues below advertisement
"He was so patient and kind in explaining why to use that number," one commenter said.
"The compassion on both sides of this is so beautiful!" another exclaimed.
We're happy that Gianni got his hug as well as a lesson in when and when not to call 911.