Boyfriend Asks Girlfriend to "Split Check" and It Backfires Hilariously
One woman shared the hilariously unexpected thing that happened when her then-boyfriend asked her to split the bill at Waffle House.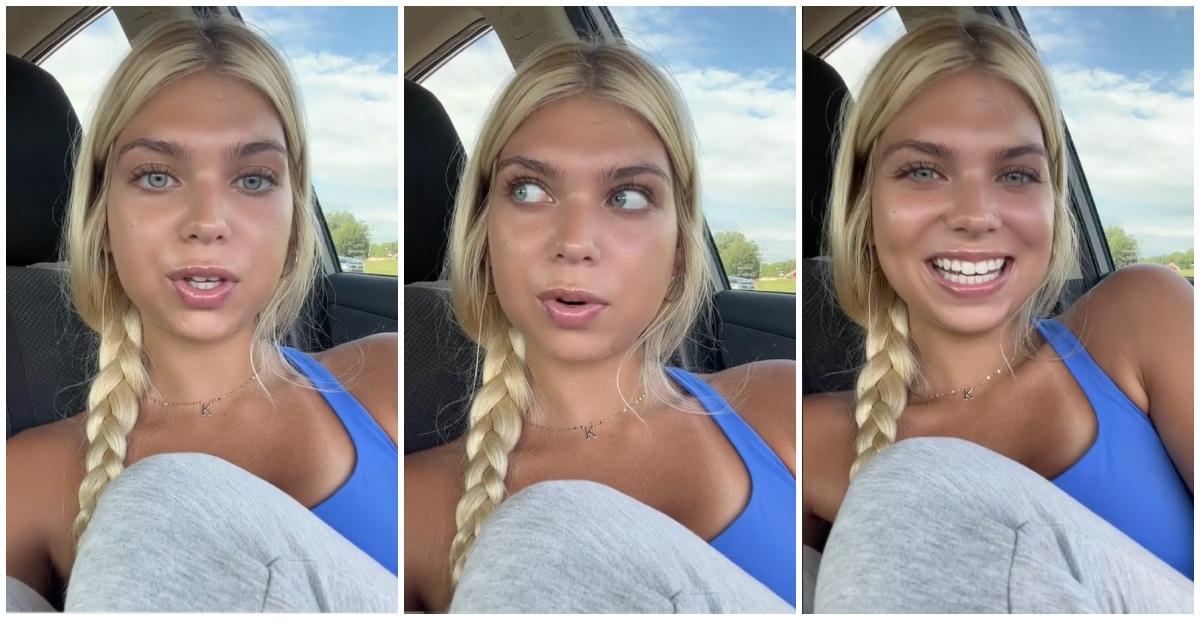 Should women pay for their food on dates? That's a question that's been causing controversy for years.
TikTok users previously explored this idea of the 50/50 girl, or rather someone who splits the bill evenly with their partner, and it seemed that nobody could agree on the right answer.
Some women felt that a man should foot the bill for all dinners, while others claimed that paying half the bill is fair.
Article continues below advertisement
Another perspective shared was that couples should stop aiming for a 50/50 balance and instead be more transparent about their salaries. If one partner makes more money, then that person should contribute more to the bill.
That all aside, one woman shared a hilarious story on the platform about how her now ex-boyfriend asked her to split the check while they were eating out, and it may make some men reconsider asking their ladies to take their wallets out.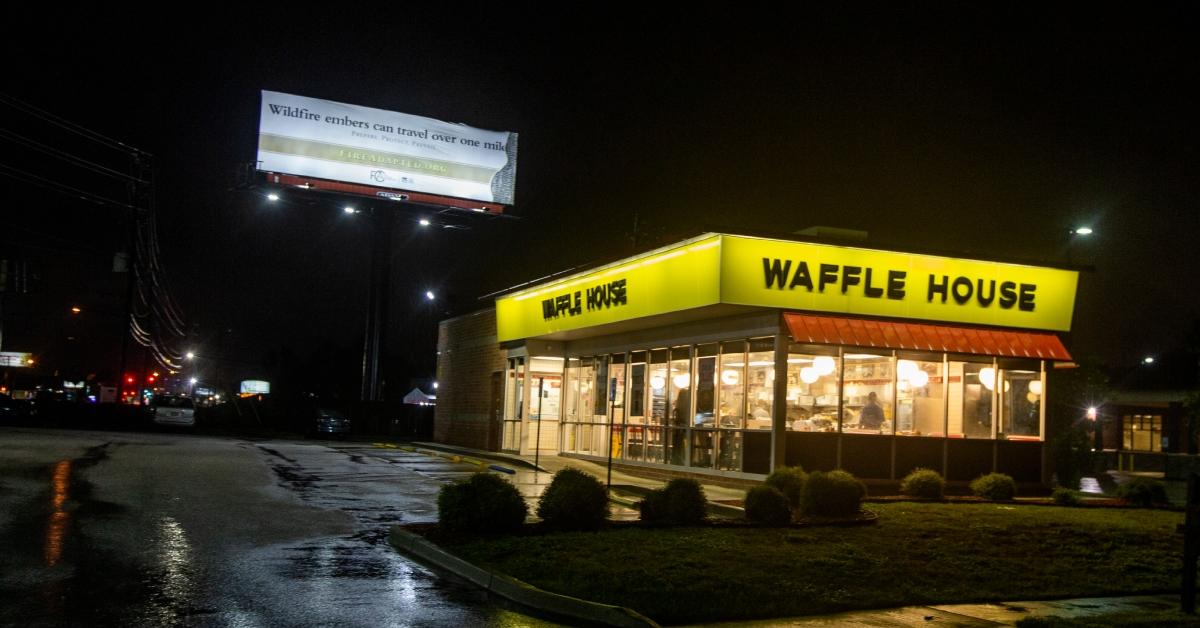 Article continues below advertisement
A woman got her meal for free after her boyfriend asked her to pay for herself.
One TikTok user, Katie (@katieritchiie), took to the platform to share a funny story about what happened after a now ex-boyfriend asked her to split the check during a late-night bite.
"We went to Waffle House. It's 2 a.m. in the morning. He's like. 'Hey, can you pay for your food? I don't really have any money,'" Katie recalled.
Article continues below advertisement
"I'm not a complainer," she continued, noting that she agreed to pick up her share.
But when the waitress returned to the table with their separate checks, Katie was informed that somebody else had already taken care of her bill.
Article continues below advertisement
"A guy over there thought you were super cute and asked if you were on separate checks and paid for your food," the waitress told her.
Katie's then-boyfriend was not thrilled about this.
"My boyfriend was so mad," she said, adding, "And I was like 'that's what you get for not paying for my food.'"
Katie explained that this experience had taught her ex-boyfriend an important lesson about treating his lady. And even if an old man hadn't been eyeing her while she ate, she explained that it would have been a great line for a waitress to make up to teach men a lesson.
Article continues below advertisement
"If I'm ever a server and that happens, I'm going to pay for the girl's food," Katie said. She ended her video by saying: "Needless to say, anytime we sat down after that, my food was paid for."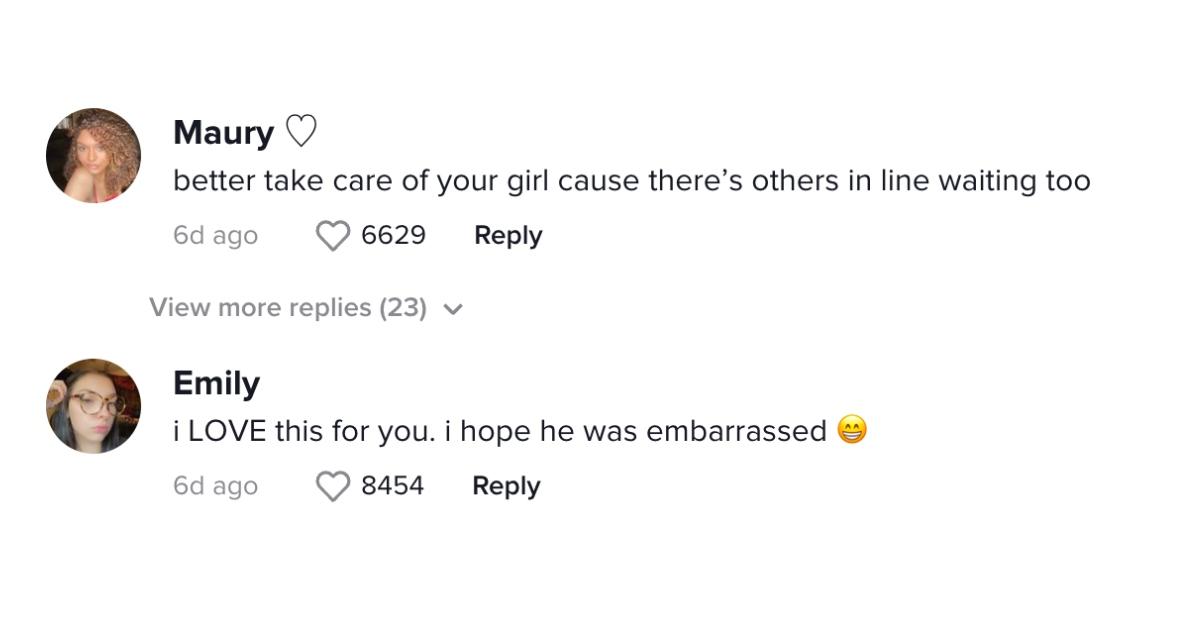 Article continues below advertisement
In the comment section, it was clear that users got a kick out of Katie's story. One user even made a crack against her ex by writing, "He couldn't even pay for Waffle House?" followed by a crying emoji.
Meanwhile, others were glad things turned out the way they did. "I love this for you. I hope he was embarrassed," read one comment.
This also inspired some viewers who worked as servers to start using that line in situations when men on dates ask to split the check.
"Wait, I'm a server," wrote one user, adding, "I will do this every time now."
Article continues below advertisement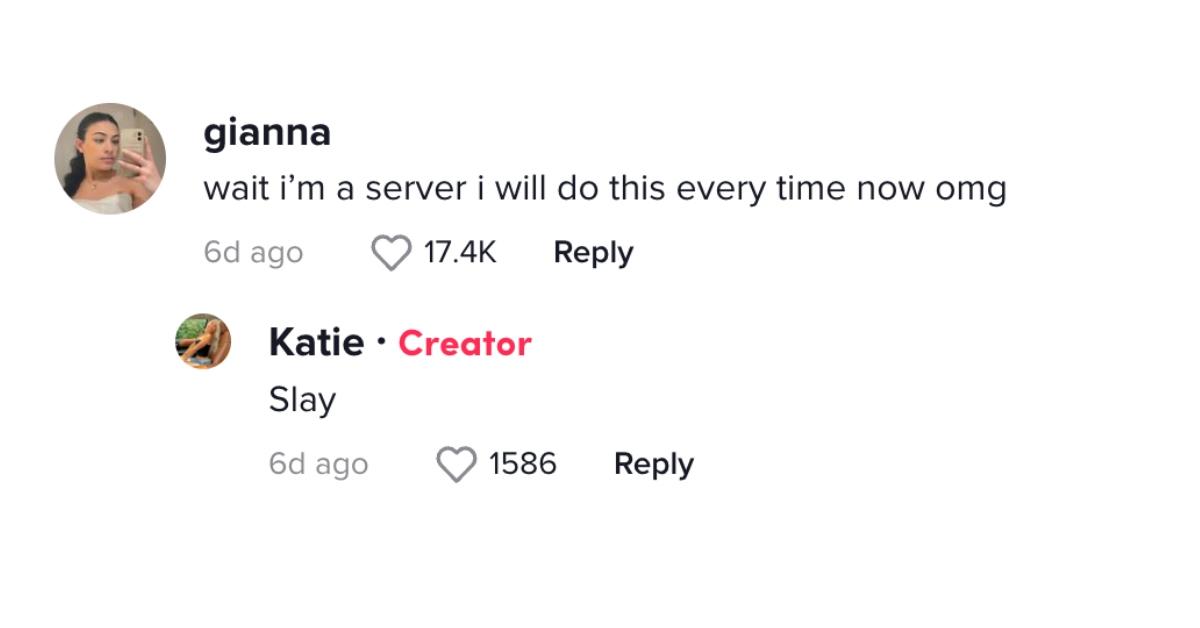 Although in this story Katie's ex-boyfriend was seen as the bad guy for not paying for her meal, we must remember that every couple has an entirely different financial situation. Perhaps he was strapped for cash. Or perhaps he had the means to pay for her but chose not to. Those are important details that were not included that may influence our opinion on what happened.