Uber Driver Forced to Kick Woman Out of His Car After Her Boyfriend Canceled Ride Mid-Trip
An Uber driver was forced to let a passenger out of his car after her boyfriend canceled the ride she was in midway through the trip.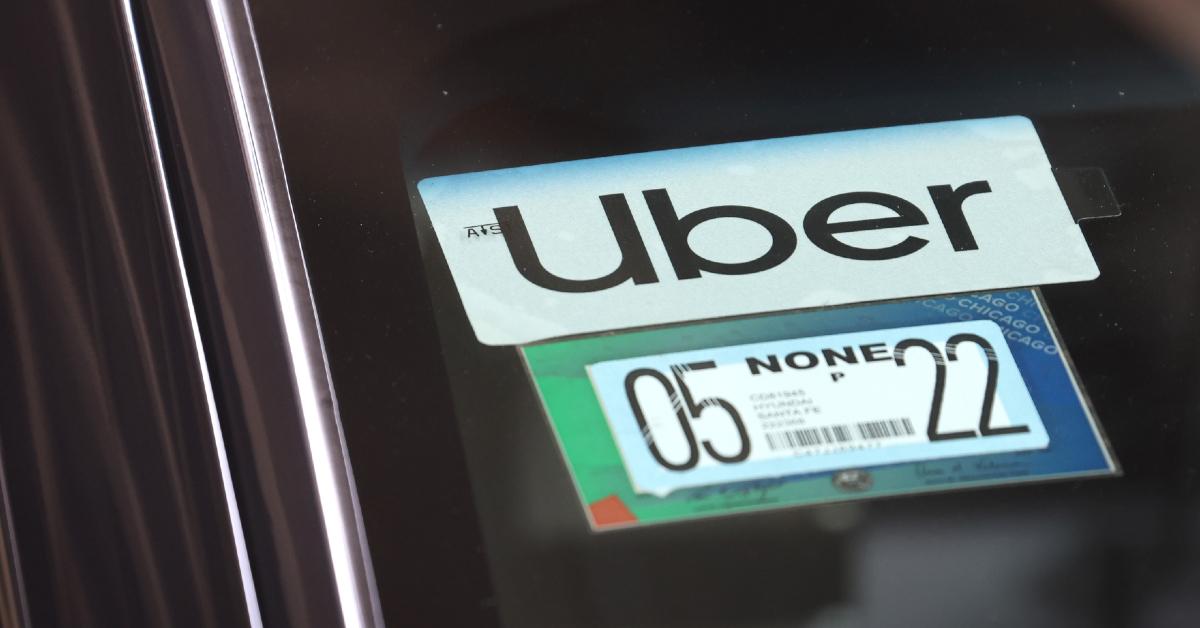 TikToker @eddieneverready uploads tons of clips on the popular social media platform that shows what it's like being a full-time ride-share driver for services like Uber and Lyft. Since he makes his living off of taxi-ing folks around all day, he has his rig outfitted with a dash cam, which has several benefits for drivers.
Article continues below advertisement
First, the unit itself can be a tax write-off and outfitting your car with one of these bad boys can, in many instances, give you a reduced rate on your insurance premium. This is largely due to the fact that additional footage that can be used to help an insurance company get out of culpability in the event of a claim is generally seen as a boon by said companies.
It can also save your neck if you happen to have a passenger who pukes in your car and you have to hit them with a cleaning fee, or if someone you picked up tries to accuse you of swindling them, or if they decide to act out and try to rob you, knowing that they're on a dash cam may make them think twice.
Article continues below advertisement
For Eddie, it looks like his dashcam footage saved him from a potential negative review from a rider whose boyfriend canceled a ride in the middle of her trip.
Article continues below advertisement

Eddie immediately informed the woman that the ride was canceled as she was on the phone with her significant other, whom Eddie said he heard say he would just pay him cash upon his arrival.
Article continues below advertisement

The Uber Driver informs the woman that this arrangement can't be allowed and he would have to let her out of the car, as he wouldn't be covered in the event of an accident, as dictated by Uber's policies.
Article continues below advertisement

While she attempts to plead her case, he continues to drive until he finds a safe destination to let her out of the vehicle and informs her that there's nothing more he can do. The passenger ultimately complies and exits the vehicle.
Article continues below advertisement

Eddie writes in a text overlay of the TikTok: "Who the hell cancels their girlfriends Uber during the ride" and pens in a caption: "The boyfriend said he'll pay me cash when I get there I heard him over the phone...yeah right and when I get there and taking a chan[c]e not getting paid."
Article continues below advertisement
Judging from Eddie's responses to other TikTokers in the comments section this appears to be a common scam that a lot of riders try to pull on drivers from time to time.

Article continues below advertisement
Eddie has previously gone viral on TikTok for exposing the large pay disparities between what riders pay and what drivers receive while using Lyft.
Article continues below advertisement
He booked a ride on one phone as a customer and accepted the ride as a driver without any cuts in the video, performed on two separate smartphones side by side.

The rider paid $242 for a ride to Newark airport and he, as a driver, would only earn $50.24 for taking that ride. TikTokers remarked that the amounts should be reversed in this instance.
What do you think? Seeing the pay disparity that Eddie receives in rides, do you blame him for not trusting someone who promised to pay him cash, or risking taking a big potential insurance hit by completing the ride even though it was canceled?