Mom Asks Son's Girlfriend to Let Her Son Cheat for His 18th Birthday Gift in Viral TikTok
TikTokers are shocked by this woman's story of how her ex boyfriend's mother tried to convince her to let him cheat as a birthday gift.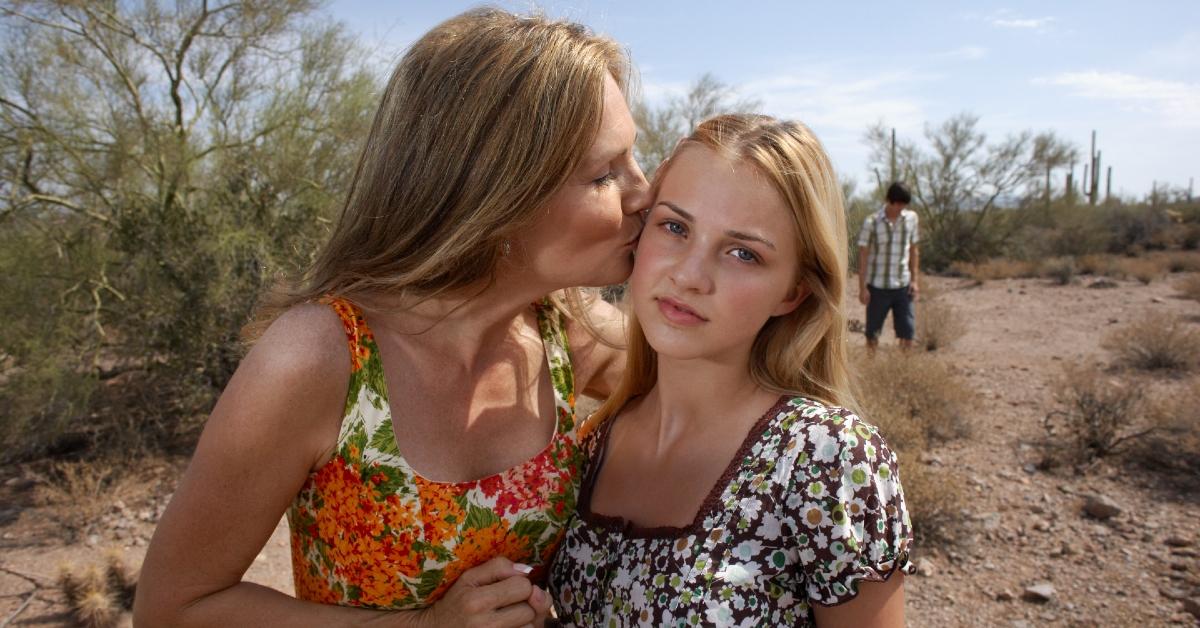 Article continues below advertisement
Whether it's not cooking the foods that they like, allowing them enough time to spend with their family members, or giving some helpful tips on where they should move to and the locations just so happen to be within a mile of where they live, some parents just love to butt in and offer advice on the best way to navigate a relationship with their child.
But have you ever heard of a mom urging their son's girlfriend to give them a relationship "hall pass" for their birthday? And yes, we're talking about the same premise as the one introduced in the 2011 Owen Wilson/Jason Sudeikis flick.
A TikTok user by the name of Chantel, who posts under the handle @chronicallychill delineated how all it went down in a series of viral clips.
Article continues below advertisement
In her first video about the shocking claim, Chantel stares incredulously at the camera, writing: "remembering how my ex took me out to dinner with his mum so they could both try to convince me to let him cheat on me for his birthday."
Article continues below advertisement

Throngs of TikTokers wanted to know more details about the bold claim and Chantel obliged in a follow-up video, giving a full story time breakdown of her 3-month relationship with her boyfriend and the fateful night when he and his mother made their indecent proposal.
Article continues below advertisement
She explained in an additional clip, "I was not in my girl boss era...it was a different me, " Chantel explained of her mindset at the time. "The things I put up with, with this man and his mum we only dated for three months but I have like a lifetime's worth of stories but, it was insane."
Article continues below advertisement
She continued, "So he had been taken away from his mum by family services I don't know before that he didn't want to talk about it ever...but he was reconnecting with his mum and that was part of what this dinner was about, was just about us going out and having dinner with them, in his attempt to like get back close with her."

Article continues below advertisement
Chantel went on with her story, "They had been talking a lot before this, so I was really supportive of it...this is so nice like yeah, get close with your mum again that's so sweet. So we're going out for dinner and they're talking about how his birthday's coming up, his eighteenth birthday and I was like, yeah it's so cool. So we live in Australia so the drinking age is 18, he's gonna be able to go out to all the clubs."
This was the precursor to the proposition that Chantel's ex-boyfriend and his mom were about to drop on the TikToker: "So I was 15, I couldn't go with him. I was fine with that I was like yeah go ahead have fun at the clubs since you're 18. Go have a good time."
Article continues below advertisement

"He and his mom have obviously spoken about this before because they were on the same page and they were like well he wants to have like the full club experience. And I was like what's the full club experience? And they're like, yeah to be able to like hook up with girls and take girls home."
Article continues below advertisement
Chantel couldn't believe what she was hearing, "And I was kinda like, 'What do you mean? Um, you have a girlfriend?' I thought he was breaking up with me right then and there with his mum, and his mum's boyfriend, just at dinner. I was like, are you serious? This is how you're gonna do it?"

Article continues below advertisement
The story continues to get awkward, "He wasn't breaking up with me, thank God girlies, right? No, he just wanted my permission to cheat on me at the clubs. And I was like, 'no, I'm not actually OK with that. And he and his mom were like baffled they were like are you serious? I was like yeah no, strangely enough I am serious, I don't want you to cheat on me at the clubs."
Chantel said that they seem nonplussed as to why she was expecting monogamy from her boyfriend at the time, before they offered a solution. "Compromise: how about just for his birthday, just for his birthday he could cheat on you at the clubs? And I was like, still no. They were like, are you serious? Is this chick serious, like they did not believe that I was not cool with that."
Article continues below advertisement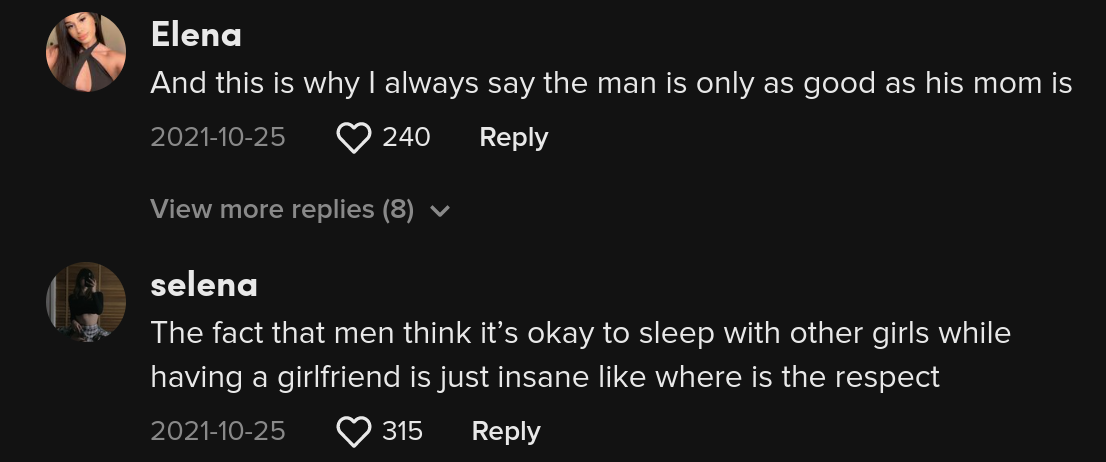 She said that the rest of the night ended up becoming an extended conversation of her asking him to not cheat on her and him continually saying, "Not even for my birthday?" She said that he was "annoyed" with her because she "embarrassed" him in front of his mother.
Unsurprisingly, she revealed that he was already seeing other people behind her back.
"But I do want you to know he was already cheating on me, like a lot. And he continued to cheat on me after this so, I don't know why he was so set on getting my permission about the clubs, but, I don't understand men.