People Don't Think Teachers are Paid Enough After This Woman Shared Her "Take What You Need Bin"
A teacher's "take what you need bin" sparked a viral debate about the financial responsibility teachers take in providing supplies for their students.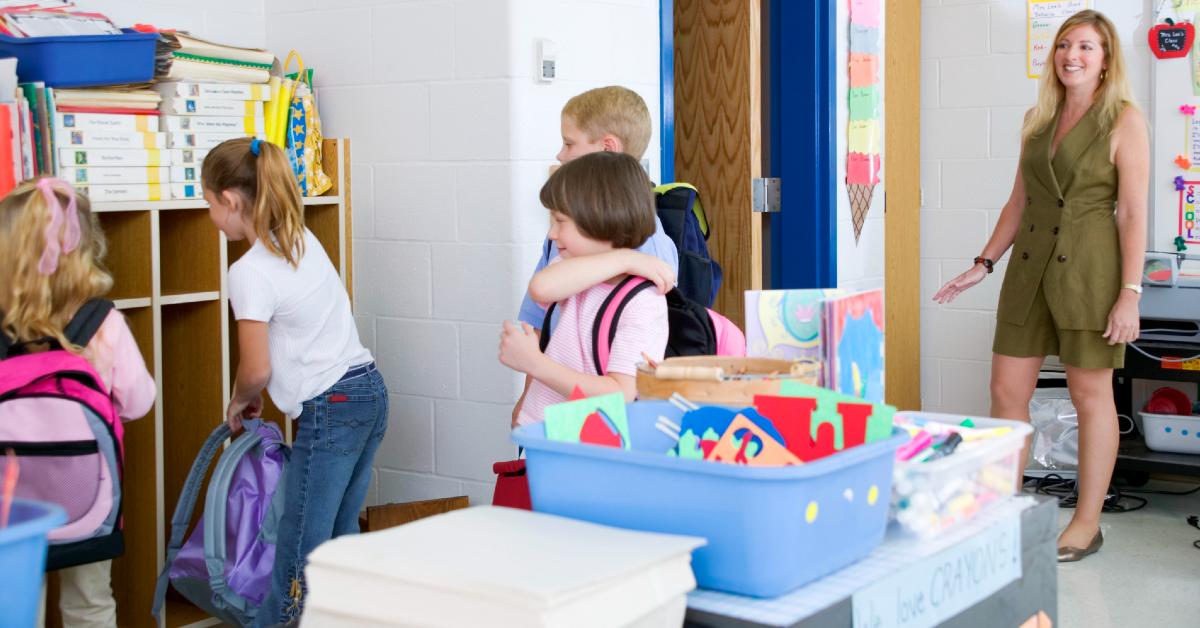 A teacher is going viral on TikTok after posting footage of how she stocks her "take what you need bin" at school, which contains toiletries and personal hygiene items that students might need access to but may not necessarily have the money to purchase on their own.
Article continues below advertisement
And when you're young, it can be pretty embarrassing if your parents can't afford, or simply forget to give you stuff like deodorant, sanitary pads, lip balm, toothpaste, soap, or other necessary items you may not have at your house, and it's not like schools make these items available for students either.
This is probably why Yennifer Castillo (@queenyennifer_) makes it a point to keep her drawer stocked with this stuff in her classroom. She decided to show off its contents for "flu season" to ensure that students have access to items that'll help keep them comfortable during the colder winter months.
Article continues below advertisement
At the beginning of the clip she opens a drawer labeled "personal care": "Come with me as I re-stock my take what you need bin in my classroom for the flu season, so I start with my pads and I have my unisex deodorant for both boys and girls, and lotion, that is unscented for those as well."
Article continues below advertisement

She then opens another drawer with masks, tissues, and bobby pins: "I also have tissues because I prefer them to use this over hard napkins and paper towels, and I wanted to get some hand warmers but I just haven't found any in dollar tree and I have to just order some bulk. And I also need individual hand sanitizers, so I gotta get more of those."
Article continues below advertisement

She packs the same drawer with some individually wrapped Clorox disinfecting wipes which she says, "they love to use just to clean their tables or something. And I added some chapstick, they love...the girls run through this chapstick like the day I re-stock."
Yennifer then adds some more bobby pins along with hair ties to round out the drawer.
Article continues below advertisement

"And then this is the next bin that just can't ever seem to stay stocked...the pencils!" She fills an entire tray with sharpened pencils, and another with erasers, both of the pencil topper and little pink-brick variety. "Do y'all students eat pencils? Cause why we never have pencils?"
Article continues below advertisement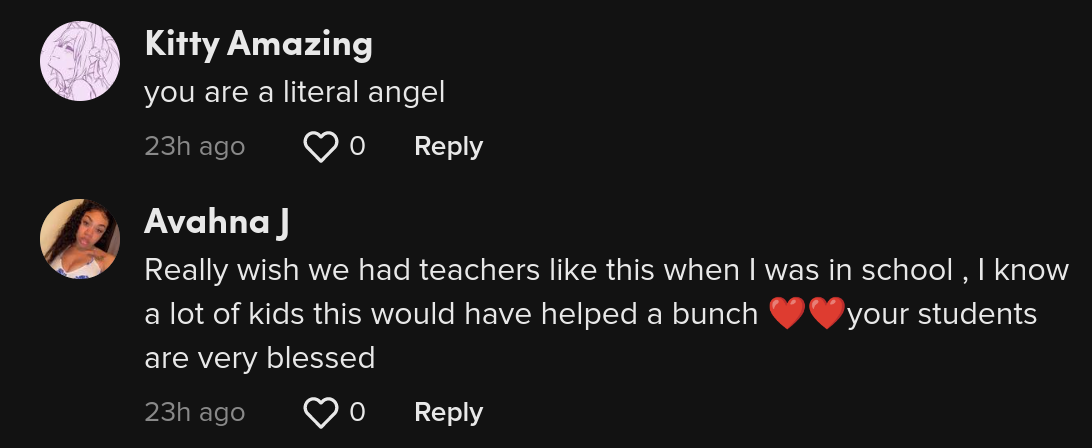 According to the National Education Association, 90% of teachers spend $500 of their own money every single year to stock their classrooms with supplies to help with student achievement.
Article continues below advertisement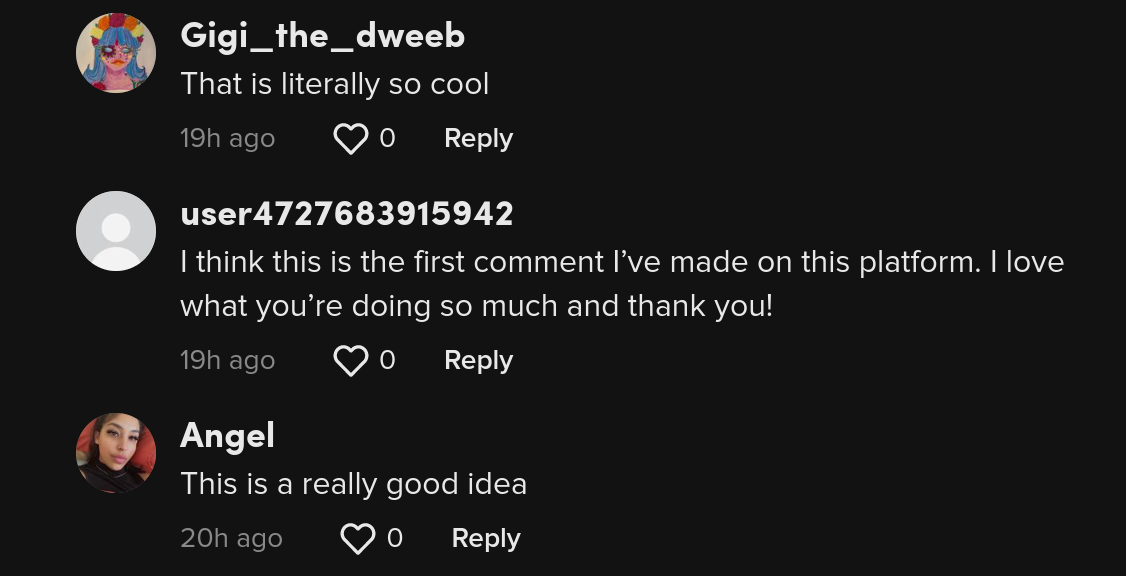 "Well over 90 percent of teachers spend their own money on school supplies and other items their students need to succeed. Just before the pandemic, educators on average spent around $500 of their own money on classroom supplies over the course of the year..." The NEA added that despite there being tax deductions associated with these workplace expenditures, teachers still experience economic fatigue as a result of these up-front costs.
Article continues below advertisement

TikTokers were smitten with Yennifer's apparent care for her students, with many asking the teacher to post an Amazon wishlist of supplies so that they could help to keep her "Take What You Need Bin" stocked.
Article continues below advertisement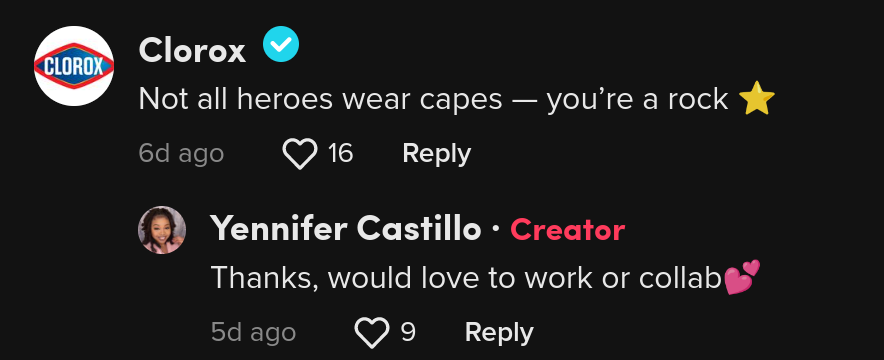 Some mentioned that it was unfair for schools to expect teachers to spend their own cash on classroom supplies. Others highlighted the "Take What You Need Bin" and the fact that teachers are providing these essential items for their students as evidence that they should be getting paid more for their work.
Article continues below advertisement

Many were just appreciative that Yennifer clearly cared for her students and wants to help provide all of the materials that they need to succeed. And if applying chap stick on your lips like there's no tomorrow helps you do that, then let the kids go HAM on lip balm as much as they want.