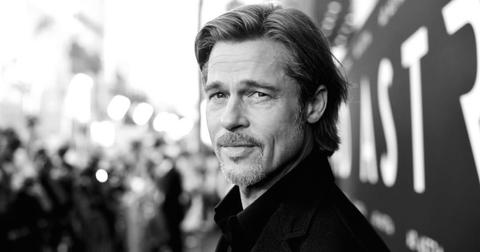 Brad Pitt's Relationship With His Family Has Been Tumultuous
By Lizzy Rosenberg
I'll never forget the day I fell in love with Brad Pitt: it was 2001, I was seven years old, and he was guest-starring on that Thanksgiving episode of Friends, in which he plays Monica's now-hot high school friend, Will.
Ever since that fateful day, I've followed Brad's personal life closely: he dated and married Jennifer Aniston, left her for Angelina Jolie when they met on the set of Mr. & Mrs. Smith, and they adopted several kids together.
Does Brad Pitt have custody of his kids in 2019? Things have been messy.
But in 2016, Brangelina parted ways, and it effectively tore their family apart. As you could probably imagine, I was downright devastated. Will Brad ever find love? It seems as though his relationship with Angelina is totally and utterly done, and when they first split, it seemed like his kids wanted nothing to do with him.
But now, in 2019, does Brad Pitt have custody of his kids? Here is everything we know regarding the matter.