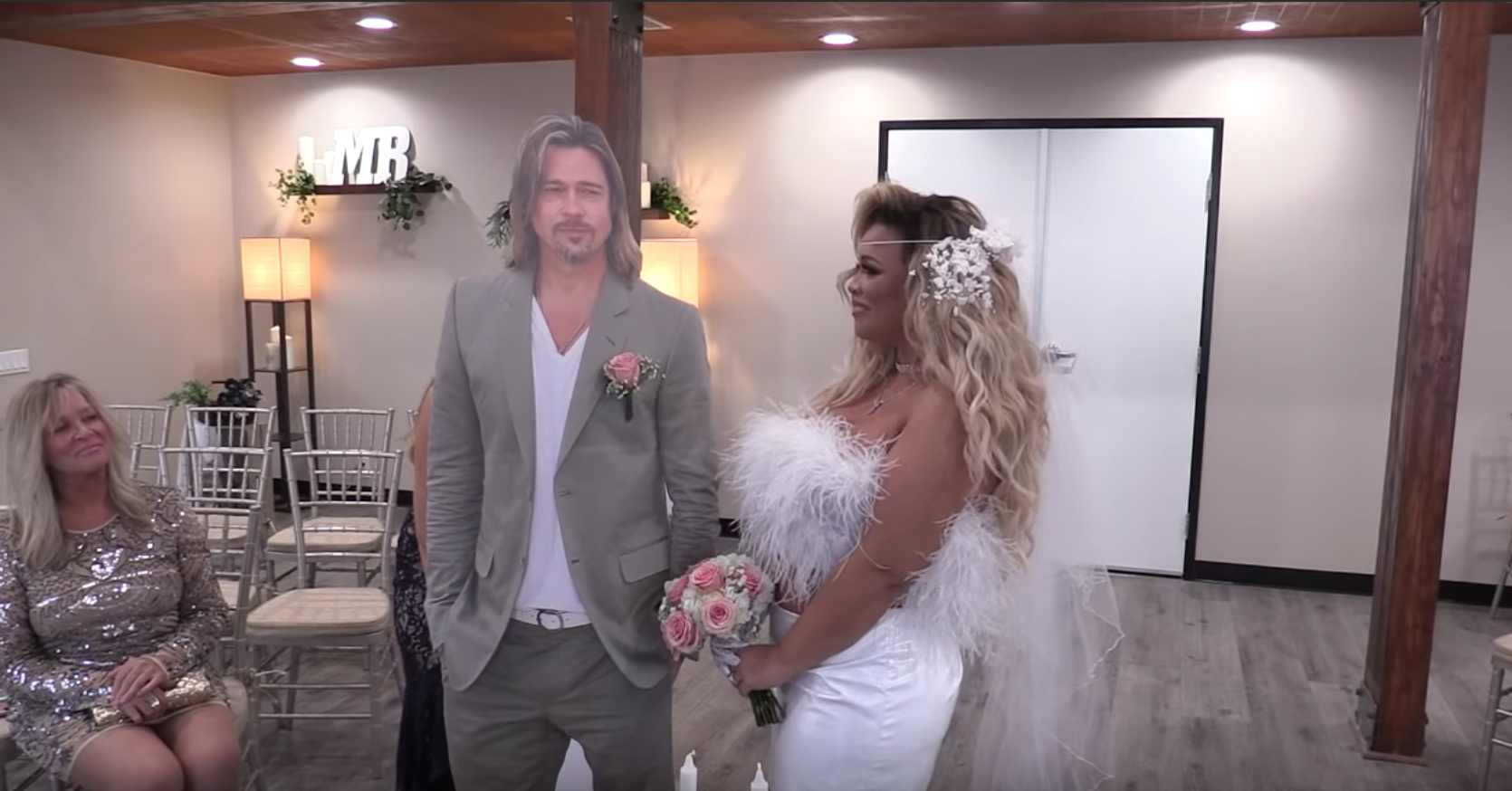 Trisha Paytas Married a Cardboard Cutout of Brad Pitt and We Should've Seen It Coming
Trisha Paytas had her wedding on Nov. 1, but it looks like she trolled us all. We almost believed that she was really engaged, but she actually married Brad Pitt.
In case you're not up to date, Trisha posted a YouTube video on Oct. 25 titled "I'm getting MARRIED next week! (actually)," in which she detailed that she was engaged and the wedding was to take place the following week on Nov. 1.
Article continues below advertisement
But, in typical Trisha fashion, she wouldn't disclose who she was marrying. Cue a week of the internet wondering who the man could be — or if there even was a man at all.
While our money was on a "he left me at the altar" video, Trisha actually delivered and shared her wedding video with the internet.
Trisha had been dropping hints about her "fiancee" for weeks, and honestly, we should've seen this coming. She pulled a Taylor Swift-level Easter egg hunt for us to guess who she was marrying, and while we were speculating for a while that he might be a porn star, she actually made it clear to us from the beginning that it was "Brad Pitt."
Article continues below advertisement
She tweeted about marrying Brad Pitt.
This whole scam started on Sept. 15, long before her engagement annoncement, Trisha literally tweeted about how she was going to marry Brad Pitt this year.
"Pretty sure I'm gon marry brad pitt this year #justsayin," she tweeted.
Technically, she's not wrong?
Article continues below advertisement
She posted a couple of videos about Brad Pitt.
Literally the day before her announcement video went live, Trisha posted a video titled "I SPENT $500 ON A BRAD PITT SHIRT." We didn't pay too much attention to it, because Trisha frequently spends outrageous amounts of money on outrageous things, so this clue was easily cast aside.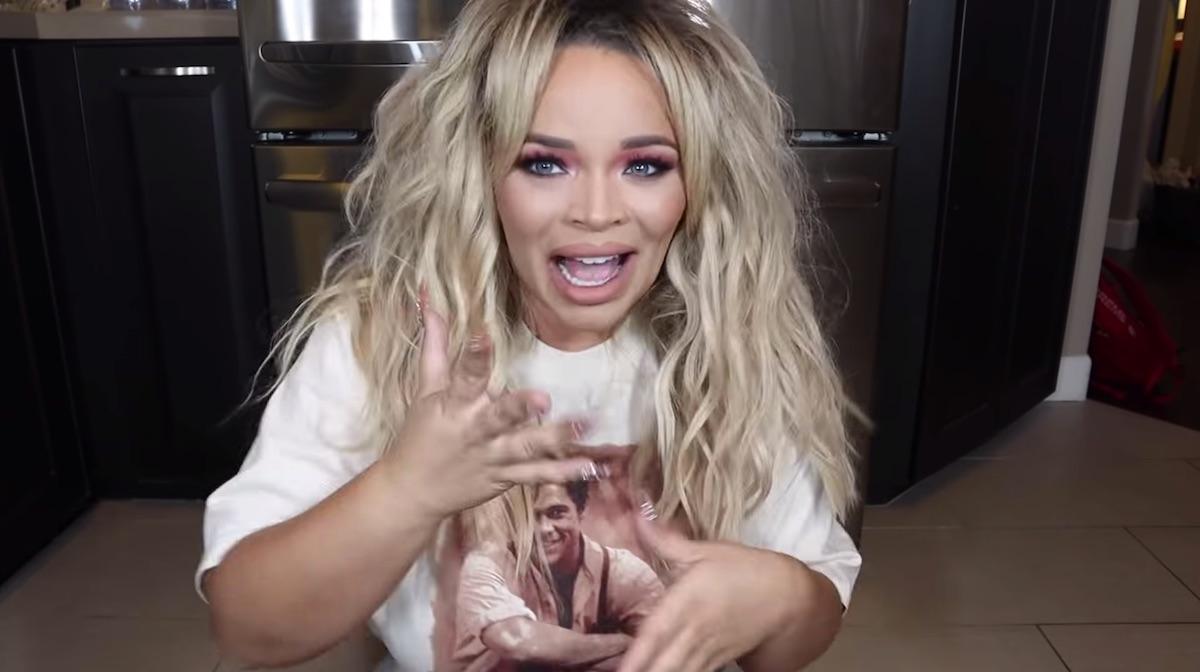 Article continues below advertisement
She even referenced marrying Brad Pitt in a marriage video.
In her video "CALLING MY EX TO TELL HIM I'M GETTING MARRIED!" (which was really just a promo for her new podcast), she addressed the rumors that she was getting married on the same day as friend and fellow YouTuber Shane Dawson's palette launch just to get clout.
"This pallet will sell out within minutes. This pallet will be way bigger than anything I could possibly do," she said in the video. "I could literally be marrying Brad Pitt and this would be bigger than that."
How did we not see it then?
Article continues below advertisement

A fan even speculated she was marrying a cardboard cutout in her original wedding announcement.
YouTuber user Shawna Phillips deserves a prize for predicted that her "man" was actually a cardboard cutout. She commented on Trisha's engagement announcement video "I bet she's finally marrying her cardboard cutout."
Article continues below advertisement
Congrats, Shawna, you saw it coming before the rest of us.
Honestly, we give her props for the commitment to the bit. If you want to see the wedding in its entirety, just watch her video. You will be disappointed.