This Dark Theory About Bran Will Make You Rethink the 'Game of Thrones' Finale
Bran Stark (aka the Three-Eyed-Raven) becomes King of Westeros. But did Bran know he would be king? What about those "Bran is Evil" theories?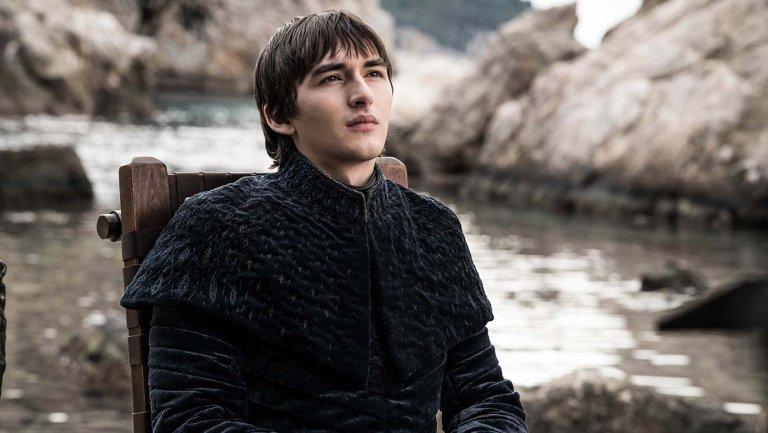 Game of Thrones spoilers ahead! Read if you dare.
Article continues below advertisement
The show finale of Game of Thrones left many fans feeling all the feelings. But the fact is that Game of Thrones is over, and what we're all feeling, underneath it all, is some form of acceptance. Daenerys is killed by the love of her life, Jon. Bran becomes King of Westeros. Sansa becomes the Queen of the North. Arya travels West. Tyrion becomes Bran's Hand. And Jon...well, Jon ends up where he started: The Night's Watch. But of all the character storylines that were semi-neatly tied up in Sunday's finale, there's one that's left us feeling more perturbed than not: King Bran the Broken. We have a lot of questions.
First of all, did Bran know that he was going to be king all along?
Article continues below advertisement
Tyrion asks Bran, "I know you don't want it. I know you don't care about power. But I ask you now, if we choose you, will you wear the crown? Will you lead the Seven Kingdoms to the best of your abilities from this day until your last day?" Bran responded with, "Why do you think I came all this way?" What does this mean?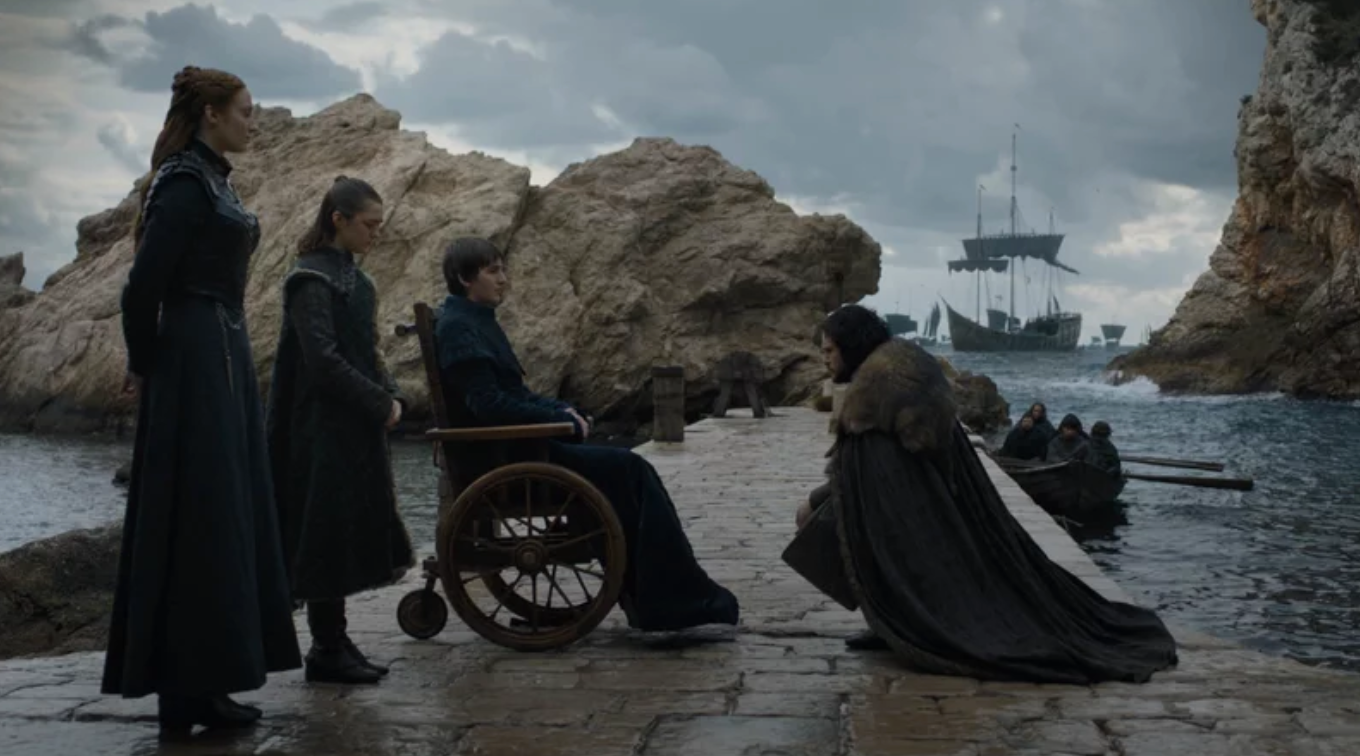 Article continues below advertisement
We know that Bran (aka the Three-Eyed-Raven) has greenseeing abilities, which means he can see everything that's happened in the past as well as what is to come in the future. While he's rarely used these powers to give characters any clue of what's to come, he's made subtle gestures that conclude that Bran, in fact, knew what would happen in Season 8. Why else would he give Arya the Valyrian steel dagger that she used to kill the Night King? Or, remember in the Season 8 premiere when Bran told Sam that he was "waiting for an old friend"? Lo and behold, Jaime shows up. Jaime asks Bran why he hadn't told anyone about what Jaime did, and Bran simply said, "You wouldn't be able to help us in this fight if I let them murder you first."
We also know now that Bran saw everything that was going to happen to King's Landing in Season 6 at the hands of Daenerys. You can watch Bran's vision in slow motion in the video below:
Article continues below advertisement
He knew about Drogon flying over King's Landing:
Article continues below advertisement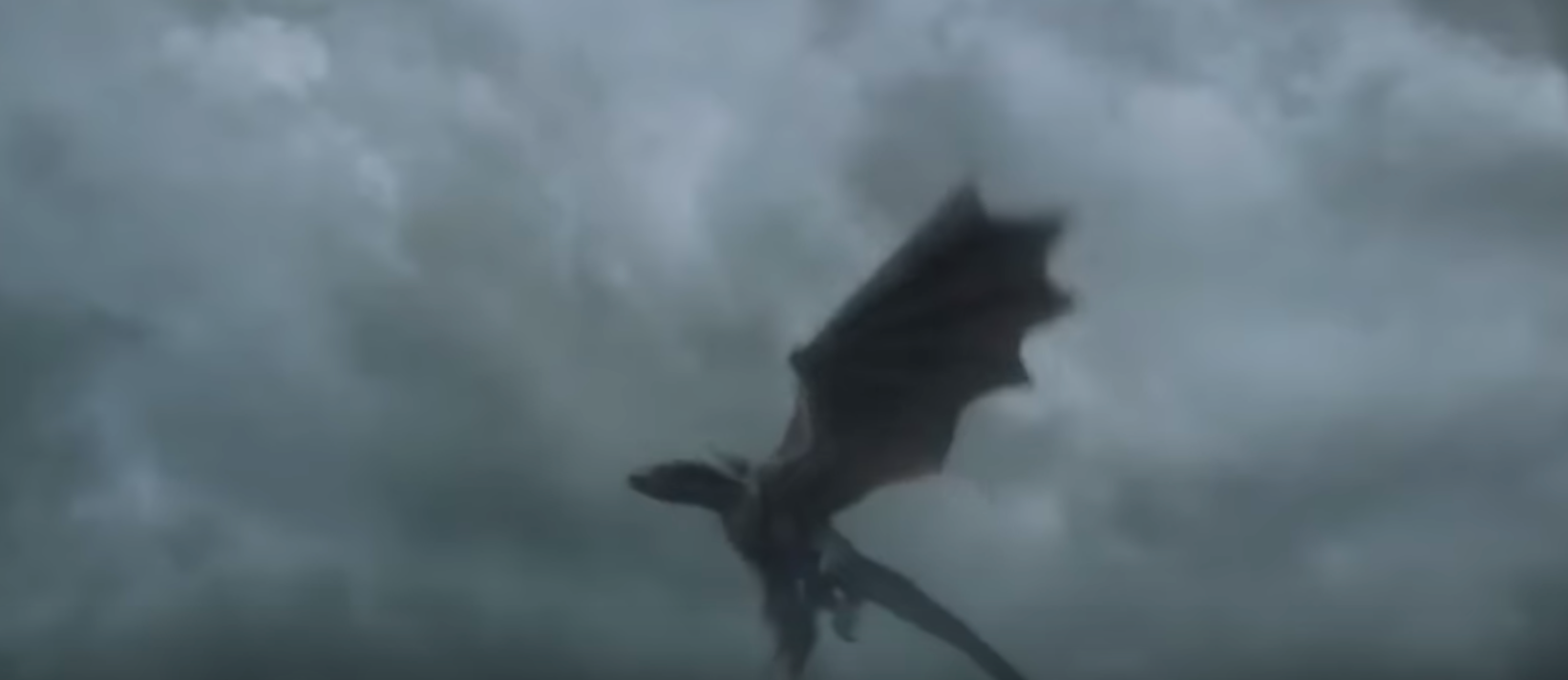 And we see the destruction of King's Landing:
Article continues below advertisement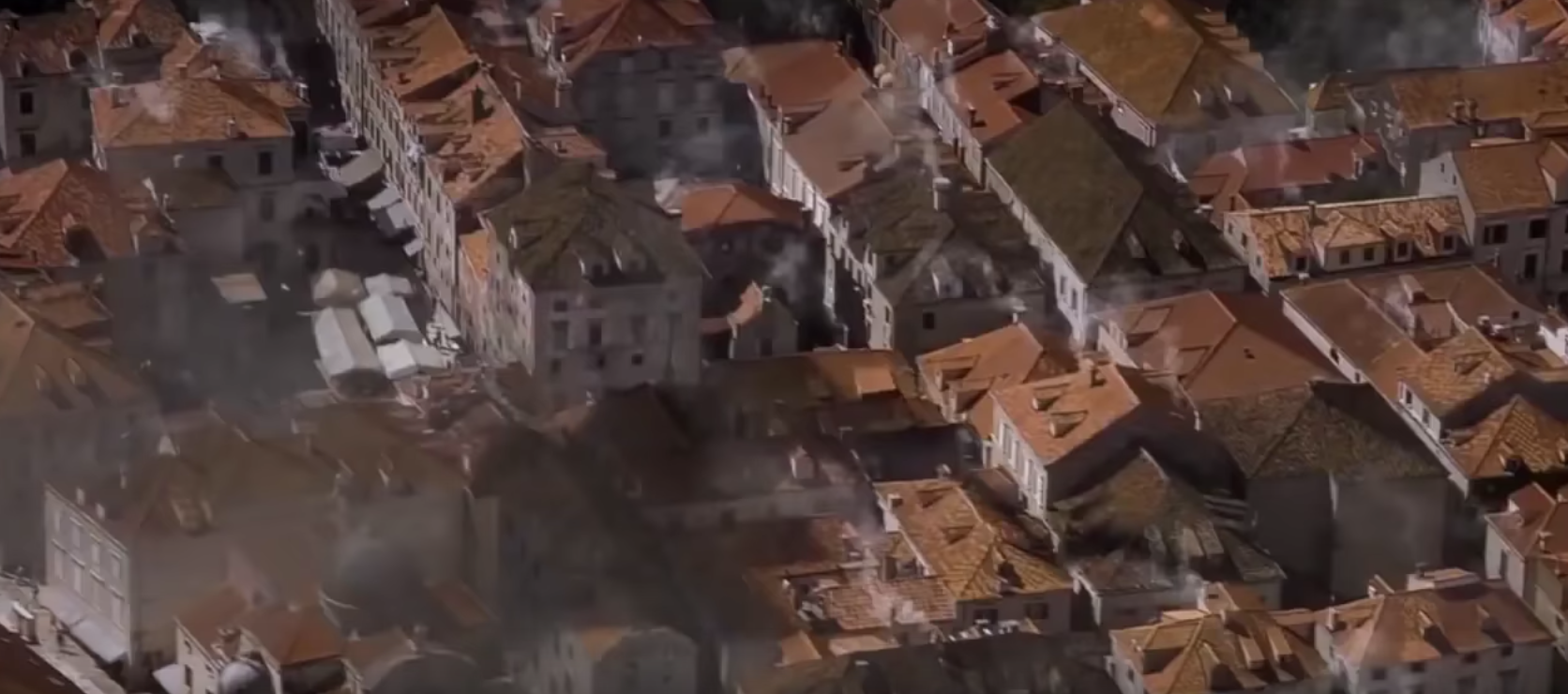 While we still don't exactly know the answer to whether Bran knew he'd be King all along...the clues point to yes. It could be why he rejected the notion of becoming King of the North (he knew that he'd already have to become King of Westeros and that Sansa would be the right person to lead the North).
Article continues below advertisement
There's another theory floating around, and it seems to think Bran is actually evil and plotted the entire thing to become King.
Redditor ratcliffeb theorizes that Bran warged into Drogon and actually finished off King's Landing himself, making Dany only look like the Mad Queen. They write:

Article continues below advertisement
"Problem is he underestimated Dany and instead of burning down Kings Landing she was headed for the Red Keep so the 3ER warged into Drogon and did it himself. (Dany's eyes are LOCKED onto the Red Keep when she takes off and shes beelineing it for it for quite awhile. Its only after we see the identical scene of Brans vision from an earlier season of Drogon's shadow flying over King's Landing that Drogon changes directions and starts lighting everyone up. They dont show a close up of Dany again after that."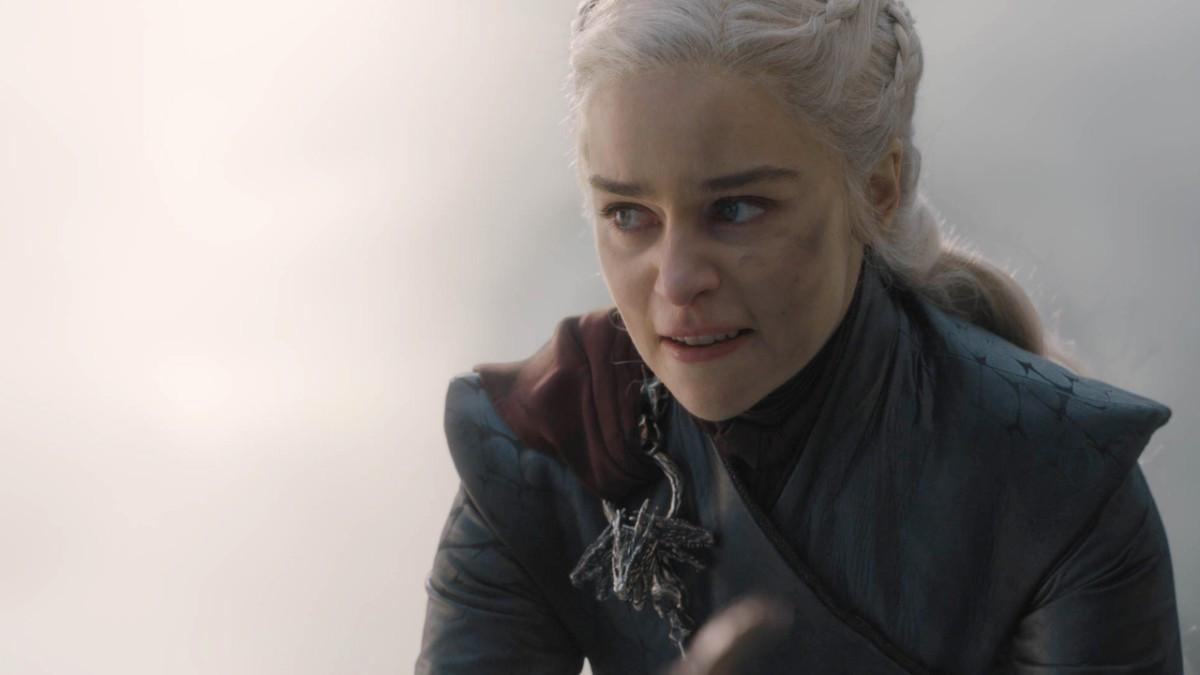 Article continues below advertisement
Of course, that theory doesn't quite make sense. We know that Dany purposely murdered all of King's Landing to "liberate" them of their oppressors. Her definition of "liberate" is quite scary, especially when she starts talking about "liberating" the people in Winterfell and Dorne, but we rest our case. Dany knew what she was doing when she burned King's Landing to the ground.
Still, fans wonder if the "Bran is Evil" theory explains why he chose to tell Jon who he truly is...knowing this information would destroy his relationship with Dany.
Article continues below advertisement
There's a simple explanation for that. Bran usually just wants to tell the truth, no matter the cost. He is the keeper of memories after all, and regardless of bad timing, it's important that Jon knew who his parents really were, especially after Bran witnessed the marriage between Lyanna and Rhaegar. The world (and history of Westeros) DID need to know Rhaegar wasn't a rapist who captured Lyanna away from Robert. Lyanna and Rhaegar were in love, and their love created Jon. And it was Jon's right to know this.
Article continues below advertisement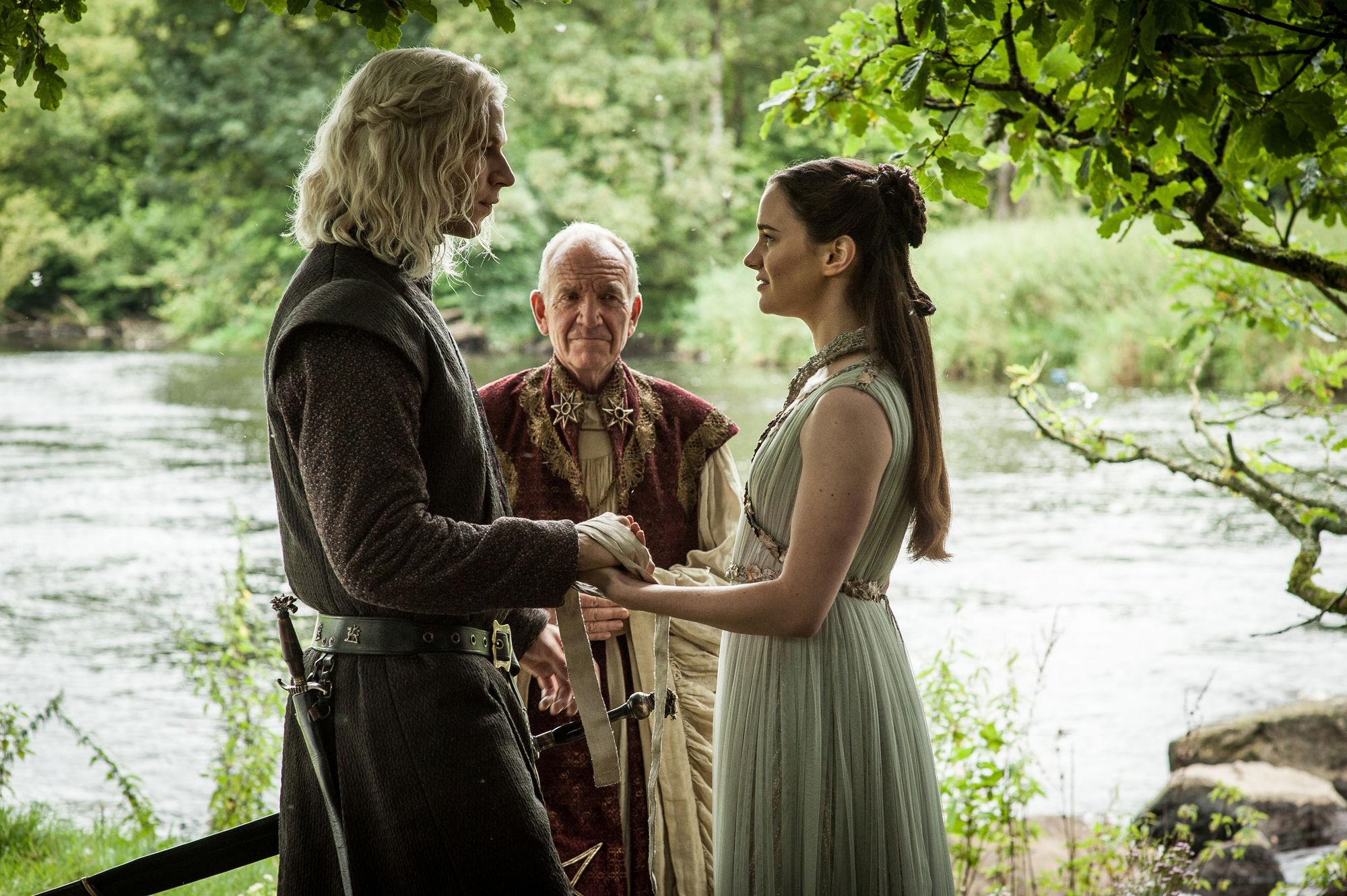 Sorry, but the "Bran is Evil" theory really doesn't have that much going for it. What we do know that is Bran probably knew he would be King of Westeros, understanding that he's the keeper of memories and can use that to his advantage as the ruler of a nation. (As well as warging into rogue dragons.) Plus...if there's something Game of Thrones taught us, is that we have very little agency over our lives. Every single character had his or her own purpose, and were destined to fulfill their own prophecy. And well, that was Bran's.