Brandi Redmond Said She's "Disappointed" About the Video of Her Husband's Alleged Cheating
Brandi Redmond has featured her marriage to husband Bryan Redmond since Season 1 of 'RHOD.' A video allegedly shows him cheating. Details.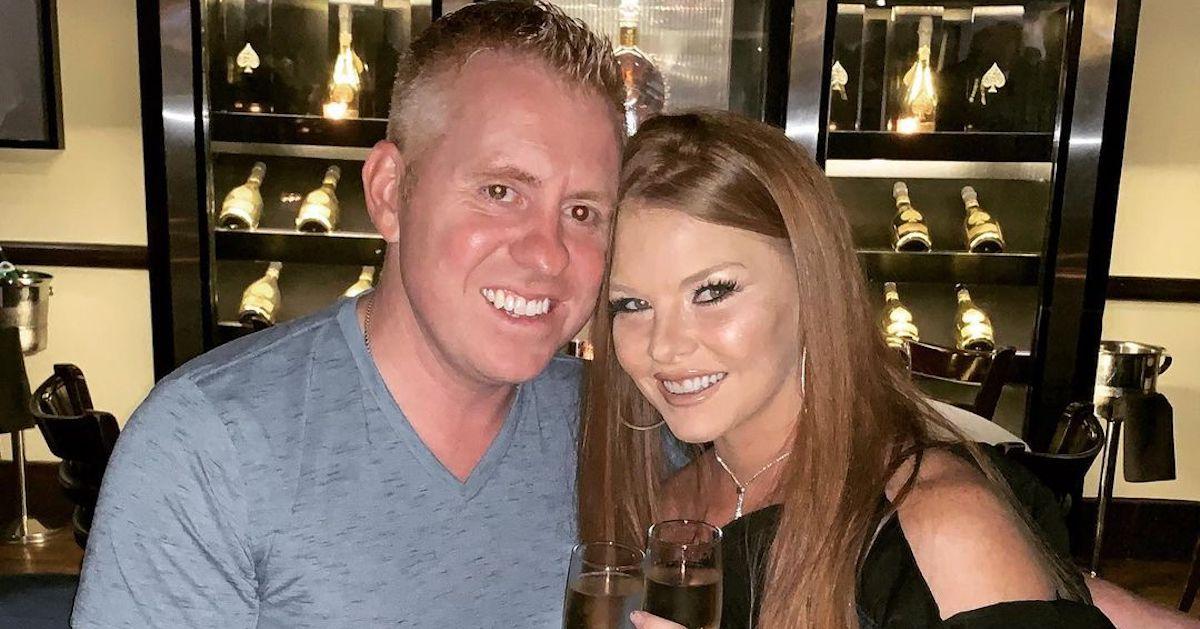 Cast changes are inevitable on any Real Housewives franchise, but there are still two original stars on The Real Housewives of Dallas. Best friends Brandi Redmond and Stephanie Hollman have appeared on every season of the hit Bravo series since it debuted in 2016.
While Stephanie has battled her husband, Travis Hollman, over lists on the show, Brandi and Bryan Redmond have dealt with many serious relationship ups and downs in front of the cameras.
Article continues below advertisement
Despite nearly separating after Season 1, Bryan and Brandi grew closer in their marriage as the show progressed. They've since added two more kids to their brood, but they're now dealing with cheating allegations.
A 2018 video began making the rounds online in March of 2021, and it appeared to show Bryan getting close with another woman. While some of Brandi's co-stars commented on the video, Brandi remained silent on the matter until the RHOD Season 5 reunion.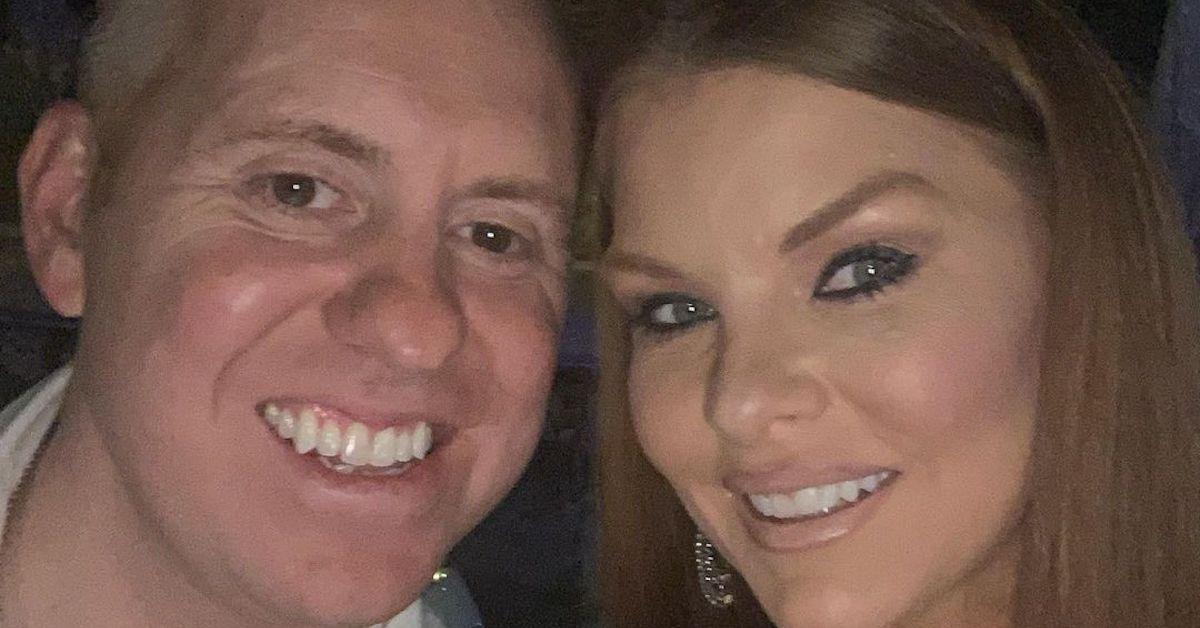 Article continues below advertisement
Was Brandi Redmond's husband caught cheating?
Though Brandi and Bryan faced marital issues in early seasons of RHOD, the two have since gotten things back on track. After sharing their struggle to conceive a third child, the couple adopted a son named Bruin in 2018.
Bryan and Brandi then welcomed their fourth child together, daughter Brilynn Mari, in February of 2021. Her birth came just four months after Bryan's mom died in a car accident, which also injured their daughter, Brinkley.
Just a few weeks after after Brilynn's birth, a potentially compromising video came out. It showed a man who looked like Bryan at a club packing on the PDA with another woman.
The video was first posted on the @BravoandCocktails Instagram account, and it wracked up thousands of likes and views online.
The page later posted a "Brandi RHOD" highlight, which offered further insight into the alleged cheating.
Article continues below advertisement
According to @BravoandCocktails, the video in question was taken in 2018 at a club in Las Vegas.
Several people anonymously wrote in as well, and they shared that Bryan allegedly has a reputation for going to clubs in that area. Some noted that he is known to have affairs.
Article continues below advertisement
Others claimed that Brandi has also been unfaithful, and that she had a dalliance with country musician Taylor Phillips. He has stated that the Brandi rumors are "false," and that he "became friends over the past few years" with both Brandi and Bryan.
It is important to note that the messages and the allegations are all just speculation at this point. However, Brandi did confirm that Bryan is the man in the video during the second part of the RHOD reunion.
Brandi said that the video made her "angry" during the 'RHOD' Season 5 reunion.
Less than two months after the Las Vegas video made the rounds online, Brandi finally broke her silence on the cheating allegations.
During Part 2 of the RHOD reunion, which aired on May 11, Brandi confirmed that Bryan is the person in the video, and that it was taken in 2018 during a bachelor/bachelorette party for a family member.
Article continues below advertisement
"I'm disappointed that I'm aware of when that happened," Brandi said on the show. "It was in Las Vegas during a dual bachelor/bachelorette party for my sister and brother-in-law."
The mom of four went on to say that she was upset to see the video, but she did not divulge any other details about the night in question.
"But yeah, I'm extremely disappointed," she continued.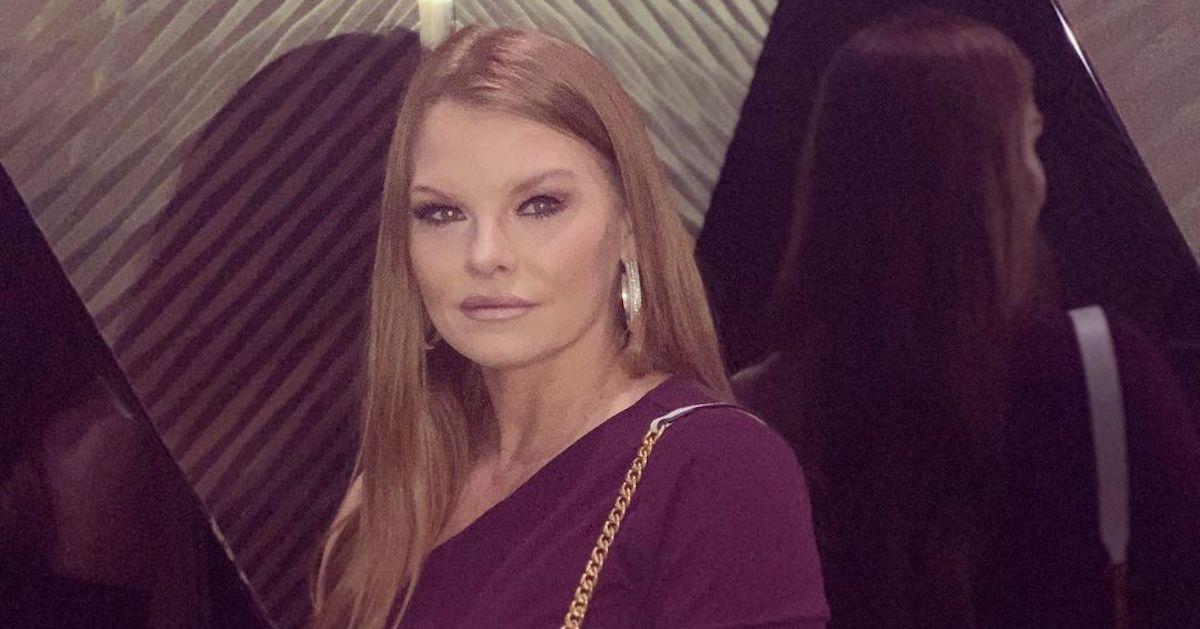 Article continues below advertisement
The reality star also shared that she would stand by her husband's side, as he had supported her during her "craziest year." As viewers will know, Brandi received a lot of criticism online when a 2017 video resurfaced, which showed her being racially insensitive toward the Asian community.
"I will tell you that, you know, this was the craziest year and my darkest hour," Brandi told host Andy Cohen. "That man was there for me and is there for me, so I feel like I would be really a piece of s--t if I didn't, you know, be there for him because he's hurting too right now."
The former Dallas Cowboys cheerleader shared that the hardest part of the whole ordeal was the fact that someone sent the video to one of her daughters on Instagram.
Article continues below advertisement
"I want to protect my children, and I hate that a fan sent that video to my daughter's Instagram that is private. And she saw it," Brandi added. "As much as I can be angry and stuff, like, that's her dad and I just feel like it's just — it's just not OK."
Several of the RHOD stars, including Brandi, D'Andra Simmons, and Stephanie Hollman, later alleged that former cast member LeeAnne Locken was responsible for circulating the video online.
Article continues below advertisement
LeeAnne shared a screenshot on her Twitter feed that showed text messages that she allegedly sent to Brandi. She denied that she circulated the video. Brandi has not commented on these messages.
Now that Brandi has broken her silence on the veracity of the Las Vegas video, fans have just one lingering question remaining: is she actually leaving the show?
Is Brandi Redmond leaving 'RHOD?' She hinted at her exit on Instagram.
As one of the original RHOD stars, Brandi has weathered numerous cast changes over the years. She might be the latest to exit the franchise.
Brandi shocked many of her 517,000 followers when she hinted that she was exiting the popular Bravo series after five seasons.
Article continues below advertisement
"I prayed that the baggage of mistakes, feeling rejected, used and unworthy are no longer tied to anyone's soul. I'm choosing to set myself free and lean into Jesus and I pray you'll join me if you too have these desires..." she wrote on Instagram on Feb. 21. "I also want to thank you all for being a part of my journey these past few years. I have loved sharing my life with you but sometimes things come to an end. The best kind of ends are happy ending and I choose happiness..."
While many interpreted this post to be Brandi's official departure, a source from production told People at the time that she was still actively involved with the franchise.
You can catch up on The Real Housewives of Dallas on BravoTV.com, Peacock, or Hulu.