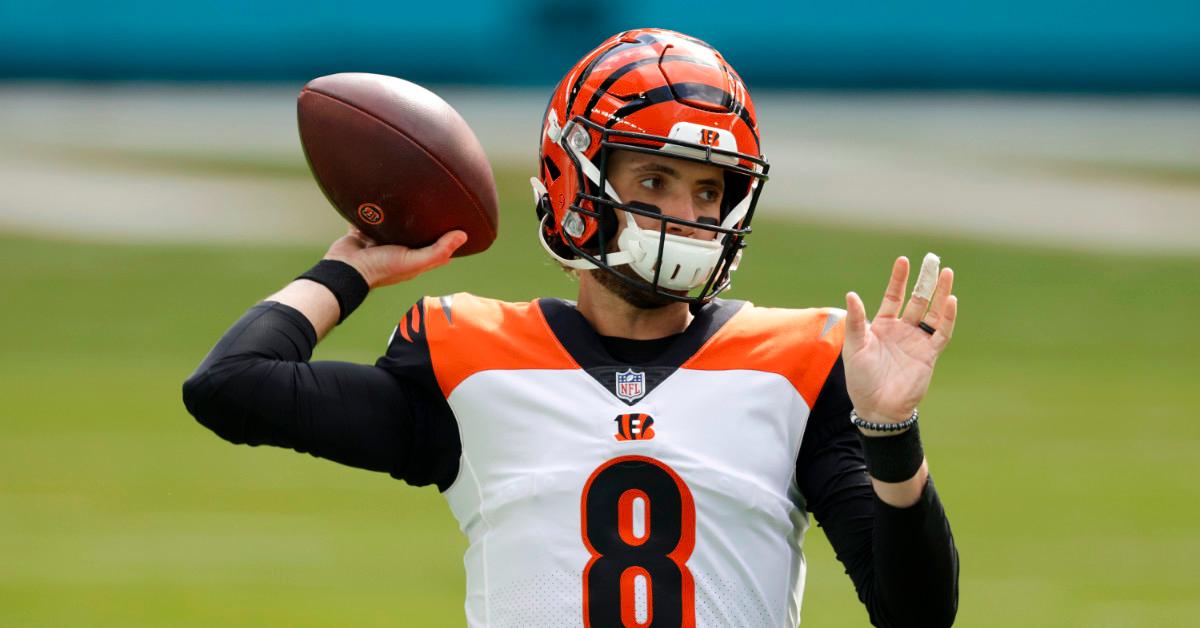 Get to Know Brandon Allen, the New Quarterback for the Cincinnati Bengals
It's time to learn about Cincinnati Bengals quarterback Brandon Allen — both his football career and his life with wife Sarah Connley — now that the athlete is subbing in for injured teammate Joe Burrow.
Article continues below advertisement
Joe, the rookie QB who was selected first overall in the 2020 NFL Draft, suffered a knee injury in November 2020, and so Brandon stepped up as the team's starting quarterback. Here's what we know about this Arkansas native.