Cam Newton Has Already Given New Patriots Teammate, Isaiah Ford, a Nickname
Cam Newton nicknamed new Patriots teammate Isaiah Ford "30 for 30." Read why, and find out what the quarterback calls is other teammates.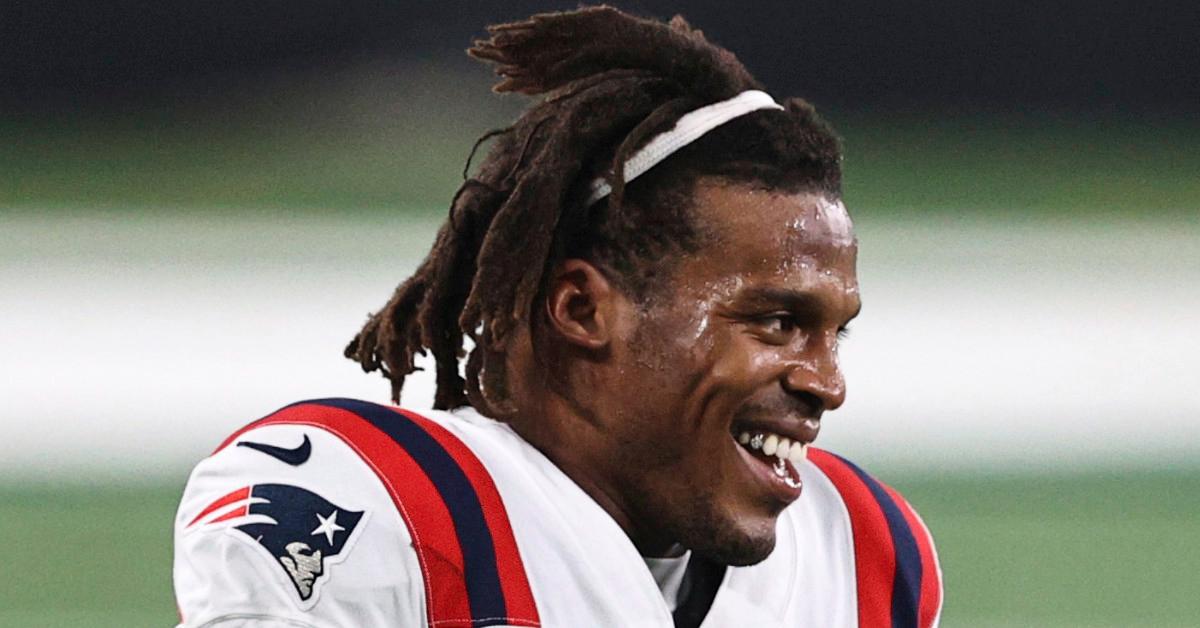 Wide receiver Isaiah Ford has only been with the New England Patriots since Nov. 3, but he has already earned one of teammate Cam Newton's nicknames. "Hot off the presses … his nickname is 30 for 30," Cam said in a press conference on Thursday, Nov. 12.
Article continues below advertisement
"I asked him, you know, I said, 'Yo, Isaiah, like, do you have any nicknames?'" the Patriots quarterback added. "He's like, 'Yeah, you can just call me Zay.' I said, 'Cool, cool. Well, if you don't know, my name's Cam, and I'm the nicknamer around here.'"
Isaiah's nickname comes from his high school sports record.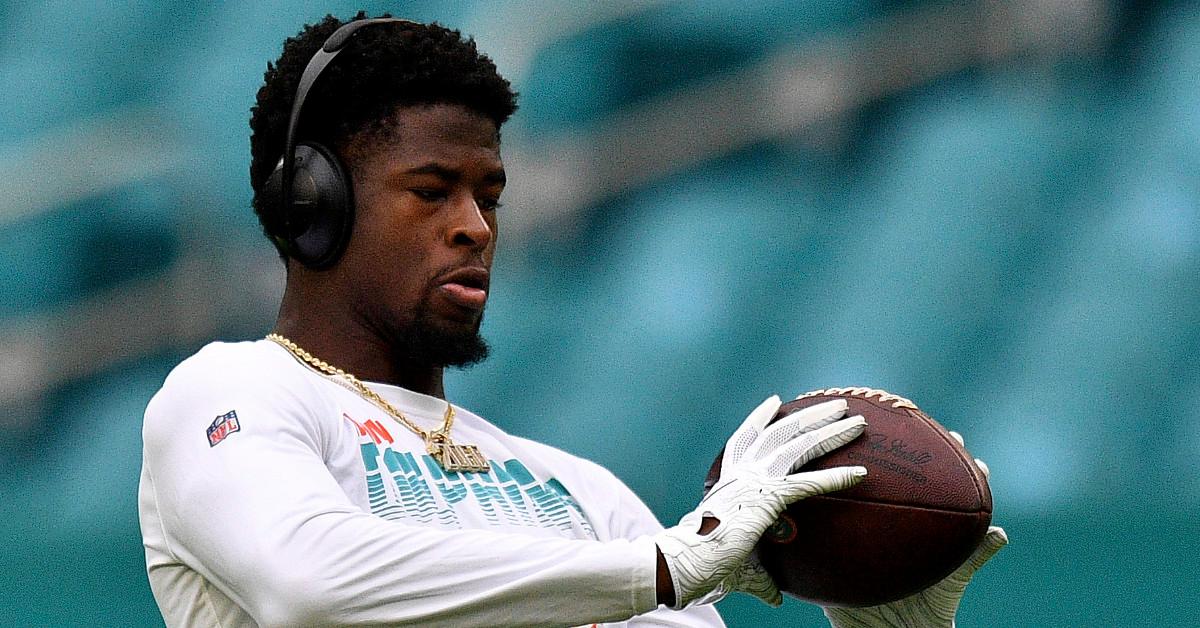 During the press conference, Cam offered insight into his nicknaming process: "I said [to Isaiah], 'So tell me a little bit about you. Like, do you have hidden talent? Do you know how to place a musical instrument? Do you know how to sing? Do you know how to draw?' He was like, 'No. I know how to hoop.' … He was like, 'Well, shooting in high school, I averaged 30 points.'"
Article continues below advertisement
"So I said, 'Well, there you go. 30 for 30. That's your nickname. Boom,'" the former NFL MVP added. "And you know, unfortunately — or should I say fortunately for him — I tried to Google him, and I didn't see that statistic. But the nickname is pretty much catchy. I like it. I don't know if it's going to stick. See, it's too early to tell if it's going to stick. But as of right now, the pending nickname for, you know, new guy Isaiah is 30 for 30."
Article continues below advertisement
Cam has nicknames for his other teammates.
Patriots reporter Zack Cox listed all the nicknames Cam rattled off during a recent interview on WEEI's The Greg Hill Show: Highway 11, Doughboy, Dirty Dave, Smokin' Joe, Winnie the Pooh, Free Mason, Buzzo, Burky, Twin No. 1, Twin No. 2, Bo Diddly, Crazy Legs, Bent Dog, Stiddy, The Hoyster.
Article continues below advertisement
As NBC Sports points out, some of those nicknames bear uncanny resemblances to the real names of other Patriots players: "Stiddy" must be quarterback Jarrett Stidham. "Free Mason" likely refers to guard Shaq Mason. "The Hoyster" seems to be a play on quarterback Brian Hoyer. And "Twin No. 1" and "Twin No. 2" have to be nicknames for the team's twin brothers: free safety Devin McCourty and cornerback Jason McCourty.
Wide receiver Julian Edelman previously revealed that he's the player behind the "Highway 11" moniker, and Cam announced in August 2020 that wide receiver N'Keal Harry is "Doughboy," though he didn't exactly give a clear explanation for the reference.
Article continues below advertisement
"Yeah, well, it comes from the character Pillsbury Doughboy, and that is a specific brand that's used for caking, and the rest is history," the 31-year-old told reporters at the time. "So instead of calling him Pillsbury Doughboy, I just got cut it off at Doughboy."
Cam did say, however, that the nickname didn't relate to any softness on N'Keal's part. "Absolutely not," he said. "It more or less comes from him and his off-the-field prowess. … None of my nicknames ever comes from on the field."