Good Luck Finding Football Players Who Publicly Support Donald Trump
Does Cam Newton support Trump? What about Tom Brady? Patrick Mahomes? See what these football stars have said about the president.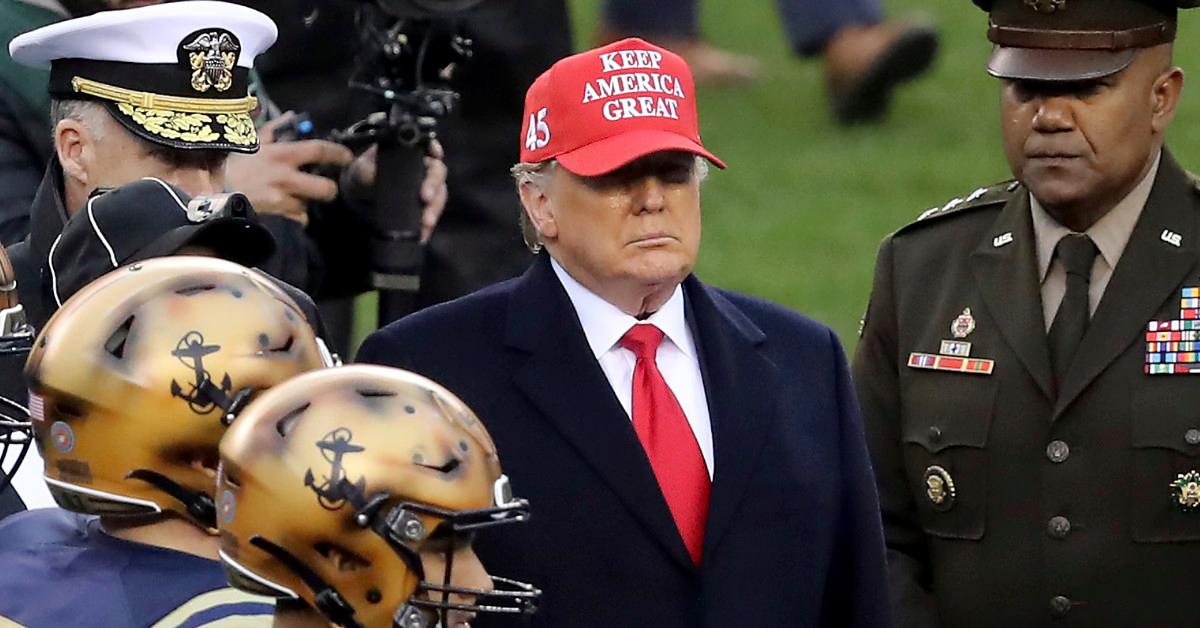 Sports fans would be hard-pressed to find football players who openly support President Donald Trump. As a recent New York magazine article pointed out, Trump-supporting athletes are few and far between.
Cam Newton, Drew Brees, and other NFL quarterbacks have either distanced themselves from the president or openly criticized him — even Trump's golf buddy Tom Brady.
Article continues below advertisement
Does Tom Brady support Trump?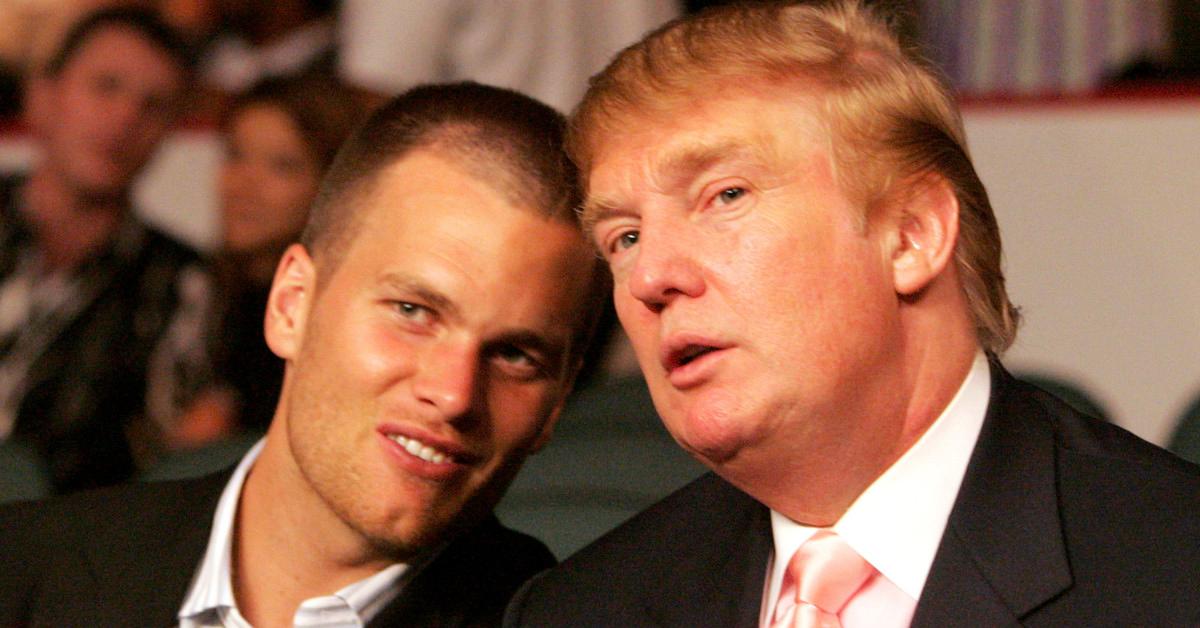 Article continues below advertisement
Earlier this year, however, Brady said the 2016 election was "uncomfortable" for him. "The whole political aspect came, and I think I got brought into a lot of those things because it was so polarizing around the election time," he said on Howard Stern's SiriusXM show in April. "It was uncomfortable for me, because you can't — and not that I would undo a friendship — but the political support is so different than support of a friend."
Does Cam Newton support Trump?
Cam Newton hasn't publicly shared his opinion about Trump, but the New England Patriots quarterback did speak out about the president's remarks in 2017 after Trump said that NFL players who kneeled during the National Anthem in protest should be fired.
Article continues below advertisement
"In my opinion, some of the remarks were unacceptable, especially in certain people's position," Newton said, per AL.com. "But at the end of the day, we still need to work in our society as a whole … I will stay in my lane, but at the end of the day, we are all entitled to our own opinion."
Article continues below advertisement
Does Drew Brees support Trump?
Like Newton, Drew Brees disagreed with Trump's 2017 comment about NFL players kneeling in protest. "I disagree with what the President said and how he said it," he said. "I think it's very unbecoming of the office of the President of the United States to talk like that, to degrade people like that, and obviously, he's disappointed a lot of people."
Article continues below advertisement
"Through my ongoing conversations with friends, teammates, and leaders in the black community, I realize this is not an issue about the American flag," he wrote to Trump on Instagram, per Bleacher Report. "It has never been. We can no longer use the flag to turn people away or distract them from the real issues that face our black communities."
Article continues below advertisement
Does Patrick Mahomes support Trump?
The closest Mahomes has come to commenting about Trump, it seems, was when the quarterback discussed the prospect of visiting the White House with his team after the Kansas City Chiefs won Super Bowl LIV earlier this year.
"Obviously, keeping the politics out of it — it's an incredible opportunity that you see growing up with teams that win championships, getting invited to the White House and just being invited to the White House in general," Mahomes told Yahoo! Sports this March. "But that's something that I will talk about with my guys and really make the right decision that represents us, represents Kansas City and the Chiefs in the right way. That's the decision we'll make, hopefully, as we get closer to OTAs and everyone's on the same page."
Article continues below advertisement
Does Russell Wilson support Trump?
Wilson didn't vote for Trump in 2016: He revealed in a Facebook Live video the following January that Hillary Clinton had his vote, per SB Nation.
At the time, the Seattle Seahawks quarterback also criticized Trump's travel ban on Muslim-majority countries.
"I don't know if [Trump is] even going to be able to last four years, in my opinion," he said in the clip. "You don't want to wish bad upon anybody, because if he doesn't last four years, that means that something went wrong. So hopefully nothing goes wrong any more than what it's already doing."