Brandy Norwood's Daughter Is an Influencer and Owns Her Own Company
Some people out there may forget or not know about Brandy Norwood's daughter, Sy'rai Smith. Find out how old she is and what she's up to currently.
Some big things you may know actor and singer Brandy for are her role in Rodgers and Hammerstein's television version of Cinderella, her hit song "The Boy Is Mine" with Monica, her time as a judge on America's Got Talent, her Broadway debut in Chicago, and much more. The woman is out here doing it all! But some (also very big) things you might not know about her is that she has a 19-year-old daughter.
Article continues below advertisement
When Brandy was just 25 years old, she gave birth to Sy'rai Smith, who is her child with producer Big Bert. Her pregnancy with her daughter was very publicized. She had her own show on MTV called Brandy: Special Delivery, which followed her experience with expecting and having a baby. Fast forward and Sy'rai is all grown up...and even following in the footsteps of her mother. You're going to want to check out what she's been up to now.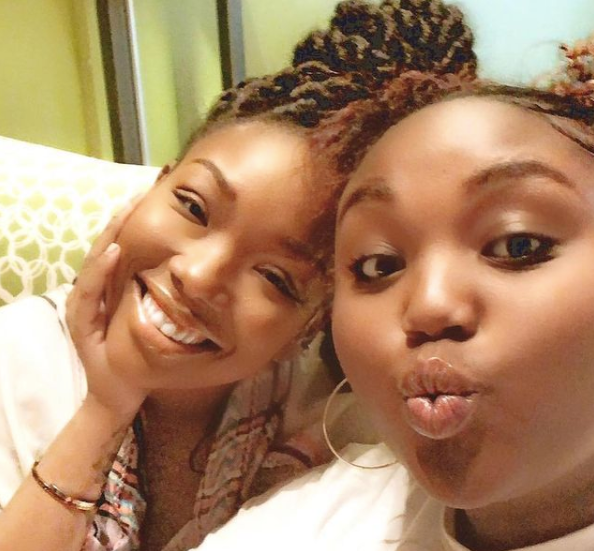 Article continues below advertisement
Who is Brandy Norwood's daughter?
Sy'rai Smith obviously didn't grow up like any average kid. Her mom is a renowned actor and a Grammy award-winning artist while her dad has helped produce music for names like Kelly Rowland, Jessica Simpson, Toni Braxton, and more. But currently, she's also working on building a career in the music industry — just like her parents have done for themselves.
About two years ago, she released her first single titled "At Your Best." It is a tribute to late singer Aaliyah's single, "At Your Best (You Are Love)." Sy'rai had some help with the creation of her song from Brandy's nephew Aaron Smith who produced the track. The song is so good and it's kind of insane that she put this together when she was just 17 years old.
Article continues below advertisement
Sy'rai is popular on social media.
Honestly, with the following that she has on her Instagram, TikTok, and YouTube accounts, it's safe to say that she's an influencer. She has more than 100,000 followers on Insta and TikTok and nearly 15,000 on YouTube. You can catch her making short comedic videos on TikTok and vlog-styled videos on YouTube. For her age, she is doing some major things!
Article continues below advertisement
Article continues below advertisement
The Los Angeles Recording School is where Sy'rai goes to college.
Sy'rai's Instagram bio lists "lars 2023." From our sleuthing, "lars" is widely known to be the acronym of The Los Angeles Recording School. She hasn't confirmed that that's exactly the school she's attending, but we're pretty sure about it. And in one of her YouTube videos, "day in the life of a college student (quarantine edition)," she mentions she's learning about transmedia and a quote from a Sony executive is shown on her laptop screen.
And, on top of that, Sy'rai has her own clothing company.
In March of 2019, Sy'rai introduced Privileged Apparel LA to the world via Instagram. Per the brand's IG account, she is the founder and their motto is: "Being privileged isn't about having money, it's an attitude and the way you love and carry yourself." It doesn't look like she's dropped merchandise yet or has a website for the store, but seeing how busy her life probably is, that should be in the works and coming soon!