Brec Bassinger Leads the Next Generation of Superheroes as 'Stargirl'
Here's everything you need to know about Brec Bassinger, who plays the title character of Stargirl in CW's newest DC Universe series. Details inside!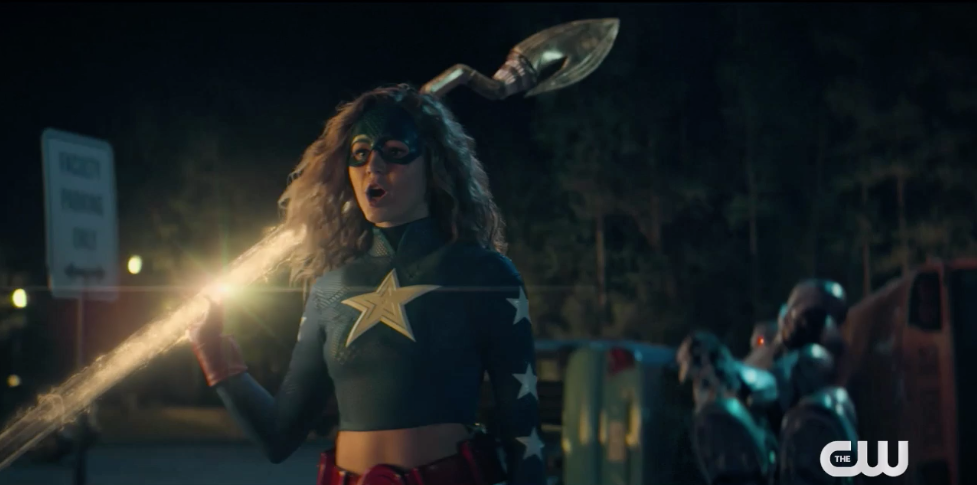 There is SO much going on in the new CW series Stargirl, we almost don't know where to begin. As actress Brec Bassinger, who plays the title character, has said, Stargirl has got "family relationships, high school relationships, as well as superheroes — it just has it all."
Article continues below advertisement
Who is 'Stargirl'?
Courtney Whitmore is your average relatable teenage girl, whose family moves from California to a small town to start a better life. During the course of the move, Courtney finds a magical staff in her stepdad's belongings. The staff turns out to belong to Starman, the superhero her stepdad (played by Luke Wilson) used to work for.
Article continues below advertisement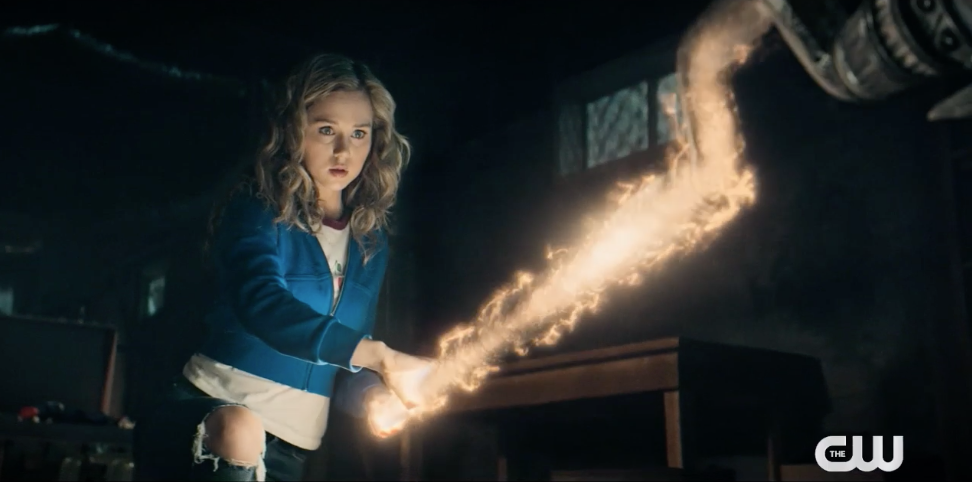 As she learns the ins and outs of this magical item, Courtney slowly transforms into Stargirl, and becomes the inspiration for a new generation of superheroes. Plus, she's got her work cut out for her in her new town, where there is evil lingering.
"It truly just gets crazier and crazier," the actress teases about her new show.
Article continues below advertisement
Who is Brec Bassinger?
When she was cast in the lead role of Stargirl, Brec, who got her start on TV shows like The Goldbergs and The Haunted Hathaways, says she didn't look at the previous portrayals of her characters in series like Smallville or Legends of Tomorrow.
Article continues below advertisement
"That was an older, more mature version of Stargirl," she said in an interview with IGN, "and I think this follows the comics... Well, at least the Stars and S.T.R.I.P.E. comics a little bit more, in that she's young, high school, naive, which I wanted to bring that into this version of Stargirl."
Stargirl co-creator Geoff Johns said he knew Brec was perfect as soon as she auditioned for the role. "Immediately, right when she read for it, I knew she was Courtney," he told IGN. "She has the humor, she has the enthusiasm, the energy, the innate optimism, and Brec really embodies who Stargirl is, off-set as well as on."
Article continues below advertisement
"She's just perfect," he continued. "She made me laugh and she made me cry and she made me feel things in her audition, and it was great."
Stargirl won't be Brec's first time in a lead role. In 2014, Brec was cast in Nickelodeon's Bella and the Bulldogs comedy series, in which she played Bella Dawson, the title character.
Article continues below advertisement
She's gone on to star in School of Rock; Liar, Liar, Vampire; Status Update; All Night; and 47 Meters Down: Uncaged. Most recently, she's voiced Margo Roberts in The Loud House, and played Babs in the web series Chicken Girls.
As Courtney Whitmore, aka Stargirl, she's also made an uncredited cameo in Legends of Tomorrow's "Crisis on Infinite Earths, Part 5."
Don't miss Stargirl, which watches a different kind of superhero — one who's also a daughter, sister, and high school student — rise to the top.
Stargirl premieres Tuesday, May 19 on the CW.