Social Media Icon Bretman Rock Opened Up About His Relationship With His Sister and Going to Therapy (EXCLUSIVE)
Influencer Bretman Rock's reality series 'MTV's Following: Bretman Rock' is back for Season 2! Bretman spoke exclusively with 'Distractify' about how his "fractured" relationship with his sister has evolved.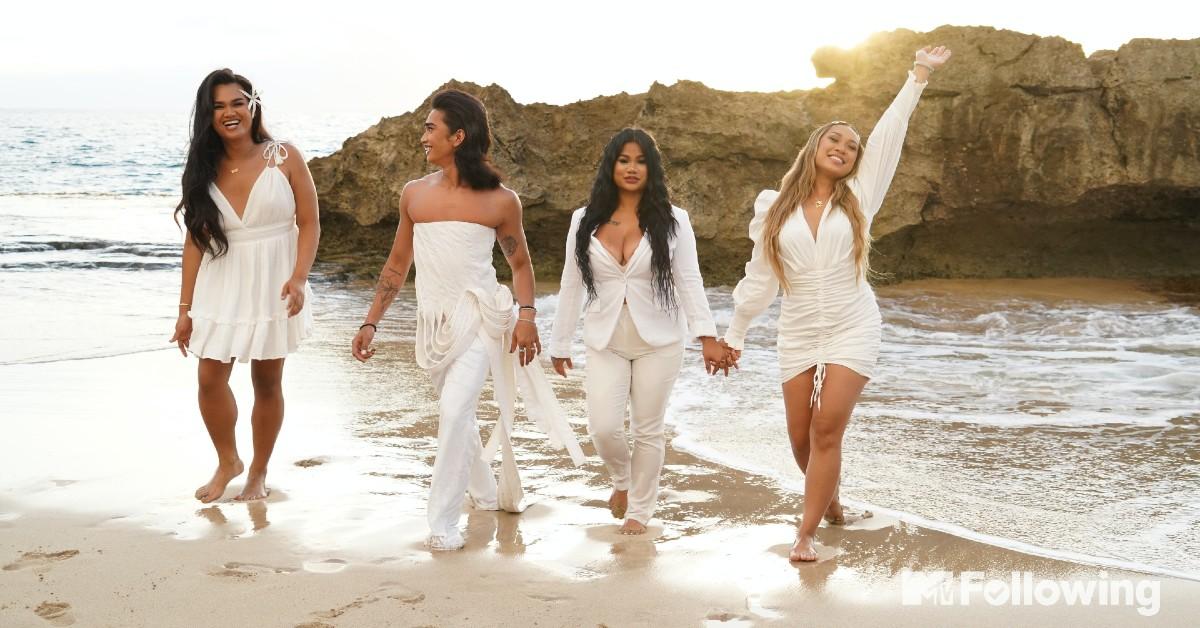 If you've been following hilarious beauty influencer and YouTuber Bretman Rock for years, you may remember him starting his videos with the catchphrase "Hey b---h, it's me, Bretman Rock," while donning a glitter cut-crease eyeshadow look and blue contact lenses (of course). His very first viral hit was a totally wild 2015 makeup tutorial titled "How to Contour." Viewers certainly learned a lot more than contouring techniques in the video (i.e. "vagina"-shaped under-eye highlighting). Cut to 2022, and Bret is a whole new island gal.
Article continues below advertisement
The Hawaii-based beauty guru-turned-fashion icon (we're living for the modern glam rock aesthetic) and mukbang king got his own MTV YouTube reality series — MTV's Following: Bretman Rock — back in 2021. And a lot has changed since then. With Season 2 premiering on June 27, viewers get a second helping of Bretman, his sassy sister, Princess Mae, and his fun-loving cousin, Miss Kay.
The official synopsis details that this season, "Filipino-born online celebrity Bretman Rock works to save his fracturing relationship with his little sister, but past traumas, his budding business empire, and emotional exhaustion stand in his way."
Bretman Rock spoke exclusively with Distractify (with a drop-dead gorgeous shullet haircut, might we add), and he touched on his thoughts on mental health, his wavering relationship with his little sister, and where they stand as siblings today.
Article continues below advertisement
Bretman's life is much different now than it was during Season 1 of 'MTV's Following: Bretman Rock.'
"So after Season 1, my life changed. My ex broke up with me, I moved to a new city — I live like 45 minutes to an hour away from my sister and my mom now. So I have been spending less time with them. And I feel like — because my sister, you know, struggles a lot with her mental health as well — I don't really get to be there for her a lot," the 23-year-old social media star shared.
Article continues below advertisement
"And I feel like — on camera — that this was the first time she ever really brought up to me how much, for lack of a better word, she missed me. My sister missed me. So that is what I feel like we worked on [in] our relationship. We spent more time together. And I feel like I mentioned that my love language is quality time," Bretman continued. But just spending time together didn't fix everything.
"The more you guys hang out, the more you guys go at each other," Miss Kay says to Bretman in the Season 2 trailer.
See, the brother-sister duo doesn't always see eye to eye. And they definitely have different love languages. While Bretman talked about his love language, we can infer that Princess Mae's includes words of affirmation (especially after seeing Season 2, Episode 1).
Article continues below advertisement
Bretman and his sister, Princess, attend therapy together in Season 2 of 'MTV's Following: Bretman Rock.'
To further strengthen their relationship, the two decided to embark on a therapy journey together — well, Princess decided this, anyway.
"To be honest with you, if there's any advice I could give ... don't let your first therapy [session] be a couple's therapy [session]. Go by your damn self. Oh my God," he said. "Right after the show, I got to see one [alone]. And it was I was like, 'Oh my God, why did I do one with my sister? Why did I not just do it by myself?"
Article continues below advertisement
Bretman said that after going to therapy with Princess, his perspective on therapy "changed completely."
"I am seeing a therapist now. And I feel like, to be honest with you, my initial perspective with therapy was, 'Why would I want to talk to somebody about my feelings? Like what the hell would that even do for me?' And I think that comes from like generational trauma," Bretman disclosed.
Article continues below advertisement
"Because, you know, when I was a kid, I would open up to my mom about my mental health and to her I was just, like, being dramatic. Like girl, I'm full on having an anxiety attack right now!" he explained, keeping the mood light while simultaneously getting vulnerable about painful childhood memories.
"Therapy also helped me realize that that was my mom's generational trauma," he continued. "And I can't resent her for thinking that way. Because, you know, she grew up in a developing country, and I don't even think she knows what therapy is or knows of any therapists really, if she even had access to that."
Article continues below advertisement
With empathy radiating from him, Bretman relayed that his relationship with therapy and his own mental health improved after filming Following: Bretman Rock.
Being alive is a hectic journey in and of itself, and Bretman's life in the 50th state is an equally wild and heartfelt adventure.
Catch Season 2 of MTV's Following: Bretman Rock on Monday, June 27, 2022, at 4 p.m. EST on MTV YouTube.