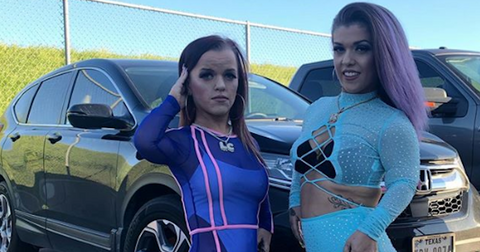 Does This Music Video Mark the End of 'Little Women: Atlanta' Duo The Cheeks? (EXCLUSIVE)
By Pippa Raga
Tonight's episode will see Bri making a drastic move to collaborate with the Cheeks' arch nemeses, the Tiny Twinz, after she finds out Emily's gone behind her back while they're watching their music video. Then, Emily up and leaves Atlanta behind Bri's back! What! So many backs to keep track of...
But why did Emily go behind Bri's back? It's all in this juicy clip obtained exclusively by Distractify.
In the exclusive clip Distractify obtained, we watch Left Cheek and Right Cheek screen the music video for "Why You Mad Sis" on Bri's laptop. "The quality of the video is definitely, like, what's up," Emily says while Bri brings up the fact that "The views are jumpin' up."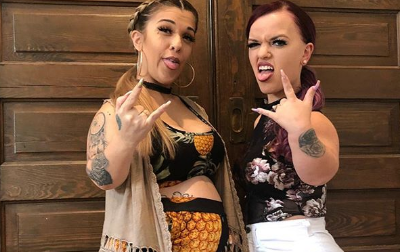 "It's not just a little bit of views and then it's stopping, it keeps just going up and up," she continues. "This is why we came to Atlanta," Emily gushes. "Besides the tour, besides to make music, like this right there is our career continuing in the direction it's supposed to go."
Emily picks a fight with her music partner.
We'll give Emily a pass because she's only a few short weeks away from having her baby and is probably raging with hormones, but she decides to take all the credit for their music video and pick a fight with Bri.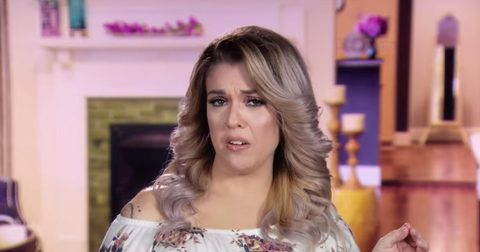 "I still feel like if I wouldn't have done what I did, this might not have happened," Emily says. "Me going to Juicy and lighting a fire under her a--, we needed this to happen. I mean, I leave within a matter of days. I always find a way to make it happen," she continues, rather cuttingly.
"We always do," Bri attempts, hoping to keep the peace. Which is when Emily goes in! "I don't think that's true," she rolls her eyes. "But OK." To quote their very own music video, "Why you mad, sis?"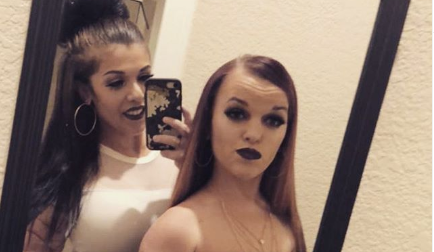 "I mean, Juicy made it happen on here," continues Bri. However, Emily clarifies that she actually went behind Juicy's back to make the video happen.
Emily went behind Juicy's back to make the video happen.
In a one-on-one interview with Emily, we get a bit of insight into her state of mind.
"I was not about to go to Dallas at the end of the week and have this baby with nothing to show for it," she almost yells to the camera, snapping her fingers. "So I don't regret going around Juicy or the studio execs one bit to make this music video."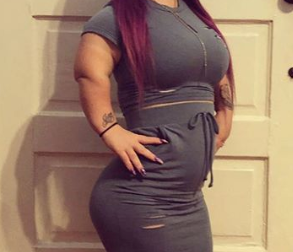 Back on the couch with Bri, the two get into a heated fight.
Emily goes on about the politics of the music industry, but Bri bring her attention to more important matters: the fact that they're a team but they're not acting like one.
"I mean, I feel like I just look stupid in front of Juicy because she came and was trying to get mad at us about something that you went and did when we're still a team and we still do this all together," Bri says. "In the past, when we've put music videos out, we both knew what was going on."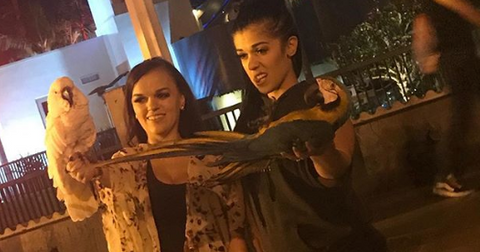 Rolling her eyes, Emily clarifies, "But I always set it up."
Bri stands up for herself and hints at the end of The Cheeks.
Fed up with the drama and hormones and eye rolls that Emily is really putting out into the world, Bri sets the record straight in her own one-on-one.
"Emily needs to learn how to put her ego aside and do what's best for both of us, not just herself," the purple-haired musician says to the camera. "If she wants to keep me out of the loop, maybe I'll go solo or start collabing with other artists. I don't know but I gotta do something."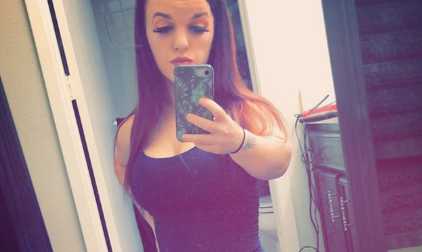 As you might expect from knowing the Little Women: Atlanta dynamic by now, Emily reacts by (shocker) rolling her eyes and uttering a dismissive "Whatever." Bri actually really makes an effort to reason with her and drops the most powerful line we've heard all season.
"You can't be one butt cheek without the other butt cheek," she says. So true.
Will this fight be the end of The Cheeks as we know them? Watch Little Women: Atlanta, produced by Kinetic Content, on Thursdays at 10 p.m. EST on Lifetime.