Megan Fox Left a Comment Under Brian Austin Green's Photo With His New Boo
Brian Austin Green and 'DWTS' pro dancer Sharna Burgess are dating, but how does Megan Fox feel about it? Apparently, she's pretty thrilled.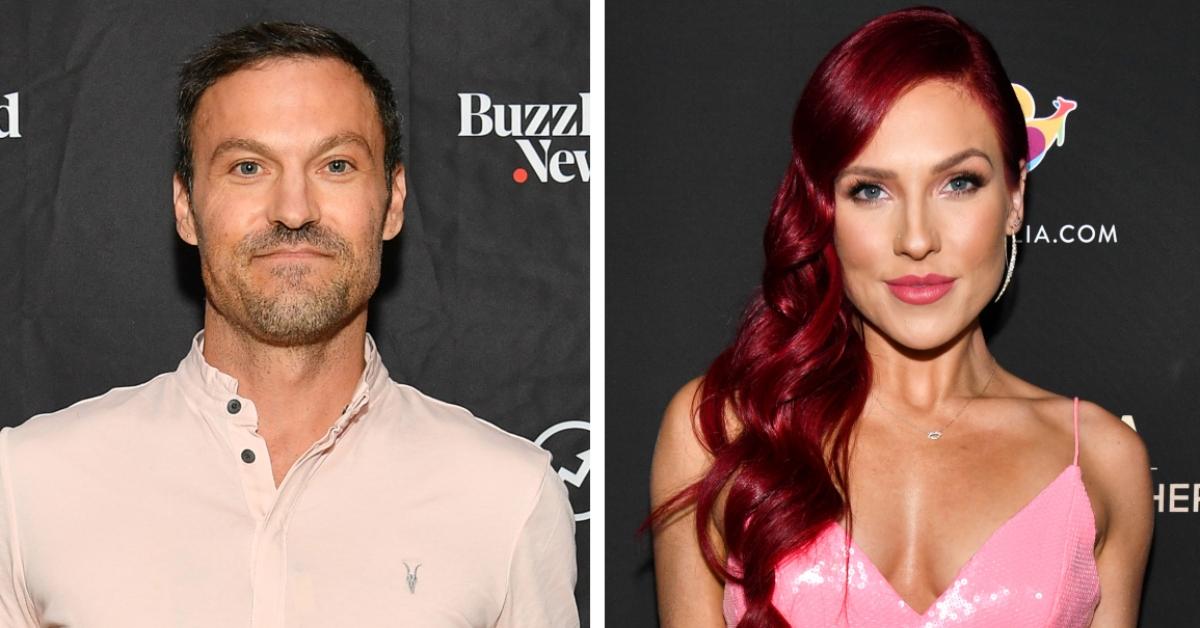 Following Megan Fox's divorce filing in November 2020, Brian Austin Green was rumored in early 2021 to be dating Dancing With the Stars pro Sharna Burgess. The Beverly Hills, 90210 star revealed at the time that the two had first been introduced through their mutual business manager, telling Access Daily, "We met and we had great conversation." He added, "It's been great so far."
Now, it seems as though the relationship even has Megan Fox's seal of approval! Keep reading to find out more about Brian and Sharna's dating life.
Article continues below advertisement
Brian Austin Green and Sharna Burgess confirmed that they are officially dating.
Nothing says "we're dating" like an Instagram post. On Jan. 11, 2021, Sharna shared a picture of the couple kissing, which she captioned, "HIM."
Relationship rumors had sparked in 2020 with the pair being photographed together, enjoying a trip to Hawaii. However, the actor had not been quick to put a label on their romance just yet.
Article continues below advertisement
"She's an amazing woman. She's super responsible, she's super sweet and caring, passionate, fun to be around. I feel blessed right now," he told Access Daily on Jan. 9, 2021. "It's all going really well right now. It's early on so we don't have any labels for anything, obviously."
The pair then became Instagram-official when Sharna shared the photo of the two of them kissing. Her post came just one week after Sharna told her Instagram followers to "let it go" when it came to asking questions about her dating life.
When one fan had asked the DWTS dancer about her relationship status, she replied via Instagram Stories at the time, "Lol. Y'all don't give up on this one. It's almost impossible to fish out real questions amidst ones about my relationship status. I say this with love and kindness: Let it go."
Article continues below advertisement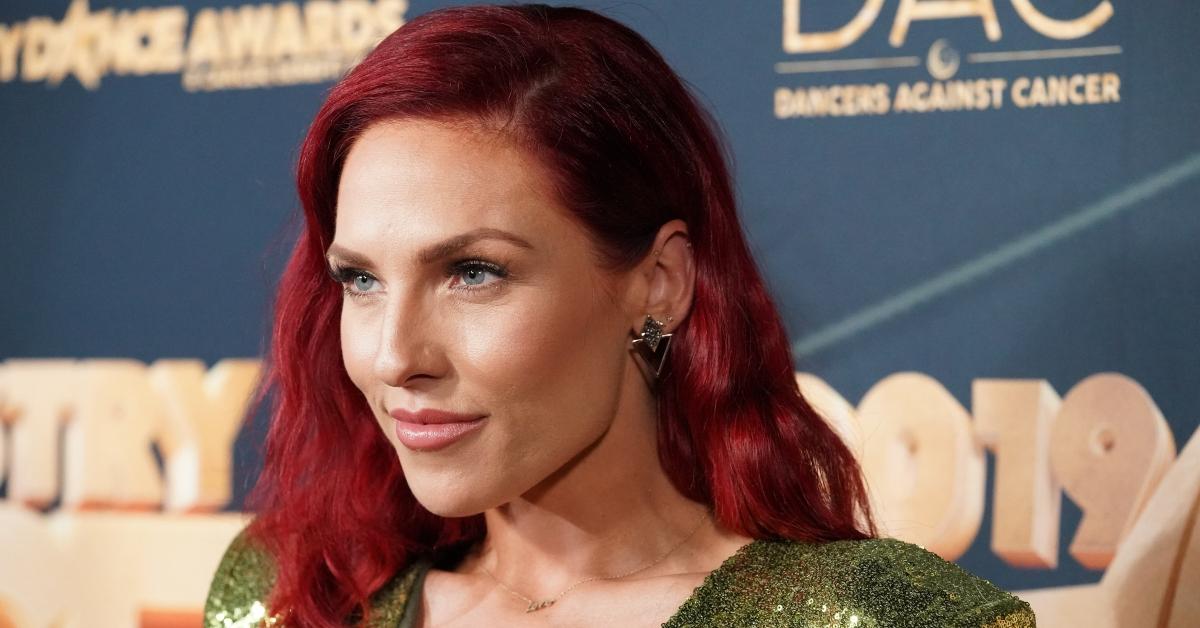 Though Brian confirmed his separation from Megan in May 2020, this is not the first woman he's been spotted with. Before Sharna, the actor was rumored to be involved with Courtney Stodden and Tina Louise.
Article continues below advertisement
Brian Austin Green opened up about rumored relationships with Courtney Stodden and Tina Louise.
While Brian's estranged wife moved on with musician Machine Gun Kelly, the actor was spotted in summer 2020 cozying up to Celebrity Big Brother alum Courtney as well as Tina. However, Brian denied that he was romantically involved with them. After being photographed picking up food with Courtney, days later, the father of four was seen eating lunch at Tina's restaurant, Sugar Taco.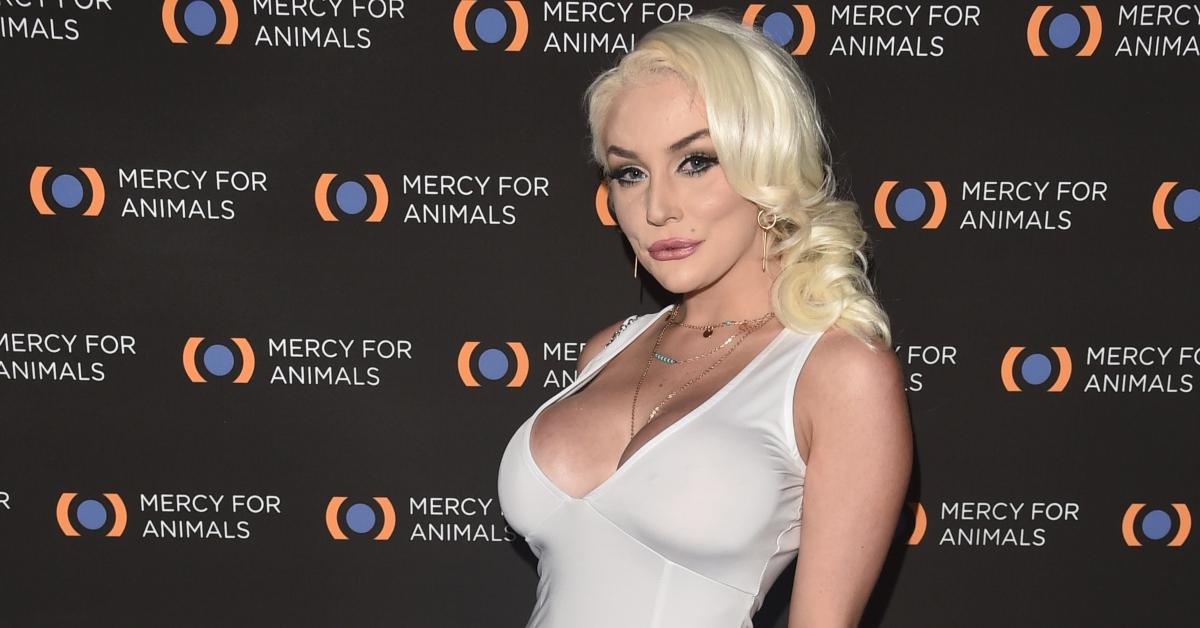 Article continues below advertisement
TMZ asked him in July 2020 if he was dating the entrepreneur. He said, "Tina is really cool. I literally just met her that day at her restaurant on the sidewalk."
Additionally, he said that Courtney was "super nice but disappointing."
Brian explained that Courtney posted a video of him in a hot tub giving a shout-out to a woman named Ashley. "I was just trying to be a nice guy and I shot a video for her friend Ashley, saying hello," he said, explaining that the hot tub video was shot one month prior.
He added, "The fact that she decided to post that the day Tina and I had lunch, knowing that it would create problems for Tina and myself ... It kind of sucks."
Article continues below advertisement
He continued, "It was just disappointing, but I don't want to bash Courtney. I think she's a nice person. I just think she's making some bad choices."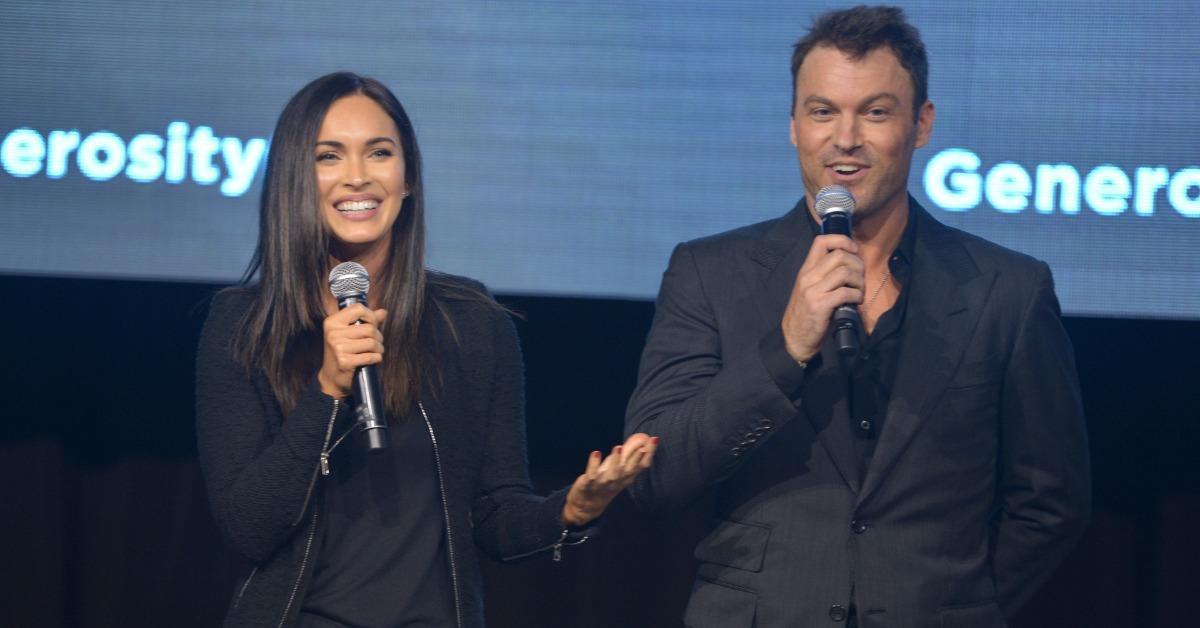 Article continues below advertisement
Megan commented on Brian's recent Instagram pic saying she's "grateful" for Sharna.
On July 6, 2021, Brian shared a photo of him and Sharna sharing a cute kiss, and fans were totally there for it.
"It's been a really long time since I've been with someone I can truly share life with," he captioned the photo, followed by a red heart emoji.
Not only were fans gushing over their love, but even Brian's ex also took to the comments to give props to her former husband's new boo.
"Grateful for Sharna," commented the Teenage Mutant Ninja Turtles actress alongside a purple heart emoji.
Sharna also responded to the photo, commenting, "There's no one else I could ever imagine sharing it with. I love you," followed by another heart emoji.
Sharna shared her own post of the couple's trip to Walt Disney World as well, writing alongside her loved-up photo, "Even at Disney World you're all I see. I could never get enough of you. Pandora was pretty epic tho," followed by the stars-for-eyes emoji.