Machine Gun Kelly and Megan Fox Are an Unexpected but Strong Couple
Megan and MGK got together in May 2020 and since then, it seems like the couple are going strong, still together, and very in love.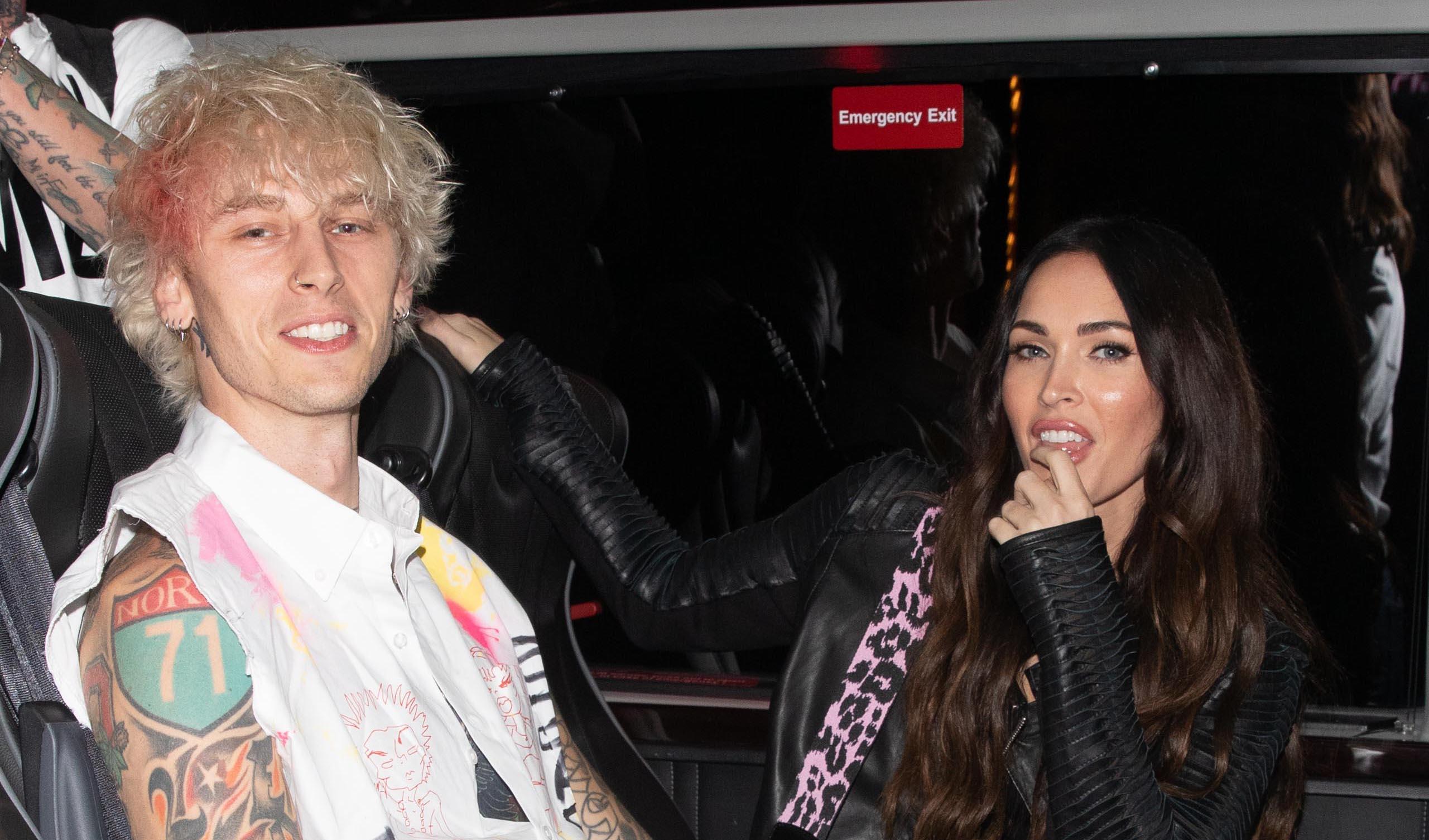 There are certain celebrity couples that have made us scratch our heads and go, "Huh?" From Macaulay Culkin and Mila Kunis to Brody Jenner and Avril Lavigne, there are just some Hollywood pairings that make us do a double-take. Richard Colson Baker, better known as rapper Machine Gun Kelly, and actress Megan Fox are no exception.
Article continues below advertisement
Megan and MGK got together in May 2020 and since then, it seems like the two are going strong, still together, and have no intentions of breaking up anytime soon.
Megan Fox introduced MGK at the American Music Awards.
After making their red carpet debut together at the COVID-safe, socially distant American Music Awards, Megan introduced her boyfriend before his musical performance with Blink-182 drummer Travis Barker. "Once in a lifetime, magic can happen. But this next performer, we've all been under his spell since his debut in 2012," Megan Fox said before MGK hit the stage to perform "Bloody Valentine," his song which features Megan in the music video.
Article continues below advertisement
Before his big performance, Machine Gun Kelly posted a photo of him and Megan. "Slept next to a shotgun til she came into my life," he captioned the photo, quoting one of his songs.
Article continues below advertisement
Megan and MGK appeared together in his "Bloody Valentine" music video.
In Machine Gun Kelly's music video for "Bloody Valentine," Megan plays a dominatrix of sorts that ties MGK up, force feeds him donuts, and then electrocutes him in a bathtub. Romantic!
Article continues below advertisement
The music video also features the couple rolling around in bed together nearly kissing several times. The chemistry the two exuded in the music video led many to wonder if they were an item long before they went public.
In June 2020, they were spotted together all over the place.
The Daily Mail obtained images of MGK and Megan Fox out to dinner in L.A., canoodling and kissing, looking very much like a couple. Throughout the rest of summer 2020, they were seen out to dinners, traveling, and posting cryptic messages about one another on social media. "'I'm calling you girlfriend, what the f--k' life imitated art on that one," MGK tweeted, referencing lyrics from his own song.
Article continues below advertisement
In May 2020, Megan had separated from her husband, Brian Austin Green. He confirmed the news on his podcast, ...With Brian Austin Green and said, "I will always love her, and I know she'll always love me and I know as far as a family what we have built is really cool and it's really special ... It sucks when life changes and something that you're used to, that you've been doing for 15 years, you try and not get rid of but you change."
Article continues below advertisement
He continued, "There's the unknown aspect and that's really scary. There's that pit in my stomach. I really don't want Megan and I to be at odds. At the end of it all, she's been my best friend for 15 years and I don't want to lose that."
Article continues below advertisement
Megan Fox and Machine Gun Kelly officially confirmed their romance on a friend's podcast.
The couple sat down for their first interview together on an episode of Give Them Lala ... With Randall, in which Randall Emmett asked about how the two felt when they first met. Randall is the director of Midnight in the Switchgrass — a film both Megan and MGK are in and where the two met. Megan joined the cast in February 2020, and MGK was added a month later.
"I knew. I could feel that some wild s--t was going to happen to me from that meeting, but I wasn't yet sure what. I just felt it like, deep in my solar plexus that something was going to come from that," Megan recalled when she learned Machine Gun Kelly would be working on the film.
She went on to say that MGK is her "twin flame" and described him as a soul that has "ascended to a high enough level that it can be split into two different bodies at the same time."
"We're actually two halves of the same soul," she said. "I said that to him almost immediately, because I felt it right away."