Machine Gun Kelly Wants One Fan to Design His New Logo
Machine Gun Kelly asks fans to design a new logo for his brand... and he's offering a ton of cash to the winner. Get the details on the contest here.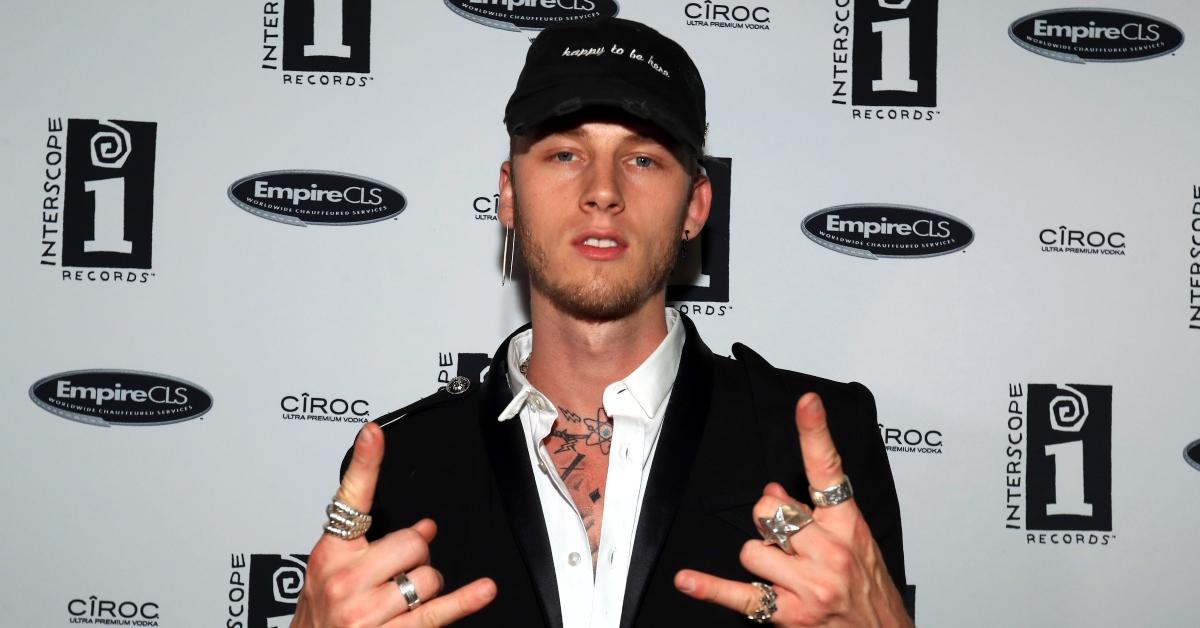 Calling all Machine Gun Kelly fans! The 29-year-old announced via Twitter that one lucky fan will have the opportunity to design the rapper's new logo. Yes, MGK could be sporting your design.
Article continues below advertisement
"We're in a new chapter," he tweeted on Sept. 16. "Got a [bag of money] for whichever fan can design us a new 'Machine Gun Kelly' logo." To enter, submit your design to: logo@mgklaceup.com.
While we're sure many fans will enter their killer designs into the competition, many jokingly posted hilarious pictures of potential logos.
Fans are having fun with Machine Gun Kelly's logo contest: 
Article continues below advertisement
MGK continues beef with Eminem on one-year anniversary of "Rap Devil" diss.
In early September, the rapper posted a picture of high school student Savannah Frank and her yearbook quote to reignite his feud with Eminem. "'Rap Devil' was better," the student's quote read. "It's the 'Rap Devil' one year anniversary today… tell it happy birthday," MGK wrote.
The two stars had major beef after Machine Gun Kelly tweeted that Eminem's then-16-year-old daughter Hailie was "hot as f--k." Six years later, the 8 Mile star dissed Kelly on his track "Not Alike" from his album Kamikaze.
"And I'm talkin' to you, but you already know who the f--k you are, Kelly… I don't use sublims and sure as f--k don't sneak-diss," he rapped, "but keep commenting on my daughter Hailie."
Article continues below advertisement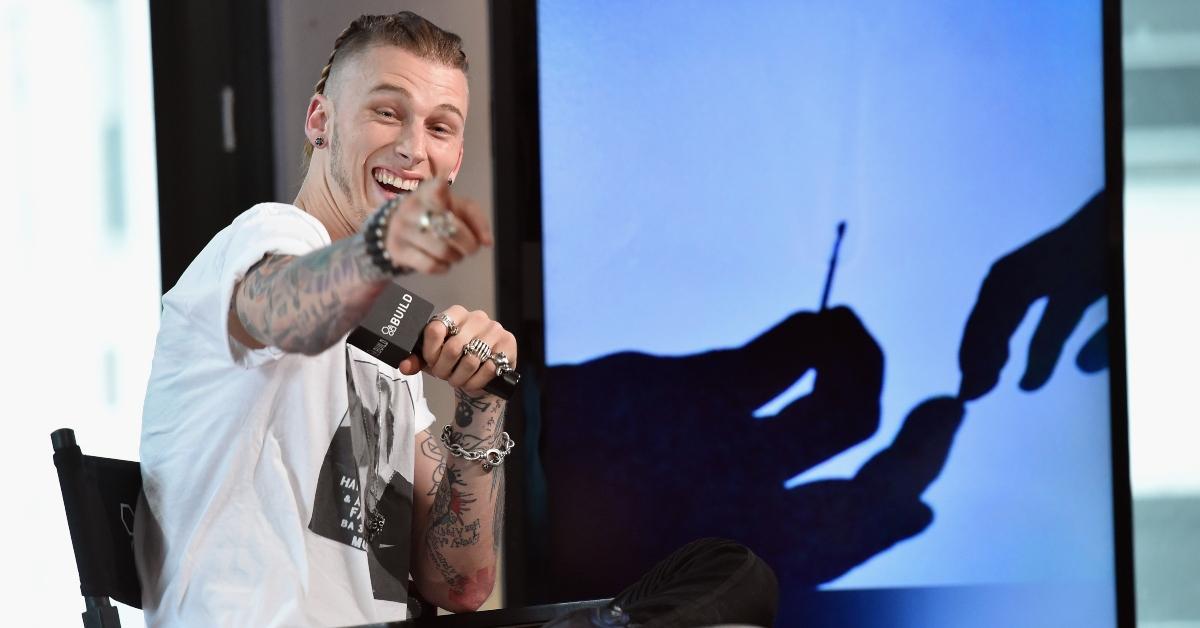 Not backing down, MGK responded with his own diss track titled "Rap Devil," which poked fun at the rapper's personal appearance, such as his "corny hats" and "weird" beard.
"Mad about something I said in 2012 / Took you six years and a surprise album just to come with a diss," he sings on the track. "Homie we get it, we know that you're the greatest rapper alive / F--king dweeb, all you do is read the dictionary and stay inside."
Article continues below advertisement
The back-and-forth battle continued with Eminem releasing "Kill Shot," which was solely directed at MGK. "But how you gonna name yourself after a damn gun and have a man bun?" he sang.
Following the release, the rapper opened up to Sway Calloway about the beef, explaining, "The reason that I dissed [Kelly] is because he got on. First what he said, 'I'm the greatest rapper alive since my favorite rapper banned me from Shade 45,' or whatever he said, right? Like, I'm trying to hinder his career. I don't give a f--k about your career."
Article continues below advertisement
He continued, "Now I'm in this f--king weird thing because I'm like, I have to answer this motherf--ker, and every time I do that, it makes that person — as irrelevant as people say I am in hip-hop, I make them bigger by getting into this thing."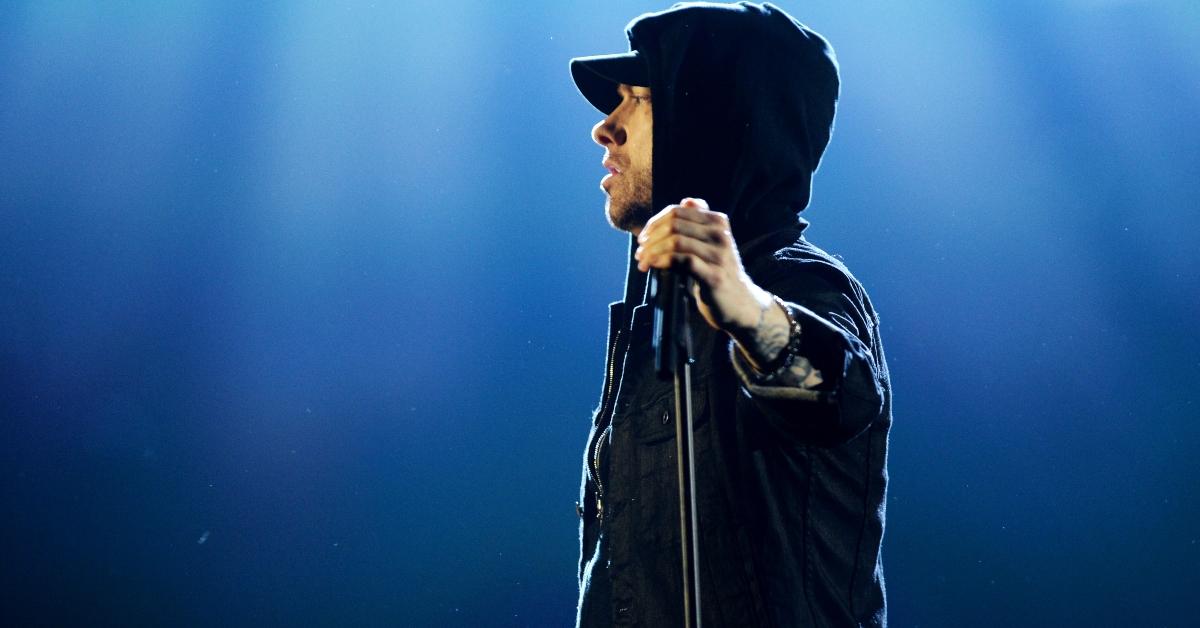 Last September, MGK told The Breakfast Club that he wasn't really fazed by Eminem's comments or diss track. "You want to talk about man buns?" he questioned. "You want to talk about a hairstyle I wore for a movie, a blockbuster movie, shout-out Nerve, and a 10-episode Showtime series called Roadies? I'm an actor, homie. How disconnected are you?"
Well, it's safe to say it seems this feud will never die.