Courtney Stodden Has Been Spotted With Brian Austin Green, but Are They Dating?
Rumors are flying that Courtney Stodden is now dating Brian Austin Green, but who is the media personality and PETA spokesperson actually dating?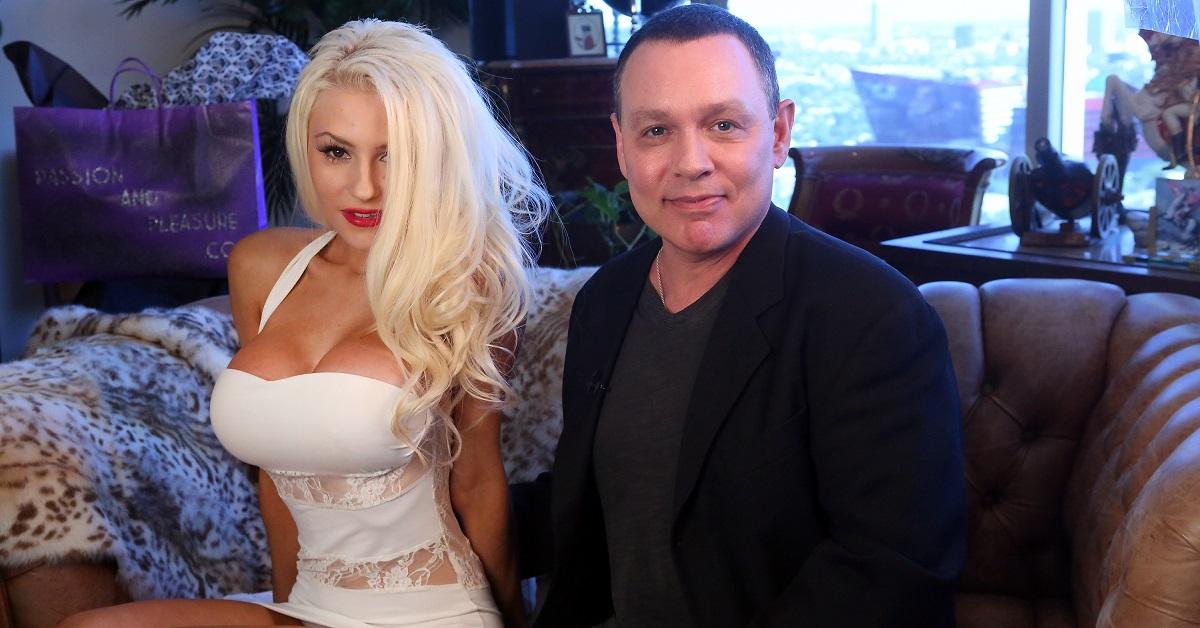 Following the public announcement of his breakup with Megan Fox, Brian Austin Green has been spotted with Courtney Stodden. Some think that means the two of them are in a relationship, although there's been no confirmation that that's the case. For now, it's just a rumor, although it's one that has many fans wondering who Courtney dated in the past, and how she rose to fame.
Article continues below advertisement
Courtney Stodden got famous at a young age.
Although she's only 25, Courtney has already been in the public eye for more than a decade. In the past 10 years, she's appeared in a number of reality shows, and she's also worked as a singer and songwriter. All of that has helped her become famous, but the thing she's most notorious for is her relationship with Doug Hutchison, which has lasted almost as long as she's been in the spotlight.
Article continues below advertisement
How did Courtney and Doug wind up together?
When she was just 16, Courtney signed up for acting classes that Doug was teaching. Courtney, who has said that she matured at a young age, did not let Doug know how old she was. As a result, he claims that he had no idea she was 16, and the two began to flirt with one another online. When Doug, who was 50 at the time, found out how old she was, he went to Courtney's parents and told them he would break it off if they wanted him to.
Courtney's parents allowed her to make the final decision, and the two were ultimately married in 2011 when she was still 16. Their marriage drew criticism immediately, and Doug was accused of pedophilia. His agent dropped him following the marriage, and he also claimed to have received death threats. Two years after their marriage, they announced their divorce, suggesting that the age gap between them had been a major contributing factor.
Article continues below advertisement
Just a year after that news, the couple announced that they had reconciled, and they renewed their wedding vows in 2015. A year later, they announced that Courtney was pregnant with their first child, but three months into the pregnancy, she said she suffered a miscarriage, although Doug claims she was lying. In 2017, news broke that they had once again separated, and Courtney officially filed for divorce in 2018.
Article continues below advertisement
Is Courtney Stodden dating Brian Austin Green now?
Doug and Courtney didn't finalize their divorce until 2020, and her dating life has been relatively low-key other than her relationship with Doug. Now, new rumors have begun to circulate that Courtney is dating Brian Austin Green. The news comes just weeks after Brian announced that he and Megan Fox were officially separating. Now, he's been spotted having lunch with Courtney.
A witness said that the two did not look like a couple. "They picked up food together," the source told People. "Brian had already paid for food. They were not acting at all like they are together."
Whether it was a friendly lunch or the beginning of something more is impossible to say, but both Brian and Courtney are coming off of other long-running relationships, and may be looking for a rebound.