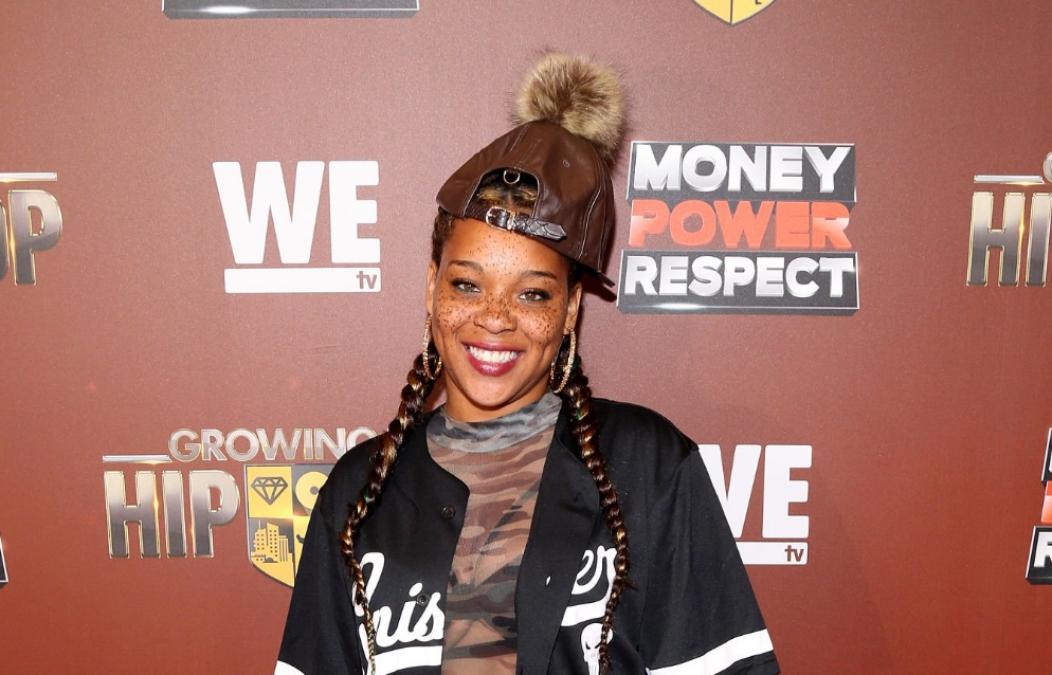 'Growing Up Hip Hop' Star Briana Latrise Says She Was Arrested in Front of Her Son
Fans of the reality series Growing Up Hip Hop were first introduced to Briana Latrise during the show's second season. Briana is the eldest daughter of record executive Kendu Isaacs, who was married to Grammy Award-winning singer Mary J. Blige from 2003 to 2016. Briana's story, including her estranged relationship with her father, has been a focal point on Growing Up Hip Hop for years, with the third season recounting the fallout from Kendu and Mary's breakup.
Article continues below advertisement
Fans have watched a lot of Briana's personal drama play out on the show and now, in Season 6B, it appears there's plenty more of it to come. In a scene from Episode 27 on Feb. 17, Vanessa Simmons reveals that "a cop pulled out a gun in front of Briana's son." Later in the episode, Briana is seen breaking down in tears over her arrest.
This is the first time on the show that Briana's son has been brought up, and for many fans, it comes a shock to find out that she has a child. Keep reading to get all the details about her son, as well as Briana's run-in with the law.
Article continues below advertisement
Briana has an 8-year-old son named Seven.
Briana has one son named Seven who was born in mid-to-late 2013. Briana has kept much of the information regarding her son private, so Seven's father is unknown. Briana shares occasional photos of her son on Instagram, and it looks like the two have an amazing mother-son bond. Pics show them enjoying activities together like fishing and going to the beach.
While Briana is doing well for herself now, she has opened up about the fact that she was homeless while pregnant with Seven. Per an article from NewsOne, she took to social media in 2013 to share her struggles, tweeting, "Lol. I'm soooooooooooooooo done! I'm literally homeless and pregnant. This s--t makes no sense. I lost EVERYTHING for nothing. Smh."
Briana has been transparent with audiences about the rough life she once lived, and how her father never came to her aid when she needed it the most. The single mother has cried a few times on camera, and completely shut down when the topic of her dad has been brought up.
Article continues below advertisement
Briana was putting Seven down to sleep during a confrontation with police.
As previously reported by Hollywood Life, the Feb. 17 episode shows Briana FaceTiming with Tee Tee to fill her in on her arrest. She reveals that police "snatched me out of my house in my underwear and took me to jail for brandishing a weapon." Briana explains that while she was putting her son to bed, there was a knock at the door. She asked who was there but got no response. They kept knocking but still gave no answer, so Briana opened the door with a machete in her hand.
Article continues below advertisement
Briana reveals that the police were there because a woman she knew told them Briana had stolen her car. However, Briana explains that she and the woman had a mutually beneficial relationship. The woman was helping Briana get lower payments on an expensive car by putting the vehicle in her name, and in turn, Briana says she was helping the woman build her credit.
"What I didn't expect was that [she] was going to accuse me of stealing something that I hadn't stolen, as I'm the one who paid for it," she says.
This all sounds complicated, confusing, and really messy. Stay up to date with the story when Growing Up Hip Hop airs on Thursdays at 9 p.m. EST on WEtv.