'Growing Up Hip Hop' Season 7 Is Welcoming a Few New Faces to the Cast
Who is on the 'Growing Up Hip Hop' Season 7 cast? Over the years, casting has given viewers a few shakeups, and this new season is no exception.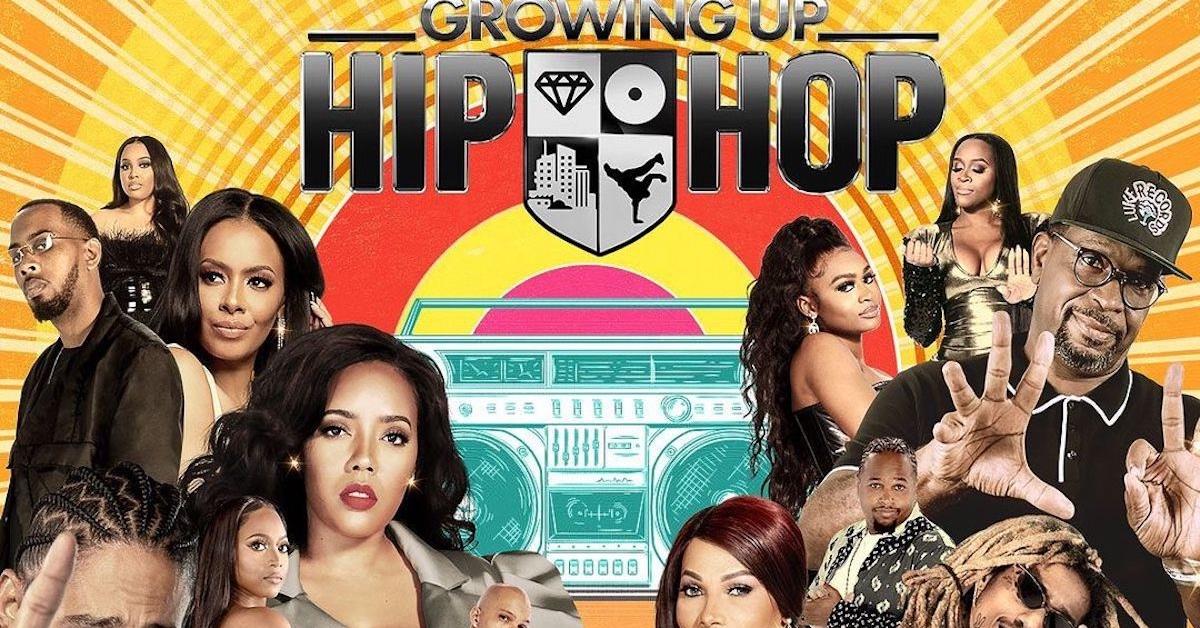 Good news, Growing Up Hip Hop fans! Season 7 is officially upon us, and we can't wait to soak up all the drama. From relationship feuds to family squabbles, this season looks quite promising on the entertainment front. Over the years, fans have been very vocal about their dislike for specific cast members — like Sam Mattick and Egypt Criss— and it appears that Season 7 may bring about the same sentiments.
Article continues below advertisement
In true fashion, producers tend to shake things up when it comes to casting. Throughout Season 6, viewers got acquainted with Cree Campbell, daughter of hip-hop icon Uncle Luke. And while many viewers believe she has been a great addition to the cast, others are not quite sold as of yet. So, with Season 7 set to hit the small screen, viewers have one question in mind: Who is on the Growing Up Hip Hop Season 7 cast? Read on to get your answer.
Article continues below advertisement
'Growing Up Hip Hop' Season 7's cast is filled with returning stars and a few newbies.
For folks who can't get enough of the hilarious cast members on Growing Up Hip Hop, you're in for a real treat. Not only is the majority of the cast returning, but this season we'll also be able to dive a bit deeper into their lives
Fans can expect to see rapper and fan-favorites Lil Twist, Briana Latrise, and Tahira "Tee Tee" Francis make their return. The Simmons trio — Angela, Jojo, and Vanessa — will also be making a return along with Jojo's wife, Tanice.
Stevie J's daughter Savannah Jordan, Cree, Egypt, Sam, Tyran, and Salt 'N' Pepa rapper Sandra "Pepa" Denton will also be featured this season. And of course, viewers can expect appearances from Uncle Luke, Stevie J, Mack Maine, Treach, and Lil Eazy E, who will be present to share advice and provide guidance to the young ones.
Article continues below advertisement
However, producers have decided to stir the pot by bringing on Sakoya Wynter, daughter of Jojo Hailey, who exchanged words with Tanice on Season 6. Her father will be featured on the show as well.
Fans will also appreciate the fact that hip-hop icon Layzie Bone of the group Bone Thugs-N-Harmony will be on the show too.
Article continues below advertisement
The 'Growing Up Hip Hop' trailer set the tone for the Season 7.
You can always count on a trailer to give you the perfect tease of what's to come, and the Growing Up Hip Hop Season 7 trailer did not disappoint. To kick things off, viewers learned that the drama is at an all-time high, thanks to a snapshot of various cast members looking annoyed.
Article continues below advertisement
As the trailer continues, Briana introduces us to the season's madness and starts off with Tee Tee enjoying her bachelorette party. She also goes on to introduce the three new cast members along with new drama.
Angela reveals to the ladies that she is moving to Atlanta. And while they're shocked, it's clear that Angela may be running from something — which we'll likely find out as the season progresses.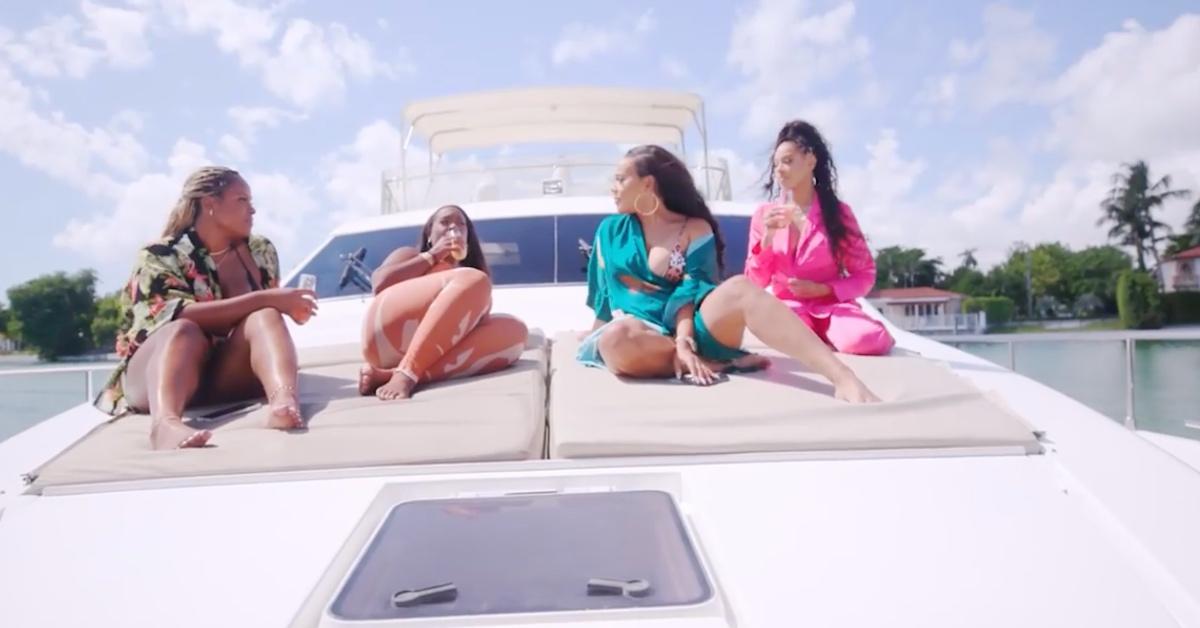 Article continues below advertisement
Jojo and Tanice are going through marriage struggles that center around caring for their children, and things look pretty tense. Meanwhile, the planning of Tee Tee's upcoming nuptials has caused her a significant amount of stress.
We go on to learn that Sam has found himself in legal trouble — surprise, surprise. He's facing charges of assault with a deadly weapon, which can lead to some serious jail time. And since his fiancée Egypt was involved in the fight, Papa Treach is not happy.
Cree and Savannah have found themselves in drama with newbie Sakoya. While it's unclear what the beef is about, someone brought Sakoya's son into the mix, and we all know that children are off limits. So, fists may fly.
Article continues below advertisement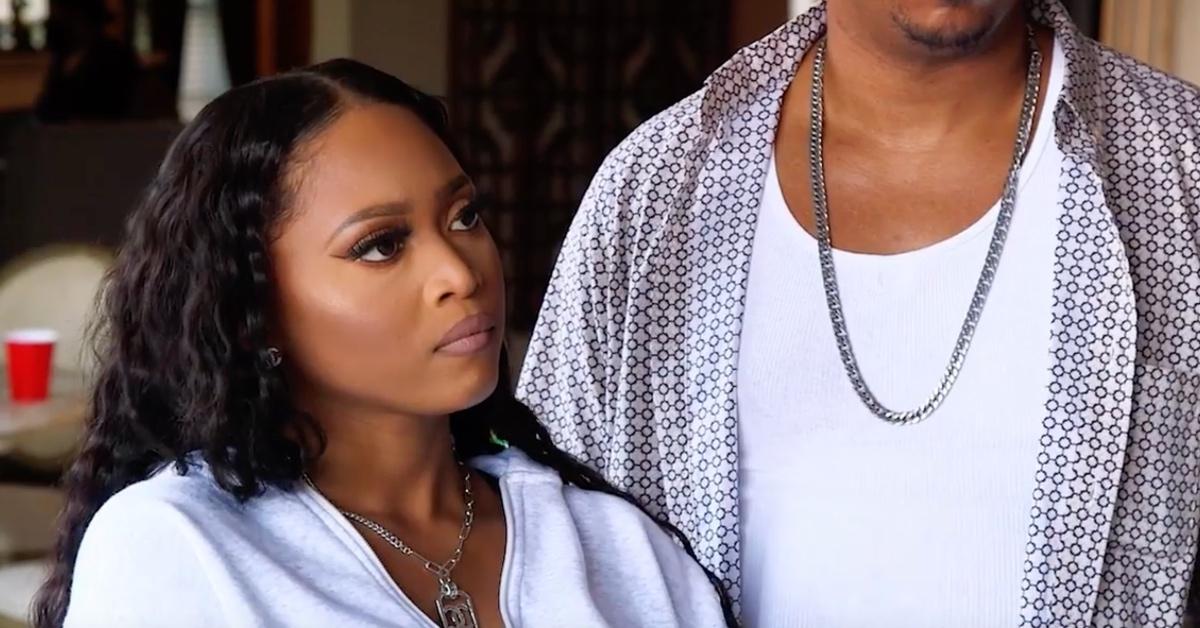 Twist may also be facing jail time and gets a dose of tough love from his father-figure and fellow Cash Money records artist Mack Maine. And of course, the firecracker Briana also has issues with the law after the police tried to enter her home.
In other words, viewers will have a lot to unpack this season.
Catch the Season 7 premiere of Growing Up Hip Hop on Thursday Jan. 6, 2022, at 9 p.m. EST on WETv.