'Growing up Hip Hop' Star Sakoya Wynter Comes From a Musical Background
Viewers of Growing up Hip Hop may need some more time to warm up to Sakoya Wynter. It's clear that she is a gorgeous and talented young woman, but her drama with Tanice Simmons has rubbed many fans the wrong way. For several, the general consensus is that Sakoya may be trying to make a name for herself.
Article continues below advertisement
Appearing on any reality TV show to try and establish yourself and your brand is common, but Sakoya already has the connections needed to catapult her career. Many of the cast members on Growing up Hip Hop are children of famous names in the music industry, and it turns out that Sakoya is, too.
So, who are Sakoya Wynter's parents? Read on as we give you the full scoop.
Article continues below advertisement
Sakoya Wynter is the daughter of Jojo Hailey, of the R&B duo K-Ci & JoJo.
If you've been to a plethora of weddings, chances are the song "All My Life" by K-Ci & JoJo is a ballad you remember. Sakoya's father, Joel "Jojo" Hailey is one of the members of the legendary duo, alongside his brother Cedric "K-Ci '' Hailey, per All Music.
Throughout their career, K-Ci and JoJo were able to release five studio albums — three of which went platinum.
Aside from creating timeless music that many of us and our parents still jam to, the duo was nominated for three Grammy awards: Best Rap Performance by a Duo or Group, in both 1997 and 1999, and Best R&B Song in 1999.
Article continues below advertisement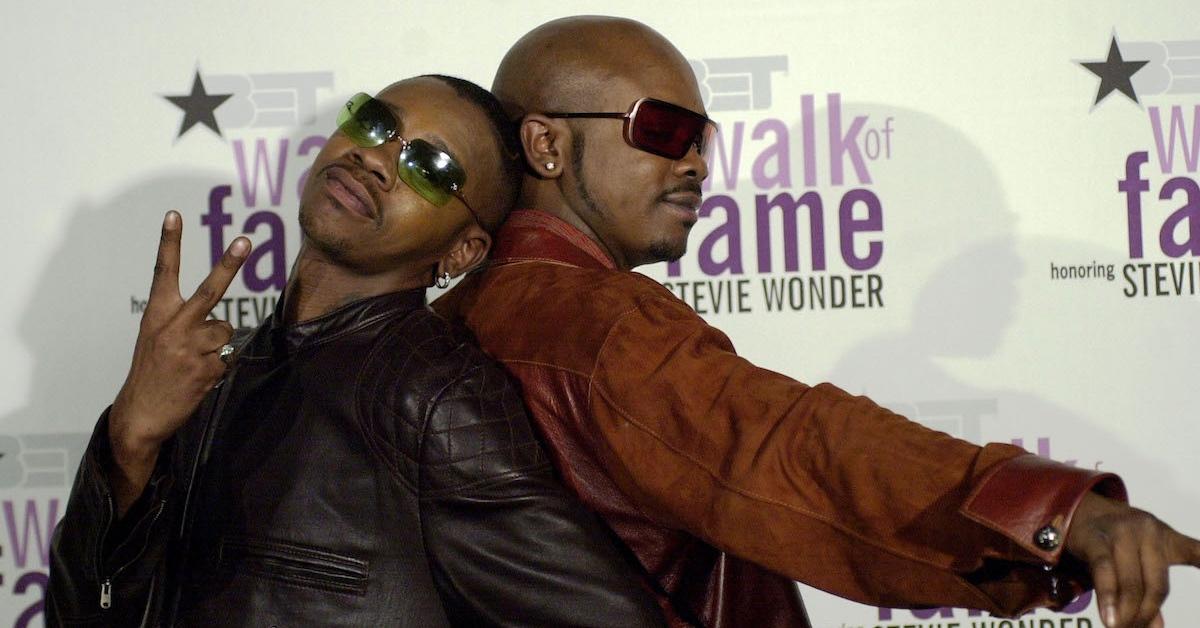 The group's final album, "My Brother's Keeper," was released in 2013. But just because he's no longer working with K-Ci doesn't mean that Jojo has left the music industry behind.
Reality Titibit reports that Jojo continues to make music and has even created his own record label, JT Entertainment. Working alongside his wife, Tashaunda "Lady T" Hailey, the couple have signed several artists, including Sakoya and her younger sister, who is known as Tiny Hailey.
Article continues below advertisement
Fans do not want to see Sakoya back on 'GUHH.'
Coming in hot is not always the best strategy on reality TV. Although Sakoya has only appeared on the show for two scenes — one that featured a verbal spat with Tanice at the music showcase, and the other that saw her in the studio with her team — fans have had enough of the star.
Article continues below advertisement
For the most part, social media thinks that Sakoya is trying to start drama with Angela Simmons for getting in the way of Sakoya rekindling her relationship with Daniel Jacob, who she refers to as her baby daddy. And while Angela and Daniel were indeed once an item, that ship has officially sailed. So it doesn't make sense for Sakoya to have any beef with the star due to her past relationship.
Article continues below advertisement
And while many people appear on GUHH in an effort to expand their music careers, starting problems with the cast – like Sakoya has – is an easy way to ruin that opportunity.
Article continues below advertisement
Having said that, since reality TV showrunners love drama, there is a chance that Sakoya may be invited back on the show for Season 7. Plus, with Jojo Hailey as her father, the family might be able to work some magic behind the scenes.
However, Sakoya should take a different approach if she does join the cast for Season 7. Instead of allowing the drama to overshadow her talent, it would be best for Sakoya to put her music first.