'Growing Up Hip Hop's Sakoya Wynter Says She Wants Her Parents "To Be Happy" Amid Separation (EXCLUSIVE)
Who are Sakoya Wynter's parents? The 'Growing up Hip Hop' star is getting candid about the state of her parents' relationship.
Viewers of Growing Up Hip Hop have changed their tune when it comes to Sakoya Wynter. Although Sakoya's first season on the show — Season 6 to be exact — was a bit bumpy due to tiffs with Tanice Simmons, Cree Campbell, and Savannah Jordan — the singer has made peace with some and has won over fans in the process.
Article continues below advertisement
Many of the cast members on Growing Up Hip Hop are children of famous names in the music industry, and it turns out that Sakoya is, too.
And now that whispers about the state of Sakoya's parents' marriage continue to fester as her mother is involved in a new relationship and her father is battling health issues, fans have questions. In an exclusive interview with Distractify, the reality star opened up about her parents and the status of their marriage.
Article continues below advertisement
Sakoya Wynter shares that she simply wants her parents to "be happy" amid their separation.
Fans of GUHH have mixed feelings about the news of JoJo and Tiny's separation. On one hand, many believe that their happiness comes first and if a separation brings that happiness to fruition everyone should be happy. On the contrary, some folks believe that Jojo and Tiny should work on their marriage.
And while Sakoya falls under the latter, she's recently changed her tune with wanting her parents to be happy, even if that means throwng in the towel on the marriage.
"I feel like it's time for them to go their separate ways because obviously, it's ran its course," Sakoya exclusively told Distractify. "My mother has moved on and my dad is moving on as well. So I feel like just I want both of them to just be happy and try to just live their best life."
Sakoya went on to share that tomorrow's not promised so it's essential for everyone to live their life on their own terms.
Article continues below advertisement
Sakoya added, "Moving forward, I just feel like whatever they want to do honestly ... reconcile, be the best of friends, and just move forward and take care of their business."
Hopefully, Jojo and Tiny can remain friends and be the best co-parents to their children.
Article continues below advertisement
Sakoya Wynter is the daughter of Jojo Hailey, of the R&B duo K-Ci & JoJo.
If you've been to a plethora of weddings, chances are the song "All My Life" by K-Ci & JoJo is a ballad you remember. Sakoya's father, Joel "Jojo" Hailey is one of the members of the legendary duo, alongside his brother Cedric "K-Ci '' Hailey, per All Music.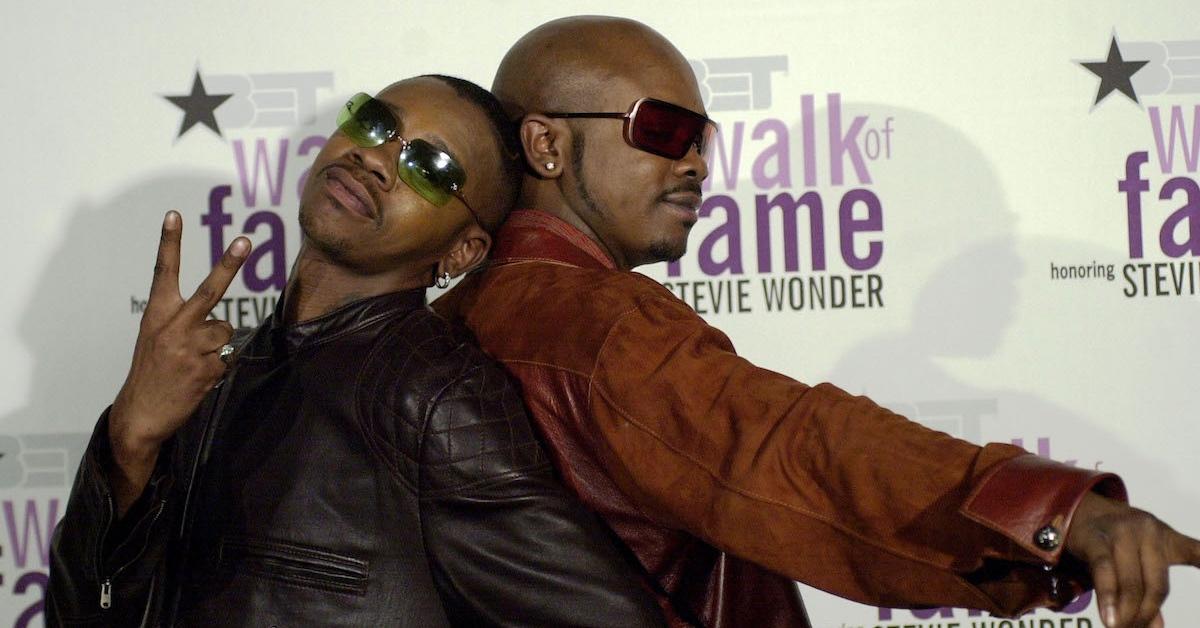 Article continues below advertisement
Throughout their career, K-Ci and JoJo were able to release five studio albums — three of which went platinum.
Aside from creating timeless music that many of us and our parents still jam to, the duo was nominated for three Grammy awards: Best Rap Performance by a Duo or Group, in both 1997 and 1999, and Best R&B Song in 1999.
The group's final album, "My Brother's Keeper," was released in 2013 — but just because he's no longer working with K-Ci doesn't mean that Jojo has left the music industry behind.
Reality Titbit reports that Jojo continues to make music and has even created his own record label, JT Entertainment. Working alongside his wife, Tashaunda "Lady T" Hailey, the couple have signed several artists, including Sakoya and her younger sister, who is known as Tiny Hailey.
Article continues below advertisement
Catch new episodes of Growing Up Hip Hop on Thursdays at 9 p.m. EST on WeTV.