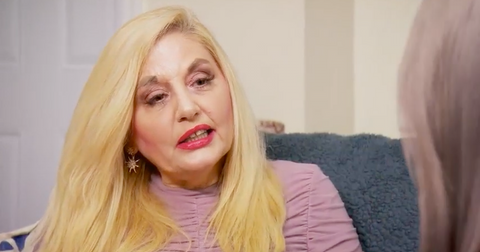 Kelly's Advice to Blair Is Not to Get Married on 'Bride and Prejudice' (EXCLUSIVE)
By Shannon Raphael

Updated
On Lifetime's Bride and Prejudice: Forbidden Love, three couples with vast differences are deciding if they should get married despite the seemingly insurmountable hurdles in their relationships, or if they're better off breaking up.
For the entirety of Season 2, couple Blair and Chris has dealt with the disapproval from Blair's mom, Kelly. While the pair tried to sit down multiple times with Kelly to discuss her preconceived notions about her daughter's boyfriend, she never changed her mind.
Kelly tries to talk Blair out of marriage in exclusive 'Bride and Prejudice' clip.
Much to Kelly's disappointment, Blair and Chris got engaged. On the April 30 season finale, the two are set to walk down the aisle — but not if Kelly has her way.
In a clip obtained exclusively by Distractify ahead of the finale, Kelly meets with her daughter one last time to try to talk her out of the wedding.
Will Bride and Prejudice's Chris and Blair make it down the aisle? Read on to find out how Kelly's meeting with Blair goes.
Kelly asks Blair to reconsider marrying Chris three days before their wedding.
In the exclusive clip, Kelly decides to go to Blair's home to directly ask her about whether the marriage is really a good idea. Though it's just three days before Chris and Blair are set to get married, Kelly has no issues with potentially ruining her daughter's big day.
"I just do not feel that Blair and Chris are ready to get married," Kelly says in her confessional. "It's too soon, it's too quick, it's too fast. I'm coming to Blair's house tonight to give my last words of advice about Chris and her getting married so quickly — just to make sure that she's ready."
While Kelly is making it seem like her disapproval stems from the speed of Blair's engagement and wedding, as viewers remember, Kelly expressed several stereotypes about Chris's ethnic background upon their first meeting.
At Blair's house, she asks what is new with Kelly. That's when Kelly gives her final piece of advice.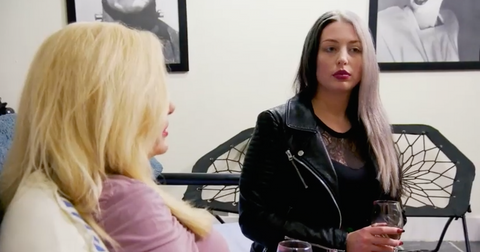 "I just wanted to sit down with you one last time, with you and I, and make sure that you're going down the right path with Chris, since you guys decided that you're going to get married," Kelly says. "So you're still in that headspace and going in that direction?"
While Blair considers her mother's question, a flashback of an earlier interaction played. In it, Kelly refused to give her daughter her approval for the wedding to go forward.
Kelly never gave Blair and Chris her blessing.
"My mom didn't actually give Chris and I a blessing for marriage," Blair says in her confessional. "My mom says that she accepts our relationship, but that's not a blessing. And now she's here one last time to try to talk me out of it and it's really frustrating."
In Blair's silence, Kelly tells her that nobody would blame her if the wedding gets called off.
"You know, as between mother and daughter, I just want to make sure that you're really sure that this is what you want to do," Kelly explains. "It's your decision, and if you change your mind, nobody is going to hold that against you."
"I am sure," Blair responds, much to her mother's disappointment.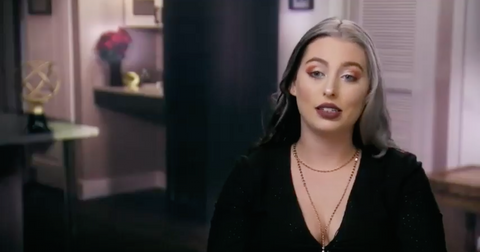 In Blair's interview confessional, she notes that nothing has been able to deter her from wanting to wed Chris. The obstacles in their relationship have only made them stronger.
"I've never been more sure about anything in my life," Blair says in her confessional. "I know I want to marry Chris no matter how many times she asks."
"He's definitely the one," Blair says to her mom.
Though Blair has been fighting the entire season for her mom to give Chris a chance, she's still not given up hope that she'll get a blessing ahead of her nuptials.
Blair gives Kelly one last chance to give her marriage a blessing.
Blair's persistence in trying to get her mother's approval is admirable, though unrealistic. After her mother tells her to consider pushing back her wedding or canceling it altogether, Blair asks one final time if Kelly wants to give her a blessing.
"The only question I have is if my mom is ever going to approve of it," Blair says in her confessional.
She then addresses her mother head-on. "Any last words for Chris and I before we do the thing?" Blair asks.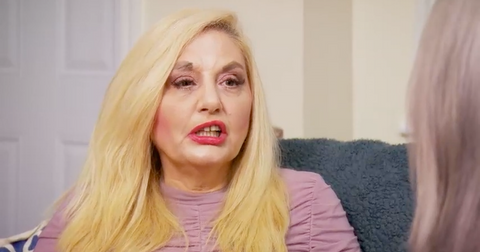 "No," Kelly replied.
With Kelly's lack of grace in showing her daughter that she supports her marriage, Blair wonders if her mom will even show up to the ceremony.
"It hurts that my mom still can't accept my relationship with Chris even after all of the sh-t we've been through in this entire process," Blair says in her confessional. "If she still doesn't approve after all this time, it makes me wonder if she's even going to show up to our wedding."
You'll have to tune in to the season finale of Bride and Prejudice: Forbidden Love to find out if Kelly attends her daughter's wedding.
Bride and Prejudice: Forbidden Love airs on Lifetime on Wednesdays at 10 p.m., right after new episodes of Married at First Sight. It's produced by Kinetic Content.