Bride Suggests Charging for Drinks at Her Wedding
Weddings can get expensive — so is this bride wrong for wanting to have a cash bar at hers?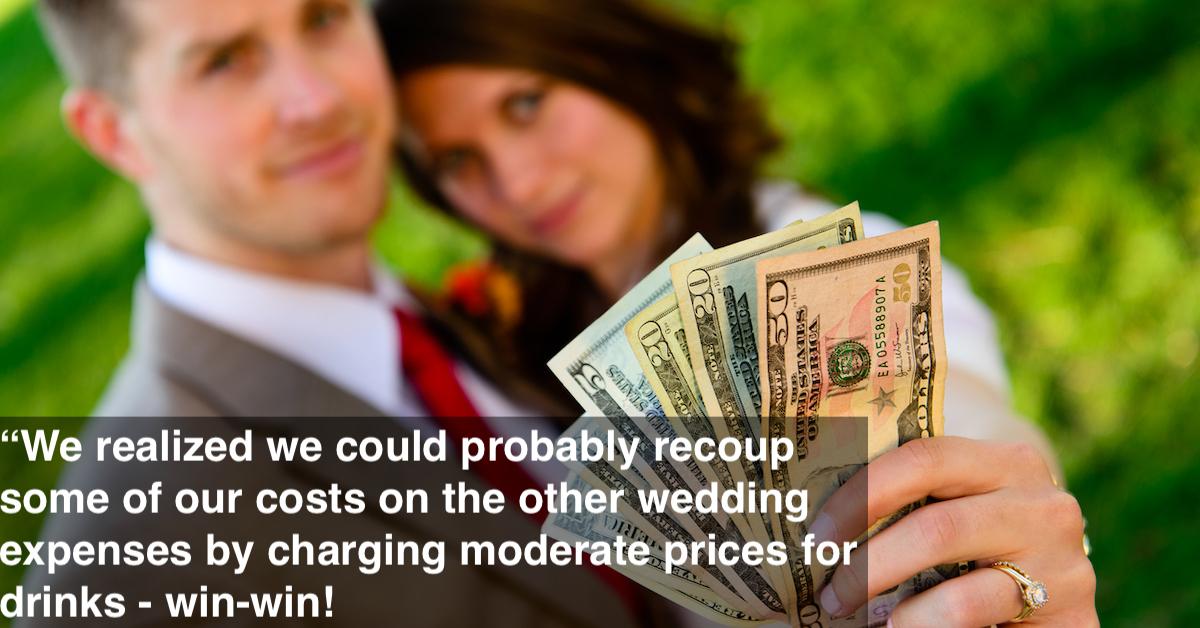 Anyone who's thrown a wedding before, either as part of the happy couple or as a parent, knows the festivities can get expensive very quickly. And perhaps one of the biggest expenses for a wedding is the alcohol tab. It's not cheap to provide celebratory toasts for 100 or more of your closest friends and relatives.
Article continues below advertisement
While it's not unheard of to avoid the cost entirely by having a dry wedding or offset it by offering a cash bar, it's looked down upon by most etiquette experts. Yet it's not unheard of. What definitely seems to cross the line from "tacky" to "wow, you're a jerk," however, is to try to make money off your wedding by charging people to tipple.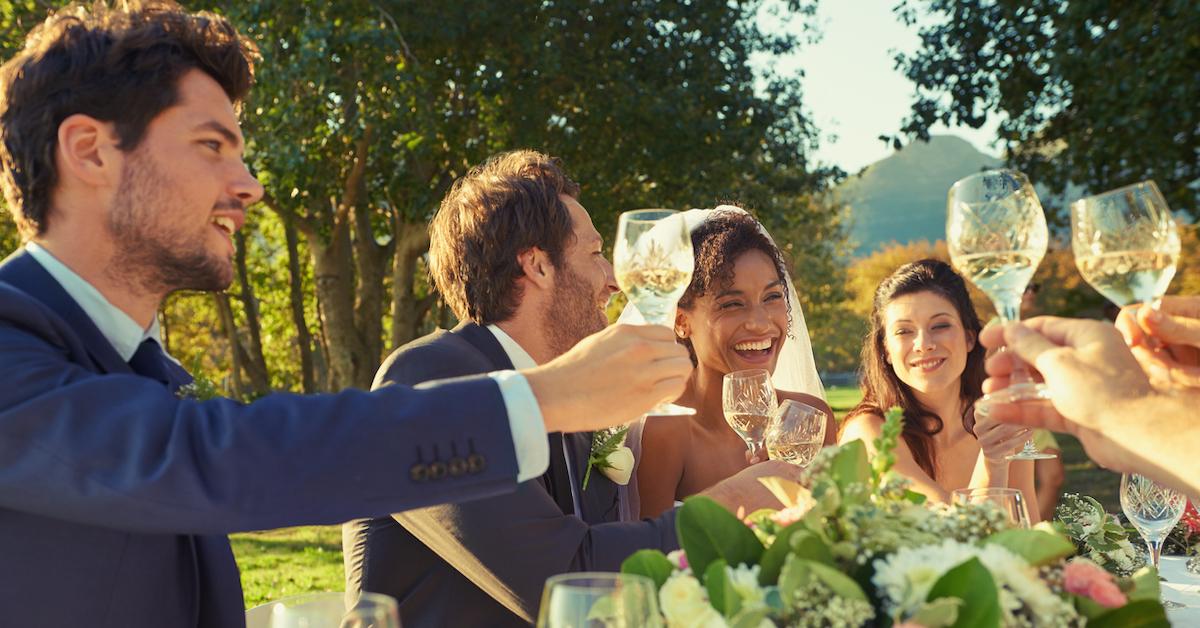 Article continues below advertisement
A bride on reddit's "Am I the A-Hole?" sub didn't seem to get that, though. She seemed absolutely bewildered at loved ones suggesting she was on a bad path when she divulged her plan to not just have a cash bar but to stock it herself and have a bartender friend work it for free — then charge "moderate prices for drinks" on the big day.
The thrifty bride already found a few other cost-cutting measure, like buying a second-hand dress, having a college friend who owns a catering business do the food, and a free venue, since it happens to be her uncle's farm. All told, she expected the total cost of the shindig to be around $2,000. That is certainly a lot of money for a regular party, but it's very much on the low end as far as weddings are concerned.
Article continues below advertisement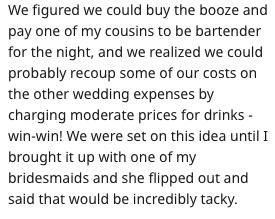 Setting aside the debate of whether cash bars are always uncouth, this bride seems to think "it's ridiculous to pay to get everybody drunk," but doesn't think it's ridiculous to expect all her family and friends who are traveling, sometimes from afar, to attend her wedding to not only purchase gifts, pay for accommodations and transportation, and then, on top of it all, pay their way into the wedding if they want to have more than water or soft drinks.
Article continues below advertisement
And worse, she seems to think it's cool to possibly come out with a profit by the end of the day. The arbiters of reddit were sure to explain in detail what was wrong with her "win-win" solution. Aside from being rude, one person pointed out it may also be illegal. Since she's talking about stocking and staffing the bar herself, she would essentially be operating a bar without a liquor license.

Article continues below advertisement
When you have a cash bar at a wedding or party, the catering service operating the bar is typically licensed and bonded in accordance with state and local laws. When you're charging people for alcoholic beverages, you are assuming liability, which is why most ordinances pertaining to bars have laws about who can serve and the consequences for overserving, serving minors, and other possible violations.
As expensive as weddings can be for the couple involved, they often lose sight of the costs to their loved ones. While it may be the happiest and most important day in your life and perhaps even your parents' it's pretty arrogant to assume the rest of your friends and family will be overjoyed to dress up, trek out to a farm in the sticks, drop $200 on a registry gift, and then shell out $5 for every glass of champagne they tipple.
Article continues below advertisement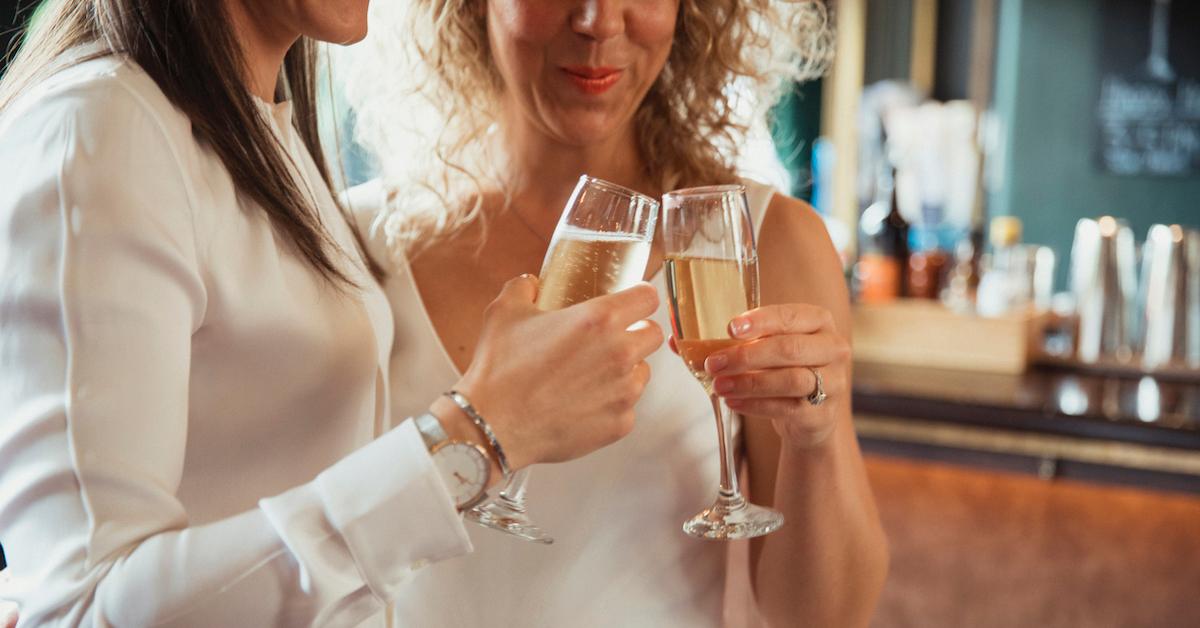 The expected gift (plus any other costs incurred to attend a wedding whether you're local or have to travel) are already assumed to be the "price of admission." So while this couple may not intentionally be trying to profit off their wedding, it seems that way to the majority of people who read their story.
Article continues below advertisement
"There is already an expectation to give a gift," suggests alienfoster. "With 150 guests for a $2k wedding [they] are going to receive much more in gifts than the cost of the wedding. They are already making a profit then they want to make even more money from their friends and family. They don't want a wedding, they want a cash grab."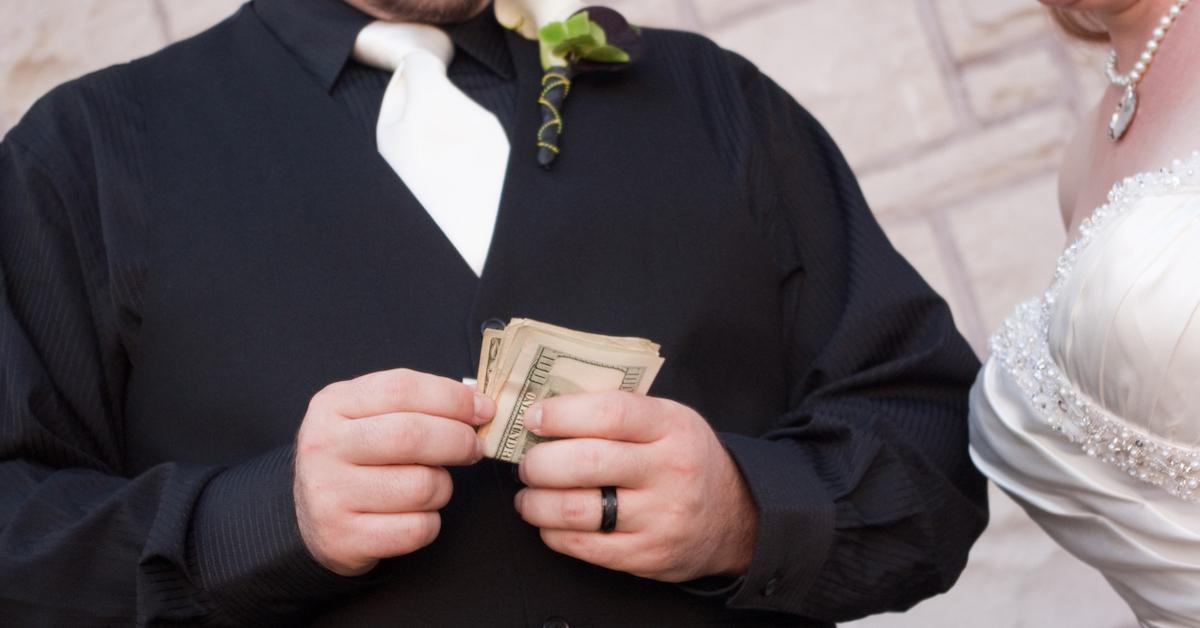 Article continues below advertisement
While many argued that alcohol isn't even required of a wedding, and they could just as easily have a dry one, others suggested this is a slippery slope. "Yeah why not charge for the food while you're at it? Parking? Cake fee for the guests? You can turn any interaction into an opportunity to make money off your friends and family if you like but, uh, maybe that shouldn't be a priority for major life events."
And this is really the root of the problem for many users on reddit — not that this bride wants a frugal wedding or balks at the idea of paying to get her guests drunk, but that she is overlooking the long-term consequences of trying to make money off her big day.
While in the end she might feel a lot more secure about her bank balance, it will affect her relationships with friends and family, who will always remember that to participate in her life's big celebrations there may be a price of admission.