Runaway Brides Tell the Stories of How and Why They Fled the Scenes of Their Own Weddings
Sometimes people don't realize they're making a mistake until it's almost too late.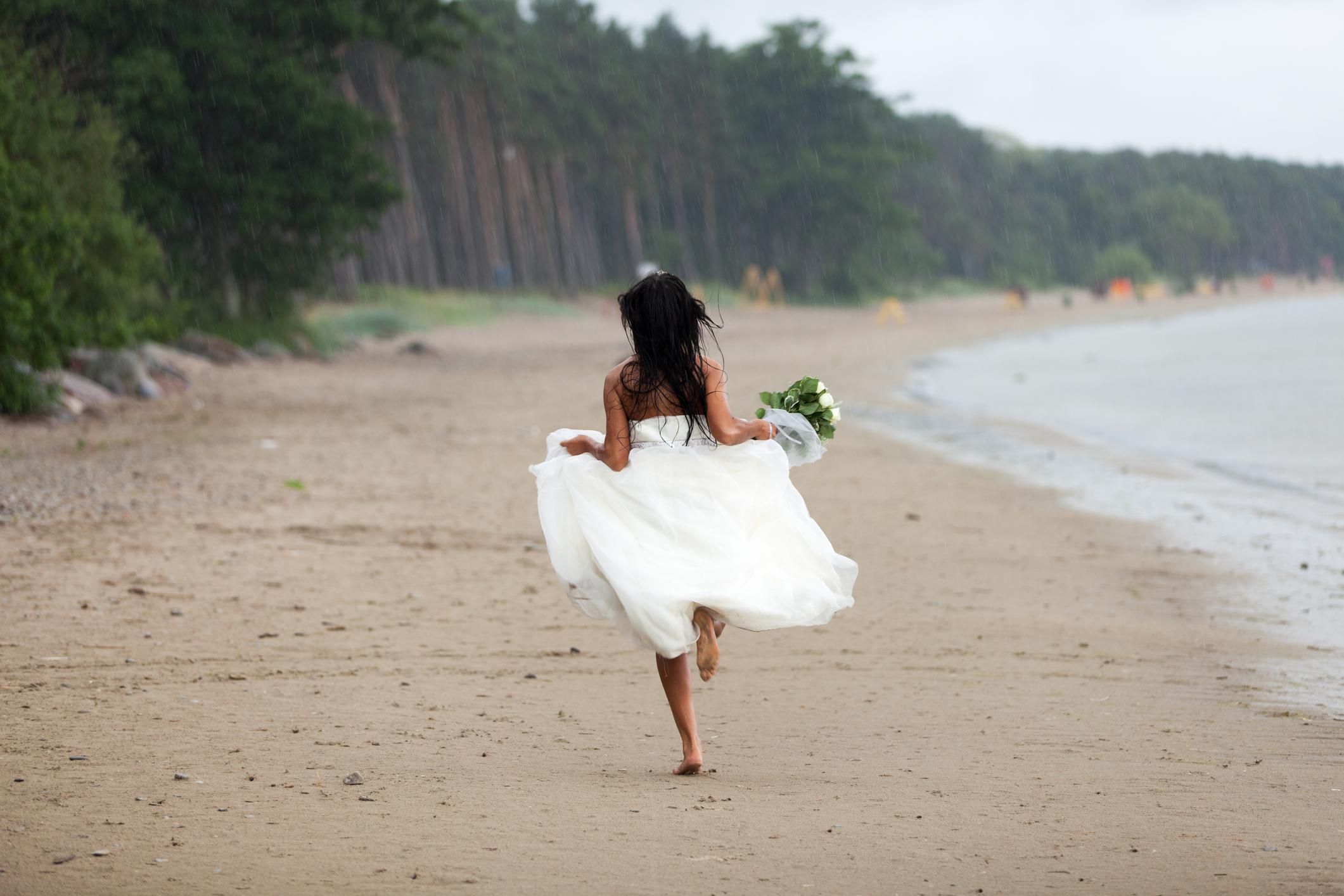 Runaway Bride isn't just a movie starring Julia Roberts. It's a real thing that happens sometimes. This AskReddit thread is chock full of dramatic stories of runaway brides explaining how and why they left their partners at or around the altar. Sometimes it takes the immediate prospect of marriage to put everything into perspective and make you realize that this is not the right life move for you.
Article continues below advertisement
1.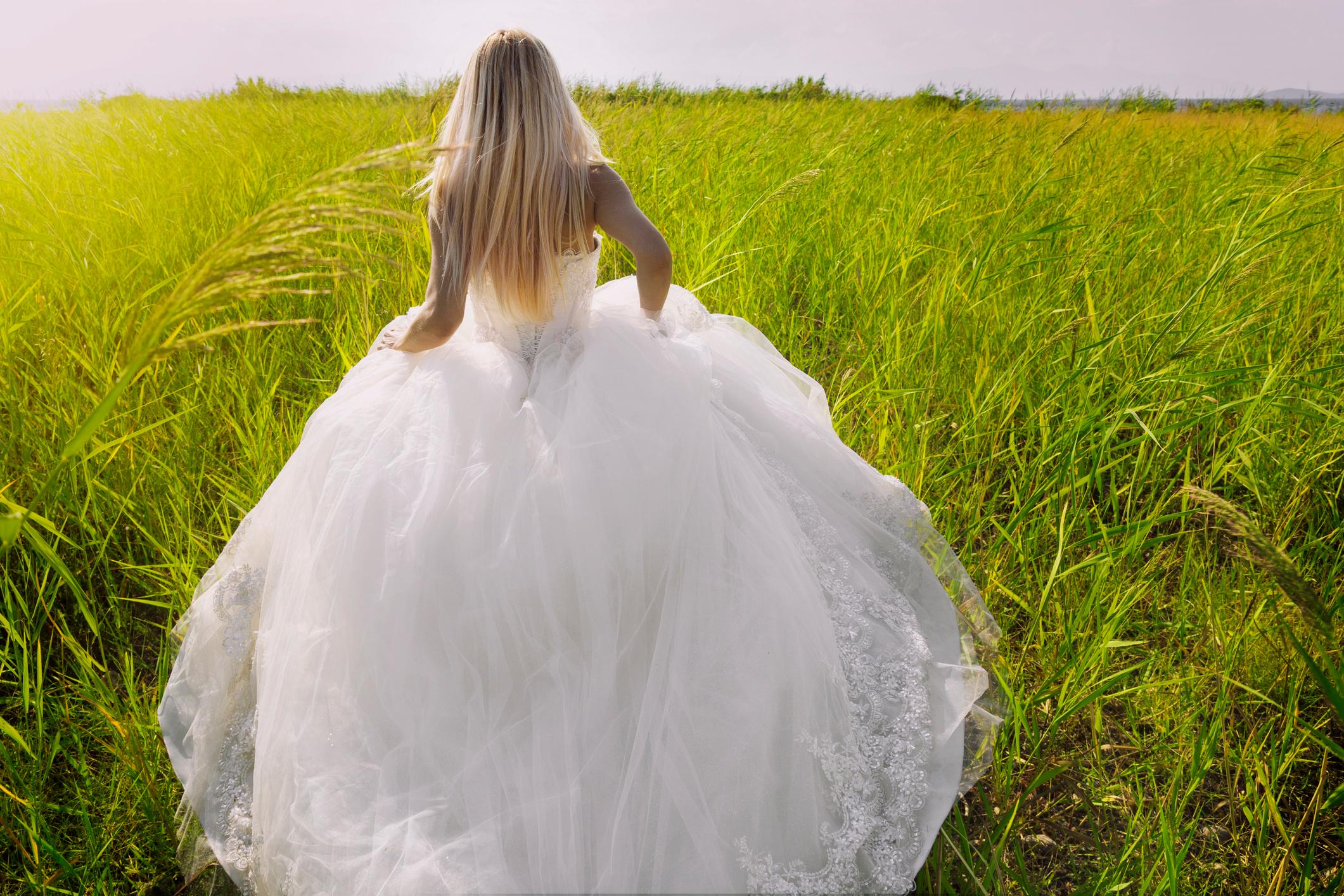 NearMayhem's story is truly a crazy one. On her 18th birthday, her boyfriend proposed to her in front of everyone at her party. She felt pressured, so she said yes, but she was just about to start college and knew she wasn't ready to get married. Her boyfriend agreed that they could have a long engagement, but less than three months later, her mom and his brought her dress shopping. They said it was never too early to start planning! The next thing she knows, she is picking out flowers and table arrangements...she's pretty much been bullied into planning a whole wedding she had no intention of planning for years.
2.
When they chose the venue, their first available date was two years in the future, so they booked it and she began to relax. But then, the venue had a cancellation and had a new date less than six months away. Her fiancé booked it...and the rest of the wedding, even printing the invitations without telling her. She repeatedly told him she wanted to wait to get married, and he just didn't listen. Neither did his family or her own mom. Finally, she realized she was being manipulated, and she broke it off.
But that's not where this ends. Two months later, the boyfriend's mom called and asked about final dress fittings. He hadn't told her the wedding was off! The next week, they were sent a bill for half of the things the boyfriend's family had paid for for the wedding that wasn't going to happen. They went to court and she proved the relationship was over before those purchases were made. What a story.
Article continues below advertisement
3.
This story is equally insane but for different reasons. QuintinTheKitten has a friend who didn't realize she was getting married until she was walking down the aisle. Her traditional Indian parents arranged a marriage for her but told her that they were going to a cousin's wedding. They tricked her into wearing white and then arrived just before the bride was supposed to walk down the aisle. Her father took her arm and started walking her through the crowd. As she looked around at all those smiling and crying faces, she realized she was the one who was supposed to get married that day.
She was completely shellshocked (obviously). Luckily she had an aunt who grabbed her arm and pulled her out of the church and away from that situation forever.
Article continues below advertisement
4.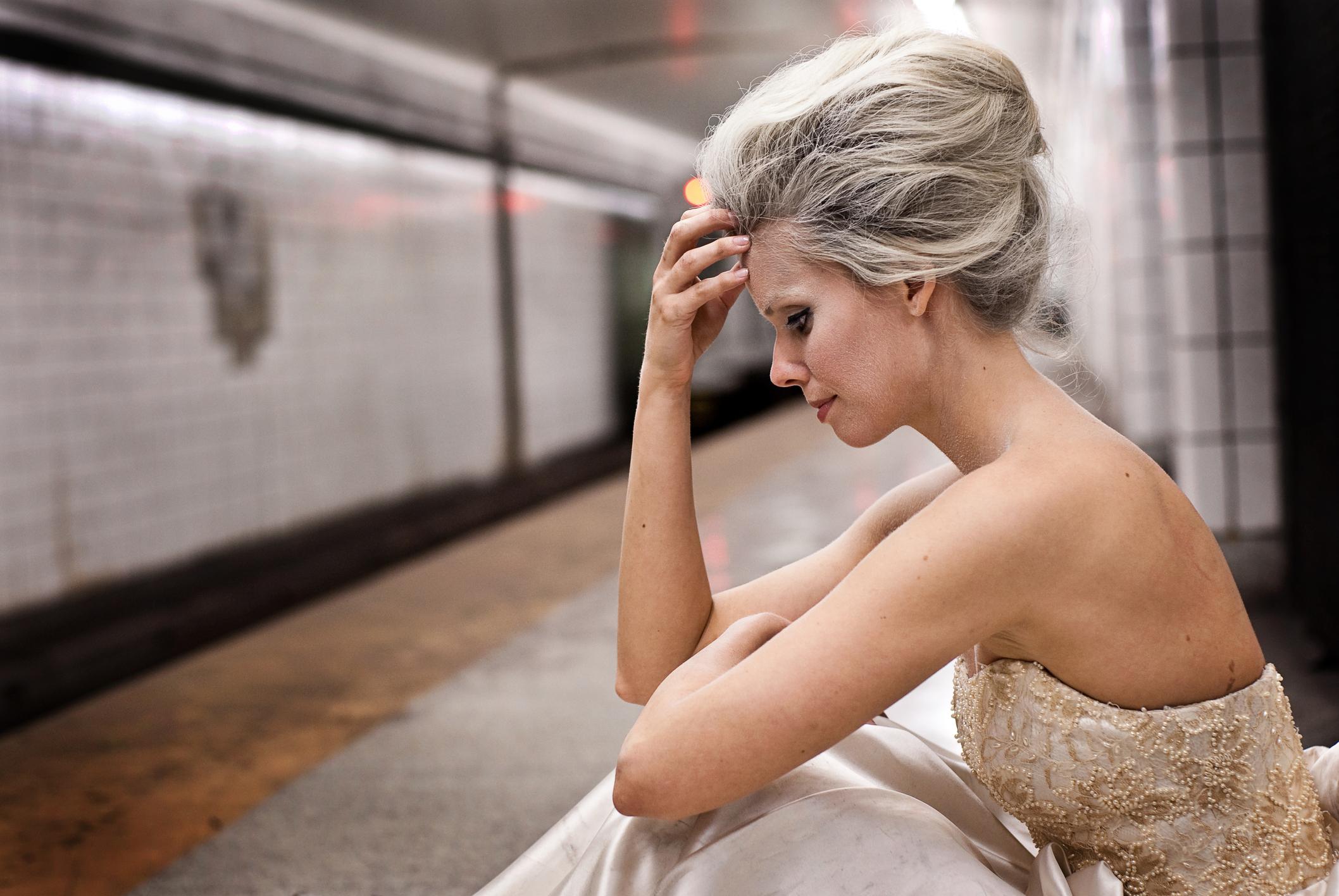 This next story is really the story of an online predator and a would-be child bride. Nightmaremain shares that when she was 12 years old, she started talking to a man online who vowed to take her away from her family. He was about 40 years old. One day he drove to her house to pick her up. She put on her "favorite white dress" and went outside to meet him, but then she froze. Her mom had just had another baby and she realized what she'd be missing out on if she left with this strange man. So she went back inside and never saw him again.
Article continues below advertisement
5.
Savageexplosive knows something they call a "serial fiancée." Apparently, "she dates guys right until they propose to her, then she says yes, starts looking for venues, dresses, etc., and then she calls off the wedding and breaks up with the guy." It seems like this is someone who gets a thrill out of the proposal and wedding planning process but doesn't actually want to commit to marriage. As one commenter put it, "'The chase is better than the catch,' I guess."
Article continues below advertisement
6.
Sometimes, women who are in abusive situations can't see a way out until they are about to tie the knot. That's what happened to a friend of turtoils. The night before her wedding, she admitted to her friends that her fiancé was emotionally and physically abusive. The next day, her family notified all the guests and a bunch of her friends forced themselves into the dude's house to gather her stuff. It may not have been the most convenient way for things to end, but at least she got out of a terrible situation before it got more complicated.
Article continues below advertisement
7.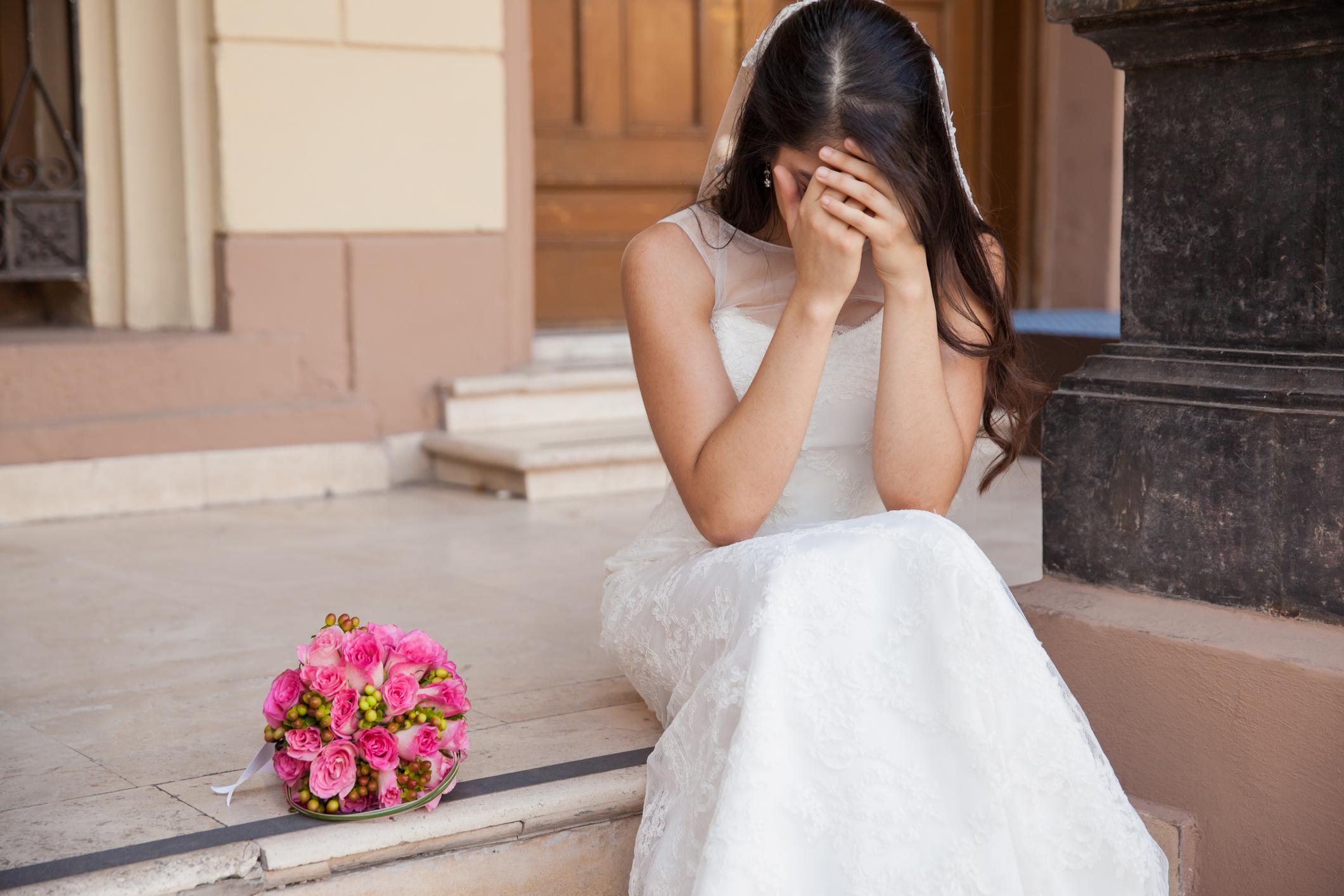 In a similar story, JenniTheBunni tells us about her friend Cheyenne, who had a volatile on-again-off-again relationship with this guy named Nick since they were in high school. On the day of their wedding, Cheyenne disappeared 15 minutes before she was supposed to walk down the aisle. Jenni found her friend in town walking into a bar. There, Cheyenne confessed that Nick had been abusing her since high school. She was pregnant with his child, and that morning he threatened to kill her and her baby if she didn't behave.
Long story short, he's in prison and she's got a beautiful four-year-old daughter and a new partner.
Article continues below advertisement
8.
Faleboat had an ex who told him that she ran away from her wedding because she was about to marry an emotionally abusive man. On her wedding day, she started expressing concern to her father about the things her fiancé would say to her. So he stood up and said, "Let's go to Dairy Queen." When she was little they would always go to DQ to talk over their problems. They left the scene of the wedding, hashed it out over ice cream, and eventually went back to tell everyone that the wedding wouldn't be happening. Three cheers for supportive dads!
Article continues below advertisement
9.
This story has a pretty insane, coincidental ending. MoVodka's mom called off her wedding a few weeks before it was supposed to happen because she had caught her fiancé lying and hanging out in a hot tub with twin sisters. Three years later, she started dating the man who would become MoVodka's father. "She said meeting the family was especially awkward when she discovered my father had three sisters...who of which were the twins she caught her ex-fiancé with in the hot tub." Wow.
Article continues below advertisement
10.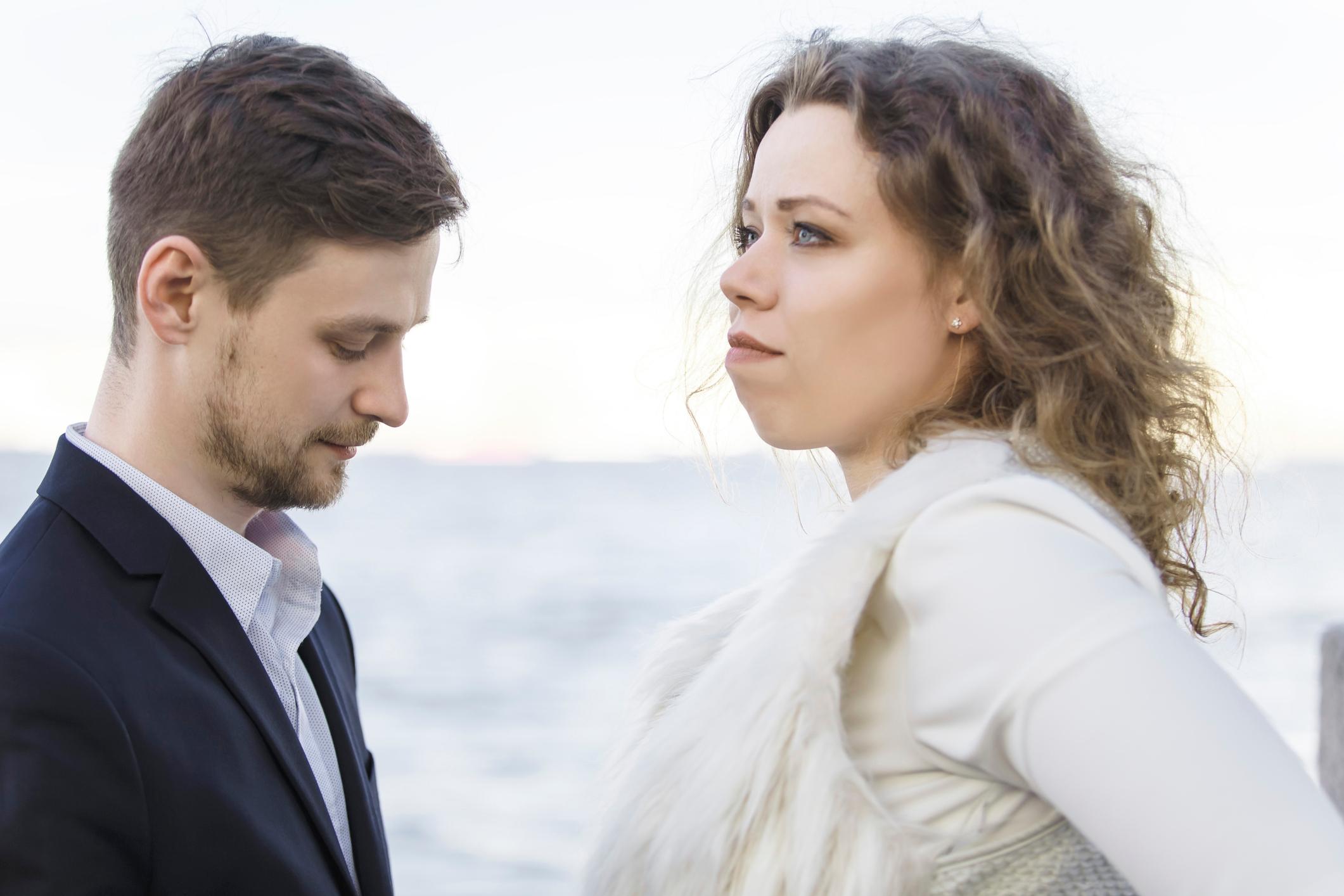 StoolToad9's dad was actually a runaway groom. It was the '70s and he felt pressured into proposing. They planned the entire wedding and then three days before it was supposed to happen, he realized his heart just wasn't in it. He knew the woman he was set to marry wasn't the one. So he sat her down and had "the most gut-wrenching conversation/argument/hell he had ever experienced."
But the icing on the cake is that this was the days before email and social media, so he had to call each guest individually and let them know what happened. Rough, but you have to follow your heart, right?!
Article continues below advertisement
11.
Sometimes you experience the last straw and that's what makes your decision for you. Denatured_enzyme's mom had a friend who was set to marry a man who by all accounts was great, except for his temper. The day before the wedding, he threw a terrible tantrum and threw an entire table at her head. She nearly died. That was obviously the last straw. She canceled the wedding and never spoke to him again, thank goodness.
Article continues below advertisement
12.
HungryHornyHigh's uncle simply didn't show up for his wedding at all. They explain that it was a loveless marriage that was set up for him in a small farm town. Instead, he ran away with the woman he loved. And the happy ending is that those two have been together ever since! Sometimes you have to follow your heart even if you end up disappointing the entire town in which you live. They'll get over it eventually.
Article continues below advertisement
13.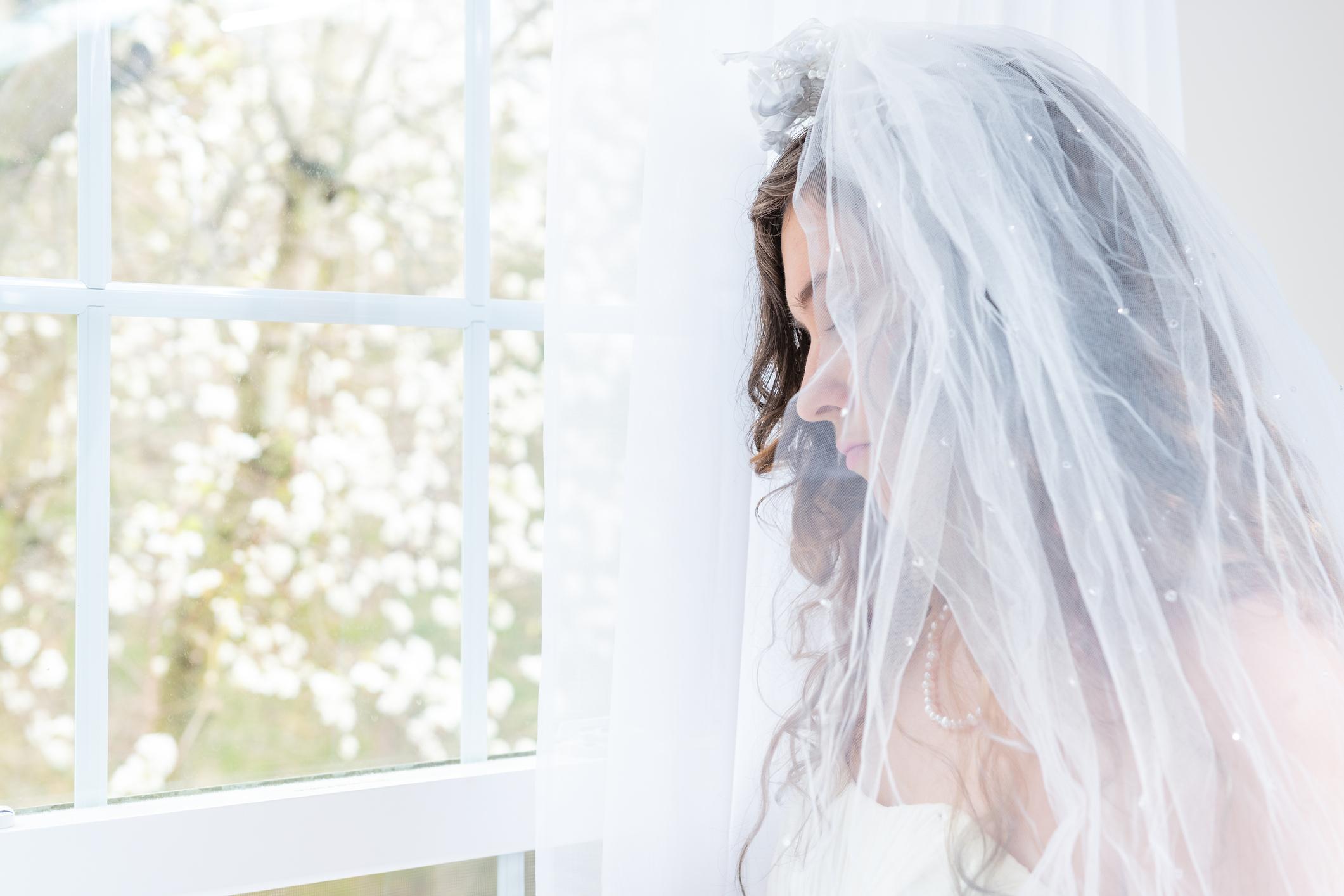 Madisonpreggers' cousin was supposed to marry this woman who ended up falling in love with a guy she met two days before they were supposed to get married. She ran off with this guy, who she's now been married to for around 20 years. Guess it really was true love. On the other hand, Madison wrote, her cousin is a mess, has been married three times and has multiple DUIs... So it seems like that woman made the right choice.
Article continues below advertisement
14.
Official_fox_news's best friend had just sent out invites for her wedding when her dad left her mom for another man after 28 years of marriage. This, understandably, shook her best friend to pieces, and she called off her own wedding because "she didn't know what she believed in anymore." This is so tough. Maybe she really loved the person she was supposed to marry, but the whole institution was just ruined for her.
Article continues below advertisement
15.
Last but not least is this bonkers story. Uglyslurp is a wedding florist who was hired for a wedding many years ago. The bride and groom were all set. It was two weeks before the wedding, and contracts were signed. The bride worked in the theater and was on tour, so as the florist, she had been mostly dealing with the groom, whom she describes as "pretty chill and laid back."
But he was not. Because it turned out that the groom was cheating on the bride with the bride's sister and the best man's girlfriend. What a turd! Can you imagine finding that out nearly a week before the wedding? These stories are insane. Here's hoping you never have to be a runaway bride and never cause anyone to be a runaway bride.