Guy Wants to Know If He's Wrong for Proposing to His Girlfriend at a Destination Wedding
He didn't do it at the reception, but now her sisters won't even talk to him because they thought his proposal was so inappropriate.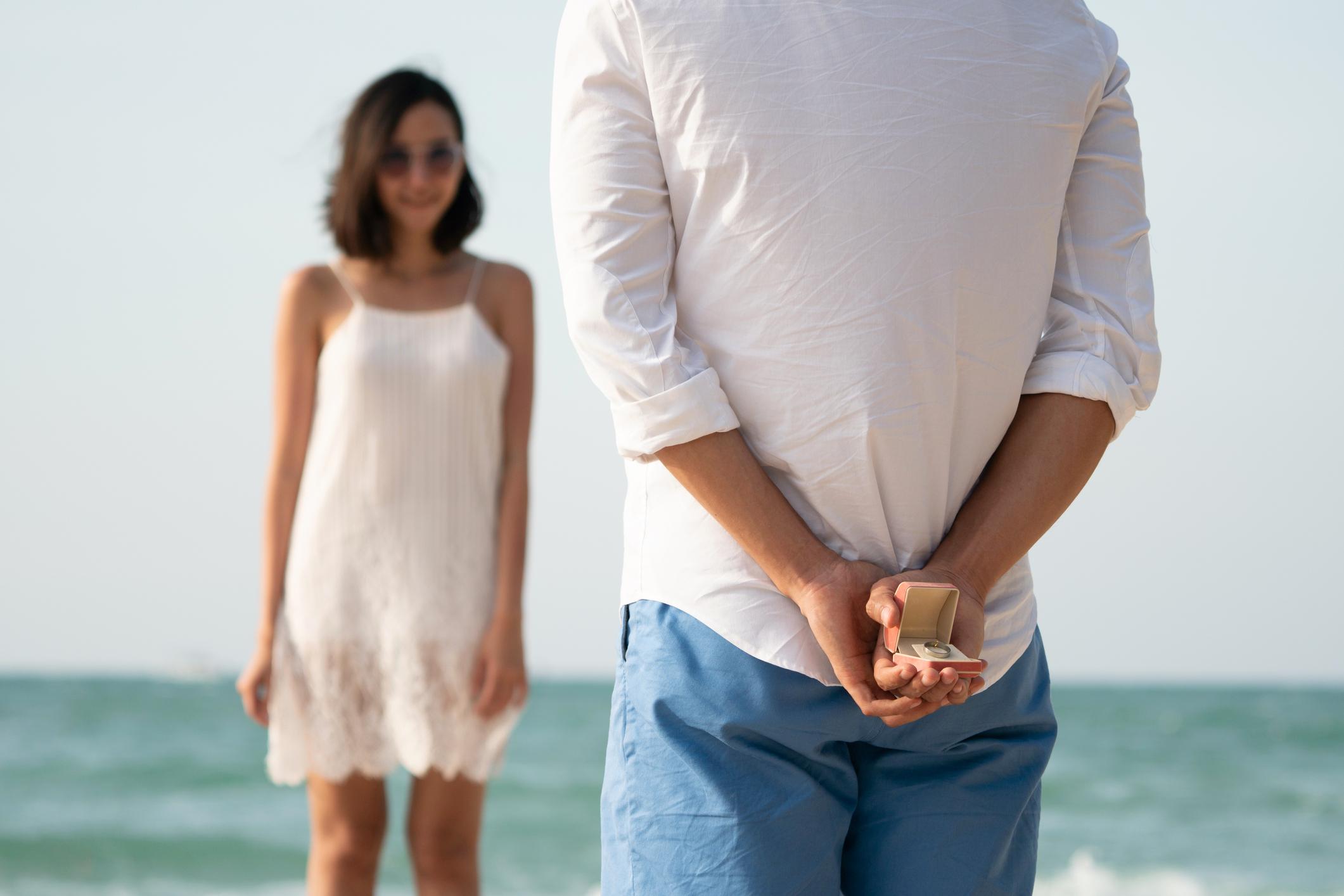 Every little girl grows up dreaming of being proposed to at someone else's wedding... Wait, no, that's wrong! Pretty sure when most people imagine their proposals, they don't happen while other people are getting married. Still, this guy proposed to his girlfriend while they were on vacation for her sister's destination wedding.
Article continues below advertisement
And he wants to know if he was wrong for doing so. He posted his question in Reddit's "Am I the A-hole?" where it seemed to push people's buttons because it garnered over 1,000 comments. You might have the same initial reaction I did to this, which was, "Heck no, dude! What a cheesy move!" But your perspective might change once you hear the whole story.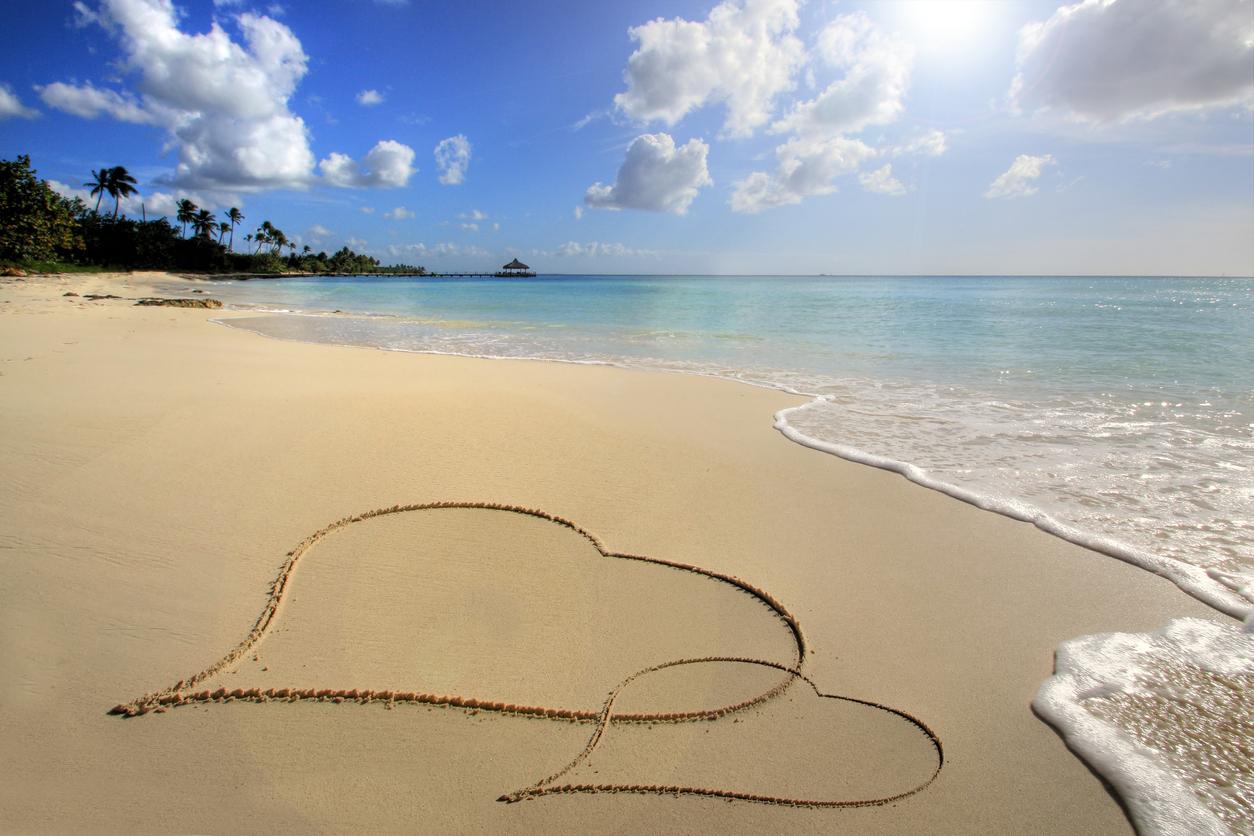 Article continues below advertisement
If you were to just read the title of the post, "AITA for proposing to my gf while on a vacation for a destination wedding?" you might go automatically to "YES DUDE." But there's more to this story. He might not actually be as insensitive as he seems, whether or not he ultimately made the right move.
He starts by saying this happened a whole year ago, and puts it out there that he proposed two days after the wedding. So keep that in mind.
They were in the Caribbean for his girlfriend's sister's destination wedding. According to the poster, "the wedding was always propositioned to us as 'our vacation but we just have to show up for a wedding on Saturday for an hour,' that was the description from the bride to be."
Article continues below advertisement
He got a ring the day before leaving for the wedding and his plan (he claims) was to propose on the plane ride home or right when they arrived home. He brought the ring with him because he wanted to show her dad and ask his permission, that old-fashioned-but-kind-of-cute tradition.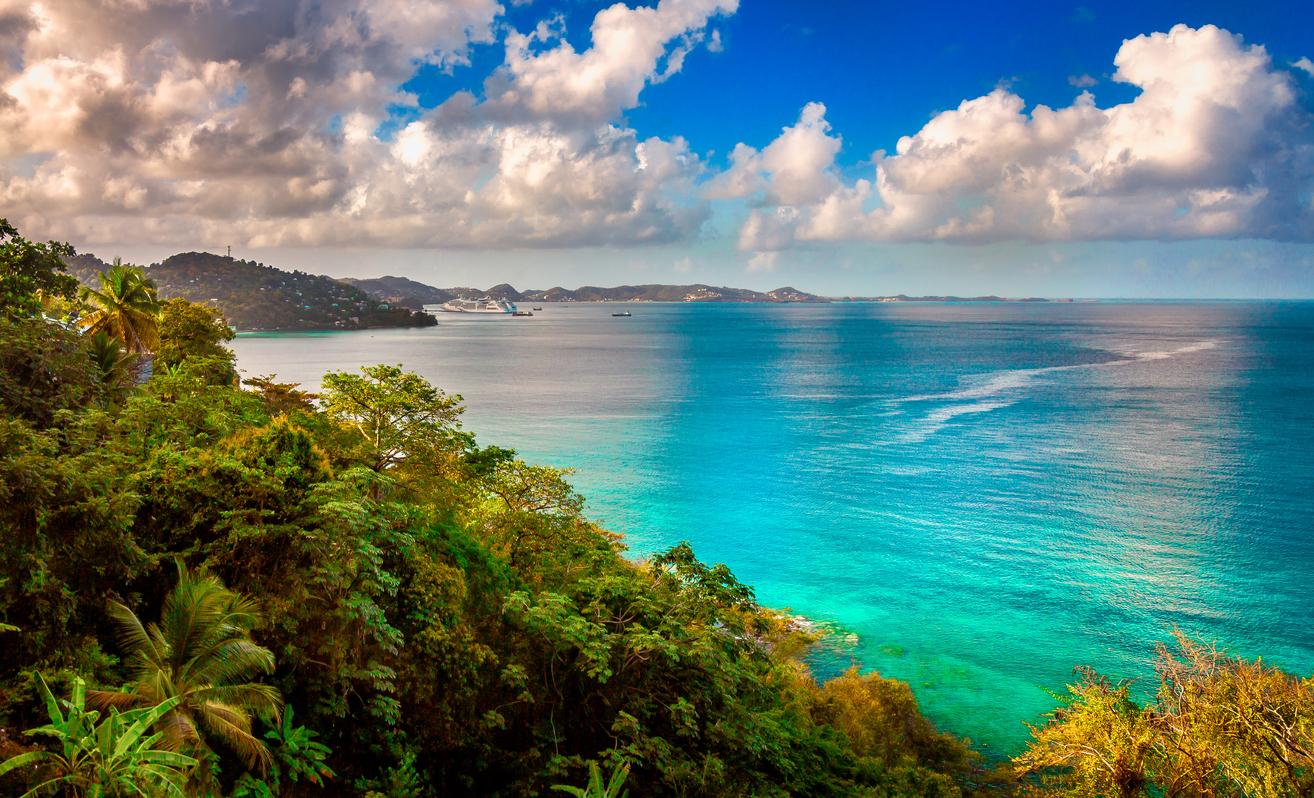 Article continues below advertisement
His girlfriend is the oldest of three sisters. They were on vacation to celebrate her youngest sister's wedding. The first day they arrived in the Caribbean, he told the middle sister (not the bride) his plan because he was really excited. She immediately flipped out and said, "Do not propose while you are here. I will kill you if you do that. I will make sure my whole family hates you." (That's almost verbatim, according to the poster).
I understand where she's coming from. She probably didn't want him to steal the spotlight from the youngest sister on her wedding day. She probably has a hard and fast idea of what a proposal should be, and she thought it was inappropriate. Still, it seems a little drastic to say she'd make everyone hate him if he did propose. Whatever. He dropped the subject and moved on.
Article continues below advertisement
The wedding went off without a hitch on Saturday. It was great. No drama. A couple days later, he finally had the chance to ask her father what he thought about proposing, and her dad was super excited. He thought he should propose while everyone was still there. They were going to dinner later and thought he should do it then.
Being the thoughtful person that he is, he checked with the bride and groom to make sure they were OK with the proposal happening. They told him it was all good, just to save the proposal for sometime other than the dinner. So he popped the question later that night, in private. She said yes! They celebrated by the pool that night. Everything seemed fine.
Article continues below advertisement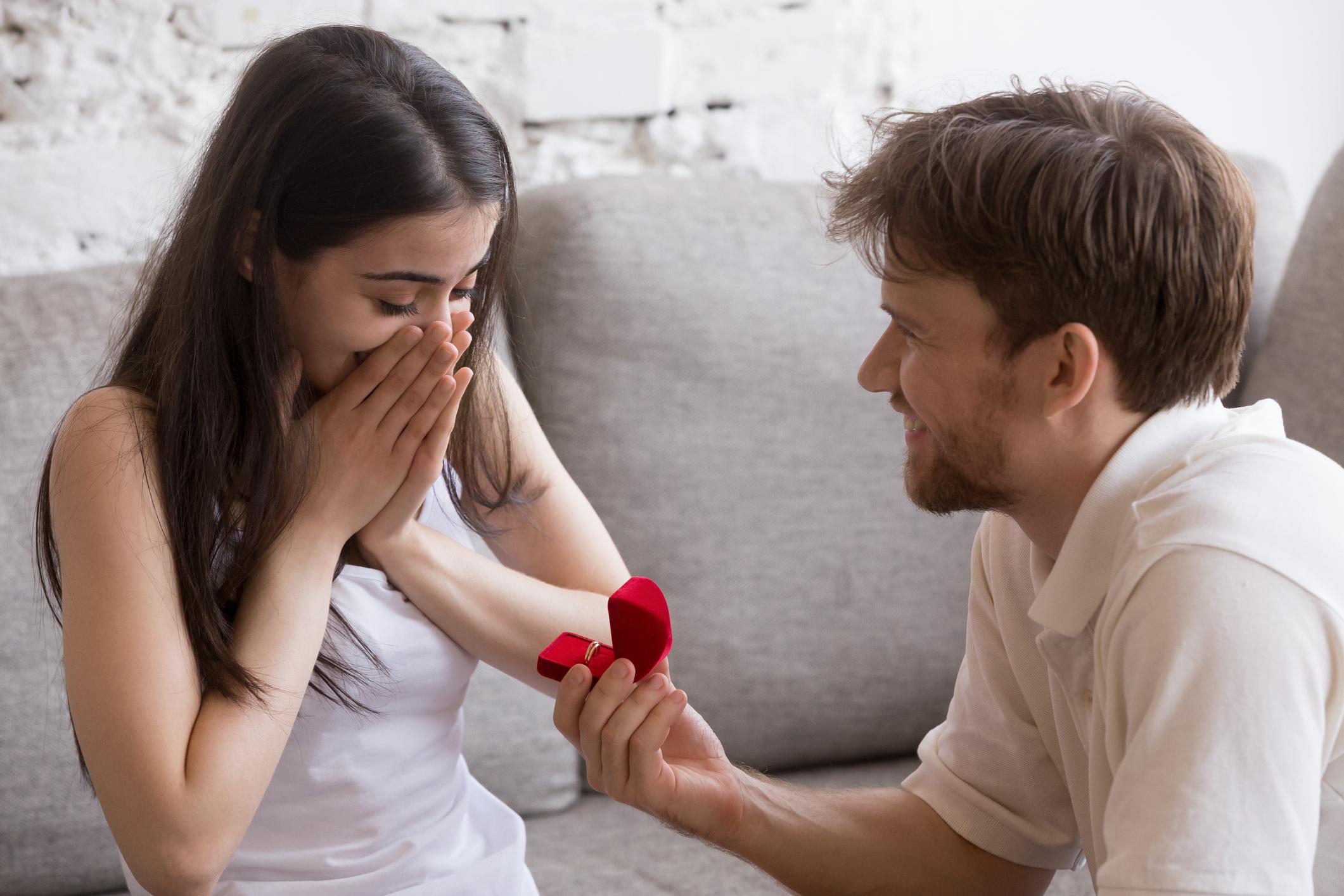 A month later, her sisters had stopped talking to her and they hate her fiancé for going through with the proposal. Now, he wants to know if he was wrong for what he did. Since this went down a year ago, he's tried to apologize multiple times. It seems his now-fiancée is talking to her sisters again, but they still won't speak to him. So what do you think? Is he the a-hole?
Article continues below advertisement
Most agreed that he was not the a-hole in this situation, especially because he asked the bride for permission and she said yes. That should have closed the case! And I agree. While it may not be the most thoughtful proposal, technically, he did everything he should have to make sure he didn't steal the bride's thunder. He waited until several days after the wedding, asked her if it was OK, and did it in private.
As far as destination wedding proposals go, that's the best case scenario.
SpicerJones, however, sees it in black and white. "You're never, ever, EVER supposed to propose at someone else's wedding / wedding vacation." I happen to agree... Why not just make it your own special thing? Even if you're in the Caribbean and it's romantic and nice and her family is there, don't you want to make your proposal something other than a matter of convenience?
Another commenter pointed out that because they paid for everything themselves and it was more like their vacation with a wedding tacked on, that makes it OK. And I agree to an extent, but it was her sister's wedding! It was a whole weekend of family activities.
If I were him, I wouldn't have thought about proposing anywhere near her sister's wedding. I'd want to make sure it was all about her. And maybe it was, for them, in their own way. But it seems like it ultimately might not have been worth the trouble it caused.