Are Brie Bella and Daniel Bryan Still Relationship Goals?
After seeing Brie Bella and Daniel Bryan have their share of ups and downs on their reality show 'Total Bellas,' are they still married?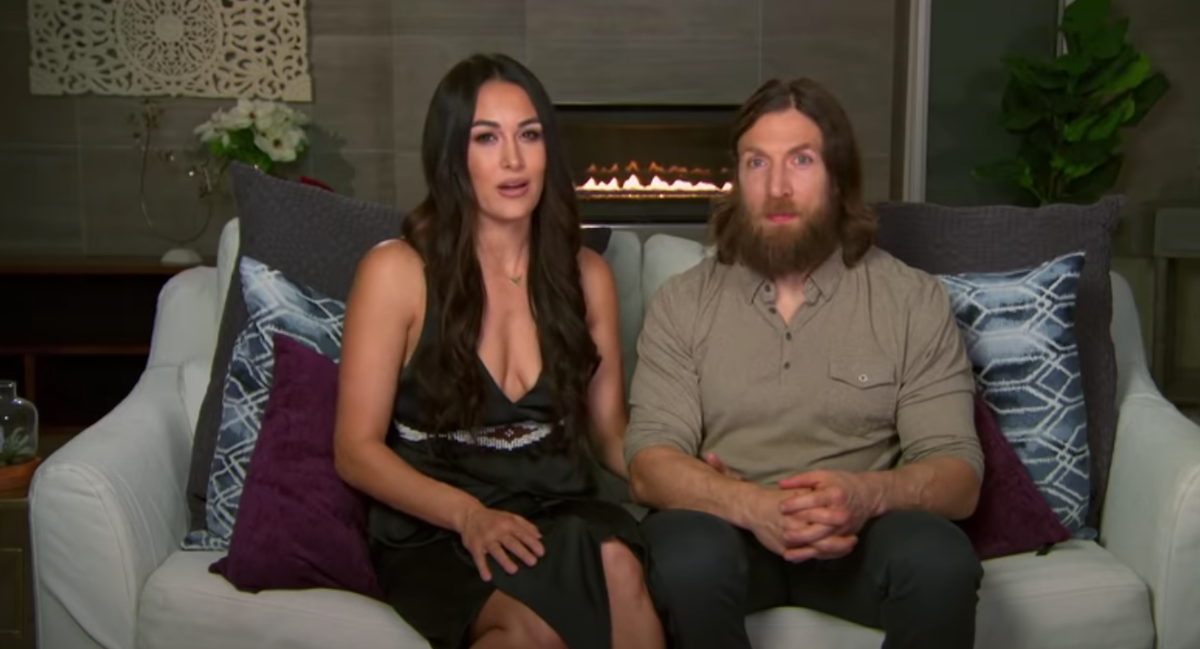 Brie Bella and Daniel Bryan are undeniably one of the favorite wresting couples among fans. Bryan Lloyd Danielson, aka Daniel Bryan, is a top star in the wrestling world whose underdog journey to champ is one of the greatest WWE stories. As for Brie, she and her twin sister have a similar account and will go down in history as one of the most popular female wrestlers, and have achieved mainstream success with their business and reality shows.
Article continues below advertisement
Throughout Brie and Bryan's career, they have always supported each other, and fans have loved watching their relationship play out on Total Divas and Total Bellas. Over the past eight years, viewers watched as the couple dated, became engaged, got married, and had children. Like any couple, Brie and Bryan have had their share of ups and downs, and fans want to know: Are they still married?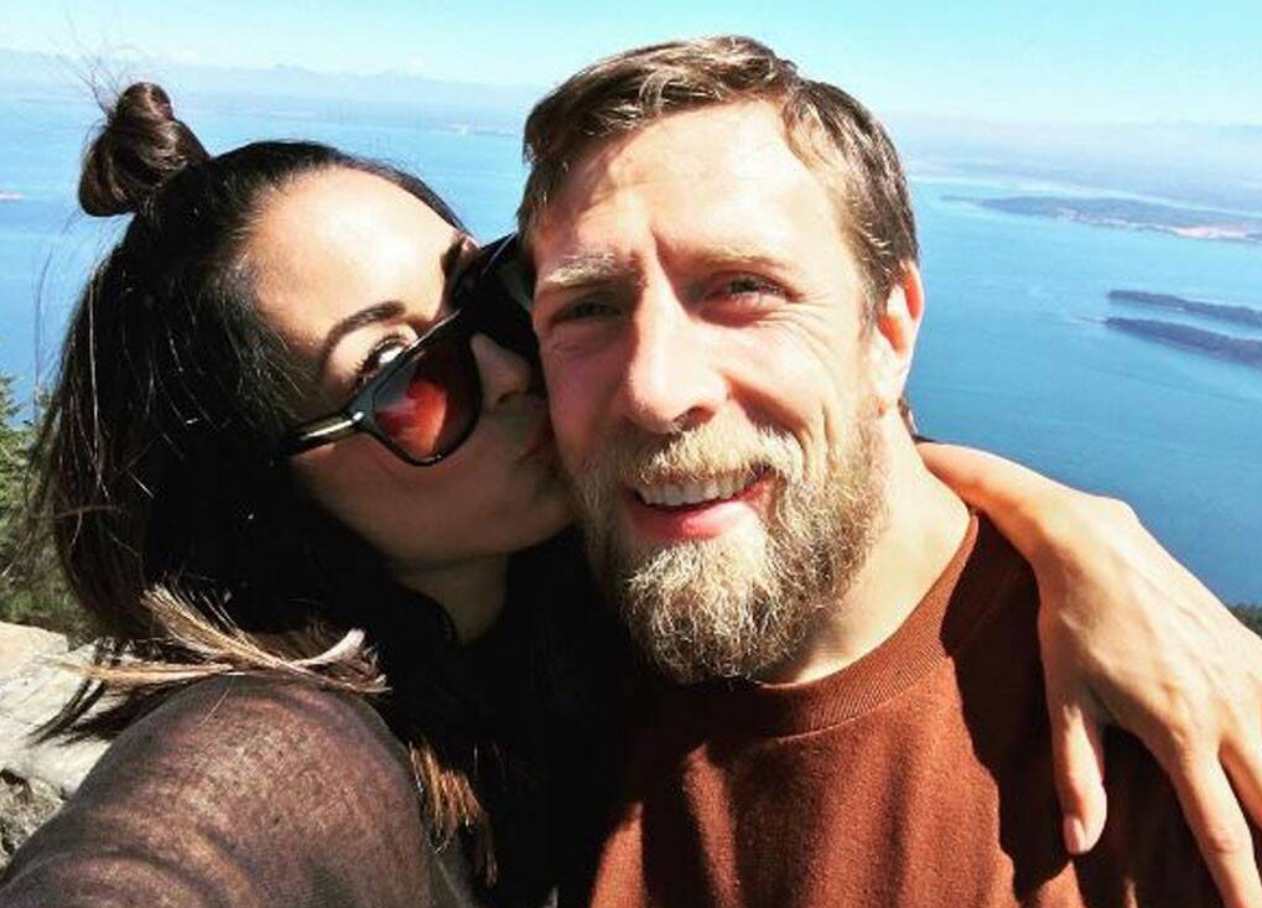 Article continues below advertisement
Brie Bella and Daniel Bryan got married in 2014.
After three years of dating, Bryan proposed to Brie during a romantic hike. In an interview with E! News, Brie talked about the proposal, saying, "He got down on one knee and compared our love. He said he'll love me forever like the ocean goes on."
She went on to say that Daniel had been waiting a while to finally take that big step, but was just waiting for the perfect moment. The two exchanged vows in a star-studded ceremony on April 11, 2014, at L'Auberge Resort and Spa in Sedona, Ariz.
Article continues below advertisement
Fans have watch Brie Bella and Daniel Bryan's sweet romance play out.
Throughout the years, Brie documented her marriage to Bryan on her social media platforms, always gushing about their beautiful connection. As fans have discovered, one of their shared hobbies is their love for fitness. Seeing as they both worked as professional wrestlers together for so many years, this doesn't come as a surprise. How cute is it that they like to work out with one another? #RelationshipGoals
In 2017, their family got a little bigger when the pair welcomed their first child, a baby girl named Birdie. The birth of their daughter was captured in the finale of Total Divas. Brie's Instagram is essentially now a Birdie and Bryan fan account. How sweet!
Article continues below advertisement
Brie and Bryan's marriage hasn't been all rainbows and butterflies.
In an episode of Total Bellas that aired in May 2020, Brie had a conversation with Nikki, and she discussed a few problems that she's having in her marriage. Brie explained that she and her husband's hectic schedules have caused them to drift apart. The former Divas champion said, "We don't have a lot of time together as a couple."
Nikki chimed in to say, "You guys do live very separate lives," to which Brie replied, "We do. At times we're like single parents."
Article continues below advertisement
When Brie is talking in the confessional, she adds: "In the last eight years, Bryan and I have just wanted different things than what we both wanted together in the beginning."
Brie told her sister that she feels like Bryan wishes she was still the same girl he met eight years ago, which she isn't. Brie and Bryan then took a trip together back to Sedona, where they got married, and at dinner together, Brie got real about their strained marriage, which left the couple wondering where they go from there.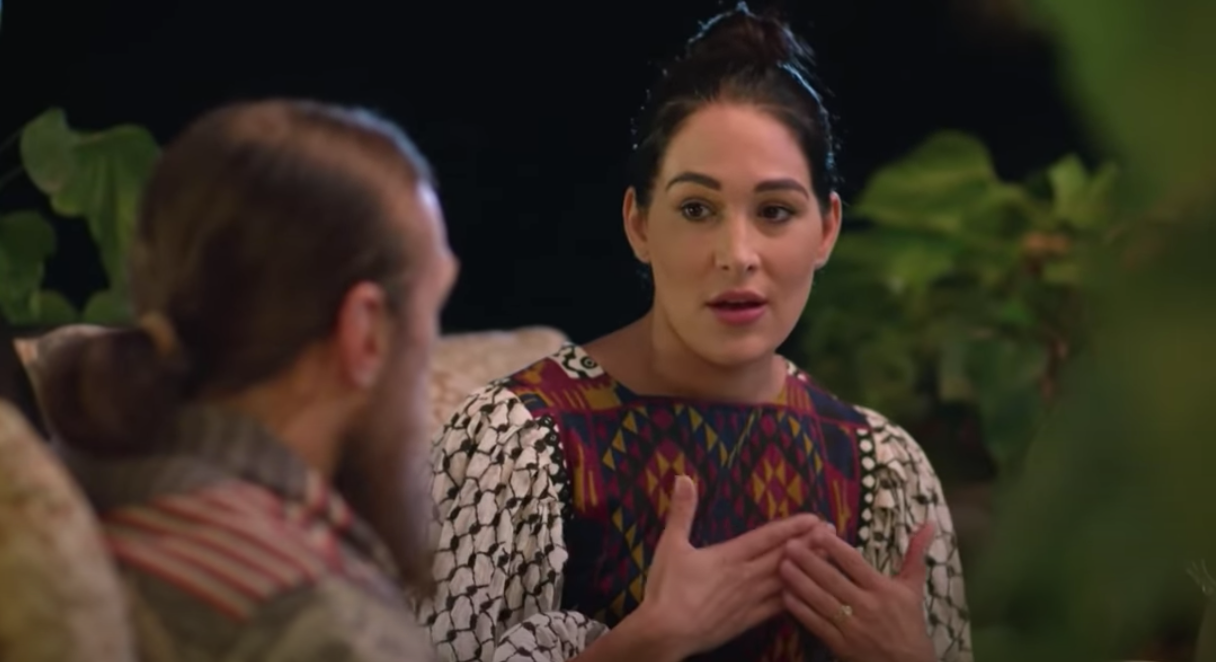 Article continues below advertisement
Are Brie Bella and Daniel Bryan still married?
Despite Brie and Bryan's marriage reaching a complete "breaking point," the couple are very much still in love and have not gotten a divorce. Their marriage woes played out in Season 5 of Total Bellas.
Brie said in an interview with Daily Mail, "Our daughter [two-year-old Birdie] and our careers became our number one priority, and we just stopped evolving together."
The couple got back on track and found their way back to one another. Last summer, they welcomed their second child, son Buddy Danielson, on Aug. 1, 2020. This spring, the couple will be celebrating their seventh wedding anniversary. It's clear they're still relationship goals, showing fans that, yes, there will be times in your marriage where you both will have to work on keeping the relationship alive and that no matter what, you have one another's back through the good and bad times.
Article continues below advertisement
We can't wait to see where the next seven years will take Brie and Bryan!
The season finale of Total Bellas airs on Thursday, Jan. 28 at 9 p.m. ET on E!.