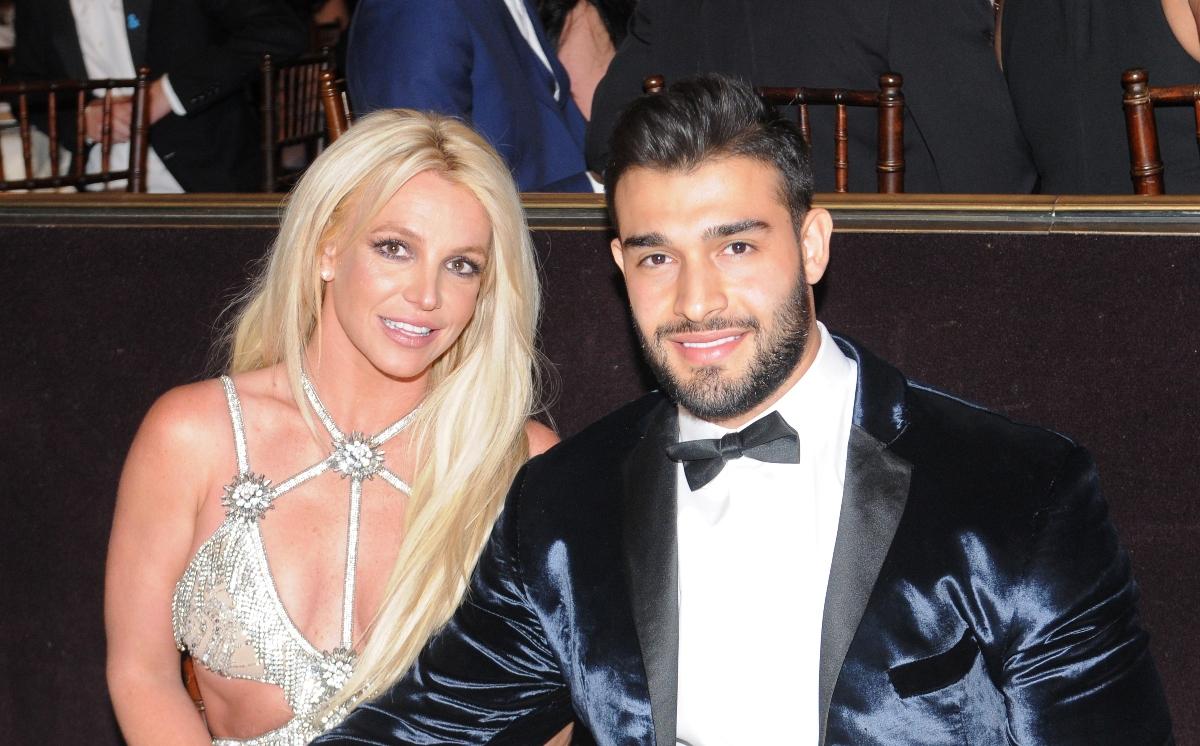 Britney Spears Had a Miscarriage One Month After Announcing Her Pregnancy
Britney spears recently announced that she's pregnant, her first child with fiancé Sam Ashgari. When is she due? Here's the scoop.
It really looks like everything is coming up Britney Spears. After 13 long years, her conservatorship finally ended in November 2021, a mere two months after she announced her engagement to longtime boyfriend, Sam Ashgari. On Instagram, she's been joyfully showing off her newfound freedom via multiple trips, an adopted dog, and even a recent discovery of Euphoria.
Article continues below advertisement
One could argue that euphoric is the right word to describe Britney's life now, which is about to include one more person. The popstar recently announced via Instagram that she's pregnant with her third child, and it appears to have been quite the shock.
So, when can we expect to meet the tiny dancer? Here's what we know about Britney Spears' due date.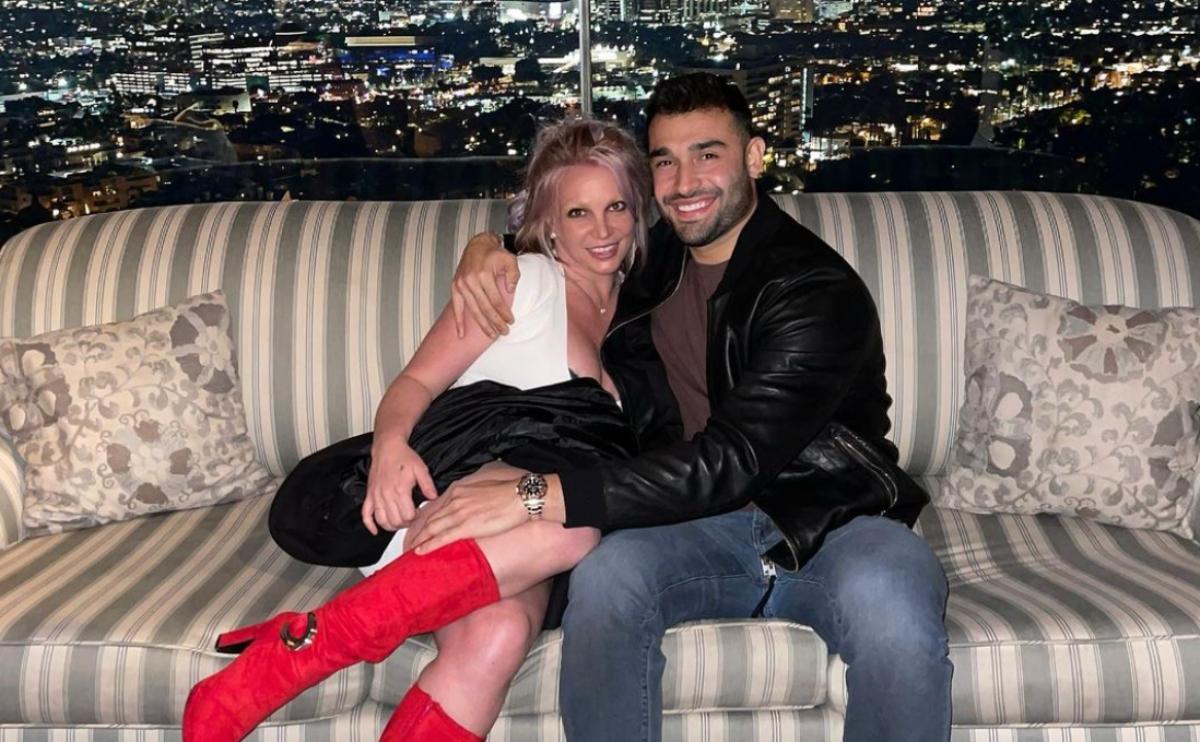 Article continues below advertisement
When is Britney Spears' due date?
On Monday, April 11, 2022, Britney posted a photo of coffee in a pink cup next to some scattered pink carnations. Below it, she wrote that, despite losing weight for her trip to Maui in January 2022, Britney found that she was quickly gaining it back and then some. Sam, her fiancé (whom she often refers to as her husband, so perhaps a secret marriage occurred?), joked that she was just "food pregnant," but it turns out Britney was just pregnant pregnant.
Article continues below advertisement
While fans were guessing her due date could be anywhere from September to December, it sounds like Britney's due date might be a little further off. On May 14, 2022, she and Sam made a joint statement to Instagram announcing that Britney had a miscarriage. "It is with our deepest sadness we have to announce that we have lost our miracle baby early in the pregnancy. This is a devastating time for any parent," they wrote.
"Perhaps we should have waited until we were further along, however, we were overly excited to share the good news. Our love for each other is our strength. We will continue trying to expand our beautiful family. We are grateful for all of your support. We kindly ask for privacy during this difficult moment," the statement concluded.
Article continues below advertisement
Britney has two sons from her previous marriage.
Britney is pretty protective of the privacy of her sons Sean (16) and Jayden (15), whom she shares with ex Kevin Federline. She rarely posts about them on Instagram but when she does, it's always extremely loving and adorable. According to TODAY, in a now-deleted Instagram post from March 24, Britney gushed about the musical prowess of her younger son, Jayden. According to his very proud mother, he's an accomplished piano player.
Article continues below advertisement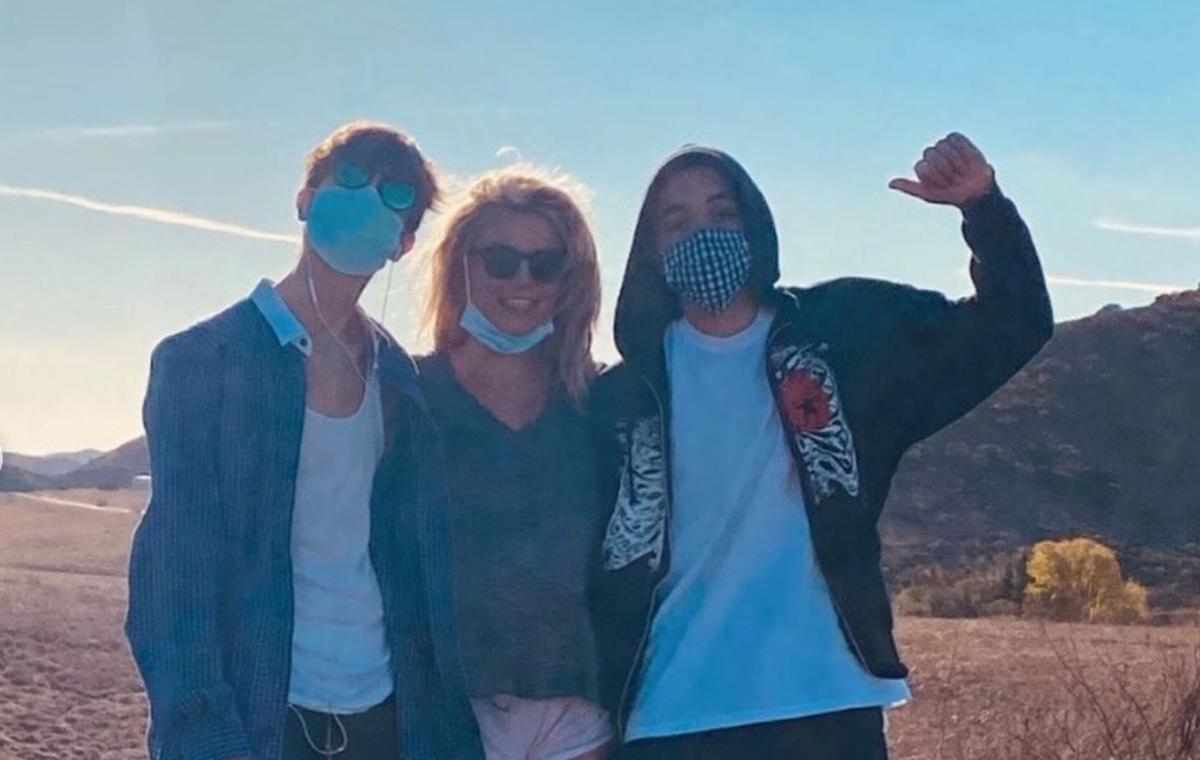 She also mentioned that his gift scared her, which makes sense because Britney knows better than anyone else how toxic the music industry is. In September 2021, she shared a classic mom post about their birthdays, and how sad it is that they're growing up. "They went to a dance last week and I cried for two days," she wrote. "My babies in a suit!!! It's crazy!!!" Because she is respectful of their privacy, Britney always runs any posts by them first.
The last thing she wrote under their birthday shout out was, "If they're reading this…which I'm pretty sure they're not…I love you two little devils so much!!!"
We can't wait to see more sweet posts like that one about the newest baby on the block.