YouTuber Brittani Boren Leach's Baby Boy Tragically Passed Away
YouTuber Brittani Boren Leach found her baby boy unresponsive after she had put him down for a nap. How did baby Crew die? Here's what we know and where you can find his GoFundMe.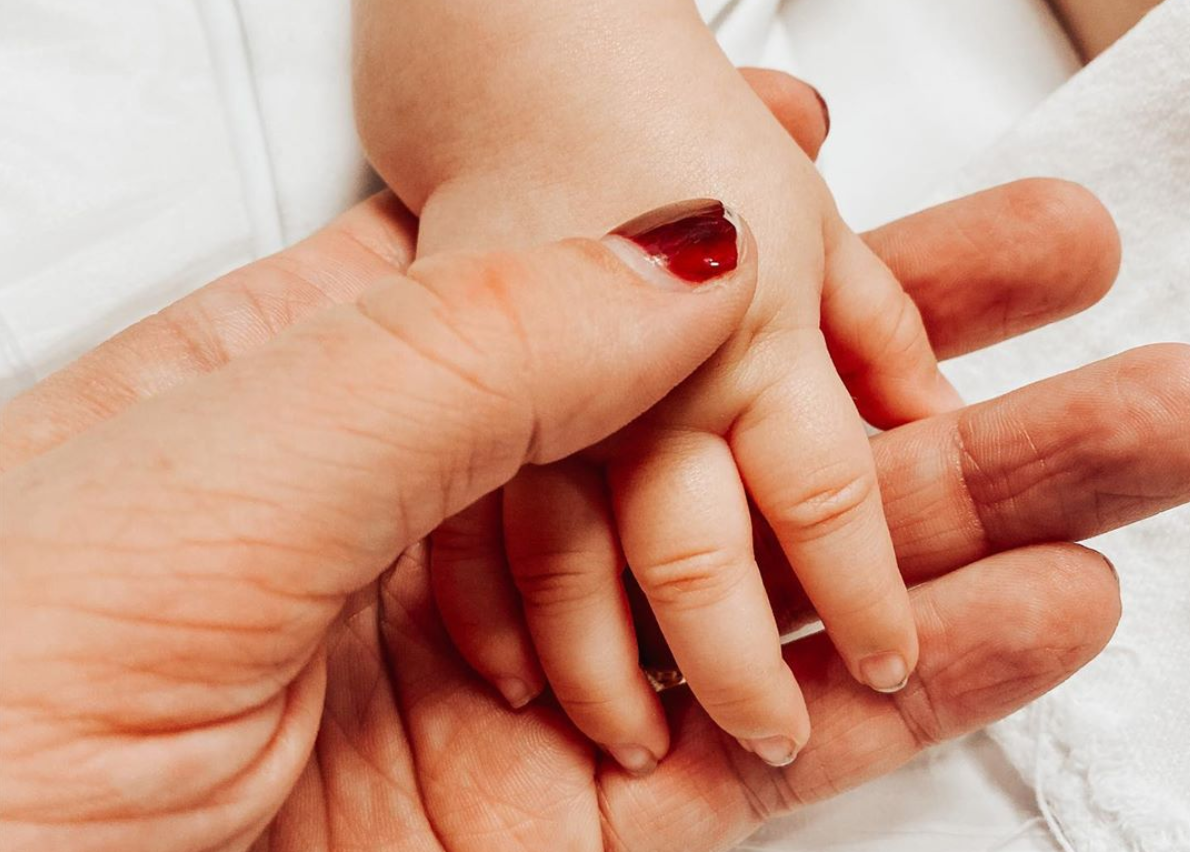 Four days ago, on Christmas, 29-year-old YouTuber Brittani Boren Leach found her baby boy unresponsive after she had put him down for a nap. Crew was only three months old. Brittani kept her 714k Instagram followers in the loop, posting a photo of Crew's little hand and writing, "I don't have any words right now, other than to desperately ask for your prayers... While at a relative's house last night, Crew laid down for a nap and when I went to check on him, he was not breathing. We are living a nightmare..."
Article continues below advertisement
Soon after, Brittani updated everyone that Crew was in "stable" condition at the hospital, though a ventilator was "breathing for him." Doctors worked on stabilizing him and had him sent for an MRI to assess the baby's brain activity. "This kind of thing only happens to 'other' people. Not me. I just want to crawl in bed with my baby and nurse him...Please continue to pray. Please. I don't think I can go on without him," Brittani wrote.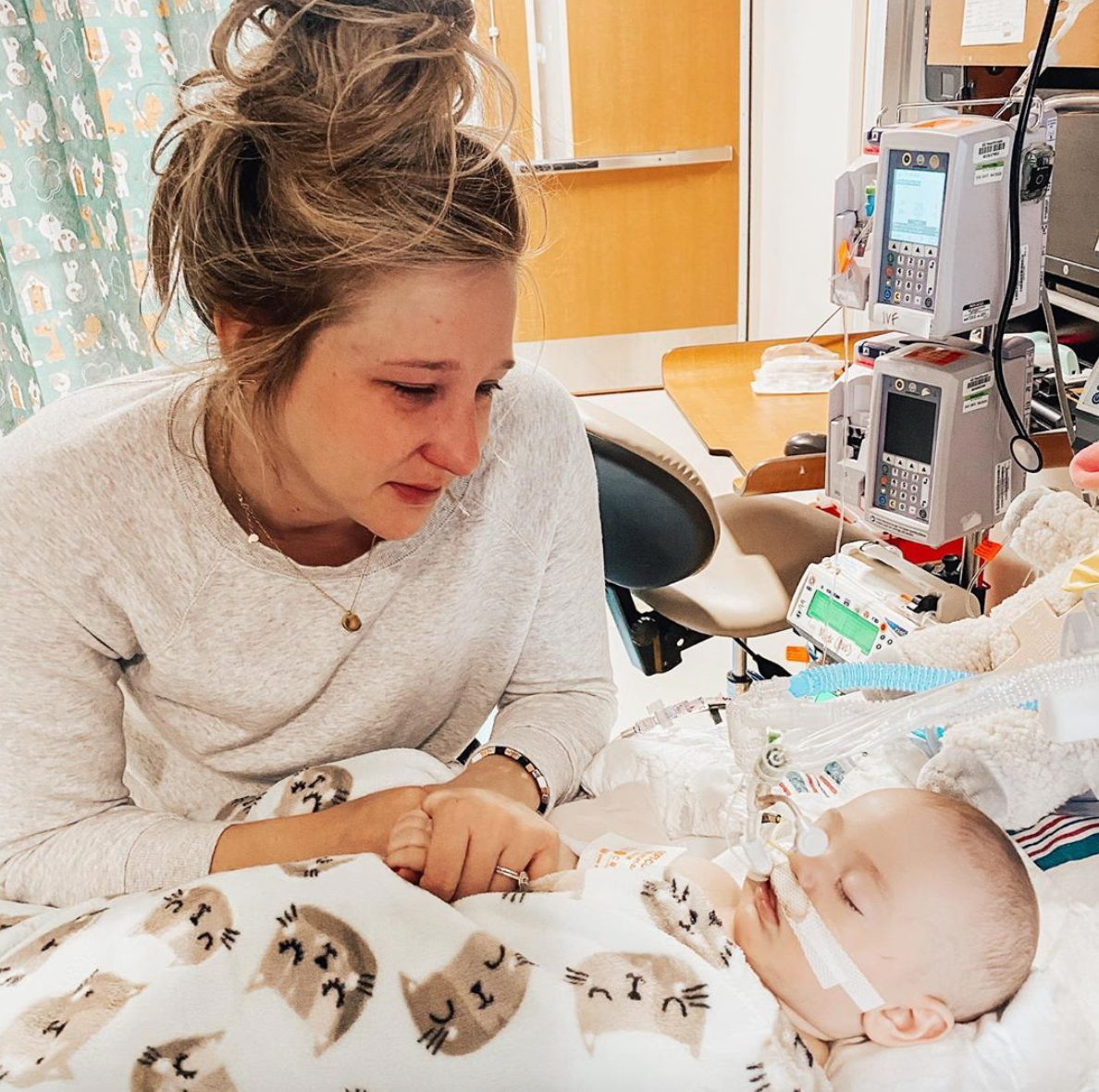 Article continues below advertisement
Two days ago, we learned that Crew had sadly passed away (or at least, was declared brain-dead). Brittani wrote to her followers on Instagram, "Crew's tiny earthly body is still with us although I know he's already dancing and playing in Heaven. We have some hard decisions to make over the next 12 hours, that no parent should ever have to make...I keep thinking that I will wake up from this nightmare, but I don't."
Do we know how Brittani Leach's son died?
Brittani's husband Jeff posted a message to Facebook, telling followers that, "The doctors have concluded that the damage to Crew's brain is catastrophic & irreparable. We are devastated. We have made the difficult decision to donate Crew's organs in the hopes that he can help another child and family in need." It seems as though Crew's heart stopped long enough to completely block oxygen to his brain — which is deadly and hard to come back from. Why this happened to poor Crew in the first place in unclear.
Article continues below advertisement
Brittani wrote, "Laying in bed with Crew, listening to @karijobe and @hillaryscottla, I have found clarity in the decisions that we have to make. And right now we are making hand and footprint imprints, a family handprint tree and a fingerprint charm. Jeff and I take turns being strong for each other, and our kids have been so strong. We are just taking things, minute by minute, hour by hour, although it feels like a daze."
Article continues below advertisement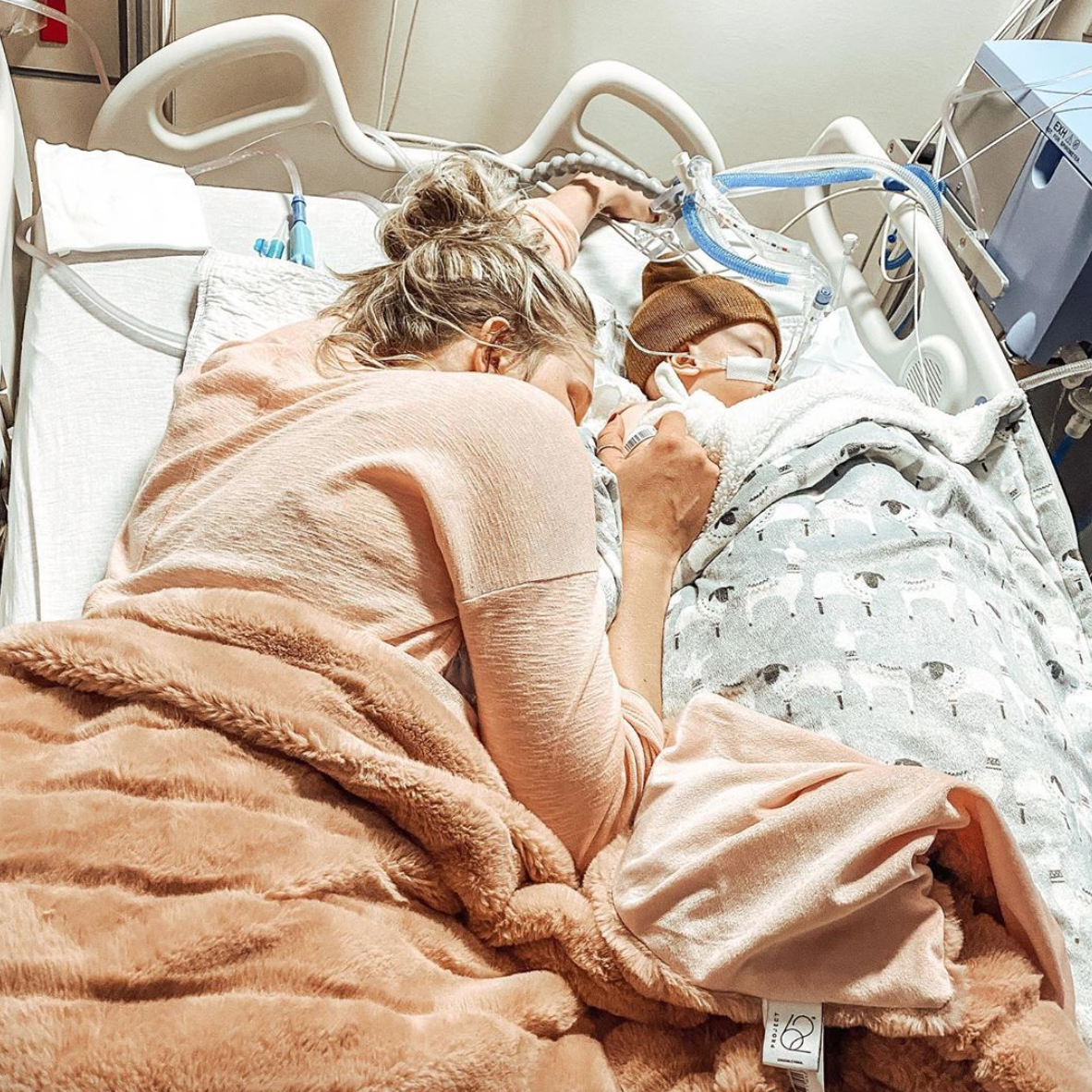 You can help support the Leach family by donating to Crew's GoFundMe.
A GoFundMe was created by Cory Walton to presumably help pay for hospital bills and funeral costs. The goal of $100,000 was surpassed by over $13,000 (as of today). One donator wrote, "I'm praying for your family. Just heartbroken for you. Crew will be watching over you and is so proud of the decision you made." Another wrote, "My heart is shattered for this precious family. Crew will always be in my heart." So far, Crew's GoFundMe has amassed 4,600 donors.
Article continues below advertisement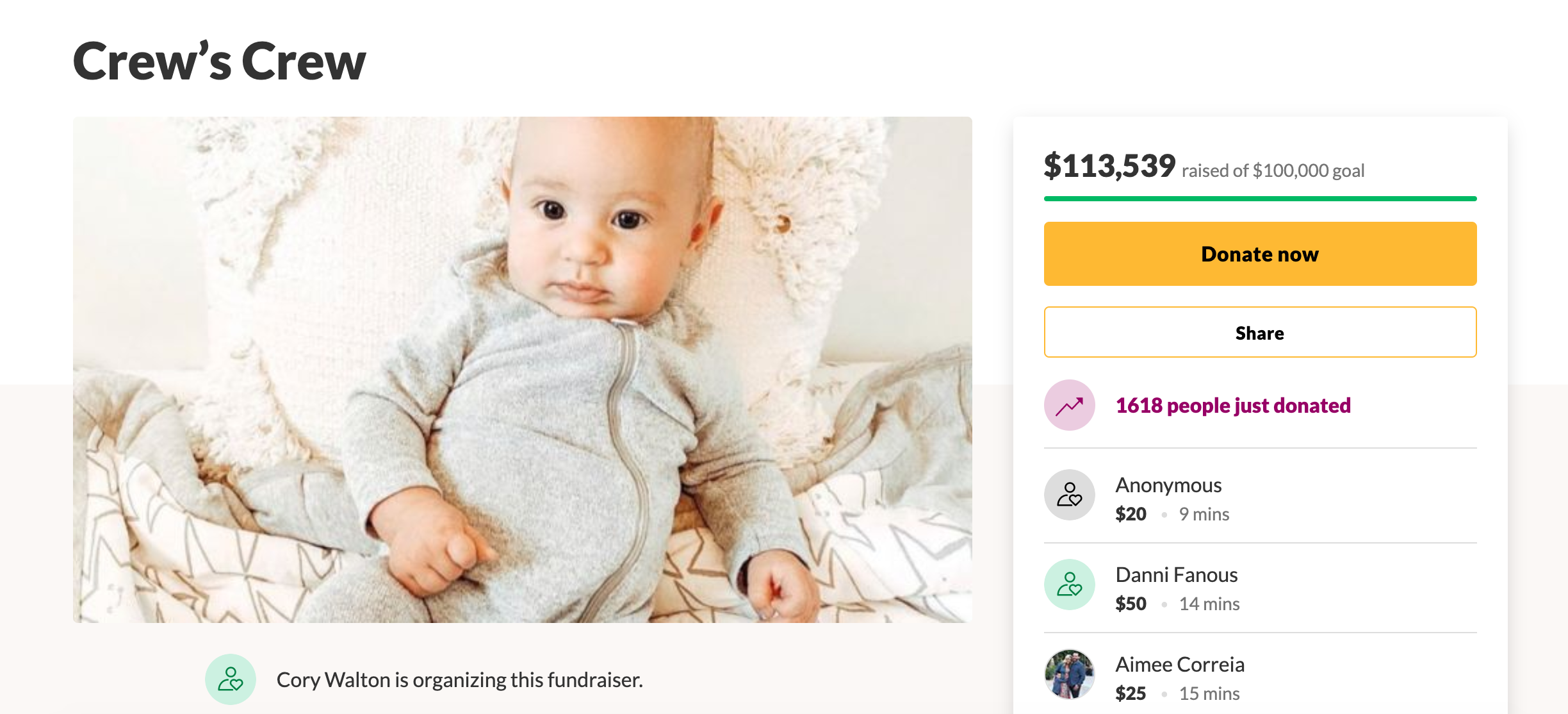 Unfortunately, not everyone has been so supportive. Several trolls have criticized the way the Leach family publicized Crew's death.
One person commented, "I know it is so hard to take pictures of family moments or even worse, hard for me to imagine going through so much grief and pain then posting it on Instagram or social media. I just can't understand how someone can even have pictures taken in sad moments like this."
Article continues below advertisement
Jeff responded to messages like these by writing, "My wife & I have received an influx of followers on various social media channels. We appreciate everyone who wants to connect with us to offer their love & support. Unfortunately, there are also people out there who do not have pure intentions when they follow or comment on our family. Only they can explain their motivations..."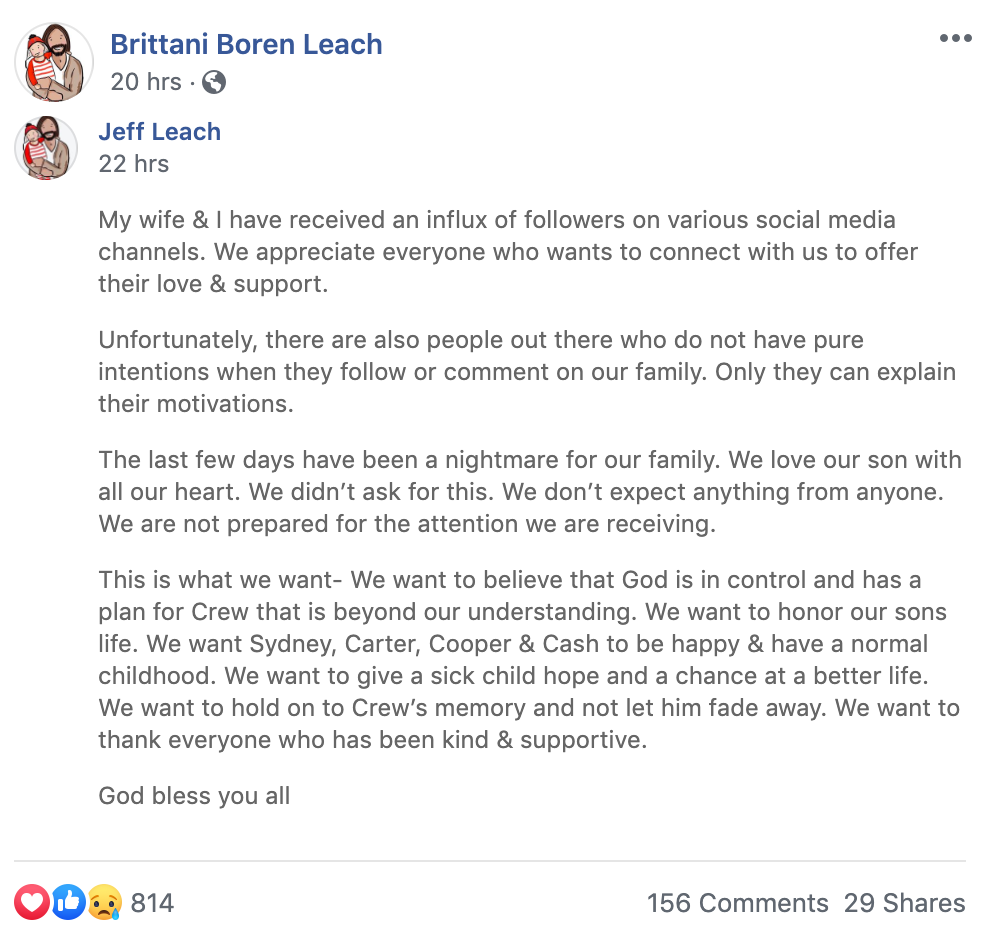 Article continues below advertisement
Brittani also added, "I want pictures laying with my baby. And I want his life to be known. To mean something. The only way I have any amount of strength right now is because of God. If you haven't been in my shoes, consider yourself blessed, and go watch TV because this is MY real life. As for me, I'm about to get vials of MY blood drawn for his organ donation since we was exclusively [breastfed]."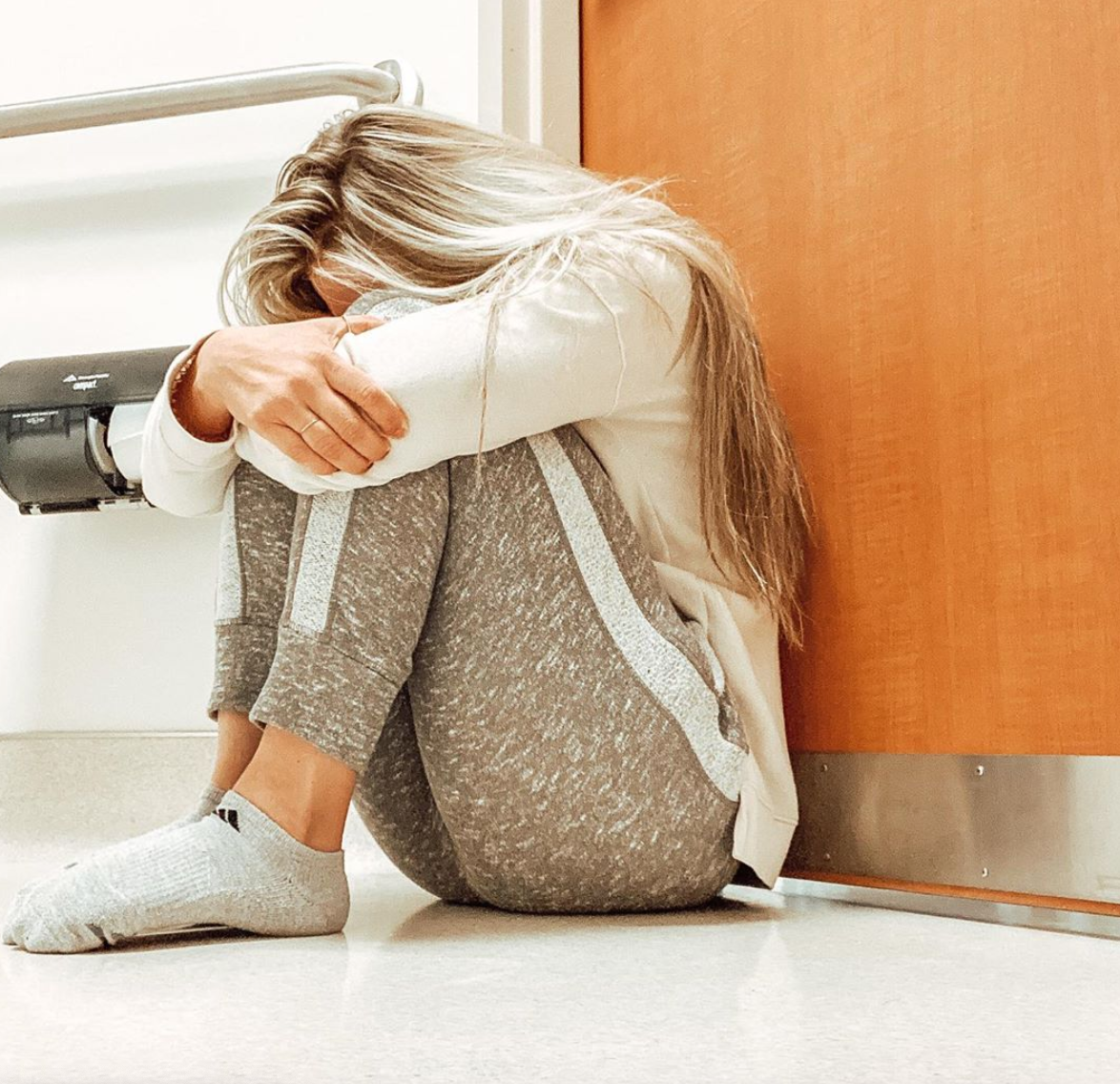 Article continues below advertisement
It's unfortunate that people feel the need to share their thoughts on how others should or shouldn't grieve — we all have our own ways of coping with tragedy. It's amazing that Brittani is strong enough to share her story and even turn it into a positive one with its own silver lining: 17 hours ago Brittani wrote that Crew's organ donations could help save 3-4 babies' lives.
Our thoughts are with Brittani's family now, and we hope that she takes time for herself to heal — however long that takes.