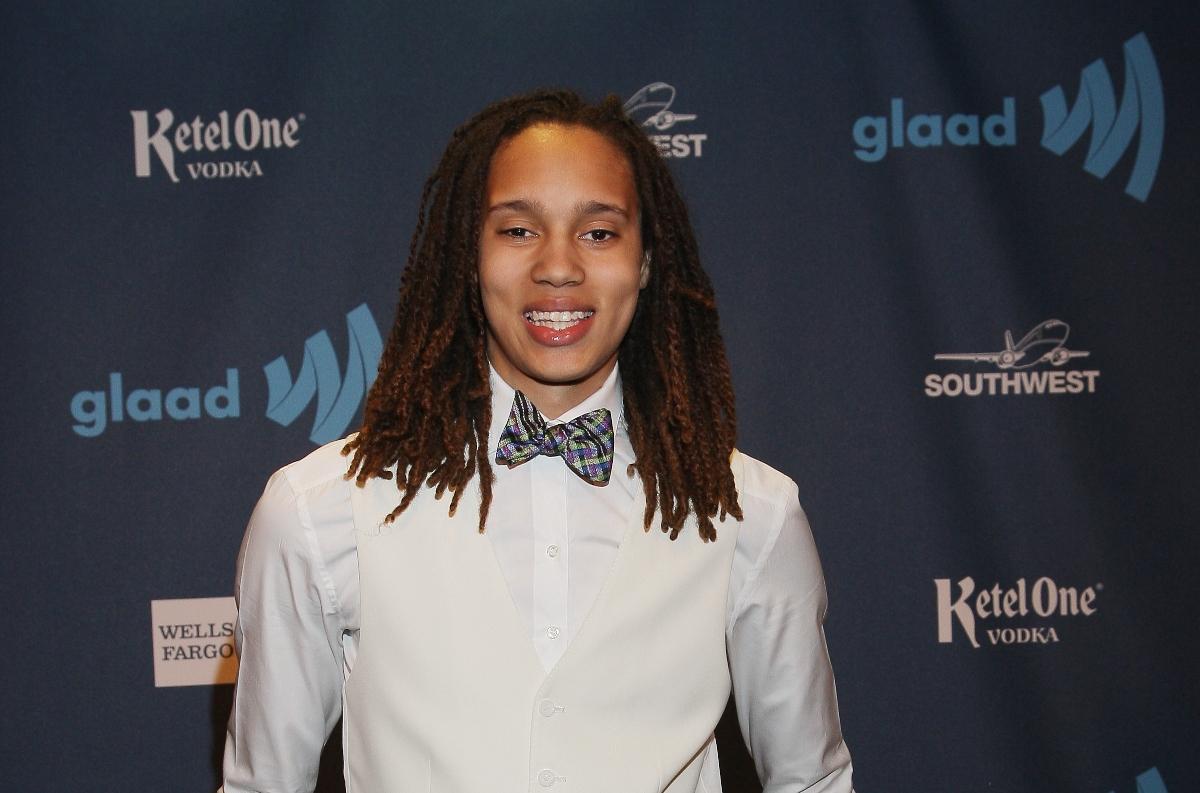 WNBA's Brittney Griner Detained in Russia on Drug Charges — Wife Cherelle Deeply Worried
In February 2022, Brittney Griner, a seven-time WNBA All-Star and two-time Olympic gold medalist, was arrested at the Moscow airport after authorities allegedly discovered vape cartridges with hashish oil. She was in Russia playing basketball during the WNBA offseason, which is common amongst athletes because they typically make more money there.
Article continues below advertisement
However, she has not been heard from in about a month and has yet to speak with her wife Cherelle Griner, who is desperately worried about her. Here's what we know.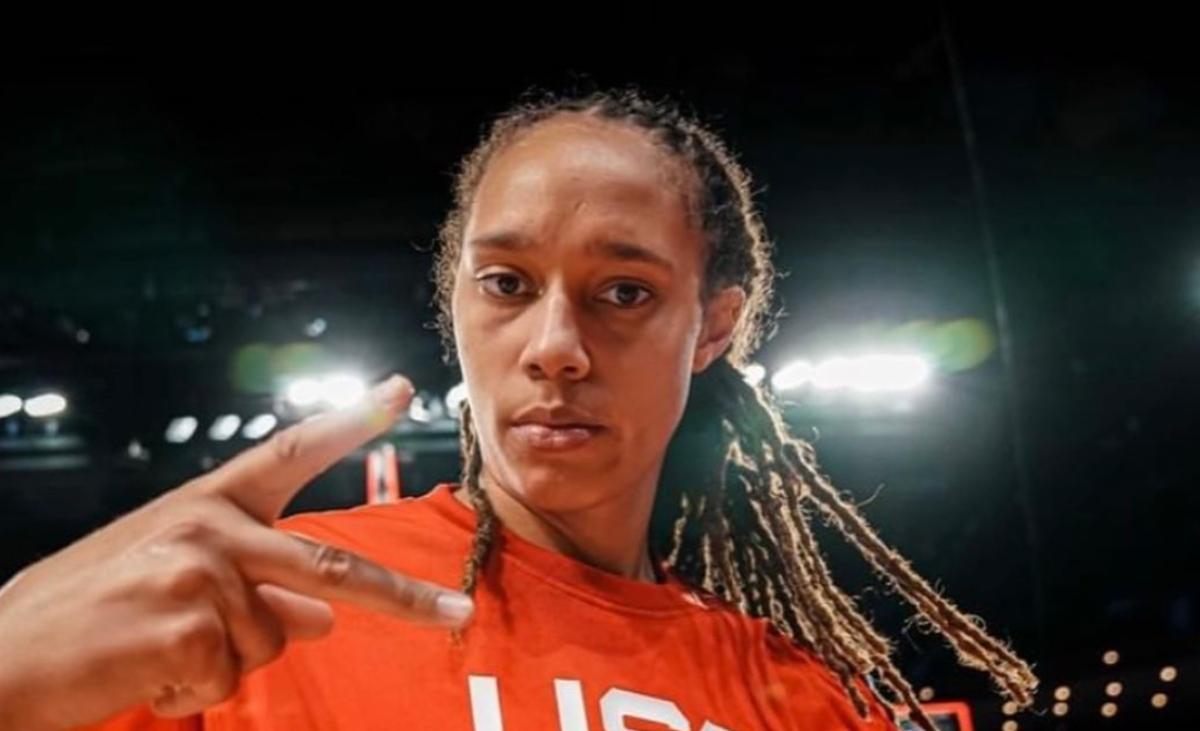 Article continues below advertisement
Why was Brittney Griner detained?
According to the Associated Press, The Russian Customs Service said, "The cartridges were identified as containing oil derived from cannabis, which could carry a maximum penalty of 10 years in prison." While the customs service said the person arrested played for the U.S. Women's team, it did not specifically say when she was arrested. Brittney's agent, Lindsay Kagawa Colas, did not dispute the fact that Russian media identified the player as Brittney.
On March 5, Kagawa Colas released a statement saying, "We are aware of the situation with Brittney Griner in Russia and are in close contact with her, her legal representation in Russia, her family, her teams, and the WNBA and NBA."
Brittney has played on the Russian team UMMC Ekaterinburg for the past seven years and is known there, which has prompted some to speculate whether or not her detainment will be used as leverage given what's happening with Russia and Ukraine.
Article continues below advertisement
Russian TV finally released a photo of Brittney, wherein she is standing against a wall at what looks like a police station. She is seen holding up a white piece of paper with her name on it. This is the first photo anyone has seen of Brittney since her arrest. Unfortunately, there is no date on the white piece of paper or photo.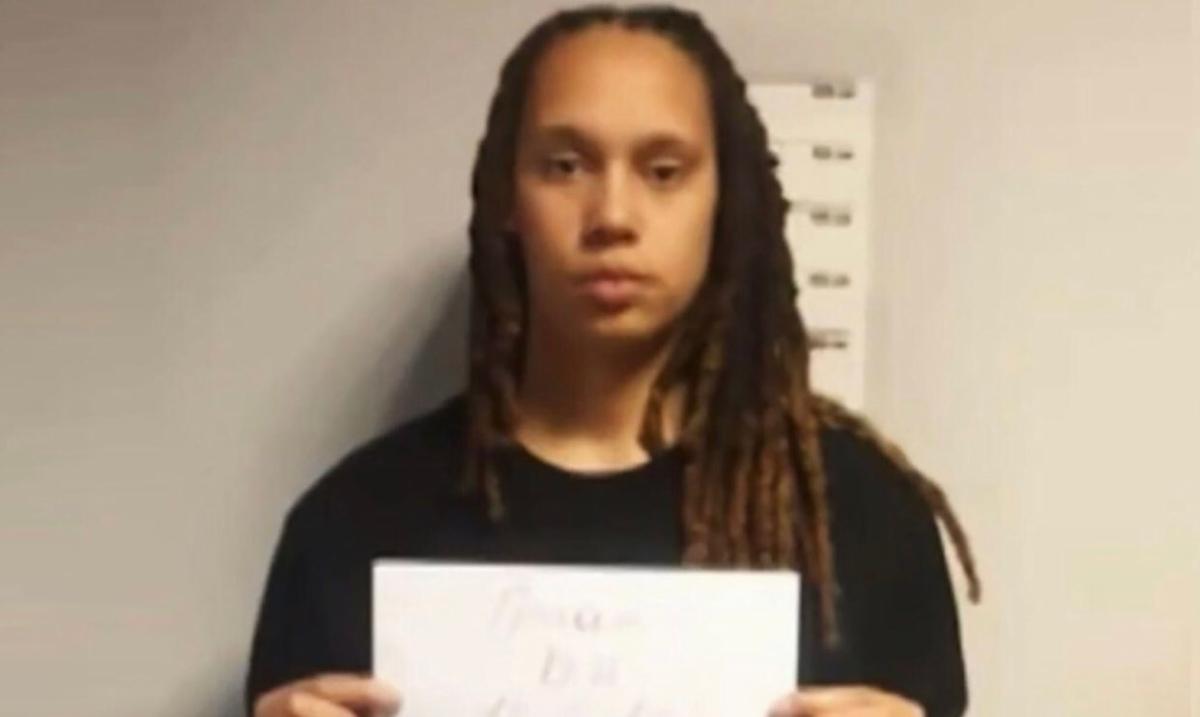 Article continues below advertisement
Brittney's wife Cherelle Griner posted a photo to Instagram of Brittney taking a selfie featuring Cherelle with family and friends. The caption reads, "We love you babe! People say 'stay busy.' Yet, there's not a task in this world that could keep any of us from worrying about you." She went on to write, "There are no words to express this pain. I'm hurting, we're hurting. We await the day to love on you as a family."
How did Brittney and Cherelle meet?
The Phoenix Mercury center popped the question to Cherelle in 2018, and according to TMZ Sports, the two met while students together at Baylor. On Instagram Brittney elaborated, "You tapped me on my shoulder and told me I took your milkshake (still up for debate lol) and I was immediately blown away at your beauty! You had no idea but I knew you were the one for me baby."
While an exact wedding date is not known, it looks like the couple made things official since Cherelle changed her last name to Griner on the social media app.
Article continues below advertisement
Cherelle is a blogger, according to her IG bio, and her LinkedIn bio states that she is currently enrolled as a law student at North Carolina Central University. The WAG is also working as a teacher and graduated from Baylor University with a bachelor's degree in political science and government.
"To the love of my life! Thank you for always believing in me and pushing me to be a better person! We have been through so much since we first met at Baylor," Brittney gushed about Cherelle. "Through it all, you have had my back through it all. You were my feet when I felt helpless, you were my eyes when life was too dark at times. I love you beyond words baby."