Brittney Griner Has Been Released by Russia — Wife Cherelle Says Her Sentence Was "Political"
Brittney Griner has been released by Russia post-sentencing to nine years in a penal colony. Her wife Cherelle claims it was "politically" motivated.
In February 2022, Brittney Griner, a seven-time WNBA All-Star and two-time Olympic gold medalist, was arrested at the Moscow airport after authorities allegedly discovered vape cartridges with hashish oil. She was in Russia playing basketball during the WNBA off-season. Brittney was then imprisoned for seven months and was sentenced to nine years in a Russian penal colony in August 2022.
Article continues below advertisement
On Dec. 8, 2022, the world learned that President Joe Biden had struck a deal with Russia to bring Brittney home.
Thankfully, Brittney's wife, Cherelle, has stood firm in keeping Brittney's story alive and has given countless statements about Brittney's case since her arrest. Here's what we know about their relationship.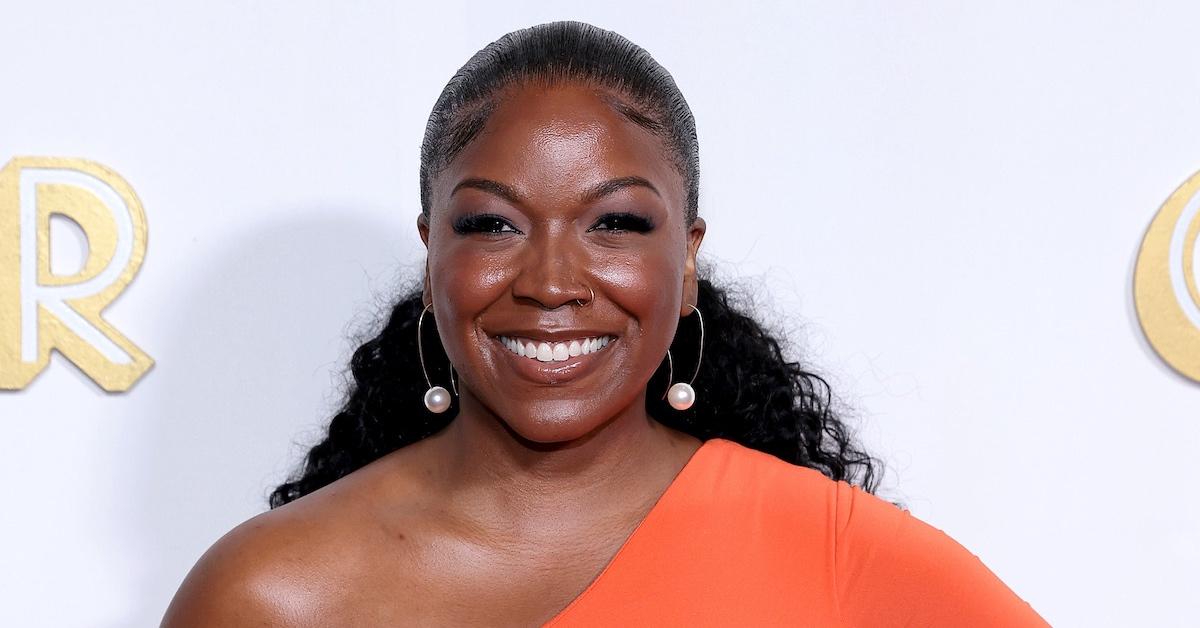 Article continues below advertisement
Who is Brittney Griner's wife, Cherelle?
The Phoenix Mercury center popped the question to Cherelle in 2018, and according to TMZ Sports, the two met while students together at Baylor. On Instagram, Brittney elaborated: "You tapped me on my shoulder and told me I took your milkshake (still up for debate lol) and I was immediately blown away at your beauty! You had no idea but I knew you were the one for me, baby."
While an exact wedding date is not known, it looks like the couple made things official since Cherelle changed her last name to Griner on the social media app.
Article continues below advertisement
In a November 2022 appearance on 'The View,' Cherelle Griner shared her belief that Brittney's sentence was politically motivated.
In a Nov. 1, 2022, appearance on The View, Cherelle made it a point to share her beliefs about Brittney's case. When asked about the possibility of Brittney's nine-year sentence being politically motivated, Cherelle shared that "there's no other way for [her] to see it except the fact that this is political."
Article continues below advertisement
"I understand being in the field of law that every state, every country has their own rules, but this is just absurd," Cherelle said. "The crime and the punishment is disproportionate at its finest ... There are people convicted of murder in Russia who [have] a sentence way less than B.G., and it just makes absolutely no sense to me."
Article continues below advertisement
Cherelle went on to share that Brittney has played basketball for Russia for years and "pays taxes" in the country. So, the fact that her contributions were not considered for sentencing was very troubling.
"To see that the totality of the circumstances of who she is as a person was not taken into account when they rendered a decision, it makes me feel like this — at this point — has to be political," Cherelle said.
Cherelle went on to share her sadness with attendees at Glamour's 2022 Women of the Year Ceremony. In an emotional speech, Cherelle also shared that while Brittney is trying to remain strong, "She's 100 percent not OK," per DailyMail.
Additionally, the outlet shares that Cherelle requested for folks to write Brittney positive messages "using the hashtag #WeAreBG or go on weareBG.org."
Article continues below advertisement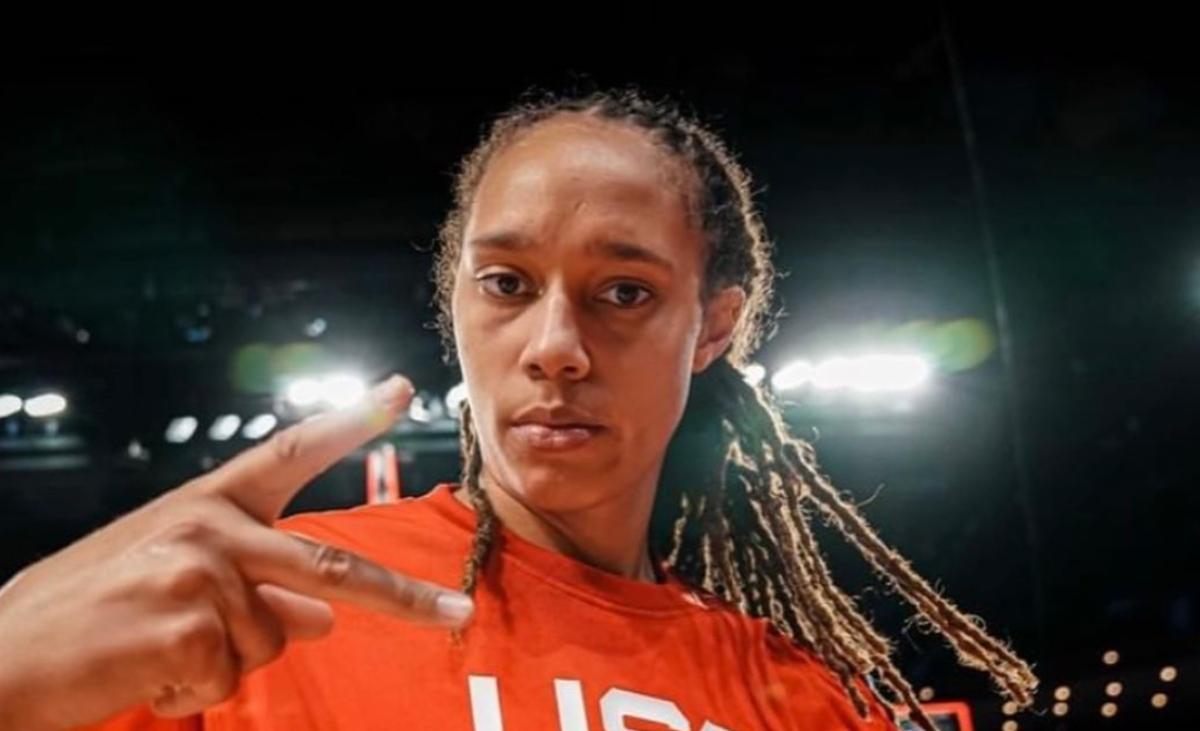 Why was Brittney Griner detained?
According to the Associated Press, The Russian Customs Service said, "The cartridges were identified as containing oil derived from cannabis, which could carry a maximum penalty of 10 years in prison." While the customs service said the person arrested played for the U.S. Women's team, it did not specifically say when she was arrested. Brittney's agent, Lindsay Kagawa Colas, did not dispute the fact that Russian media identified the player as Brittney.
Article continues below advertisement
On March 5, Kagawa Colas released a statement saying, "We are aware of the situation with Brittney Griner in Russia and are in close contact with her, her legal representation in Russia, her family, her teams, and the WNBA and NBA."
Brittney has played on the Russian team UMMC Ekaterinburg for the past seven years and is known there, which has prompted some to speculate whether or not her detainment will be used as leverage given what's happening with Russia and Ukraine.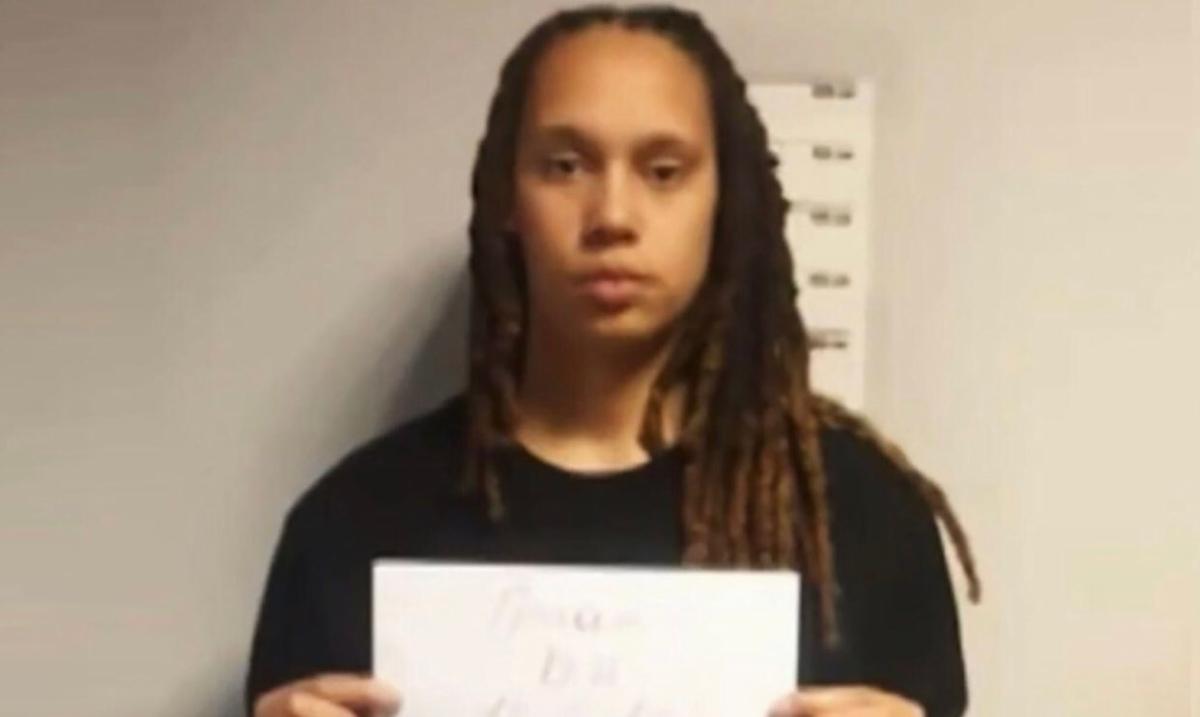 Thankfully, in the Dec. 8, 2022, phone call President Biden had with Brittney, per CBS News, Cherelle was also present, as well as Vice President Kamala Harris and Secretary of State Antony Blinken. Cherelle will hopefully rest easily now that Brittney is coming home.