Brittney Griner Sentenced to 9 Years in a Russian Penal Colony
WNBA star Brittney Griner was arrested in February 2022 in a Russian airport outside of Moscow. The 31-year-old athlete's arrest occurred amid allegations that she smuggled a vape cartridge into Russia. Since then, she has spent months fighting her drug possession charges in court.
Article continues below advertisement
In August 2022, a Russian court reached a verdict regarding Brittney's case. Here's what we know about the athlete's penal colony sentence.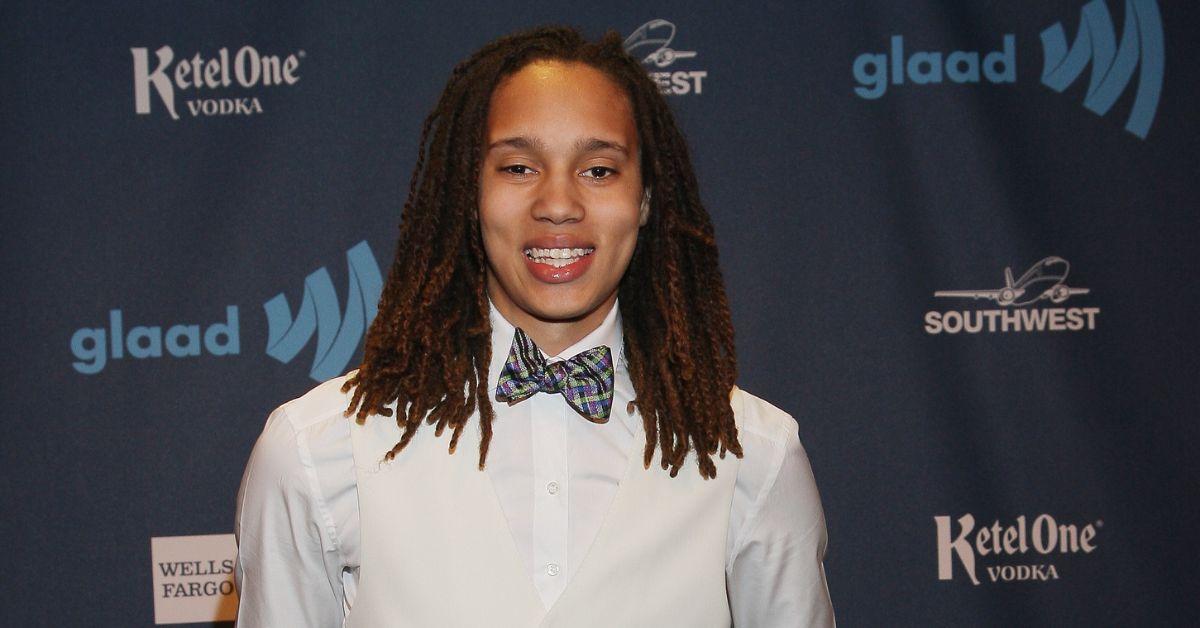 Article continues below advertisement
Here's what to know about Brittney Griner's Russian prison sentence.
On Aug. 4, 2022, Brittney was sentenced to nine years in a Russian penal colony after being found guilty of drug possession. According to CNBC, Brittney could've received up to 10 years in prison, per Russian law. However, some prosecutors reportedly didn't feel the nine-year sentence was enough and pushed for nine-and-a-half years. They also requested Brittney pay a fine of 1 million rubles, roughly around $16,700 per ESPN.
Brittney entered her guilty plea in July 2022 and apologized to her family and her wife, Cherell. Brittney claimed she unintentionally packed the cartridge in her luggage while traveling from her home. The athlete also said she never used her vape cartridge in Russia and only used cannabis for medicinal purposes.
​​"I made an honest mistake, and I hope that in your ruling, it doesn't end my life here," she shared in court in July 2022.
Article continues below advertisement
Then, in August 2022, the two-time WNBA champ asked the court for leniency after the closing arguments. Prior to her arrest, she had played for the Russian team UMMC Ekaterinburg since 2014.
"I never meant to hurt anybody," Brittney said. "I never meant to put in jeopardy the Russian population. I never meant to break any laws here."
Article continues below advertisement
Will Brittney Griner be released?
Following Brittney's verdict, her lawyers called the court's decision "absolutely unreasonable." According to USA Today, the attorneys believe that Brittney's eight-year reputation in Russia and doctor-approved cannabis should've warranted her a lighter sentence.
Article continues below advertisement
"Considering the nature of her case, the insignificant amount of the substance, and BG's personality and history of positive contributions to global and Russian sport, the defense hopes that the plea will be considered by the court as a mitigating factor and there will be no severe sentence," the defense said.
Many social media users have expressed similar feelings, stating they feel Russian prosecutors made Brittney's sentence an "example" in Russia for other U.S. citizens. Brittney addressed the "political pawn" comments in court and said she hoped the allegations didn't have anything to do with the court's decision.
Article continues below advertisement
After Brittney's verdict, President Joe Biden called Russia to release the athlete immediately. He also declared that the Biden administration would continue to work on bringing her home to her loved ones.
"It's unacceptable, and I call on Russia to release her immediately so she can be with her wife, loved ones, friends, and teammates," Biden wrote.
Additionally, POTUS confirmed that he's also working on former U.S. Marine Paul Whelan's release. The Biden administration recently made an offer to the Russian government for both Brittney and Paul.
"My administration will continue to work tirelessly and pursue every possible avenue to bring Brittney and Paul Whelan home safely as soon as possible," Biden added.