Russia Has Released WNBA Star Brittney Griner in Prisoner Swap
Brittney Griner was arrested in February 2022 for allegedly smuggling a cannabis vape cartridge into Russia. After months in prison, she was freed.
WNBA star Brittney Griner was arrested in February 2022 at a Russian airport outside Moscow. The 31-year-old athlete's arrest occurred amid allegations that she smuggled a vape cartridge into Russia. Since then, she has spent months fighting her drug possession charges in court.
Article continues below advertisement
In August 2022, a Russian court sentenced her to nine years in a Russian penal colony after being found guilty of drug possession. However, Brittney will no longer have to serve her sentence — why is that? Keep reading to find out.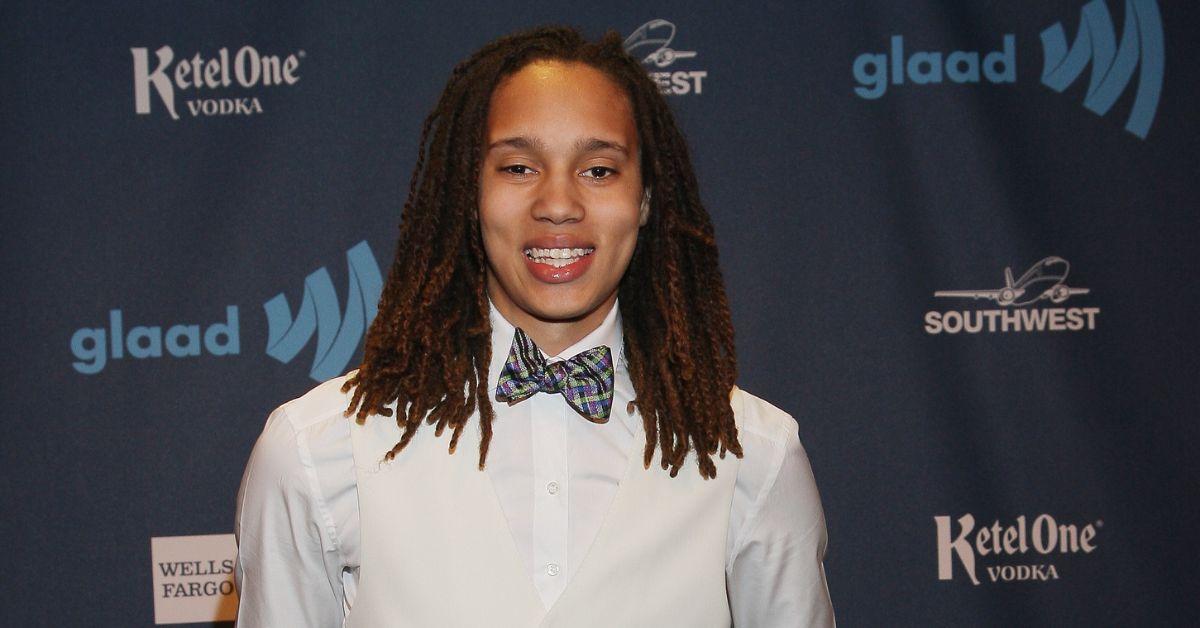 Article continues below advertisement
Brittney Griner has been released from a Russian penal colony.
For those unaware, the Biden administration has been strongly negotiating the release of Brittney Griner from a Russian penal colony. Thankfully, we can report that on Dec. 8, 2022, Brittney was freed in a prisoner swap for convicted arms dealer Viktor Bout. The exchange occurred on Thursday in the United Arab Emirates, according to CBS News.
The outlet also noted that President Biden spoke with Brittney by phone from the Oval Office. He was joined by Brittney's wife Cherelle, Vice President Kamala Harris, and Secretary of State Antony Blinken.
Article continues below advertisement
"She is safe, she is on a plane, she is on her way home," Biden said from the White House on Thursday morning. "She will soon be back in the arms of her loved ones, and she should have been there all along."
Article continues below advertisement
Biden added, "This is a day we've worked toward for a long time. We never stopped pushing for her release. It took painstaking and intense negotiations, and I want to thank all the hardworking public servants across my administration who worked tirelessly to secure her release."
Cherelle also spoke at the White House, thanking several people who helped ensure her wife's release. "Today my family is whole," she said, per ESPN. As of this writing, Brittney is on her way to San Antonio for a medical evaluation, per standard procedure for freed U.S. prisoners. Cherelle will meet her there, an administration official told CBS News.
Article continues below advertisement
As many celebrate Brittney's release on social media, others are deeply concerned about U.S. Marine veteran Paul Whelan. He's been in Russian custody since 2018 when he was sentenced to 16 years in prison on espionage charges.
Article continues below advertisement
During his address at the White House on Dec. 8, 2022, Biden acknowledged that Paul's family must "have such mixed emotions" about Brittney's release. He said, "This was not a choice of which American to bring home. Sadly, for totally illegitimate reasons, Russia is treating Paul's case differently than Brittney's. And while we have not yet succeeded in securing Paul's release, we are not giving up. We will never give up."
Cherelle Griner also announced that she and Brittney "will remain committed to the work of getting every American home, including Paul [Whelan], whose family is in our hearts today as we celebrate [Brittney] being home."
Article continues below advertisement
According to Fox News producer Nick Kalman, Paul's family made an official statement celebrating Brittney's release: "There is no greater success than for a wrongful detainee to be freed and for them to go home. The Biden Admin made the right decision to bring Ms. Griner home, and to make the deal that was possible, rather than waiting for one that wasn't going to ."
He later tweeted that Paul was informed of Brittney's release by a senior Biden administration official.