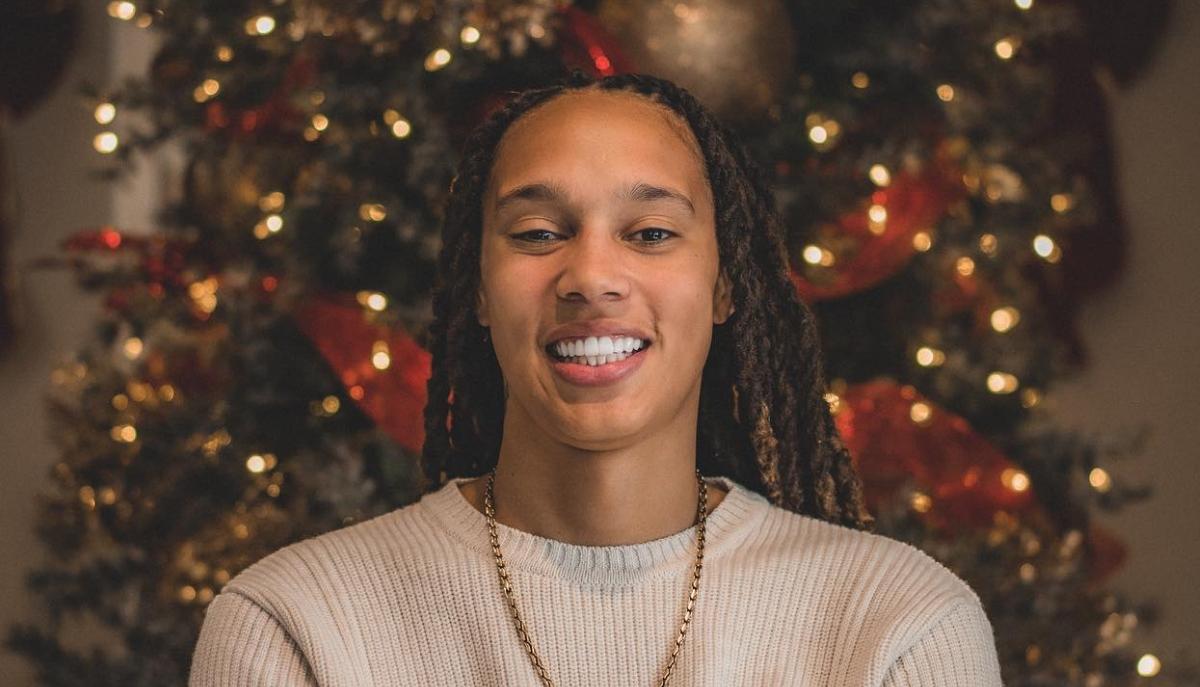 Why Was Brittney Griner in Russia? Detained WNBA Star Is Finally Getting Her Day in Court
Basketball player Brittney Griner is 6 feet 9 inches tall, but that's not the only thing that makes her a breakout star of the WNBA. According to her WNBA player profile, Brittney has spent nine years as a professional basketball player with the Phoenix Mercury where she has broken numerous records. She was picked up from Baylor University where she played all four years. In fact, Brittney has been playing basketball for most of her life until recently.
Article continues below advertisement
On Feb. 17, 2022, Brittney was detained by Russian authorities while attempting to return to the United States. She has been there ever since, with virtually no information coming out of Russia as to what their plans are. Why did Brittney Griner go to Russia? Here's what we know.
Article continues below advertisement
Why did Brittney Griner go to Russia?
Brittney was in Russia playing basketball, which is pretty common among players of the WNBA who don't make nearly as much as their male counterparts in the NBA. NBC News reported that "Griner has played the last seven WNBA offseasons with UMMC Ekaterinburg in Russia, where big-name players can earn more than $1 million a year."
Unfortunately the most players in the WNBA can make is $228,000 while NBA players make significantly more. "The top ten highest salaries in the NBA for the 2021-2022 season are all north of $39 million, including superstars Stephen Curry from the Golden State Warriors, the Brooklyn Nets' Kevin Durant and the Los Angeles Lakers' LeBron James," reports USA Today. Brittney, on the other hand, was making $221,000 per year and sadly needed to supplement her income by traveling to Russia. Now she's trapped there.
Article continues below advertisement
Why is Brittney Griner detained in Russia?
While attempting to return home from Russia in February 2022, Brittney was detained at Sheremetyevo airport just outside of Moscow. The BBC described the security footage of Brittney's detainment which showed her "sitting in front of a man, seemingly a customs agent, shaking her head 'no.' Then, nothing — until a Russian mugshot emerged on state television." She was arrested on drug charges and is still in Russia.
Article continues below advertisement
Though reports claim Brittney will be in Russia until Dec. 20, her trial date is set for July 1 (per ABC News). The date was set in a preliminary hearing held on Monday, June 27, during which Brittney could be seen wearing a dark gray T-shirt and light gray sweatpants. Brittney was "accused of carrying vape cartridges containing hashish oil, which is illegal in Russia," per ABC News.
The United States has not been very helpful in securing Brittney's release. In fact, not much has happened beyond statements like this one: "Our position for some time on this has been very clear. Brittney Griner should not be detained. She should not be detained for a single day longer," said State Department spokesperson Ned Price on June 14. It has been suggested that her detainment is a political move based on the United States' response to Russia's invasion of Ukraine.