Ahead of His Double Murder Trial, Rapper YNW Melly Predicts He'll "Be Home This Year"
From noted collaborator and friend of Kanye West to potentially life behind bars, Florida rapper YNW Melly's career in the music industry was cut short when he was arrested in 2019.
While he was incarcerated, his hit single "Murder on My Mind" went quadruple platinum, and his fan base has only swelled in size as time has gone on.
With so many people paying attention to his music, the question among his fans remains: What exactly happened to YNW Melly and when he is going to be free? Here are all of the known details.
Article continues below advertisement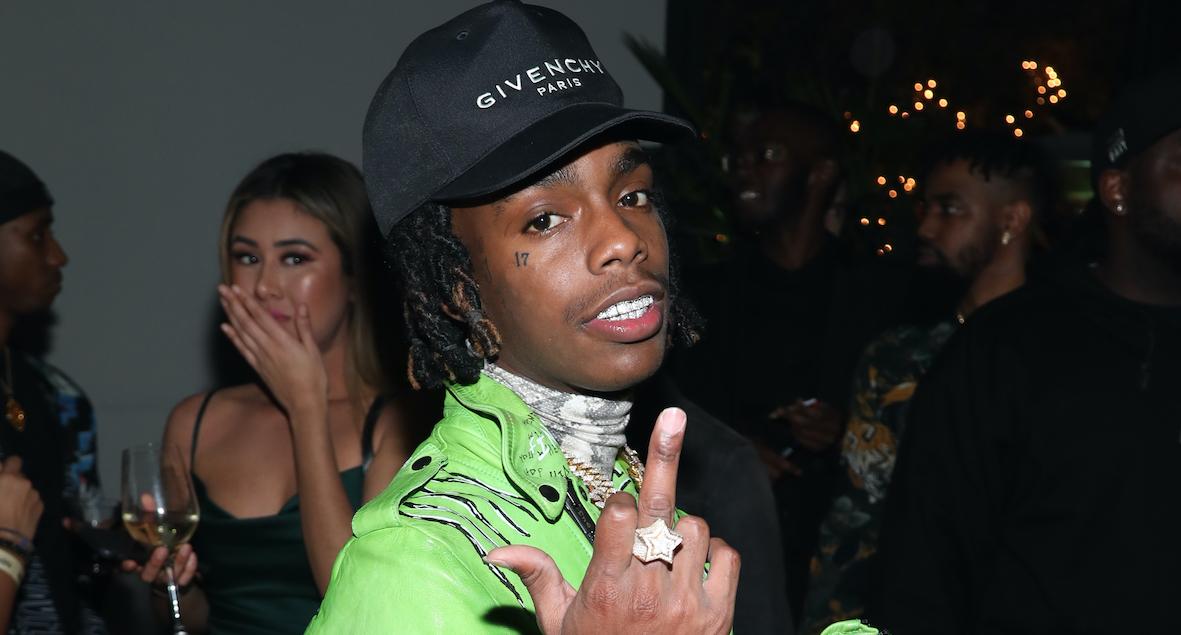 YNW Melly was charged with two counts of first-degree murder, and he faces life in prison or the death penalty if convicted.
Per Pitchfork, police arrested Melly on Feb. 13, 2019. He was charged on two counts of first-degree murder for killing two of his friends, YNW Juvy and YNW Sakchaser. He potentially faces the death penalty.
Another friend, YNW Bortlen, allegedly staged the incident to look like a drive-by shooting, where Bortlen and Melly were lucky to be alive.
Article continues below advertisement
In December 2018, a documentary about Melly and his friends was released on Melly's YouTube page. The text at the end of the documentary reads, "Four days after the completion of this film, YNW Melly and his friends were the targets of a drive-by shooting in Miami, Fla. YNW Juvy and YNW Sakchaser were killed."
Melly was charged with the murders of his two friends. The court charged Bortlen for staging the shooting as a drive-by. Melly reportedly shot both Juvy and Sakchaser in the car, and before police arrived, they allegedly shot the car on the outside to make it more believable.
Melly pleaded not guilty to the charges. As of the time of writing, he is in custody at Broward County Jail in Fort Lauderdale, Fla.
Article continues below advertisement
This was not YNW Melly's first arrest.
YNW Melly's first real run-in with law enforcement came in 2015 in his hometown of Gifford, Fla. Melly, who was 16, was charged with three counts of aggravated assault and firing a gun in front of three other students near a high school. He spent a year in jail.
Getting locked up was the inspiration for the 2017 single "Murder on My Mind" — a song which he would later claim was used against him by law enforcement.
Article continues below advertisement
On Melly's 18th birthday in 2017, he posted on Facebook, "I apologize to all my fans ... I'll be locked up in level 6 program for six months, I was sentenced on my 18th birthday May 1, 2017, due to negative music. Just know I did it for y'all I'll be back shortly." Almost two months later, he posted another message, telling followers, "Turning myself in today."
He later told Billboard that during this time, he was on probation and in and out of jail "at least six or seven times then." He said he was jailed for "little sh-t" — but there were also reportedly gun and drug charges.
Article continues below advertisement
When will YNW Melly be free? Here's a case update.
Melly is still incarcerated in Florida and even fought off a case of COVID-19 behind bars, per Billboard. However, unlike other prisoners who were allowed to leave prison facilities due to COVID threats at the height of the pandemic, he was denied release.
As of right now, jury selection is in the process of beginning for his trial. Per the Sun-Sentinel, jury selection was supposed to begin on April 19, 2022, but has since been postponed. The publication notes that although there is the potential for pre-trial work to conclude by April 26, 2022, and selection to begin, it will still likely take most of May 2022 to lock down who exactly will be present in the courtroom.
Despite his jury selection being delayed, it appears as though Melly is in good spirits. On April 20, 2022, a photo of the rapper in court was shared to his Instagram page alongside the caption, "It's bout that time y'all can uncross y'all [peanut emoji] I'll be home this year."
Court proceedings are taking quite a while to come to fruition, but it's clear that the rapper still believes in his innocence and thinks that he will be a free man by the end of 2022.