YNW Melly Is Being Sued and Allegedly Confessed to a Double-Murder
There's a lot of speculation going on but after YNW Melly's confession to allegedly murdering two of his friends, he's being sued over their deaths.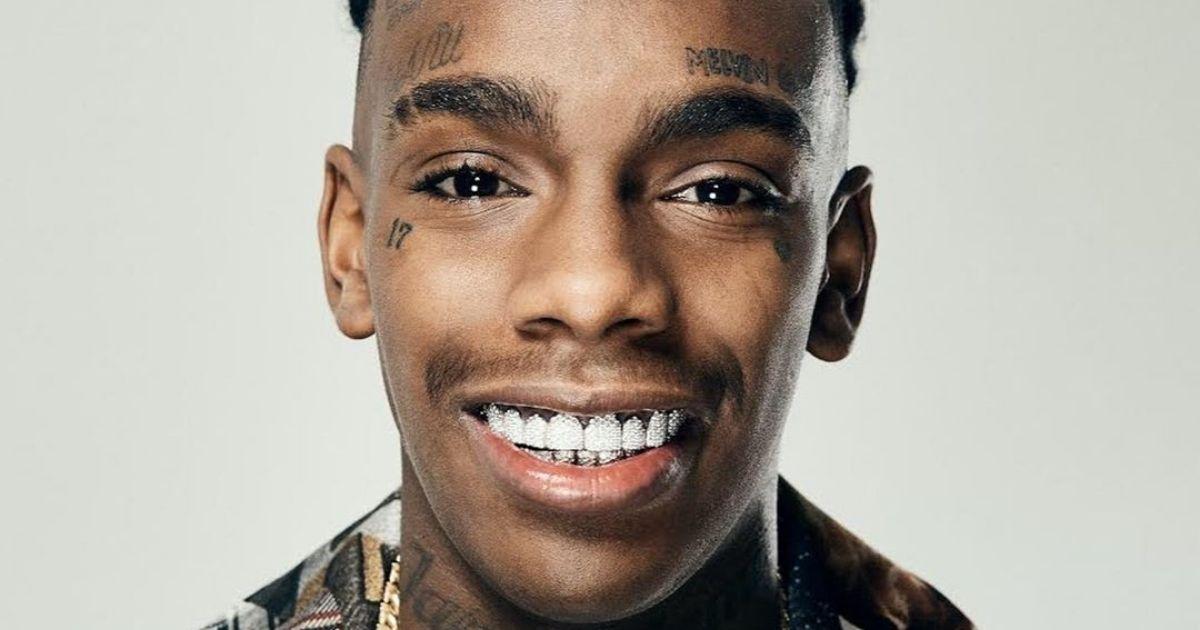 There are two civil lawsuits hanging in the balance after a reported YNW Melly confession surfaced. The rapper is currently in prison awaiting trial for a double murder charge. And now there are more issues ahead for him and his family. Here's what we know so far.
Article continues below advertisement
YNW Melly's confession to murder allegedly was caught on tape.
According to Hot97, YNW Melly, whose real name is Jamell Maurice Demons, had reportedly confessed to the double murder crimes in the death of his two friends, Christopher Thomas Jr., who went by the name YNW Juvy, and Anthony Williams, who went by the name YNW Sakchaser. The Broward County court system, where YNW Melly is currently awaiting trial, reportedly is reviewing an audio recording where he confessed to the killing of his friends.
The 21-year-old from Florida has been in jail for nearly the past two years, accused of murdering YNW Juvy and YNW Sakchaser. Melly and his fellow YNW member Cortlen Henry, known as YNW Bortlen, were arrested in February 2019 and faced first degree murder charges related to the deaths of their fellow crew members. At the time of their deaths, the two were accused of not only the double murder but also of staging the scene to make it appear to have been a result of a drive-by shooting.
Article continues below advertisement
According to Complex, during a hearing in the case which took place in August 2019, the Broward County Assistant State Attorney Kristine Bradley played a recording that she said was found on YNW Melly's phone. The state says it was recorded exactly one month to the day after YNW Juvy and YNW Sakchaser were killed.
Article continues below advertisement
The Assistant State Attorney said that the recording was "a video of Mr. Demons admitting to shooting two individuals in the head."
In the video, YNW Melly reportedly said, "There's no regret for the shit that I did for that n**** to die," and then, according to the description by Kristine Bradley, he put a pen he's holding to his head, as if it were a gun, does the motion of pretending to pull the trigger, and then gives off a Bloods gang sign. He then reportedly says, "Both of them never say when."
Article continues below advertisement
Now, YNW Melly is being sued by the alleged victims' family.
According to TMZ, the estates of Anthony Williams and Christopher Thomas have filed wrongful death lawsuits in a civil case against YNW Melly. The publication says that they obtained documents where Christopher's estate says, "damages are in the millions or tens of millions of dollars or more."
The civil suit claims that Melly murdered Anthony due to money and went on to say that there was tension between the group on how the money from their music and other dealing should be distributed among them all. The suit claims that greed was a factor in the alleged murders — being that with two fewer group members, there would be more cash to split between the remaining members.
Article continues below advertisement
Also named in the civil suits are Melly's manager, Jameson Francois, and his mother, Jamie King. The suit claims that his manager played a role in the alleged murders and makes an allegation that he helped to transport YNW Melly from the location where the shooting is believed to have taken place.
If the recording is true, why would YNW Melly kill his friends?
If the recording is to be believed, and Melly did kill YNW Juvy and YNW Sakchaser, it still remains unknown why the killing took place. There was nothing in the alleged confession that would indicate why Melly would commit the murders, save for the Bloods gang sign, which may show that it was related to an issue of gang violence. However, as the civil suit claims, the alleged murders may have had to do more with monetary issues and a desire to split their earnings between less people.