Young Thug Was Arrested in Atlanta, but What's the RICO Charge Against Him?
Young Thug has been arrested and is accused of committing several gang related crimes, but some want to know what RICO charge he was arrested for.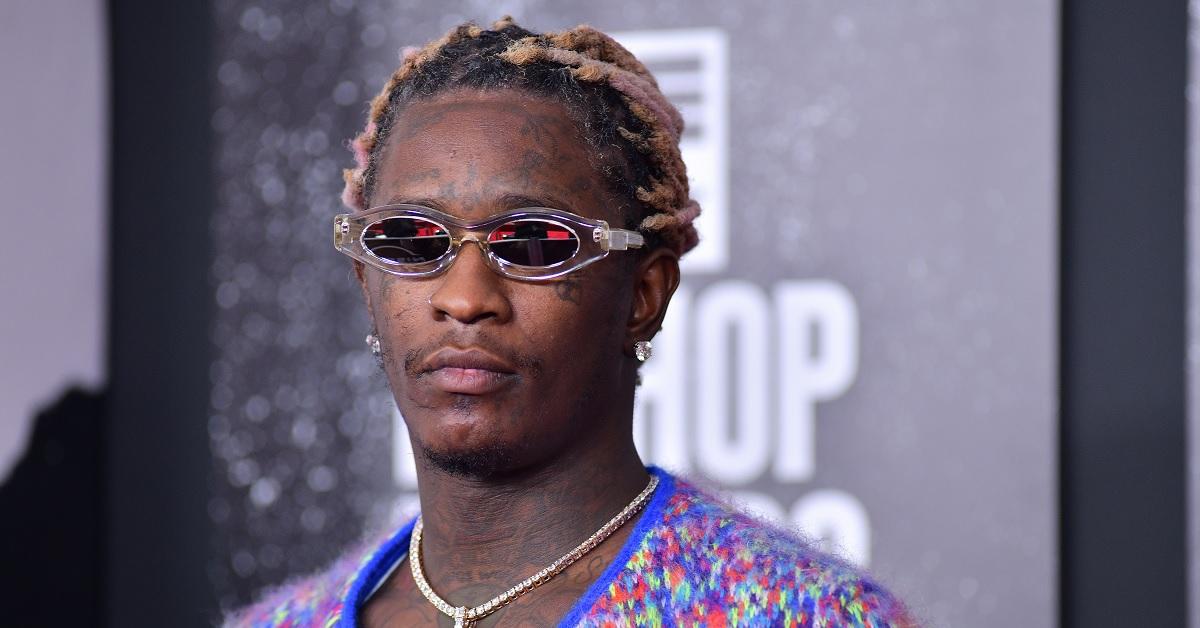 News recently broke that award-winning hip hop artist Young Thug had been arrested in Atlanta in connection with a street gang known as Young Slime Life, which an indictment alleges he co-founded. Young Thug, whose real name is Jeffery Lamar Williams. was charged two times for violating the Racketeer Influenced and Corrupt Organizations (RICO) Act, but many want to know more details around what he's been accused of.
Article continues below advertisement
What RICO charge was Young Thug arrested for?
The two charges against Young Thug are part of a much broader, 56-count indictment that names 28 associates in his alleged gang, including Gunna, another rapper, and Christian Eppinger, who is accused of seriously wounding a police officer during a February shootout.
Young Thug was arrested on Monday after a police raid on his home in Buckhead.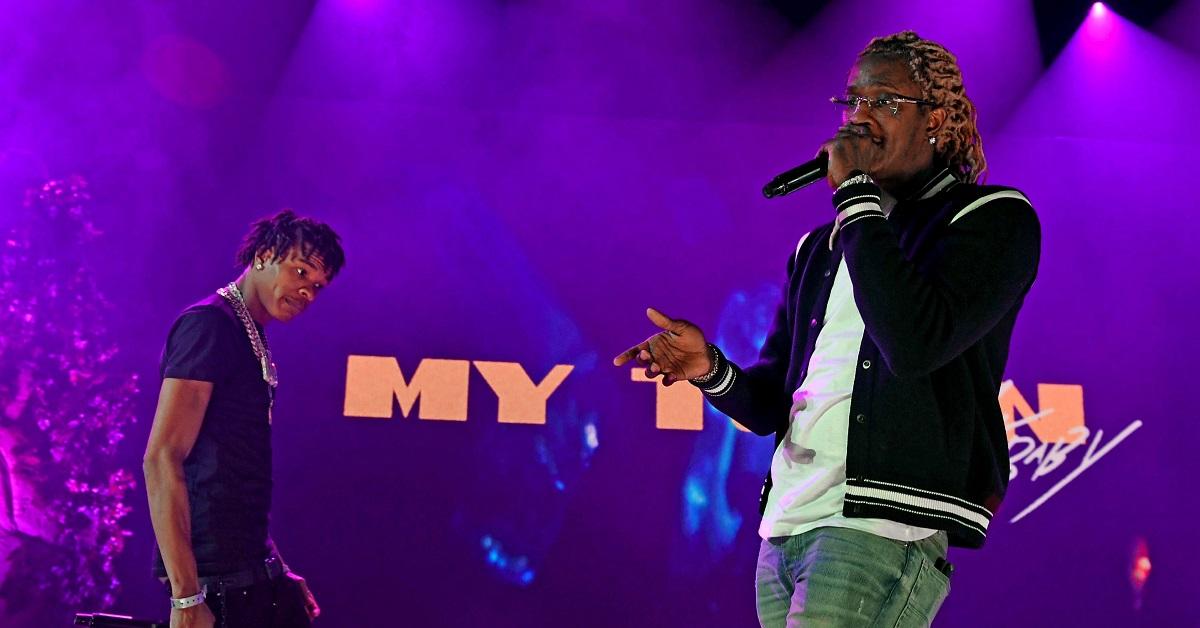 Article continues below advertisement
No public statements have been offered by the police or district attorney's office, but the indictment in Young Thug's case accuses him of committing racketeering between January 2013 and May of this year. Young Slime Life (YSL), which is also the name of Young Thug's record label, got its start in 2012, and the indictment suggests that it's affiliated with the national Bloods gang.
Young Thug is accused of theft by receiving a stolen firearm in 2013, having threatened to kill an employee at a mall when he was banned from entry in 2015, and possession of methamphetamine, hydrocodone and marijuana in 2017. The Atlanta Journal-Constitution reports that the most serious charge against Young Thug is that he rented a Infiniti Q50 sedan that was used in a deadly drive-by shooting in 2015.
Article continues below advertisement
In a video posted to social media, Young Thug said that people who "tell the God's honest truth" in the courtroom "need to get f--king killed bro, from me and YSL," according to the indictment.
A separate charge also accuses him of being the sole leader of YSL and thereby overseeing a long list of alleged crimes including murder, aggravated assault, carjacking, armed robbery, drug possession and more.
Article continues below advertisement
Young Thug has been arrested before.
Although this is his most serious interaction with law enforcement, Young Thug was arrested in 2017 on drug charges, but the years between 2017 and now have been successful for him musically in part because he was able to avoid tangling with law enforcement. In 2019, he won a Grammy for his work writing "This is America" by Childish Gambino.
Young Thug has also collaborated and found tremendous success by working with Travis Scott, Drake, and Camila Cabello. Now, it's unclear what the future holds for the rapper, who could face years in jail as a result of the charges that have been brought against him.
Young Thug's first court appearance was set for 11:30 am on May 10, and it's unclear whether he'll be allowed to post bail or if he will remain in custody until he is put on trial. Given the severity and breadth of what he has been accused of, it seems like the rapper's legal troubles may occupy a lot of his time moving forward.