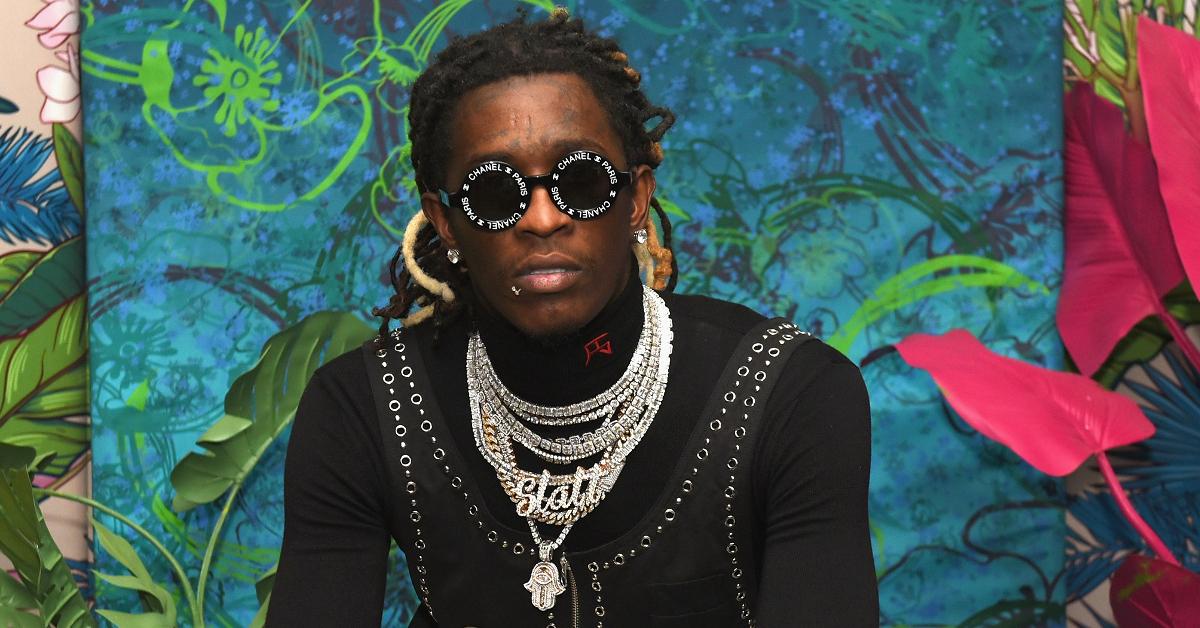 Atlanta Based Rapper Young Thug Amassed His Net Worth by Being so Prolific
Young Thug was able to build up a sizable net worth for himself thanks to his incredible worth ethic, which is respected throughout the music industry.
People are obsessed with the lifestyles of celebrities. If you Google any public figure, there are usually tons of "autofill" suggestions that pertain to their family lives, upbringing, relationship status, and, of course, net worth. And when it comes to musical artists in the hip hop game who've managed to amass an impressive amount of wealth in a short amount of time, Young Thug is definitely one of those musicians.
Article continues below advertisement
How did Young Thug attain his reported $8 million net worth?
Thug's name started gaining popularity in the music scene around 2013 and 2014 with his "Stoner" single, and then solidified his name as an up-and-comer with tremendous potential after he followed it up with "2 B**ches." Not to mention the mixtape he created with Rich Homie Quan, "Rich Gang Tha Tour Part 1" and a slew of impressive remixes.
It wasn't long before tons of major labels were clamoring to work with Thug, including Freebandz which came up with an impressive $8.5 million deal for the artist. At the time, Thug was signed to Gucci's 1017, and then went on to a management agreement with Cash Money Records. That came about due to his personal relationship with Birdman, but there were still labels trying to get the rapper on their roster.
Article continues below advertisement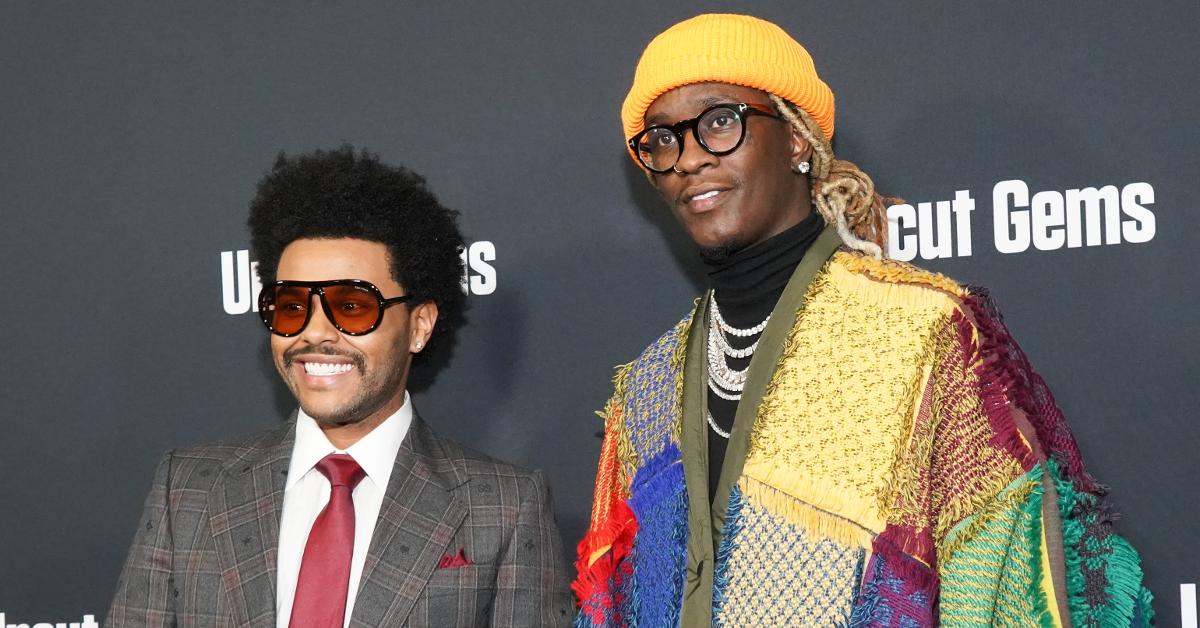 Ultimately he signed for 300 Entertainment, which also has Megan Thee Stallion, Fetty Wap, Famous Dex, and others in their stable. 300 is also the distributor for Young's own label, YSL Records, which was founded in 2016 and also manages fellow artist Gunna's own releases.
Thug is also known to go all out for his performances. However, he was sued by Nicholas Fitts for $360,000 for canceling a show in Rochester, N.Y. in 2017. Fitts claimed over $200,000 was lost in ticket sales revenue alone, with an additional $33,000+ in lighting and sound costs.
Article continues below advertisement
Young Thug was also the mainstay opening act on J. Cole's KOD tour, and it's been reported he made anywhere from $65,000 to $70,000 a show. In early 2020, Young Thug posted a photo on Instagram with the comment, "1.5 for a 45 min show ... #ThankUGod." Thug estimated a loss of $5 million for all of the canceled concerts caused by the COVID-19 lockdown.
Article continues below advertisement
Young Thug's 'Billboard' chart history in 2020 is pretty impressive.
He had five songs that charted: "Go Crazy" with Chris Brown, "Franchise" with Travis Scott and M.I.A., "Don't Stop" with Megan Thee Stallion, "Rich N*gga Sh*t" with 21 Savage and Metro Boomin, and "Stay Down" with Lil Durk and 6Lack. "Franchise" was arguably the most successful song he was apart of, as it broke the top 10.
Thug's no stranger to the No. 1 spot on the Billboard charts either. Camila Cabello's 2018 "Havana" featured the rapper and spent a week in the top spot after seven weeks of hovering in the No. 2 position on the top 200 chart. Other tracks like "The London," "Hot," "Best Friend," and a slew of others are notable entries in Young Thug's illustrious music career.
Article continues below advertisement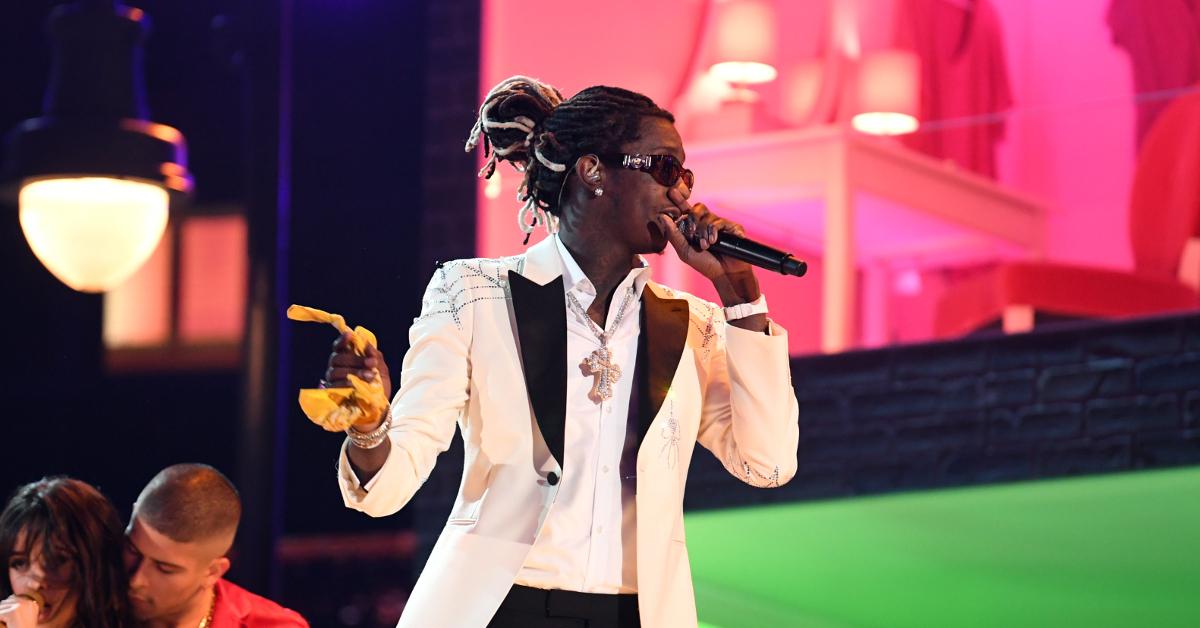 Thug reportedly has some thousands of songs "in the vault" at any given time that he's ready to work shop, which could be one of the many reasons why folks are so willing to work with him.
His hustle is also the stuff of legend: Vice interviewed Alex Tumay who worked with Thug for 36 hours straight before he turned himself into jail for his EP On the Rvn.