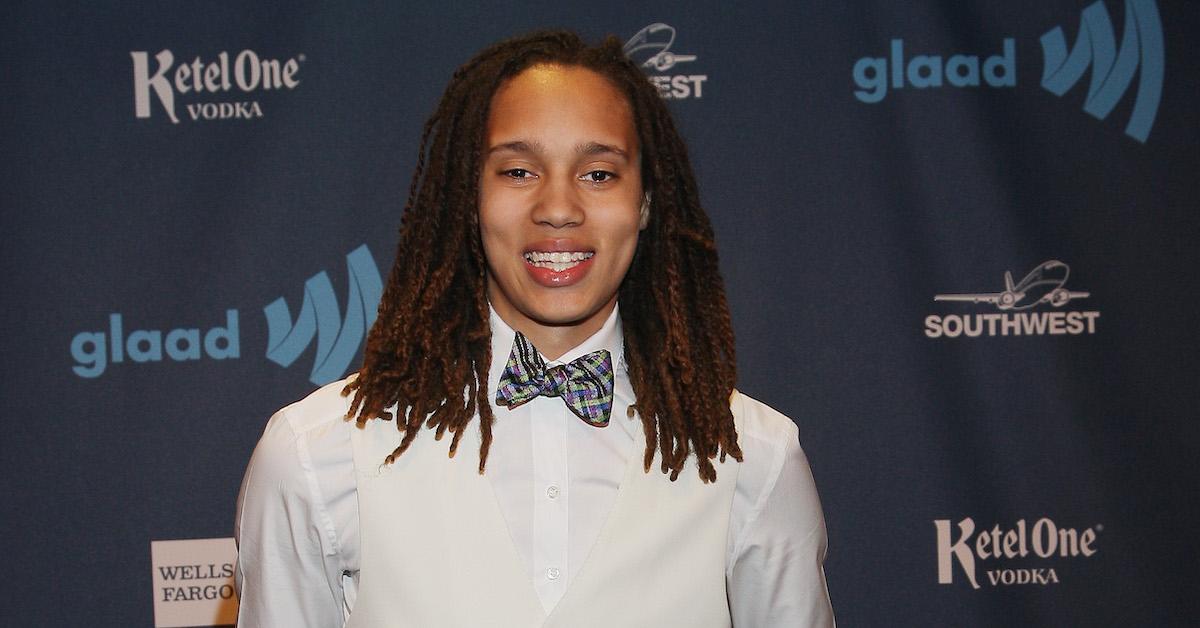 Brittney Griner Has Pleaded Guilty to Drug Charges: "There Was No Intent"
Eight-time WNBA All-Star and two-time Olympic gold medalist Brittney Griner has pleaded guilty to drug charges on the second day of her trial in a Russian court near Moscow.
The 31-year-old, who has played in Russia during the WNBA's offseason to supplement her income, was arrested on Feb. 17, 2022, at an airport in Moscow and was detained for more than 130 days before her trial began.
Article continues below advertisement
Brittney, who is known as BG among her fans, faces up to 10 years in prison if convicted of large-scale transportation of drugs. So, why did she plead guilty? Keep reading for everything we know.
Article continues below advertisement
Why did Brittney Griner plead guilty?
"I'd like to plead guilty, your honor," Griner said at the second hearing of her trial on a narcotics charge, according to Reuters. "But there was no intent. I didn't want to break the law."
In an early July hearing, Russian customs officials said Griner was found with two vape cartridges containing 0.7 grams of cannabis oil in her baggage, per The New York Times. The Phoenix Mercury player has been charged with illegal drug possession and with smuggling a "significant amount."
According to CNN, a prosecutor argued that Griner "intended to import the drugs into Russia's territory and put the prohibited substances into a backpack and a suitcase."
The basketball star told the court through an interpreter that she had not meant to carry drugs in her luggage, and that they were there as a result of her hurried packing.
Article continues below advertisement
The U.S. State Department has classified Griner as wrongfully detained, and supporters of the basketball star have called for her release, citing fears she is being used as a "political pawn amid Russia's invasion of Ukraine," writes the news outlet.
ESPN explains that the WNBA All-Star's "guilty plea to charges of drug possession and smuggling was a strategy to help facilitate a prisoner swap that could bring Griner home, and it also was a recognition that there was no way she was going to be acquitted."
Article continues below advertisement
According to The Times, Griner has "potentially accelerated her case's conclusion" with her guilty plea, "clearing a path for either a deal with the United States or, perhaps, a request for clemency." CNN adds that her lawyers hope her admission — in addition to the fact that "she was clean, and she was tested" for traces of drugs — will lead the court to offer her leniency.
A White House press secretary has said the basketball star's guilty plea "will have no impact on any of the negotiations'' involving her case. According to ESPN, "one source said the thought was just to get her home however possible and deal with the fallout when she returns."
WNBA commissioner Cathy Engelbert has voiced her unwavering support for the player, saying she has "the wholehearted and unconditional support of the entire WNBA and NBA family, who eagerly await her safe return."
As of this writing, there is no timetable for the length of Griner's trial. The next court hearing is scheduled for July 14.