Hot Boys Rapper B.G. Was Released From Prison — Here's Why He Went to Jail
Hot Boys founding member B.G. was released from prison on Sept. 5, 2023, after serving 11 years for gun possession and witness tampering.
The Gist:
B.G. plead guilty to multiple charges and was sentenced to 14 years in prison in 2012.
B.G was expected to remain in prison until April 2024, but was released early on Sept. 5, 2023.
B.G. is a founding member of the '90s rap group Hot Boys.
For the last decade-plus, famed former Hot Boys rapper B.G. spent his days incarcerated in a California penitentiary.
Article continues below advertisement
Back in his heyday, Christopher Noel Dorsey, better known as B.G. — which is an acronym for Baby Gangsta — became famous for signing to Birdman's Cash Money Records at the age of 13 in 1994. Now 43 years old, the New Orleans native is no longer "being buried alive," as he referred to his status in an Instagram post attributed to his birthday.
So, why did B.G. go to prison in the first place and what will he do now? We've got the scoop!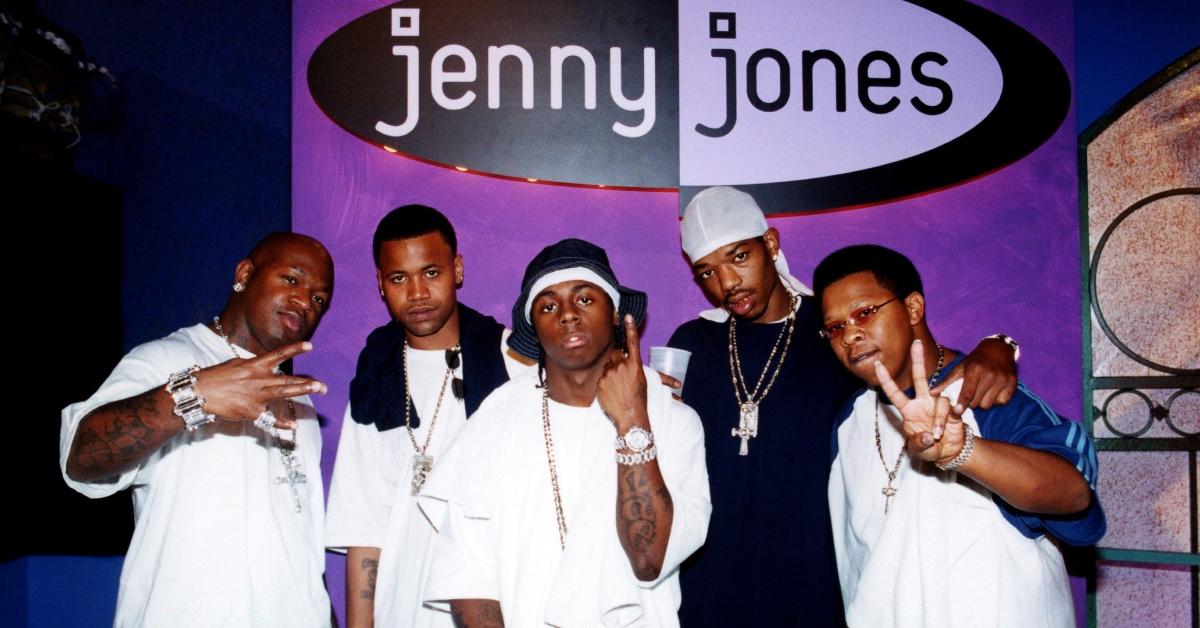 Article continues below advertisement
Was Cash Money's B.G. released from prison early?
Originally, B.G. was set to be released on April 17, 2024, but he managed to get out sooner. On Sept. 5, 2023, Cash Money founder Birdman gave B.G. the warm welcome home he deserved, sharing the joyous moment via Instagram. After the two embraced, Birdman reportedly showered the rapper with some gifts.
Article continues below advertisement
Just a few days before the big release (Sept. 3), B.G. celebrated is 43rd birthday, writing on Instagram, "After 12 winters and 13 summers, I see the end zone. It's my last #Birthday being buried alive. This year I'm celebrating the whole Virgo cycle, matter of fact, from this year forward I'm living and celebrating like everyday is #MyBIRTHDAY."
The rapper also provided fans a glimpse into the new path he is now set on. "The main focus, is to stay focused. I'm not letting nobody rob me of my productivity, prosperity, positivity, and peace of mind. My dreams then got bigger and my vision is clearer. 13 years was more than enough time for me to change the reckless path I was on." Sounds like B.G. has left the past in the past and has taken on a new and improved approach to life.
Article continues below advertisement
While we can't say for sure whether B.G. will return to the music scene, there's a good chance he'll be back on his feet in no time. After all, with someone like Birdman in his corner, the sky is the limit for B.G. Putting music aside, B.G. will likely also want to spend some quality time with his family, including his 16-year-old daughter and son, Tyran.
Article continues below advertisement
Why did B.G. go to prison?
According to XXL Magazine, B.G. was arrested in New Orleans after police recovered three guns during a 2009 traffic stop. The vehicle he was in had also reportedly been stolen from a rental car lot. B.G. was later charged with gun possession and witness tampering in 2012, which resulted in his incarceration. Since then, he was serving time in federal prison.
While locked up, B.G. made it a point to stay connected with his fans via social media. And as his early release date drew near, he took to Instagram to thank his fans, friends, and family (and females) for taking turns "holding [his] hand these [past] 12 years."