California Senator Dianne Feinstein Continues to Suffer From Health Issues
The health of California Senator Dianne Feinstein has been on the decline. Here's the latest update on the senator, who returned to work in May 2023.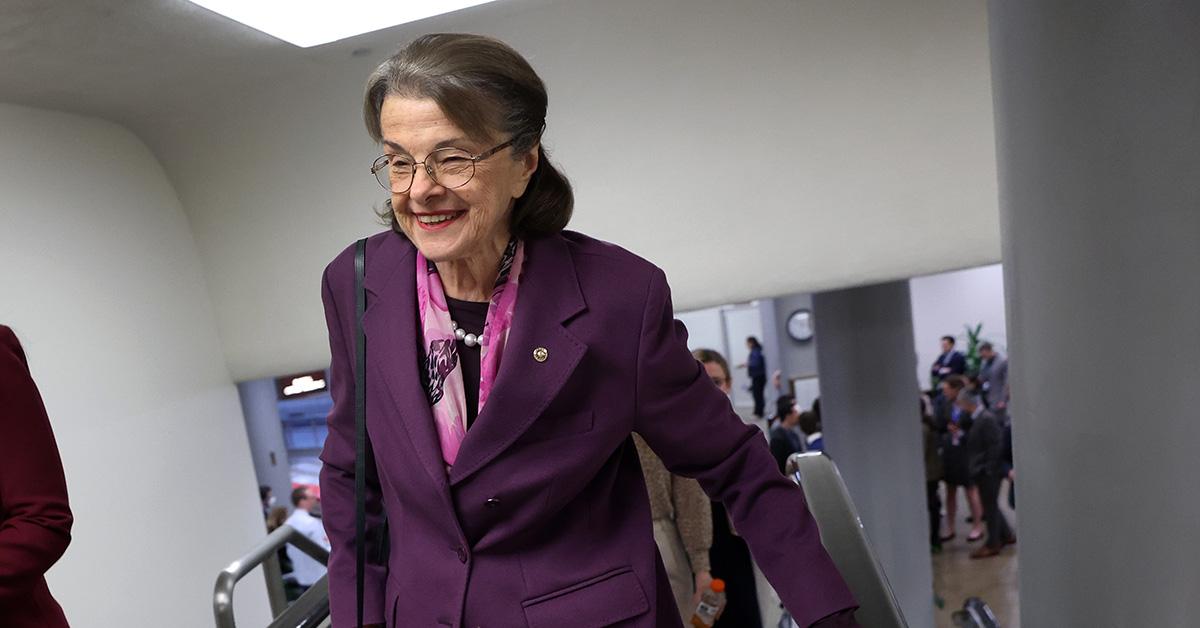 During a lengthy absence from the Senate as a result of health issues, California Senator Dianne Feinstein was facing calls to resign from fellow Democrats. These came after Feinstein announced that she would not seek re-election when her term expires in 2024. Even so, many believed that she should step down more immediately, in large part because her absence was holding up business in the Senate.
Article continues below advertisement
In May 2023, the senator returned to Washington, D.C., and of course to office. Her three-month break was due to a bout of shingles that, despite her recovery, has still affected her health. Here's the latest update.
Article continues below advertisement
What is the state of Dianne Feinstein's health?
At 89, Feinstein is the oldest currently serving senator. In March 2023, news broke that she had been hospitalized with shingles. The diagnosis took her back to California and of course away from her work. Because she sits on the Senate Judiciary Committee, her absence meant that some key judicial vacancies went unfilled.
According to a May 2023 CNN report, "Senate Majority Leader Chuck Schumer greeted the frail Feinstein personally upon her return, when she was wheeled into the Capitol for a vote accompanied by staff on and off the floor."
And while Senator Feinstein is ready to get back to work, her doctors have cautioned her to be careful.
Article continues below advertisement
In a statement released by her office, we learned that Feinstein is "experiencing some side effects" from her shingles outbreak and was told by doctors to "work a lighter schedule." When she went to the Capitol for voting purposes, staffers apparently overheard her asking, "Where am I going?"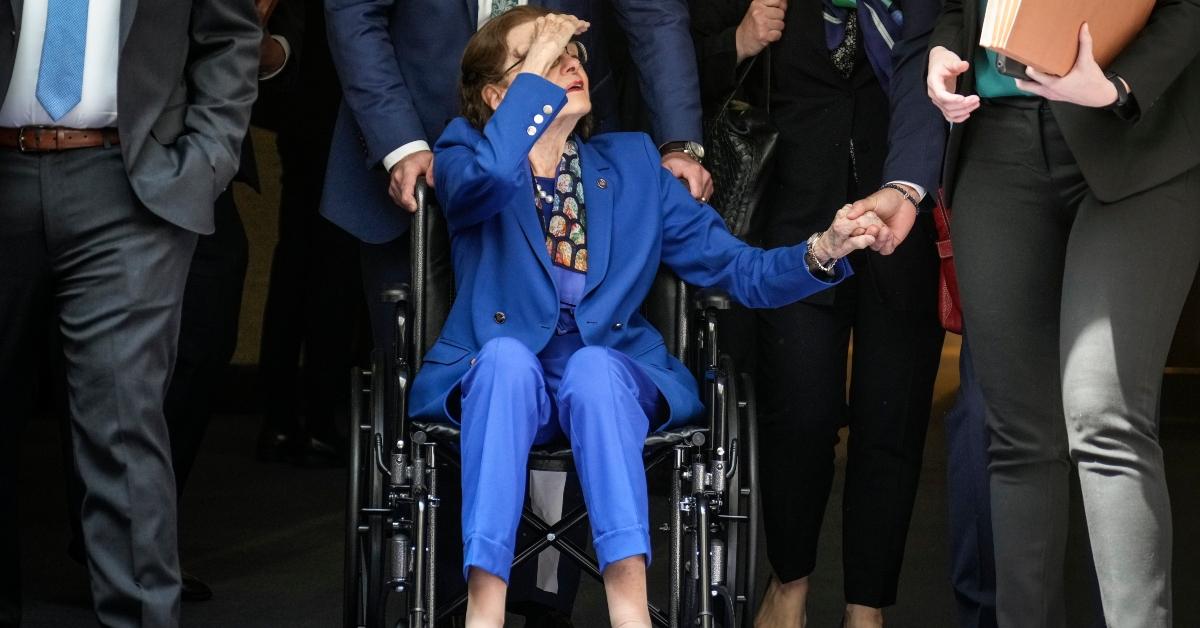 Article continues below advertisement
On May 16, Slate reporter Jim Newell had a brief exchange with the senator after she voted. When asked how she was feeling, Feinstein replied, "Oh, I'm feeling fine. I have a problem with the leg." When another reporter pressed her about this issue, she said, "Well, nothing that's anyone concern but mine."
What was more concerning was the conversation that followed. The same reporter who asked for more information about the senator also asked how her colleagues have treated her return. "No, I haven't been gone," Feinstein said. "You should follow the — I haven't been gone. I've been working," Feinstein added. When asked if she meant working from home, Feinstein snapped, "No, I've been here. I've been voting. Please. You either know or don't know."
Article continues below advertisement
Members of the House called on Feinstein to resign while she was away.
Feinstein's health has been a subject of growing concern in Washington for some time, and that concern reached a breaking point on April 12 when Democratic Representative Ro Khanna, who is also from California, called on Feinstein to resign immediately.
'"It's time for @SenFeinstein to resign," he tweeted. "We need to put the country ahead of personal loyalty."
Article continues below advertisement
"While she has had a lifetime of public service, it is obvious she can no longer fulfill her duties," he continued. "Not speaking out undermines our credibility as elected representatives of the people."
In a statement to NBC News, Khanna added: "We have a crisis in the judiciary with extremist judges stripping away women's rights. You can't preach on television about the danger of these judges and then sit silently as Senator Feinstein misses vote after vote to confirm pro-choice judges."
Following Khanna's initial tweet, Representative Dean Phillips, a Democrat from Minnesota, chimed in to voice his agreement.
"Senator Feinstein is a remarkable American whose contributions to our country are immeasurable," he wrote in a tweet of his own. "But I believe it's now a dereliction of duty to remain in the Senate and a dereliction of duty for those who agree to remain quiet."
Article continues below advertisement
Since Feinstein's return, Congress members Ro Khanna and Dean Phillips have remained silent about her status. Slate caught up with Connecticut Sen. Richard Blumenthal, a fellow member of the Judiciary Committee, to ask how he felt. "There's one job that no one else can do for us, which is to vote," he said. "And she's been doing that job in the last few days, and so far as I can tell, she's been doing well."